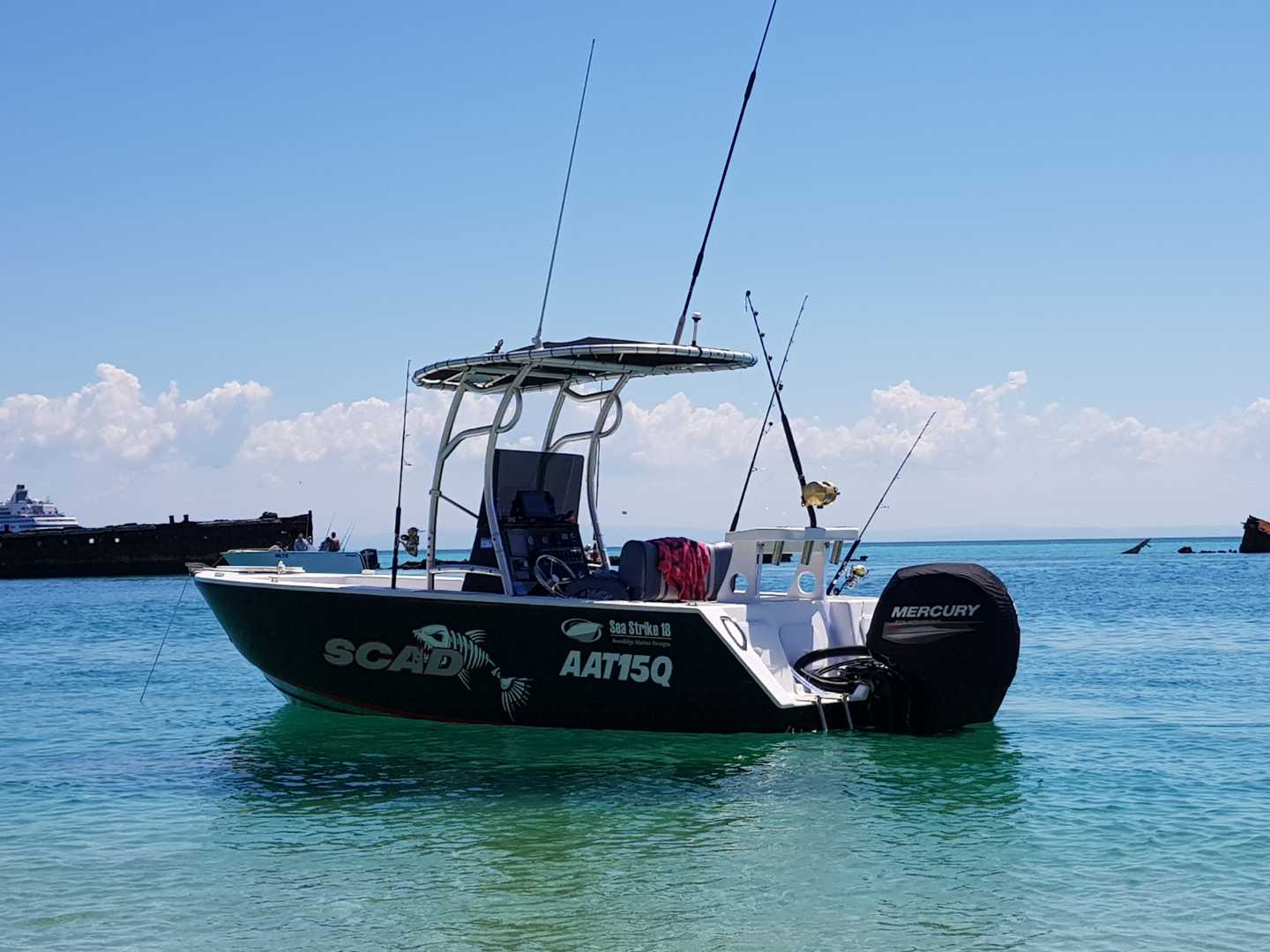 Tight Lines – Anthony and his Sea Strike 18
G'day Mark,
Thought I'd send you a couple of pics . Finally the weather God's played nicely.
Another milestone achieved, first day offshore

the sea was almost flat as a tack.
Managed to get out to my old #1 fishing spot and located the old trawler wreck in 100 odd meters of water,
set up my drift, baited the hook dropped em in and bang on the money first drop, we finished up with
1 Kingfish 9 kg, 1 Amberjack 10 kg, 1 cracker of Pearl perch.

We were smashed and unable to lift 4 other hits off the wreck

we fished less than 40 minutes.
Made the trek back to Mooloolaba at full noise the winds had dropped off again to about 5 knots,
very pleasant afternoon.

The Seastrike 18 performed effortlessly once again, I'm still adjusting my new transducers so they
read clearly (this is a challenge-LOL), outriggers go on next week.
Home to clean up the catch.
Other than that, it's been awesome
Big thanks
Steve Canale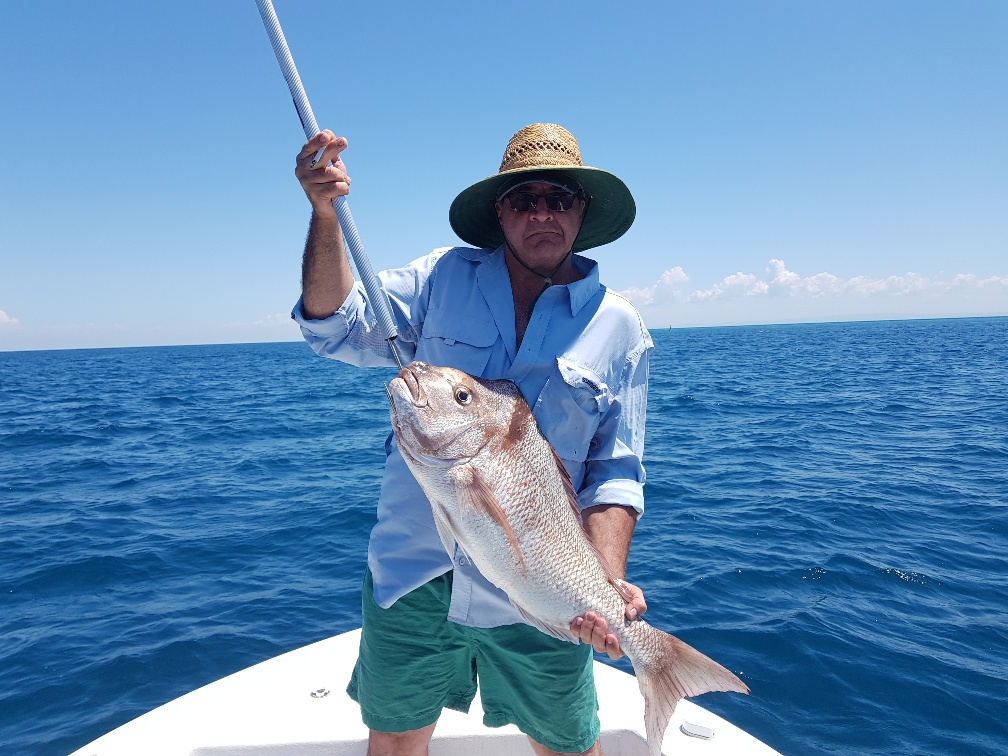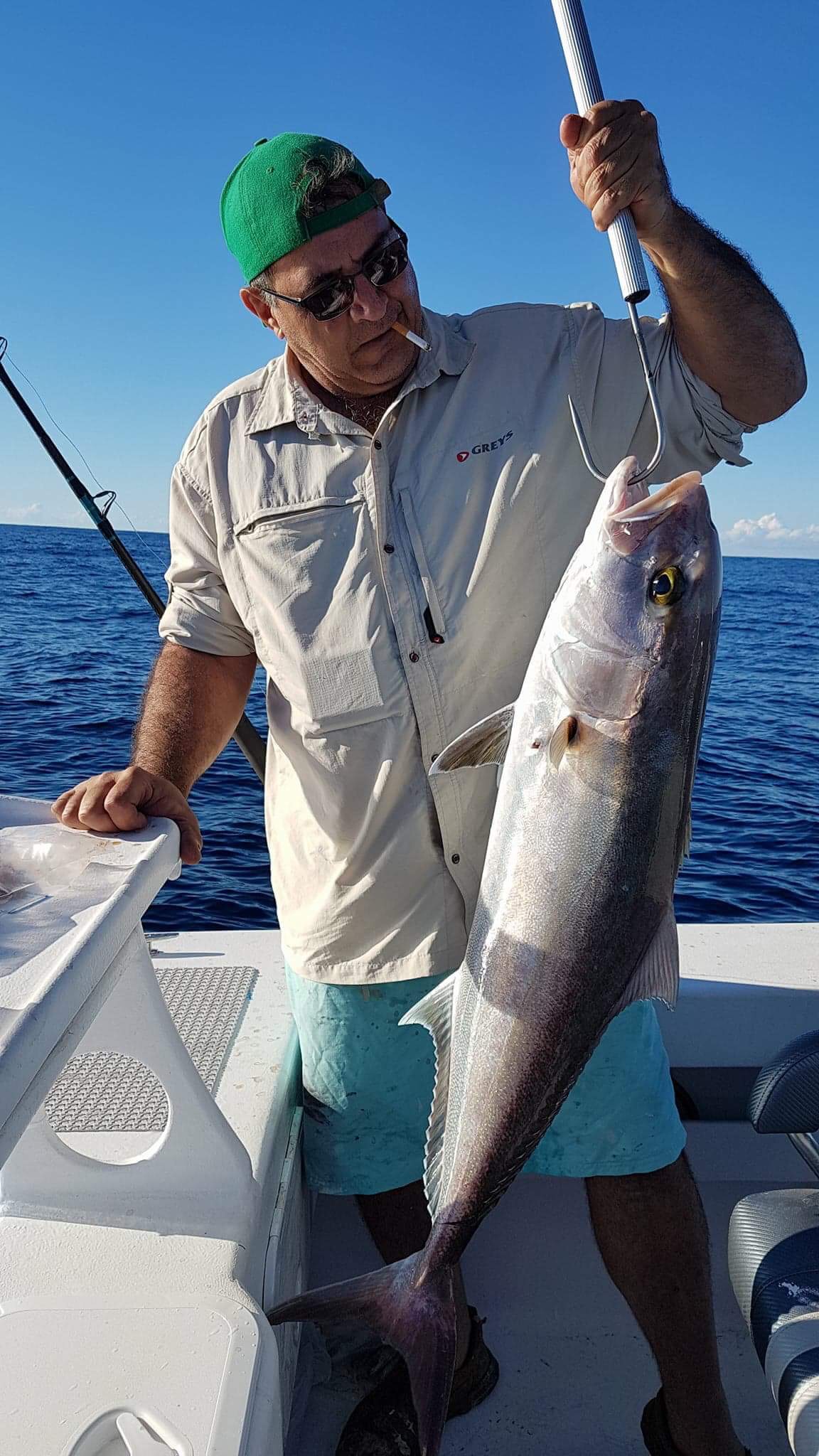 It great to keep hearing back from our builders as they're out fishing and more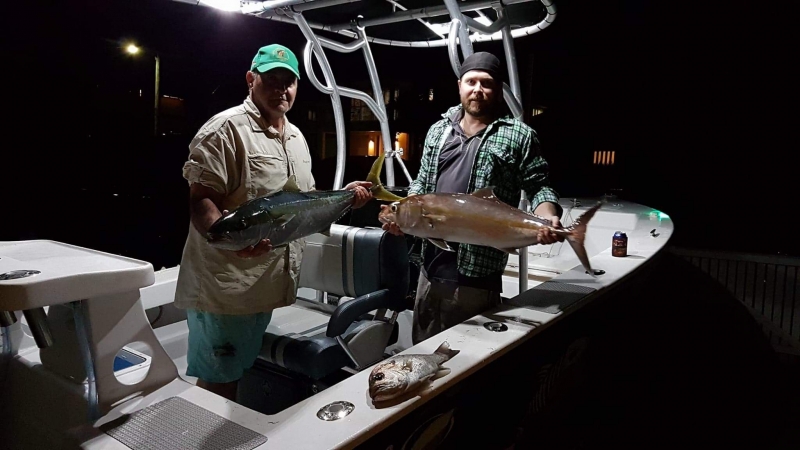 The BMD Newspaper delivered to your Inbox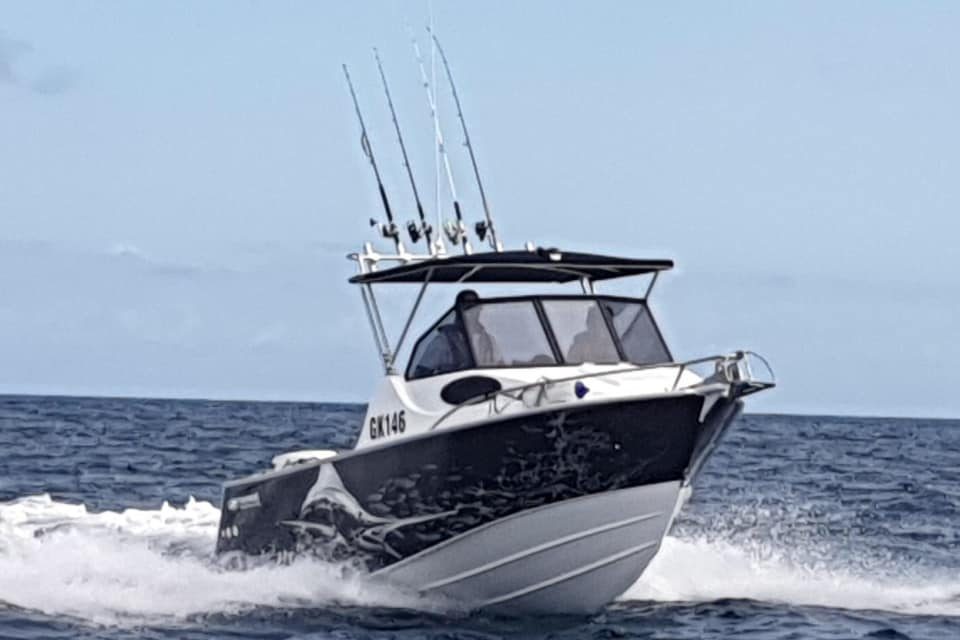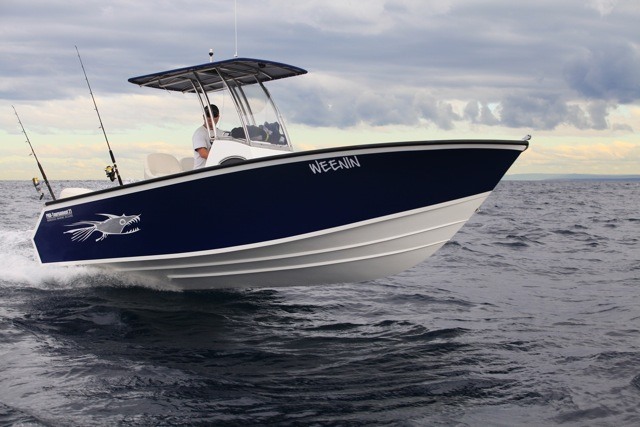 Bowdidge Marine Designs
Far North Queensland
Australia.
email: enquiries@bowdidgemarinedesigns.com