For our builders we offer full size printed bulkhead/ frame patterns, printed on 24" wide paper which are taped together to provide fulls size outlines. Using the full size patterns and detailed plan sheets, the parts can be accurately marked and cut out. All Plan sheets are printed on Architectural D (24" x 36" ) paper except for the full size frame patterns.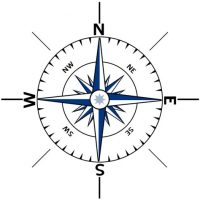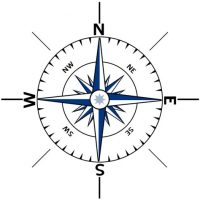 From her distinctive profile to her refined finishes, The Cashmere 35 captures the essence of a bygone era. Whether catering for a private getaway for two or entertaining guests, she is the perfect cruiser for touring the harbour, exploring desolate bays or simply powering through the ocean swells to the outer reefs.
Her luxurious design fit-out and uncompromising attention to detail epitomises a superior level of quality and sophistication unprecedented for a boat of her size while also presenting an element of comfort that is second to none, presenting an exceptional approach to cruising for the long lazy weekends away
The long, lean smuggler's look is back, with an updated twist. "the Cashmere 35" is a mixture of performance and elegance. She's a new boat with a design from out of the past... designed by Mark Bowdidge, convinced that there will be a place for long, narrow boats in the future.
The "Cashmere 35" is inspired by the slippery old hulls that were developed during the age of the rumrunner, before the days of high-horsepower, lightweight engines."
The current trend in production boat building has been toward beamy boats. It has been that way for over ten years, and there seems to be no indication of change. The reason why major builders are producing beamy boats is simply that the market demands it. Customers want large interior accommodations. But beamy boats require more power to push through the water. That translates into bigger, more costly engines for planing hulls, and higher fuel consumption at planning speeds. The fact that the "Cashmere 35" looks a bit like a torpedo boat is no accident. The experiences with the light strong hit-and-run PT boats of World War II taught designers much about getting speed out of available horsepower.
So, for starters, the "Cashmere 35" is light. Unlike beamy production boats, with all their extra structural material and the heavy machinery needed to push them around, they tend to fall easily into a "closed loop" system of power requirements - the more weight, the more power needed, thereby adding more machinery weight... and so on...
The "Cashmere 35" does not plane in the classic sense with a high bow up attitude. The "Cashmere 35" slices thru the waves and trims at a modest 2-3 degree running angle - a figure considerably lower than most other boats of her length and is designed for speeds between 24 - 35 kts with what we call the "penetrating" hull form.

Because of her long, clean running attitude, the "Cashmere 35" is styled to reduce windage, and that styling adds to the overall effect. All forward-facing surfaces on the superstructure are raked aft. Windshield (there's one on the forward cockpit, to slant back to spill wind up and over the crew. All molding and trim is in keeping with this aerodynamic flow. At the cutwater, spray chines begin and sweep aft, gradually fairing and disappearing into the smoothness of the bilges on either side. These are important in keeping the level-running boat dry while she slices along.
In a world of white and off-white fiberglass, the "Cashmere 35" stands out like a trophy.
Thinking of building a BMD design? 

Want all the LATEST NEWS and more?
Well, why not subscribe to our Newsletter, catch up with the News, Builds, Launchings, Technical articles, Fishing and more..
All this and more...plus...Whats even better... 

 
95% of our clients have never built a boat before !