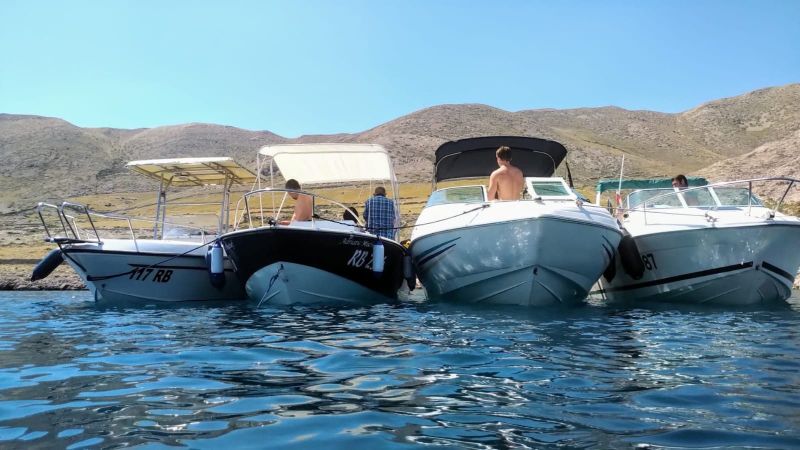 Fun in the Sun – Darryl and his Sea Strike 16 in the Adratic sea (Croatia)
Finally back from holiday and my school holiday duties have come to an end and time to get back to some boat building this week.
Here are a few pics from our holiday. Note the first 2 pics, my boat holding all of us on my 6 kg Bruce anchor. Looking aft you can see we have the smallest engine, but the fastest boat of the lot. It was a fantastic holiday, travelling to various islands, lunching swimming and lots of water sports and the boat behaved perfectly.
Started getting brave and taking on swells 1 to 2 meters and hitting them at 40 knots, boat went airborne a number of times and lands so soft and flat, wife didn't even realize it sitting at the back.
Overall, it was great fun and.... it's a great boat. My boat has now clocked over a 1000 hours with us holidaying and my mate using it. He has a Barracuda 485 with a 140 Suzuki, but he prefers my boat and can't wait for me to build his Sea Strike 16.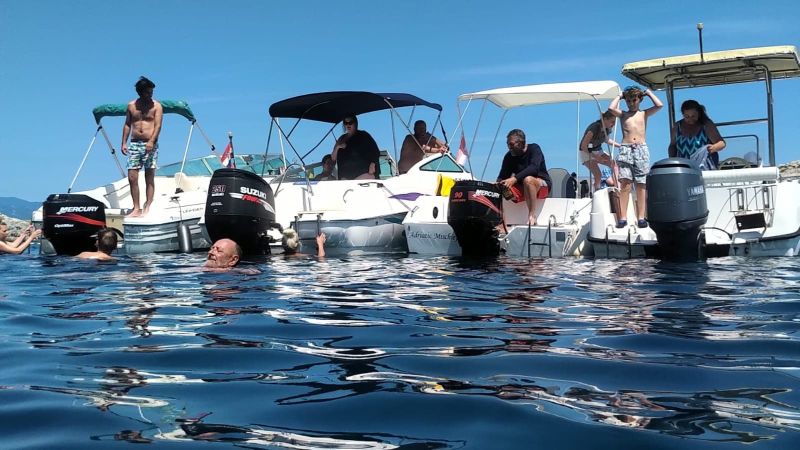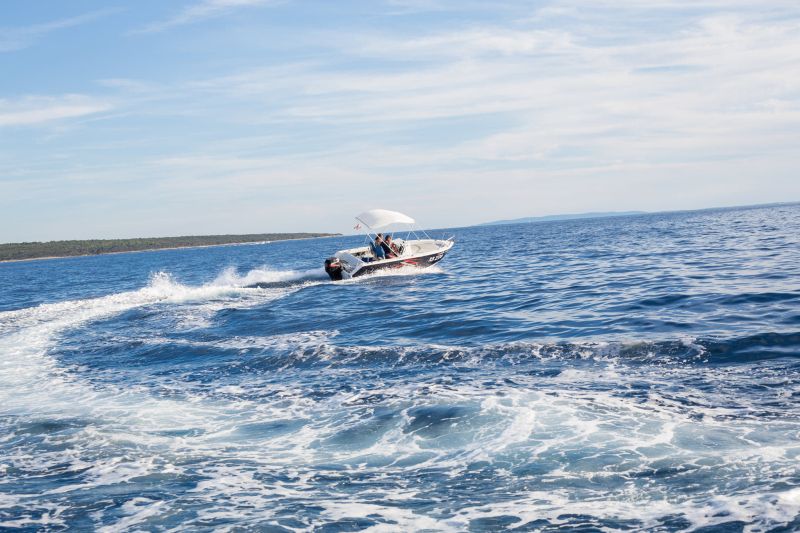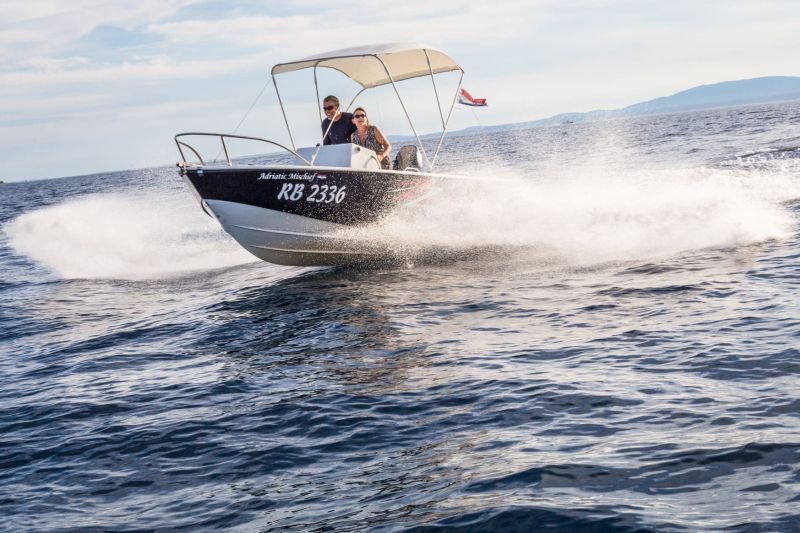 Here's a quick vid, of boats taking off before the last island on the left.
See in the beginning my mates boat way ahead, but the Sea strike 16 just hauls it in. (see end of video – LOL)
The BMD Newspaper delivered to your Inbox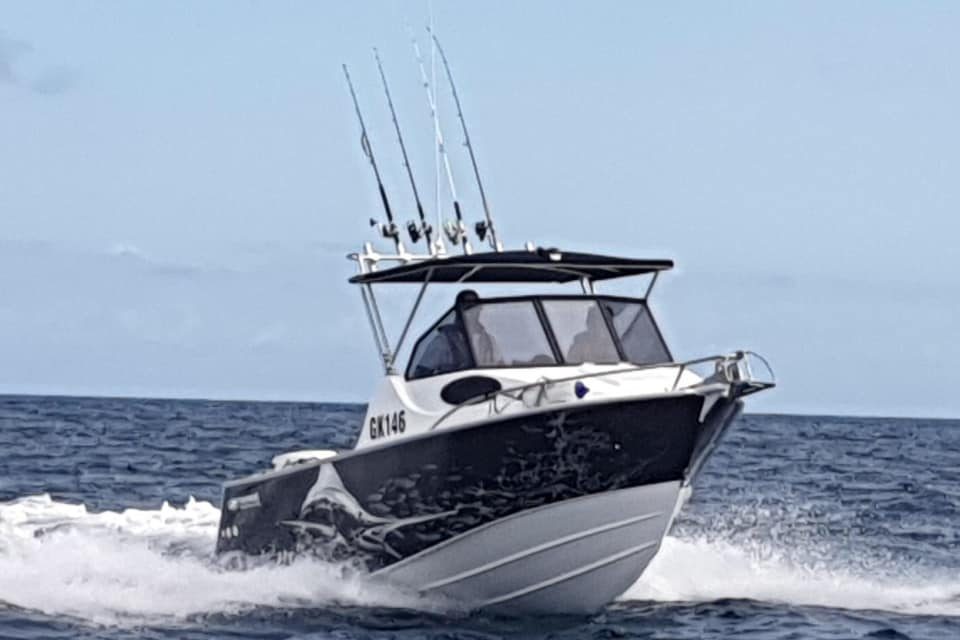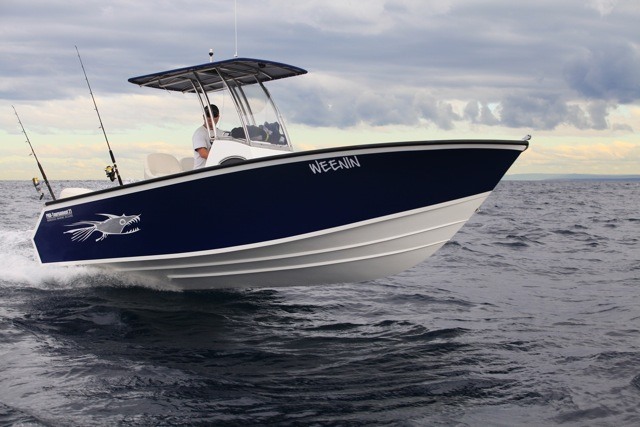 Bowdidge Marine Designs
Far North Queensland
Australia.
email: enquiries@bowdidgemarinedesigns.com