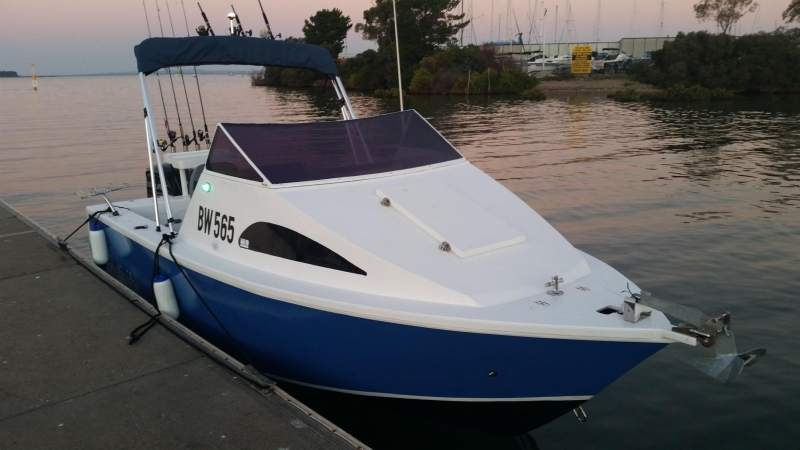 Glenn and Kim's Tassie Adventure in their Broadwater 5.1
Its great to hear from Glenn and Kim from Melbourne (Vic)
as they took their Broadwater 5.1 down to Tasmania on holidays.
They wrote:
I recently spent a week down in Tasmania, Kim was doing the "Three Capes Walk" with the local Scout group, and as
much as I would have loved to go as well, my knees couldn't take the 50 or so kms that the trip does in the four days.
It was too good an opportunity to pass up and I thought I'd take the boat down, and knew my father would be in for a trip!
Day 1 (Saturday) was a relaxing trip across Bass Strait on the Spirit of Tasmania.
I would have been happy with going over Friday night, but needing to work Friday made this not feasible.
The strait was pretty flat, with a lazy swell of about 1 m running through. Could have taken Relativity across on her own bottom, apart from running out of fuel two or three hours off the north coast.
Saturday night was spent at Drumreagh B&B and Farmstay, just out of Deloraine. Lovely spot with great parking for the boat (in the middle of the farm yard).
The kitchen at the pub, along with all the restaurants and cafes, shut at 8:00 pm, we got there just in time for a feed!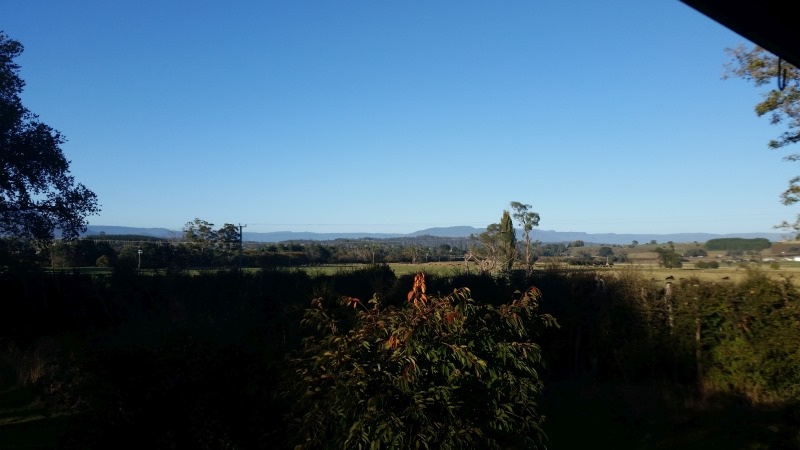 Glenn's Tassie trip Day 2 (Sunday) was an early-ish start for a trip down the island.
Google told us to turn off "1" onto B31 and go through Campania. Kind of a mistake as B31 was very narrow, twisty with some steep descents!! Not what I wanted with the boat behind the car, decided not to come back that way. Got to Port Arthur around 1:00 pm after picking up groceries in Sorell. Checked in to our home away from home at Four Seasons holiday cottages in Taranna. Lovely two bedroom cottages with everything we needed, including a wash-down hose!
Headed down to Port Arthur, grabbed some bait and headed out.
Was a pretty nice day with a 1-1.5 m swell running up the bay. Poked into the Port Arthur historic site for a look from the water.
Headed out to Safety Cove then back along the eastern side of the port between Budget Head and Surveyors Cove and found quite a few blue-throated Wrasse and a few flathead, sometimes two at once!
It gets very deep very quickly, we were in 20 m or so of water quite close to the cliffs, dropping off to 40 m plus.
Spectacular scenery.
The Garden Point boat ramp is basic but very easy to use. Two ramps, the most we saw there at any time was about 6 cars.
Watched a work-boat pulling a salmon farm out of the bay at about 2 knots.
Wrasse for dinner, then vacuum bagged up the rest.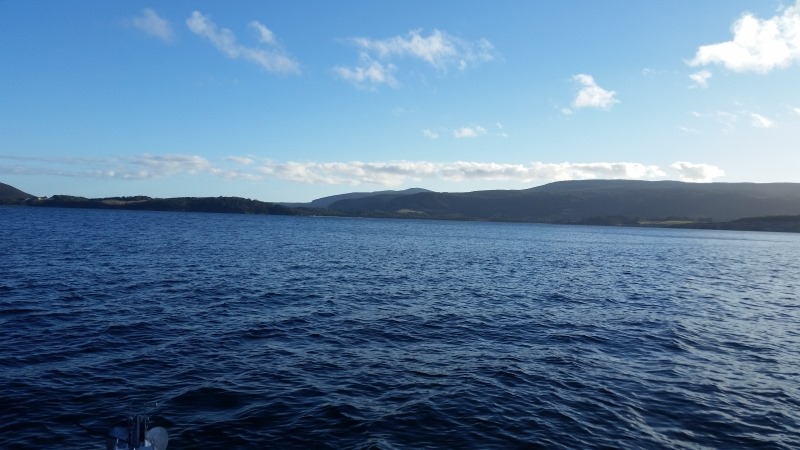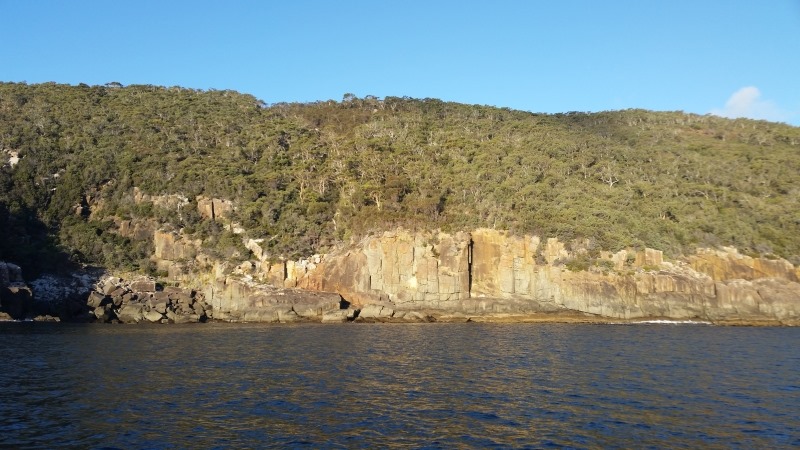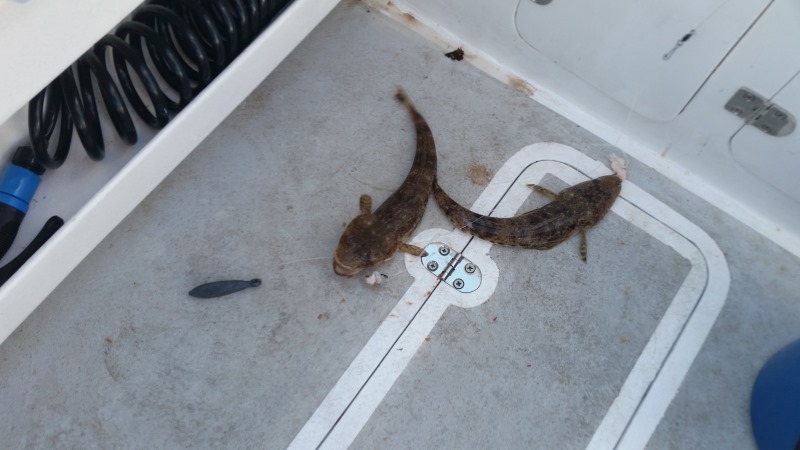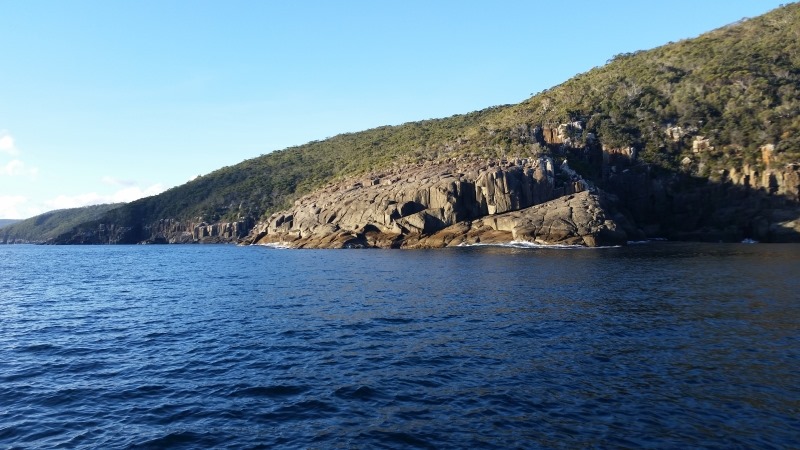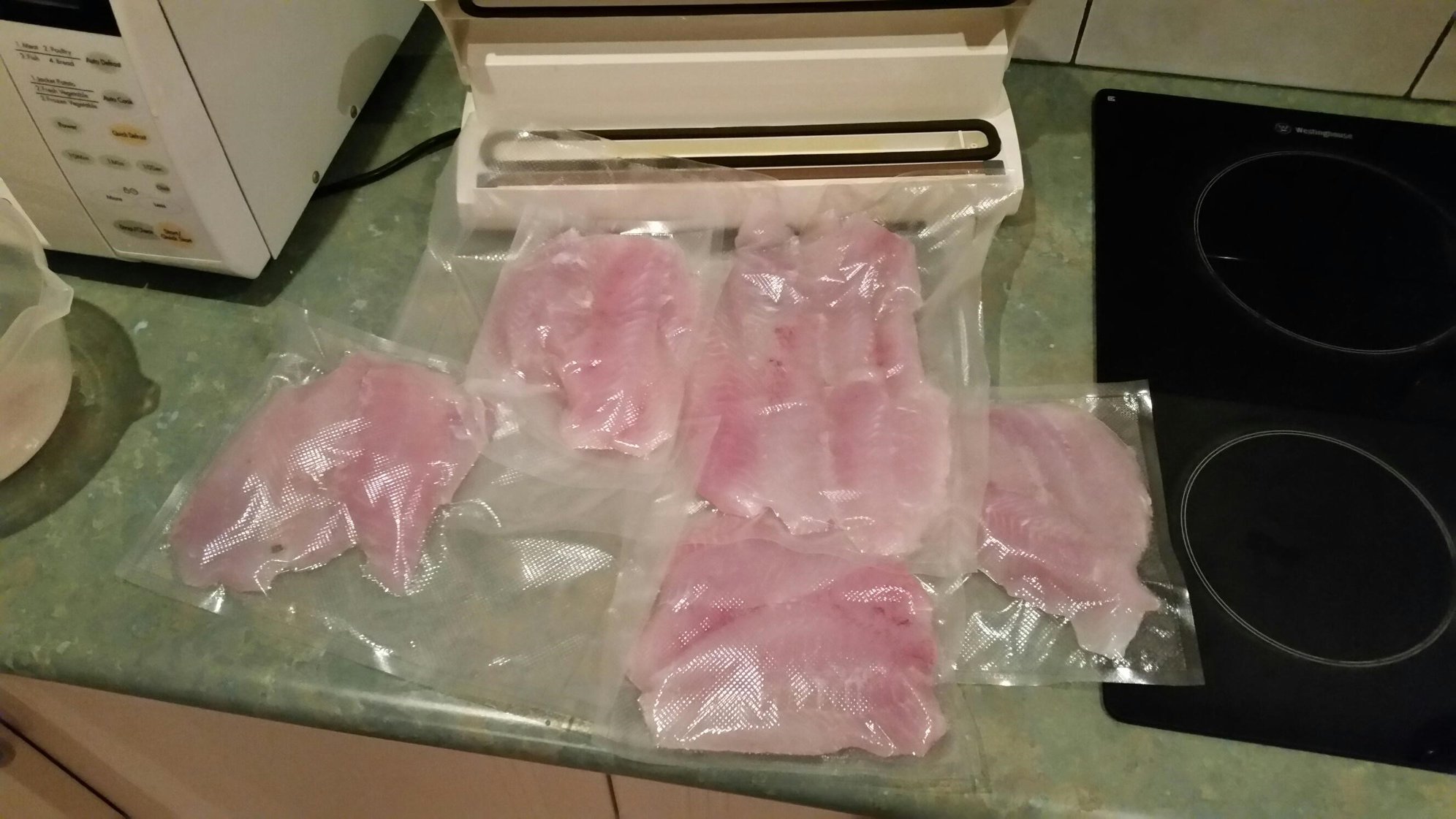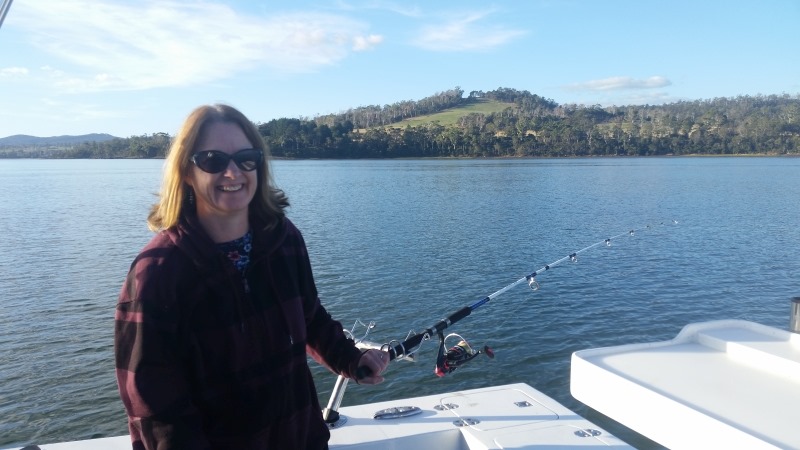 Glenn's Tassie trip Day 3 (Monday) was back to Garden Point with the goal of heading out of Port Arthur and around toward Tasman Island. The sea was a long swell running around 2 m or so with a bit of chop. Was very comfortable in the boat. We got around into Haines Bight and started fishing, pulled up a couple of flathead and a whole lot of Wrasse.
Watched a crayboat pulling pots up from about 50 m off the cliffs, probably still in 20 – 30 m of water. Thought about heading round to Tasman Island, but the rain kept coming over top of the cliffs, so we headed over to Crescent Bay on the other side of the heads where there was sun.
Caught more Wrasse and Flathead, watched a couple of people sliding down the sand-hills. Headed back up the harbor before lunch as the wind was picking up out of the north-west and had lunch at anchor in Stewarts Bay. The afternoon got breezy and cold so we packed up around 3:00 and headed home.
It was nice to clean the fish on board and get rid of all the scraps (happy seagulls), and not worry about landing fish "whole or in carcass form." Crumbed flathead for dinner.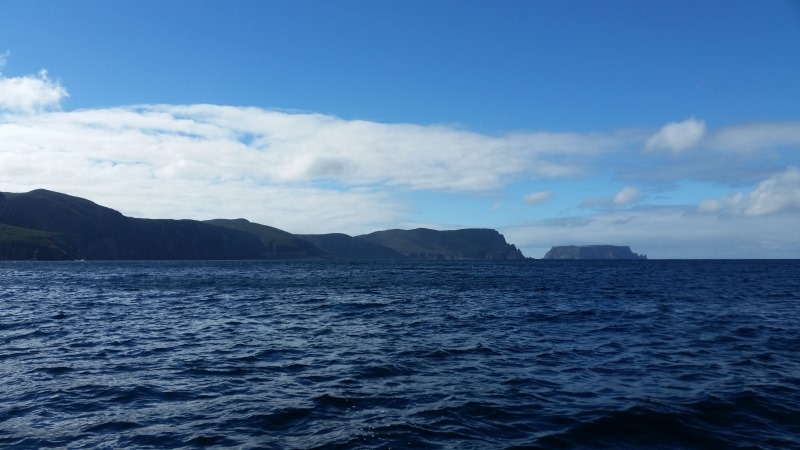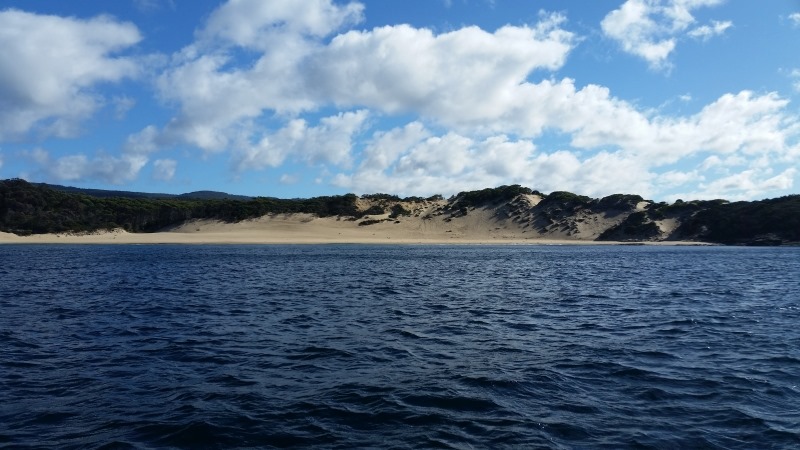 Glenn's Tassie trip Day 4 (Tuesday) was forecast to be about 25-30 knots out of the north in Port Arthur, but only 10-15, rising to 20-25 in the afternoon in Storm Bay. With this in mind, we decided to head to Nubeena to launch, and head from there out to Dart Bank, about 4.5 nm south of The Wedge, an area of shallow (12 m) dropping of to 50 m or so.
We used the boat ramp on the north side of White Beach, another basic, two lane ramp with good access. Just a couple of rocks on the north side of the ramp to watch. There was still a southerly swell of around 1 m running as we hit the open waters of Storm Bay.

Winds were light, but picked up to around 15-20 knots on the trip out and a lot earlier than forecast. By the time we got out to Dart Bank, there were short, sharp northerly waves of about 4 feet overlaying the southerly swell. The boat was getting tossed around a fair bit, and one or both of us would have probably ended up swimming if we'd stayed to fish. We headed over to behind Salters Point to get out of the wind and waves. Relativity handled the conditions beautifully as long as we had at least steerage way on. We could sit on about 12-14 knots very comfortably.
We fished along Salters Point and pulled up a few more blue-throats, then decided to head up to behind Wedge Island, where we tucked in behind some 200 plus foot dolomite cliffs and drifted in circles around a little bay. Bagged out on blue-throats so we decided to head further inshore and see what we could snag. Ended up drifting out of Roaring Beach Bay for a few hours, we would motor in to about 100 m off the beach, watching out for the surfers in the water, then drift out again with the breeze, picking up around 1 decent flathead each drift.
Dad hooked a gummy, but lost it at the boat as I was grabbing the net to land it – bugger! Packed up around 3:30 or so and motored quietly back while cleaning fish – more happy seagulls. Saw the same work boat pulling a salmon farm again, assumed he was heading back to Port Arthur. Back on the trailer not long before dark, crumbed flathead for dinner again.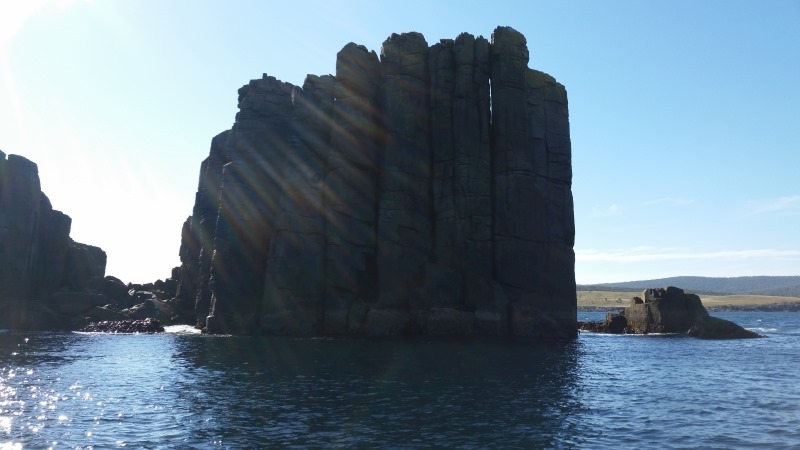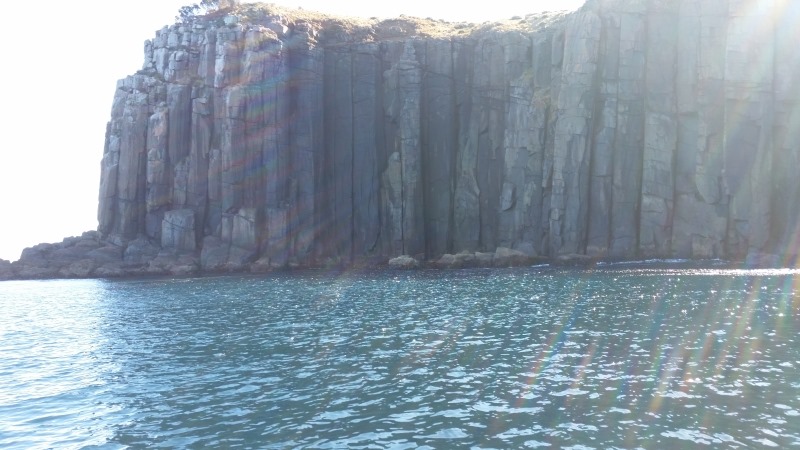 Glenn's Tassie trip Day 6 (Thursday) was blowing a lot harder, 30 knot plus westerly, so we played tourist for a while, stopped at a gin distillery, and ended up and the tessellated rocks and Tasman Arch in Pirates Bay.
We were on the wharf when a tuna charter came in, they'd got wet but caught three of around 40-60 kg, one of which was grabbed by a seal as they tried to get it aboard the boat.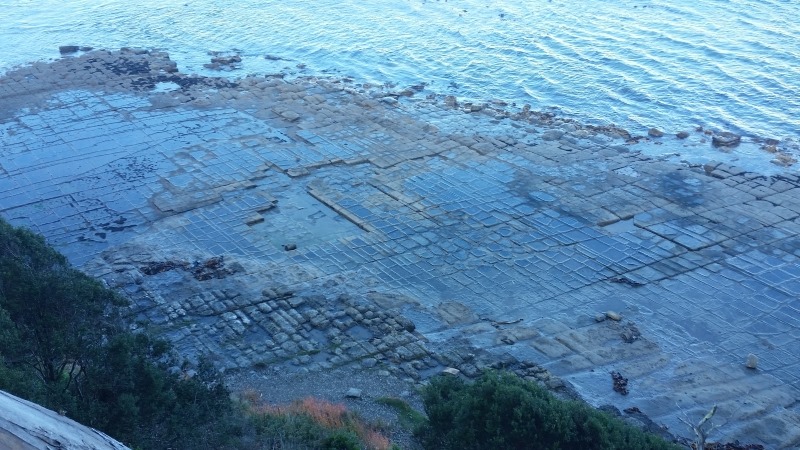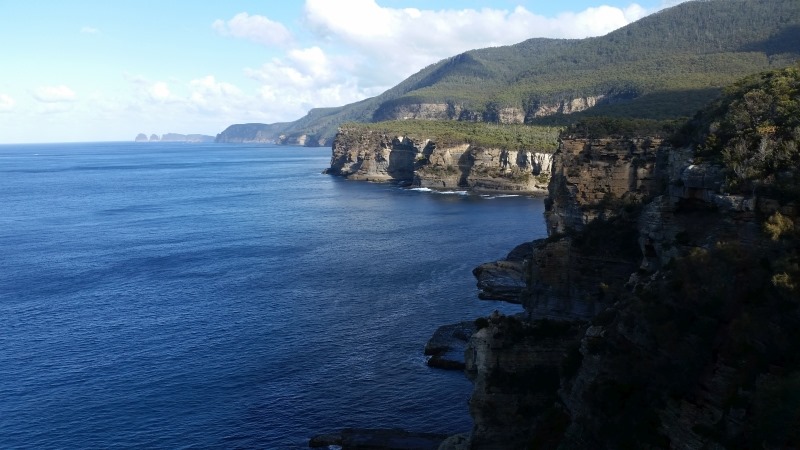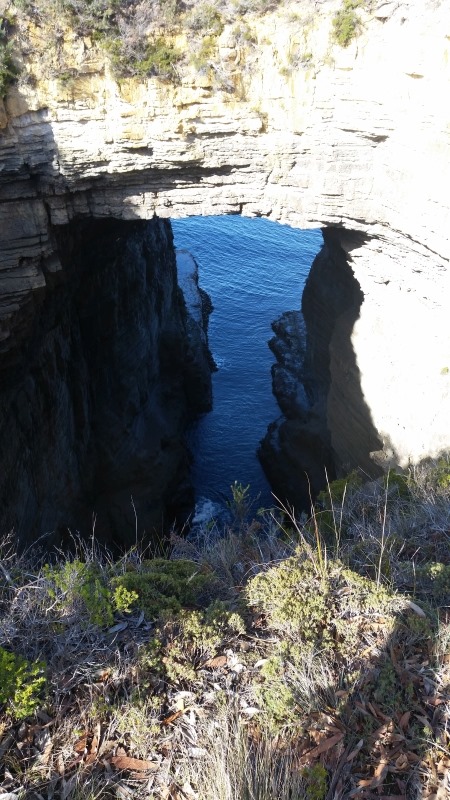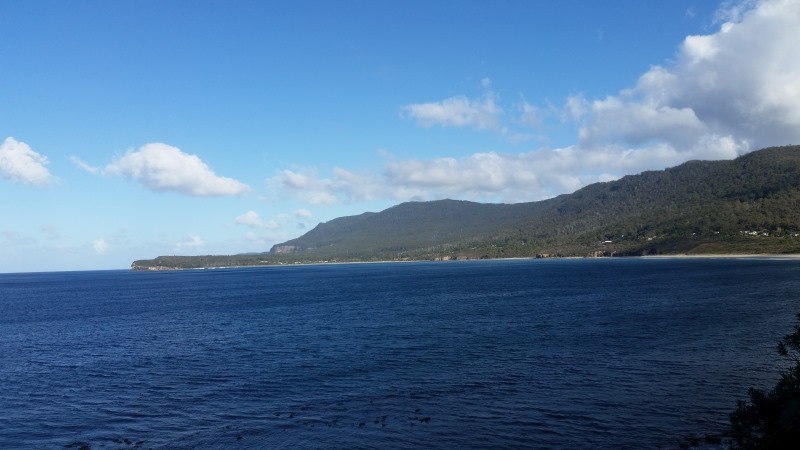 Glenn's Tassie trip Day 5 (Wednesday) dawned with a 20 knot westerly, so we decided to head out from the Taranna boat ramp into Cascades bay. Found a lot of small flathead, with a few legal ones mixed in. Wind picked up some more and we were drifting along at around 4 knots. Didn't find anywhere that was worth anchoring up, so packed up early around 2:00 pm, and headed down to Port Arthur to pick Kim up off the bus from her hike.
Crumbed flathead for dinner again.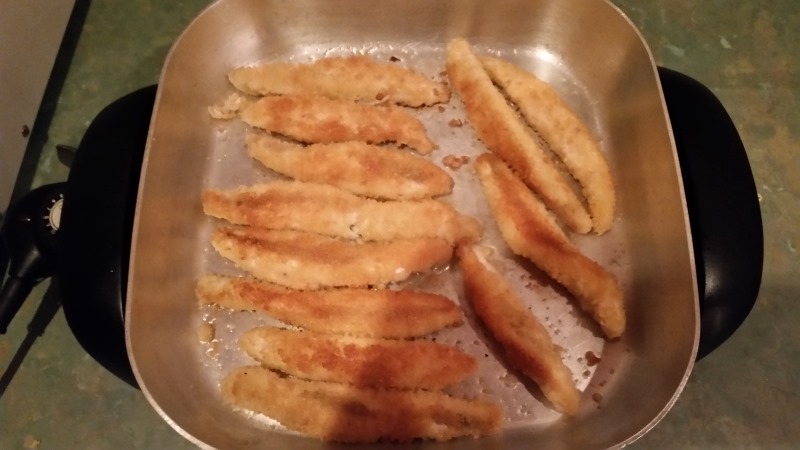 Glenn's Tassie trip Day 7 (Good Friday) was beautiful, but time to pack up and head home. The sea was flat, there was no breeze. Headed up the island and met with Luc and his ET at Richmond. Good to see another BMD boat, shame we couldn't make a joint fishing trip work. Just after Luc left, I got an SMS from the Spirit saying check in and boarding were delayed. I did some mental calculations and consulted google, and realized that we would have time to detour past Launceston and drop Relativity in the water on the Tamar. Headed up there and dropped in at Gravelly Beach around 3:30, had an hour and a half before sunset!
Cruised out a bit and Kim said she hadn't done any fishing this trip, what could she do? I'd chucked all the bait, but we trolled a couple of hard-body lures. Heading back in we saw some birds working and bait fish jumping, trolling past and "bang, bang," two Australian Salmon, one on each lure. Kim lost her fish and the lure, so grab another lure, head past again and hers goes again! End up with four pretty good sized fish before the light's gone and we had to head back.
Found a nice café in Devonport, just across the road from the ferry check in for dinner before boarding.
Another flat crossing, and a dead-calm Port Phillip Bay.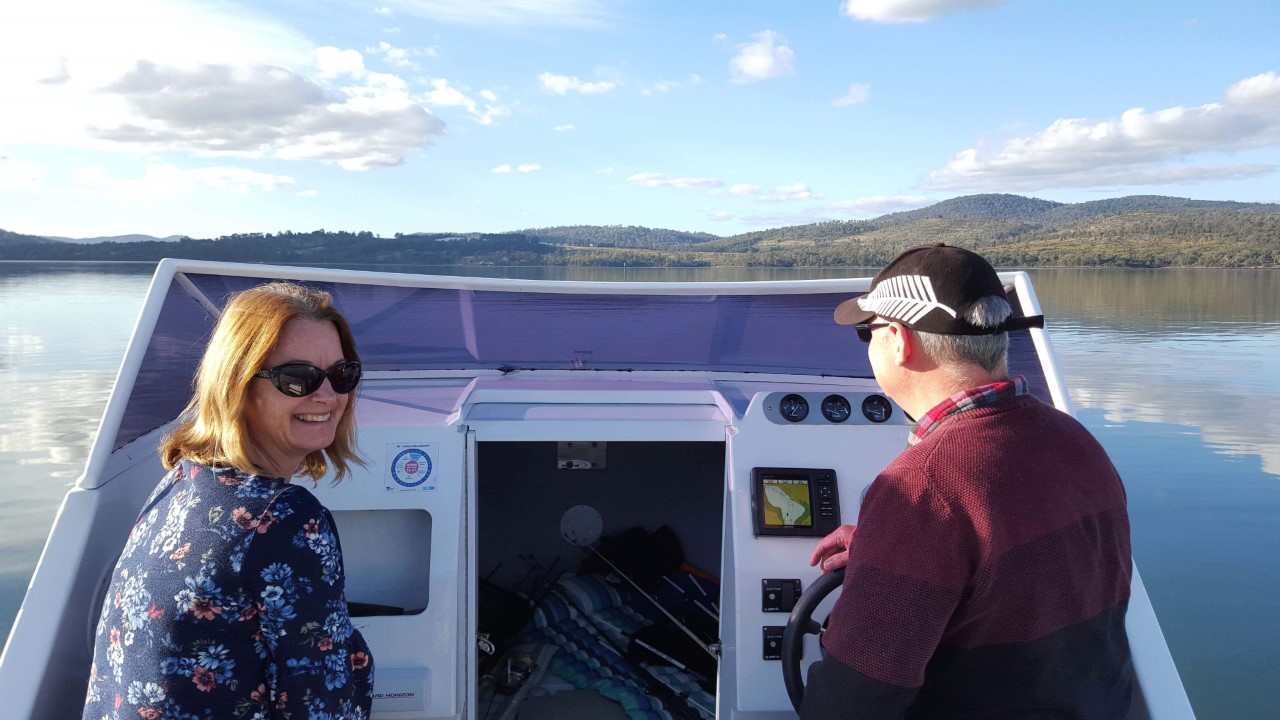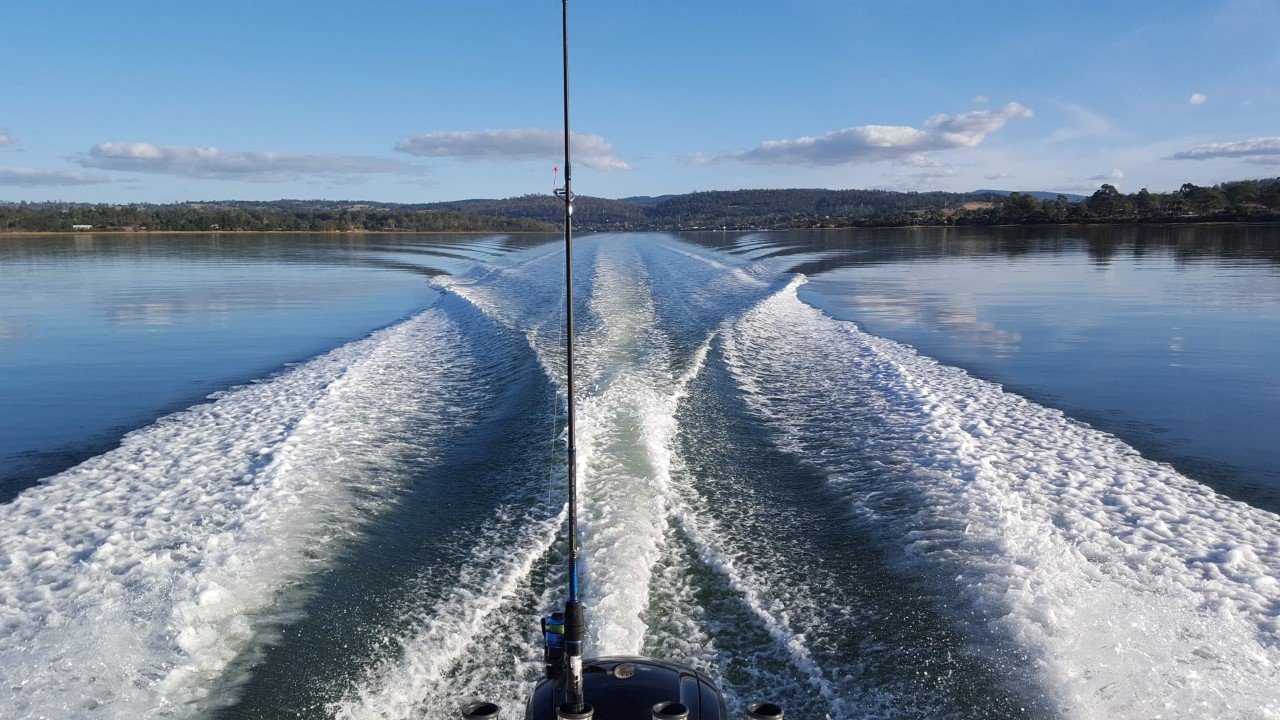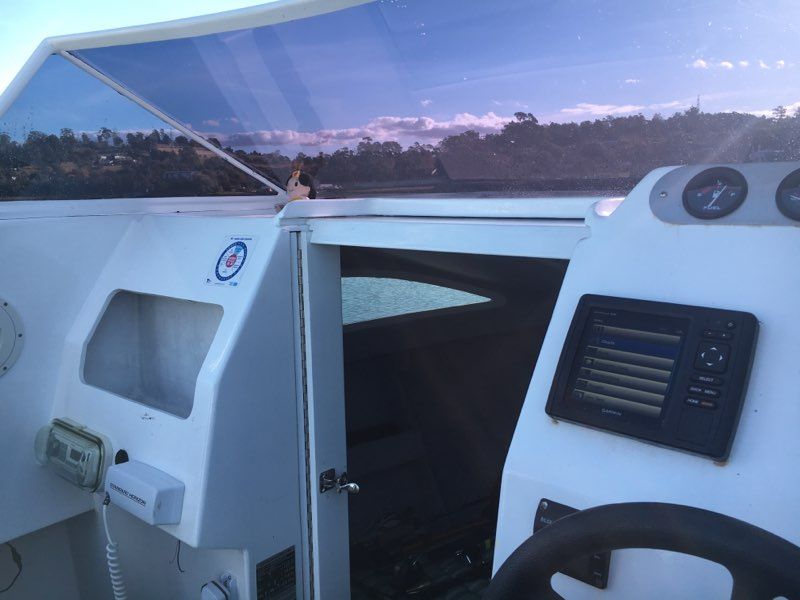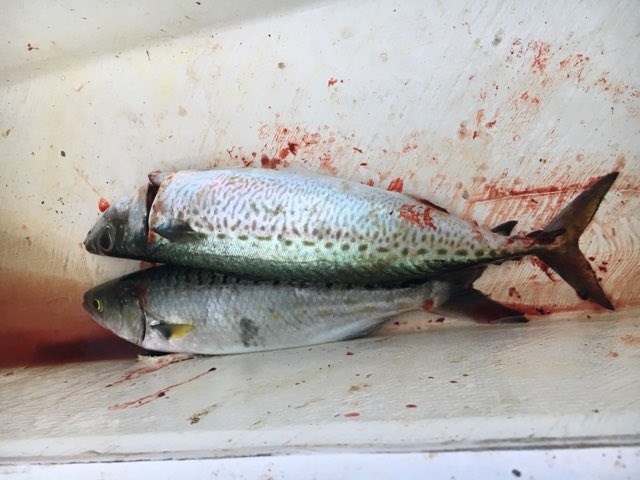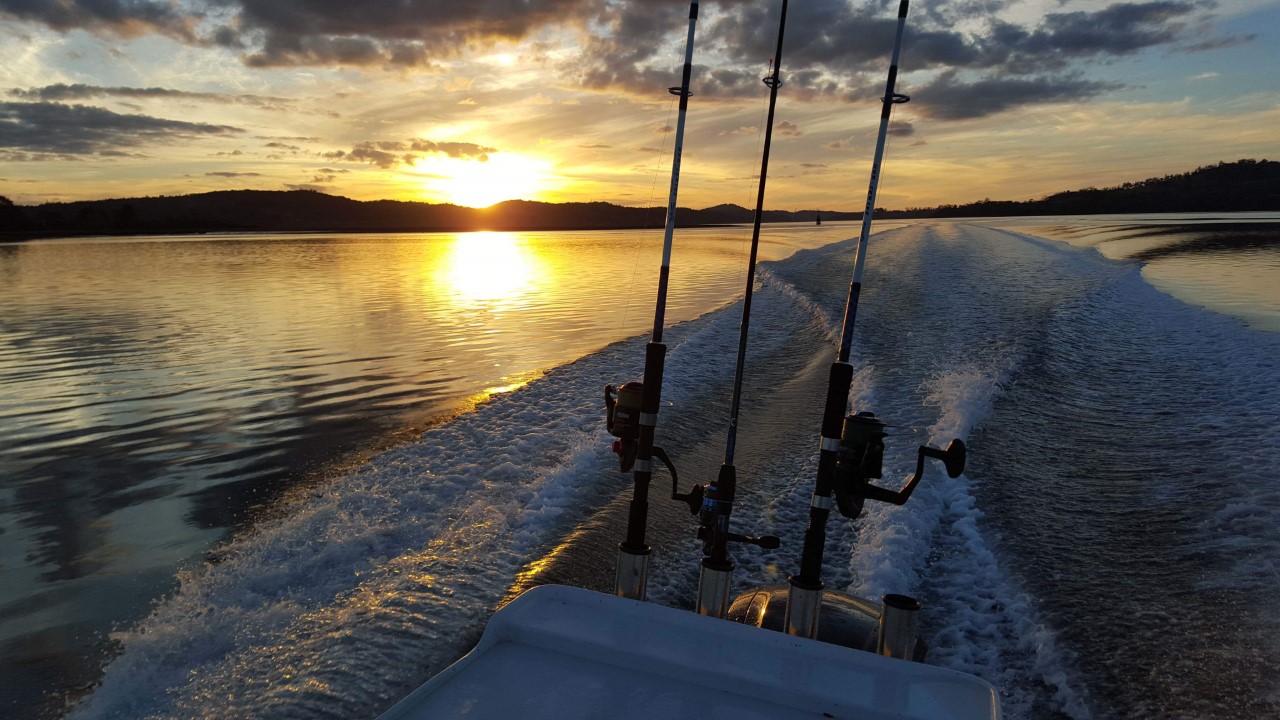 The BMD Newspaper delivered to your Inbox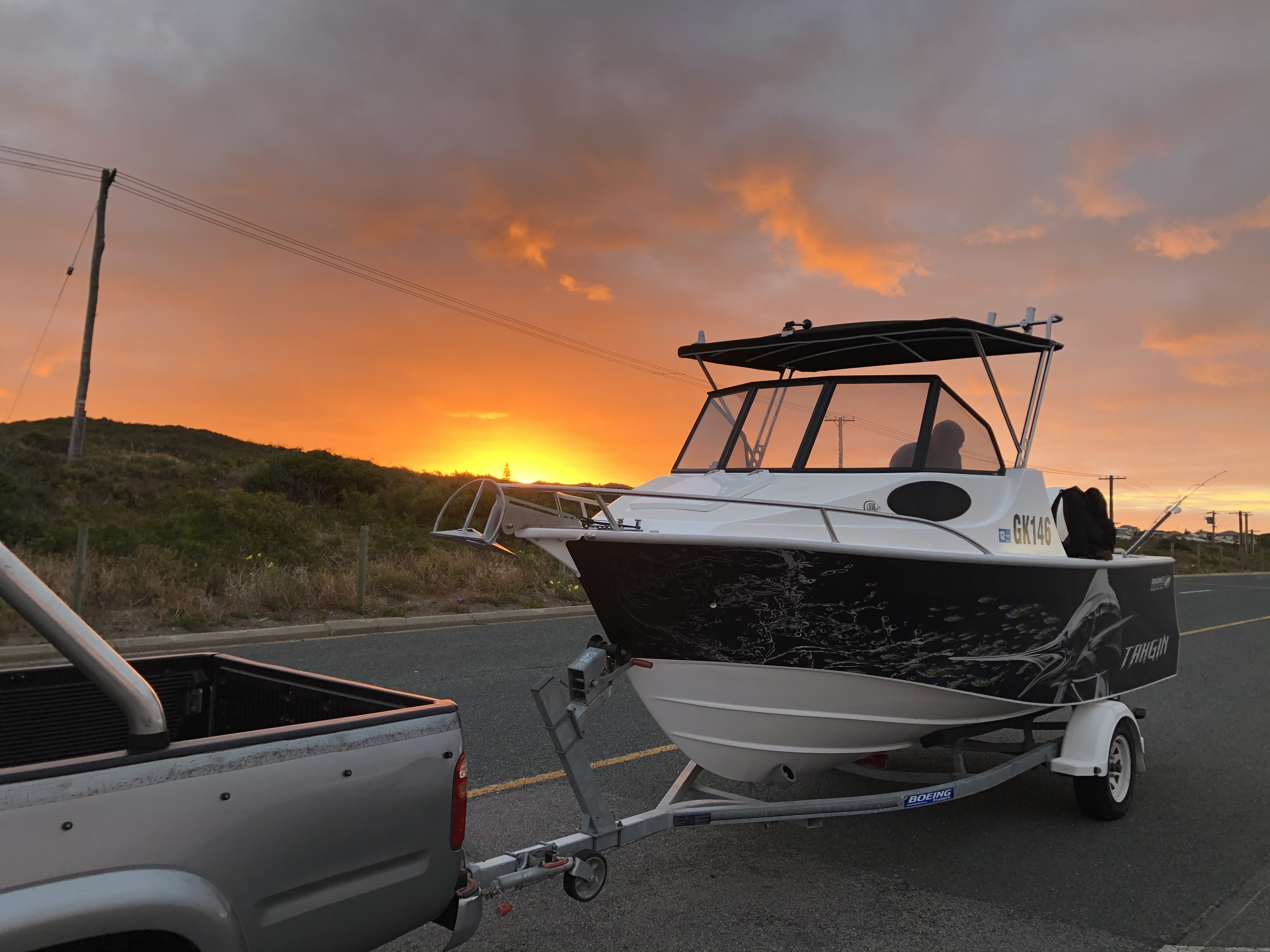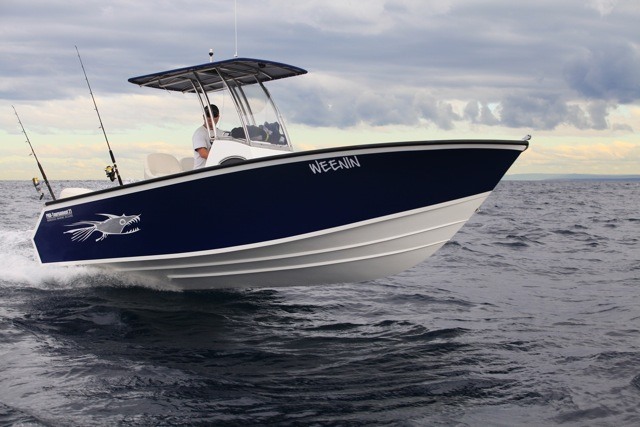 Bowdidge Marine Designs
Far North Queensland
Australia. Qld