Insider Member Subscription
BOWDIDGE MARINE DESIGN'S


"INSIDER CLUB MEMBER"


ONLINE BOATBUILDING & FISHING CLUB
A Club that can help you to to build your boat
with
Confidence
Like You've
Always Dreamed Of
Within it there is so much information, not only that pertains to the build itself,
but also with other items such as
electronics/
outboards/
trailers/
materials/
 resin and glass/
tools/
fuel systems/
bilge systems/
how to video's and loads more.
And, there's also other threads for those into
fishing and 4WD fishing adventures as well.
HOW THIS TIME-SAVING BOATBUILDING CLUB ELIMINATES
ALL THE "GUESSWORK" WHEN YOUR WANTING TO BUILD
AND CUSTOMIZE YOUR OWN BOAT...
CAN I ASK YOU A QUICK QUESTION?
How much would it be worth to know the best way to build and customize what you want in a boat and still be compliant?
Just imagine dropping the boat that you built in the water and knowing precisely every part of that boat where other don't because they "bought a boat" (while everyone else at the ramp is second guessing themselves)...
How much would it be worth to KNOW exactly why and how a boat should be built, especially when your offshore in bad conditions or running from a nasty front?
And how much would it be worth to have a Personal Qualified Naval Architect in your back pocket... revealing the importance of

Safety, Performance and Seakeeping
and it's implications. Also, in regards to boat building, we show within our boatbuilding club how one can build a boat using modern techniques, methods and construction.
Would you pay$

$19.95 (AUS) a month

for this kind of intel and network?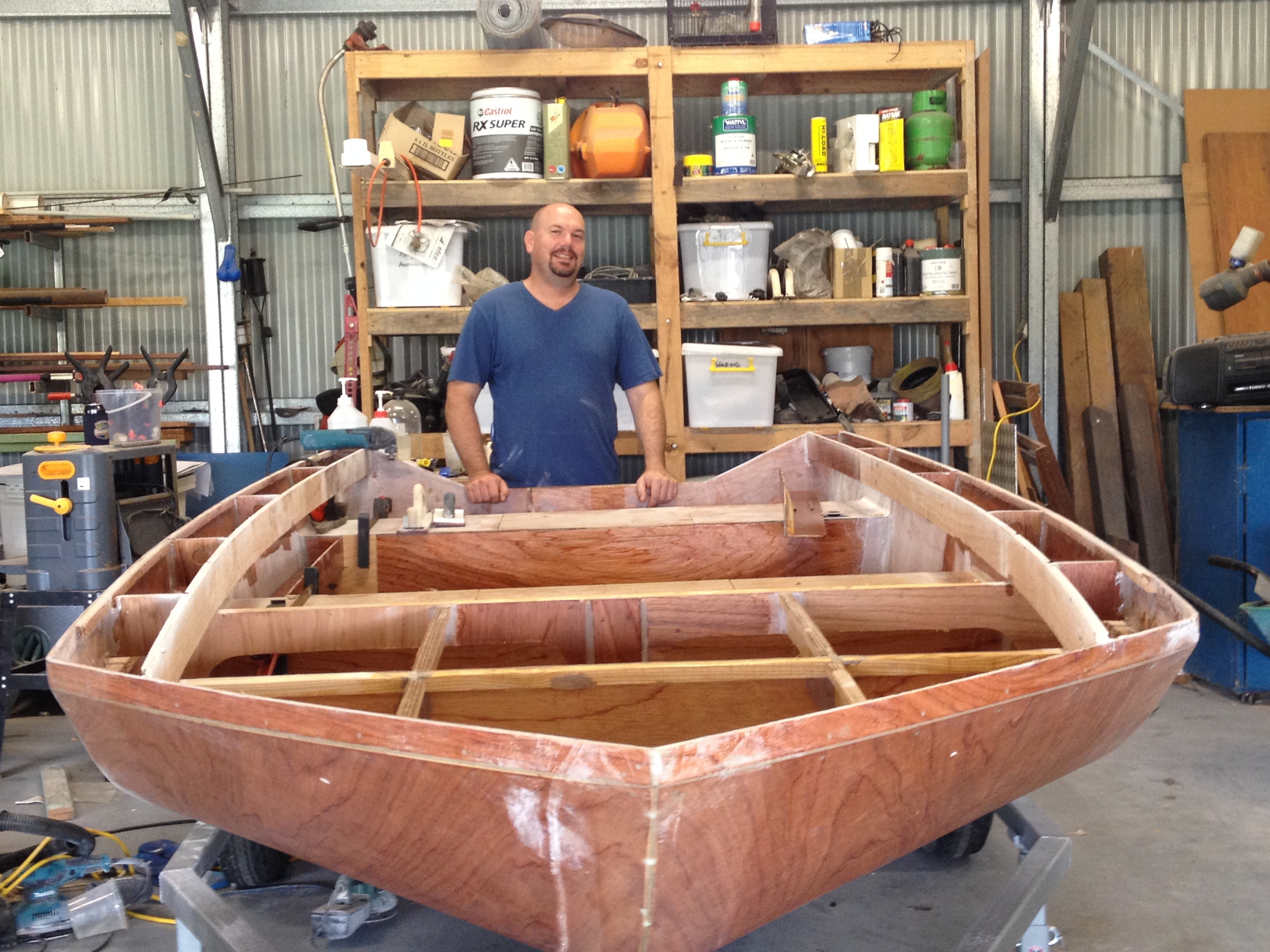 Listen, the most frustrating and time consuming part about boatbuilding, is that after you've bought a set of plans and then invested money into buying all the materials, its all the finer details or "How does this work" where a lot of boat plans on the net become useless. It means you're doing a lot of guessing.
Sure, there's a lot of videos on YouTube etc that you can spend literally hundreds of hours going thru to get some sort of idea of what to do, but most only pertain to old style boats etc...
Also another thing to remember is, most of these youtube videos or other boat building forums that you see on the web don't apply to our modern type of construction, as we also engineer all our boats to Commercial standards.
For a lot of first time builders like yourselves, this can be very fustrating (to say the least).
On top of that, you could end up spending money on tools and equipment that you thought was going to help you get better...
But it doesn't!
So can you build a boat?
Sure you can. Would you believe that 99% of our builders have never built a boat before in their lives. Not only that, but they also come from all walks of life.
We've got Tradies, Labourers, Factory workers, Doctors, Dentists, Accountants, Policemen, Firemen and more just to name a few.
(See Will Cruise Control 5.2 to the right of your screen as an example - First time Boatbuilder)
Some of these builders have never even handled tools, let alone power tools in their lives (as one Heart Surgeon told me)
That's exactly why I created this Club.
With BMD, we've gone one step further with what we provide and this is where being a

INSIDER CLUB MEMBER

can help.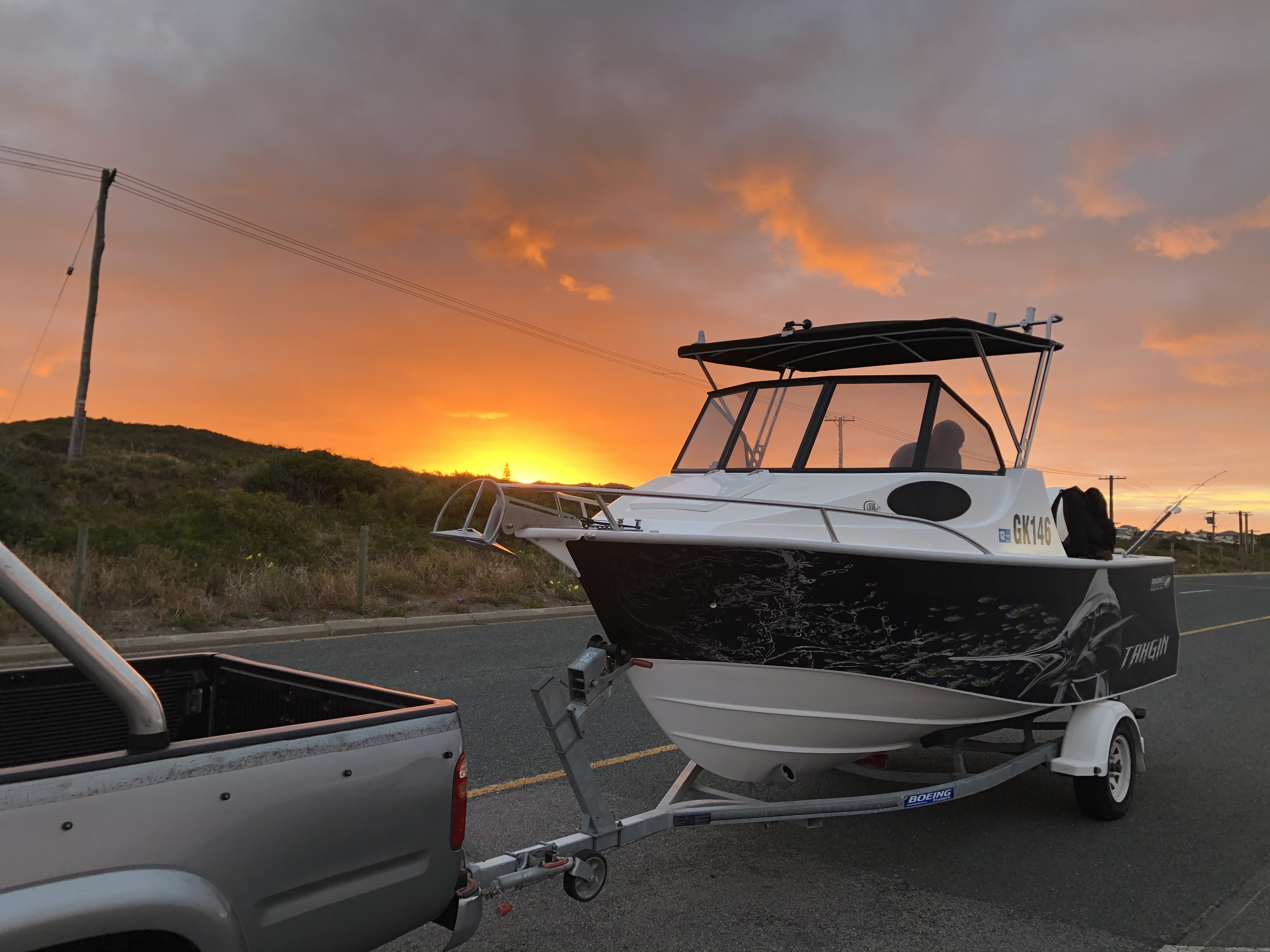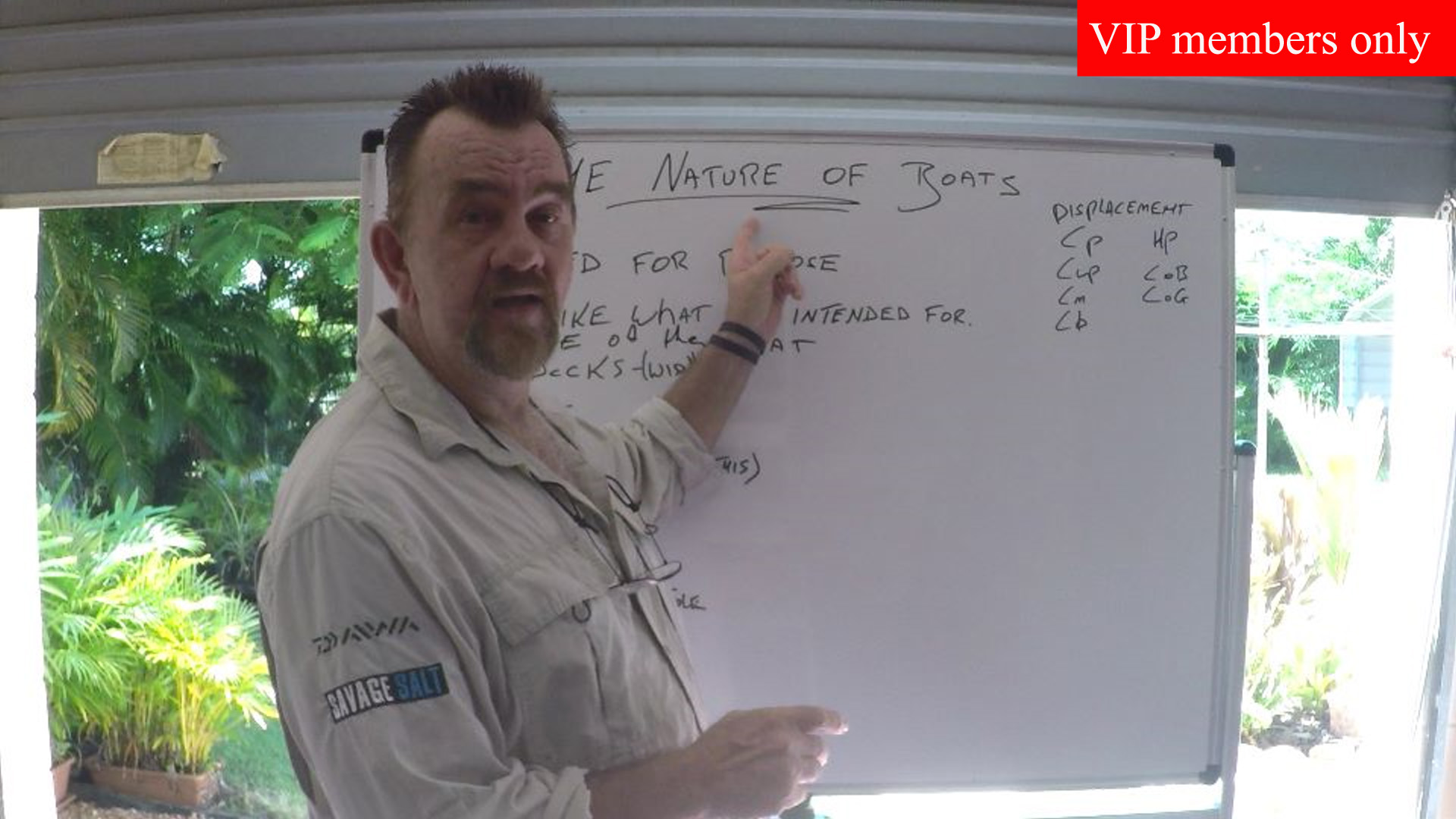 Also, by being an
INSIDER CLUB MEMBER,


you'll get access to all our technical articles and videos in our LATEST NEWS section in our website.
Technical Articles & Video's such as:
..... How to determine outboard power for your boat
... How Dynamic Stability works
... What makes a boat Porpoise
... Hull shape and its effect on stability
... The Big Con on advertised boat length
... How the small boat industry really works
...and more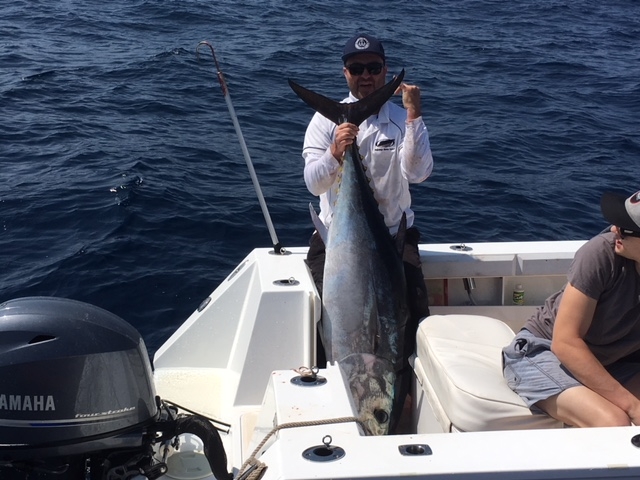 So earlier I asked you if you'd pay just

66 cents

a day for this kind of information?
Well, that's all it costs each day !
This only works out to be AUS $19.95 a month !!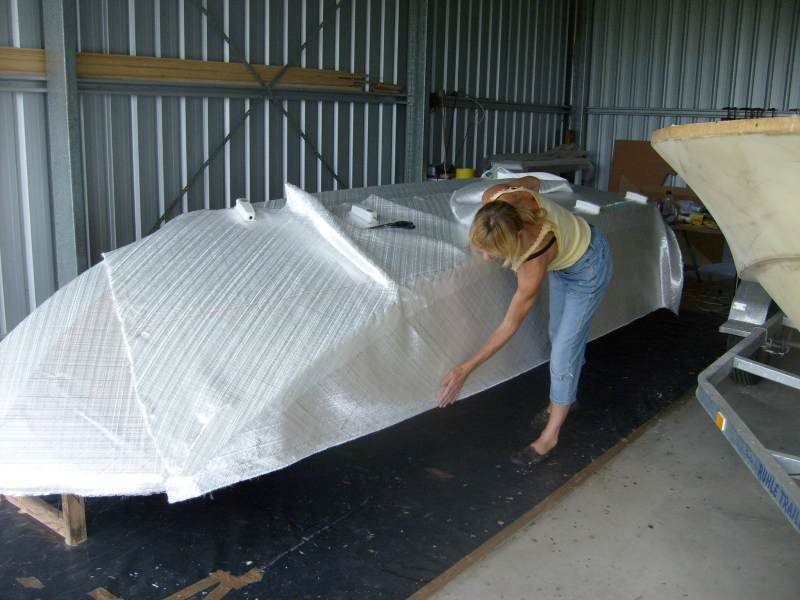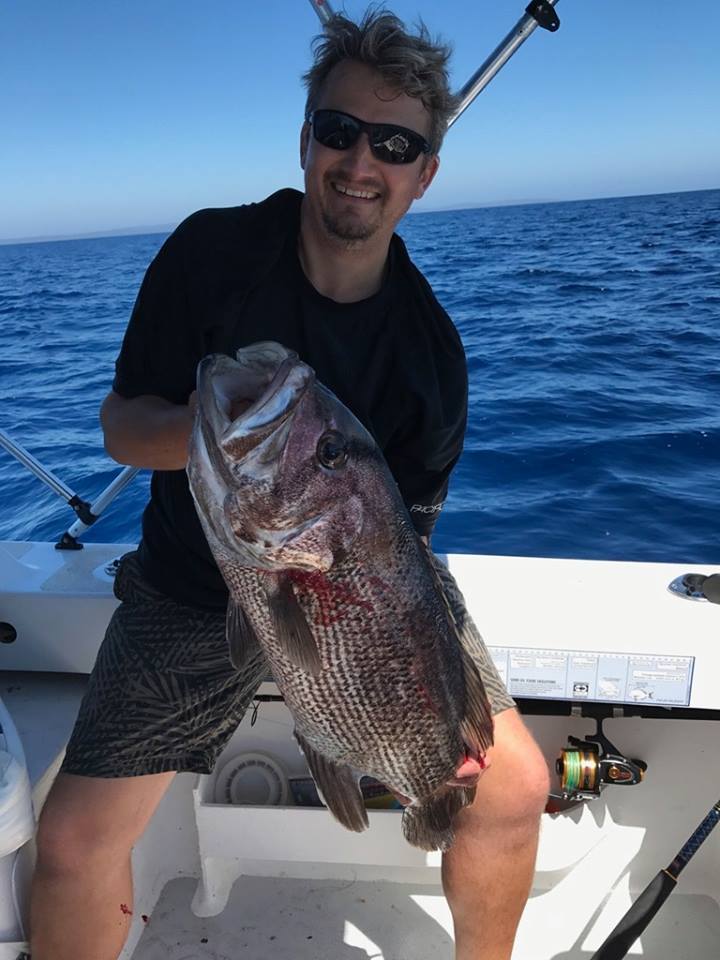 Hi Guys,
Just want to say thank you so much to Mark and Deb for providing this awesome platform to build boats! I bought my plans January 2015 with half an idea that I'm going to build a boat. I've never used a jig saw or orbital sander in my life. After I mastered those skills Mark guided me through using resin as glue and fibre glassing two more things I've never done. Next came the bogging fairing and all the other little tricks as you go along.... All things I've never done. Then it came time to learn how to make boat furniture, ring frames, hatches, cabin etc. again things I've never done. It came to paint and finishes again Mark's guidance was invaluable. Once it came to the finer details it was however my wife and Debbie who where the guiding force deciding on colours and finishes.
I can now truly say ANYONE CAN BUILD A BOAT.... Just listen to the advise given, do not be scared of mistakes and JUST GET ON WITH IT!!!!
Thanks everyone for your assistance let the fish commence!
Cheers
Hendrik (Broadwater 5.1)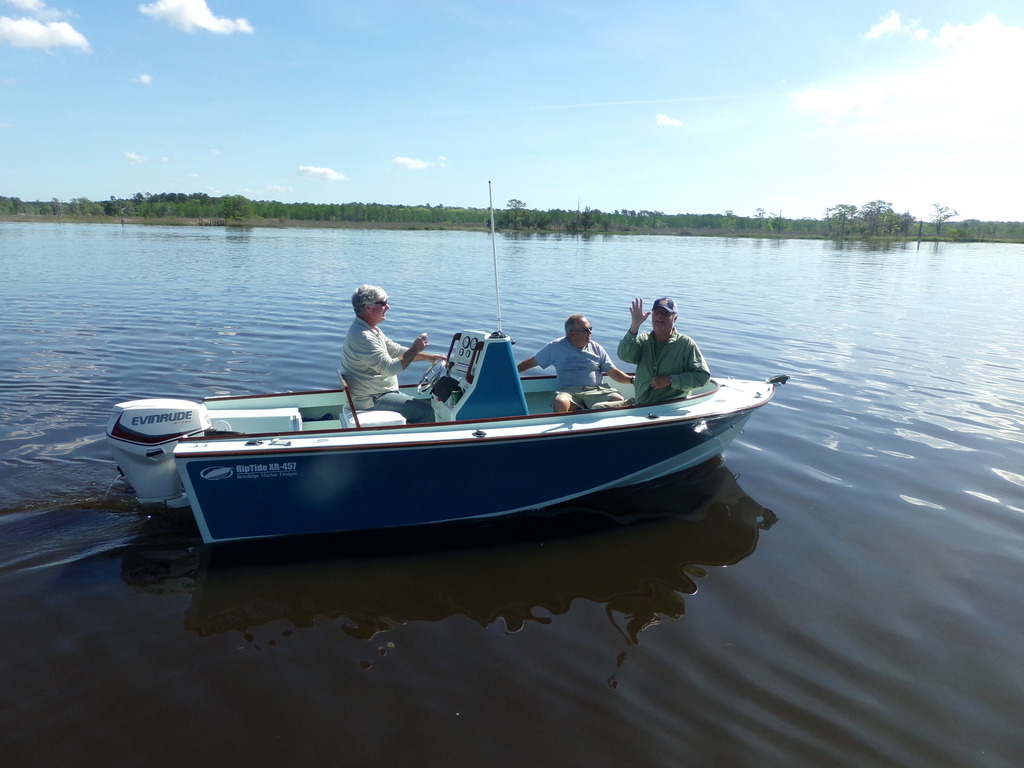 Once again, apologies for being such a slacker-- the stickers arrived, are in place, and look GREAT! Hopefully, you will see some new orders from this side of the pond. At the very least, you have an active salesman in me-- I'm forever talking you up, whether it be the forum, the designs, or especially the unexpected, the personalized service and individual guidance! As I'm sure most people who have built would agree, YOU DON'T CHARGE ENOUGH.
The plans price was the single best investment of the entire boat, hands down.
Thank you for doing what you do!
Regards
James USA (RipTide XR457)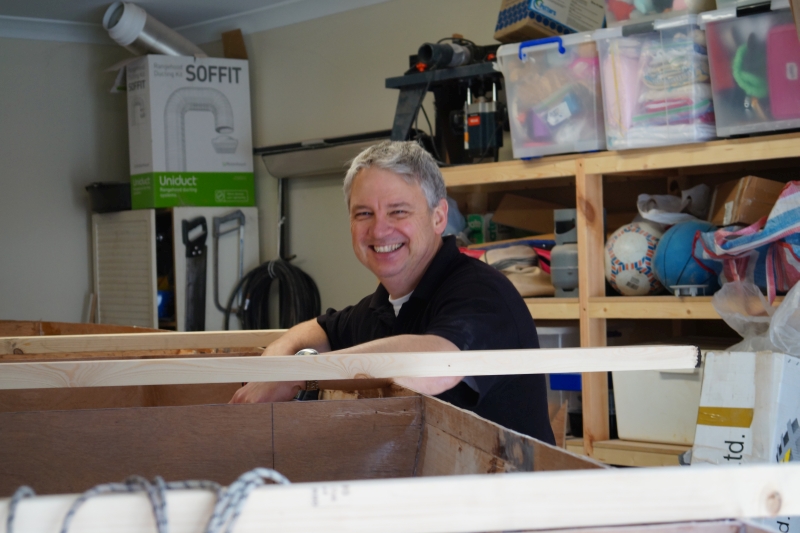 Thanks for all the good wishes everyone, it's great to share on the forum.
I know that seeing everyone elses progress and launches while I was building kept me going, it is a fantastic feeling to get the boat into the water and being used.
Cheers
Glenn (Broadwater 5.1)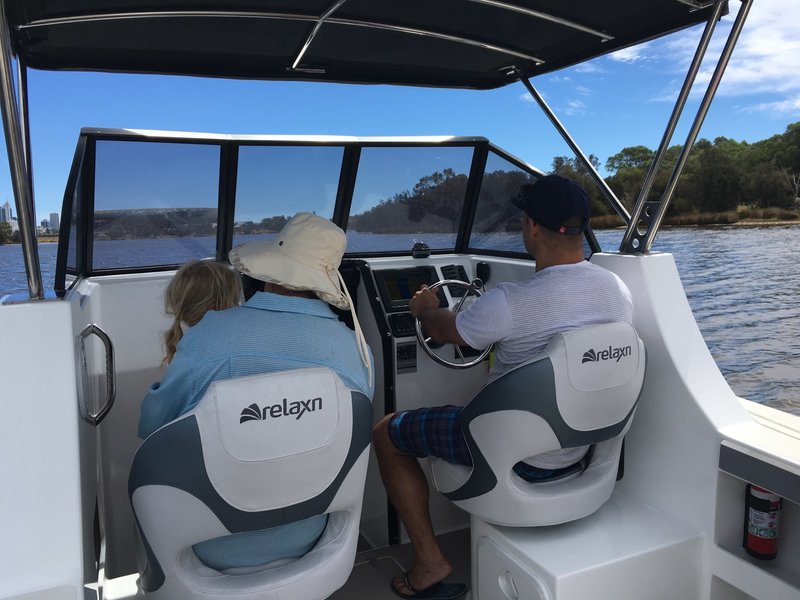 Hi fellow builders,
Got to take the boat out on Saturday arvo as an official launch of the boat. Some family and friends were able to join the occasion. All my friends and family were so surprised with the boat, the way it looked and the way it handled. Spent the afternoon doing trips up and down the Swan river, picking up and dropping off different family and friends. My son also got to have a drive. He was so excited, didn't want to go home (LOL) Absolutely over the moon. Awesome day out, can't wait to go again.
A massive thank you to Mark and Debbie, they really did help me make this build happen. Also big thanks to all the forum. I did get some pictures, but in the excitement of the day not a lot of good ones but, there is always next weekend.
Regards
Will (Cruise Control 5.2)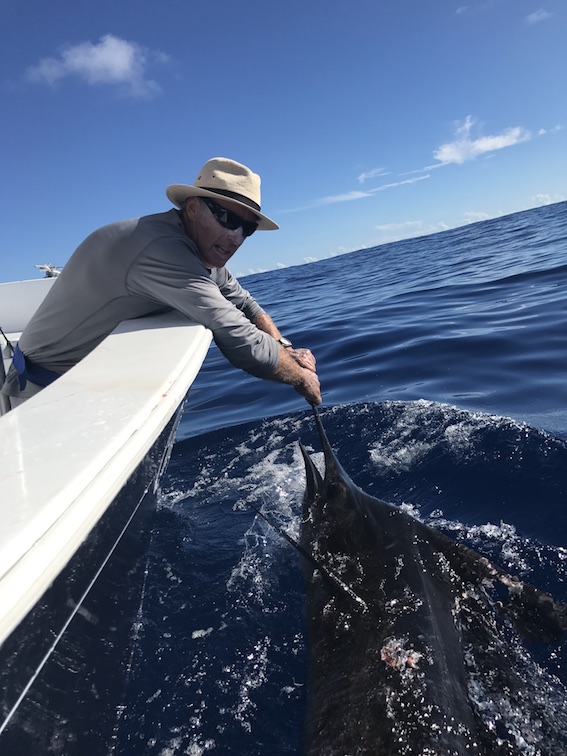 We had a great day but only putted around to run in the new motor. Still lots to finish off (stickers, rub rail etc) Boat seemed to go really well, albeit at low speed. I've had little to no experience driving a boat this size so have a lot to learn (and looking forward to it).
Thanks to Mark especially for his abundant advice, contact and wisdom and also to all the others builders for posting their builds for me to see what they've done. Couldn't have done any of this without all that help.
Thanks to all.
Cheers,
Russ (SportzMaster 19)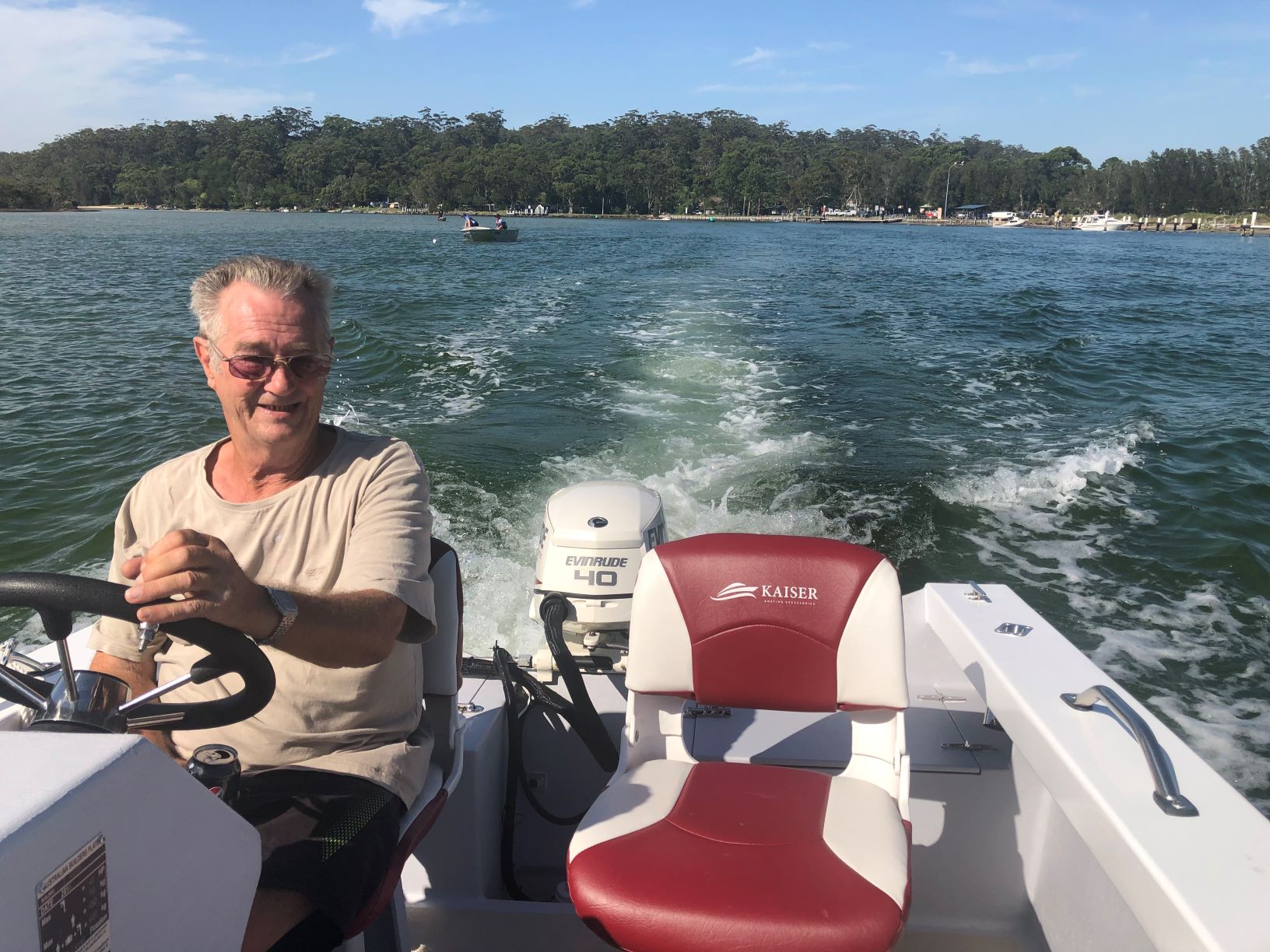 Thank you for a great little boat Mark and a BIG thank you for all the support given to me throughout the entire build, without that support I think I might have built the Titanic not that i've hit an iceberg yet. Lol.
I cant be any happier with the support given and this great forum with its invaluable information and member support.
A BIG THANK YOU TO ALL.
Brian (Tropic 14)