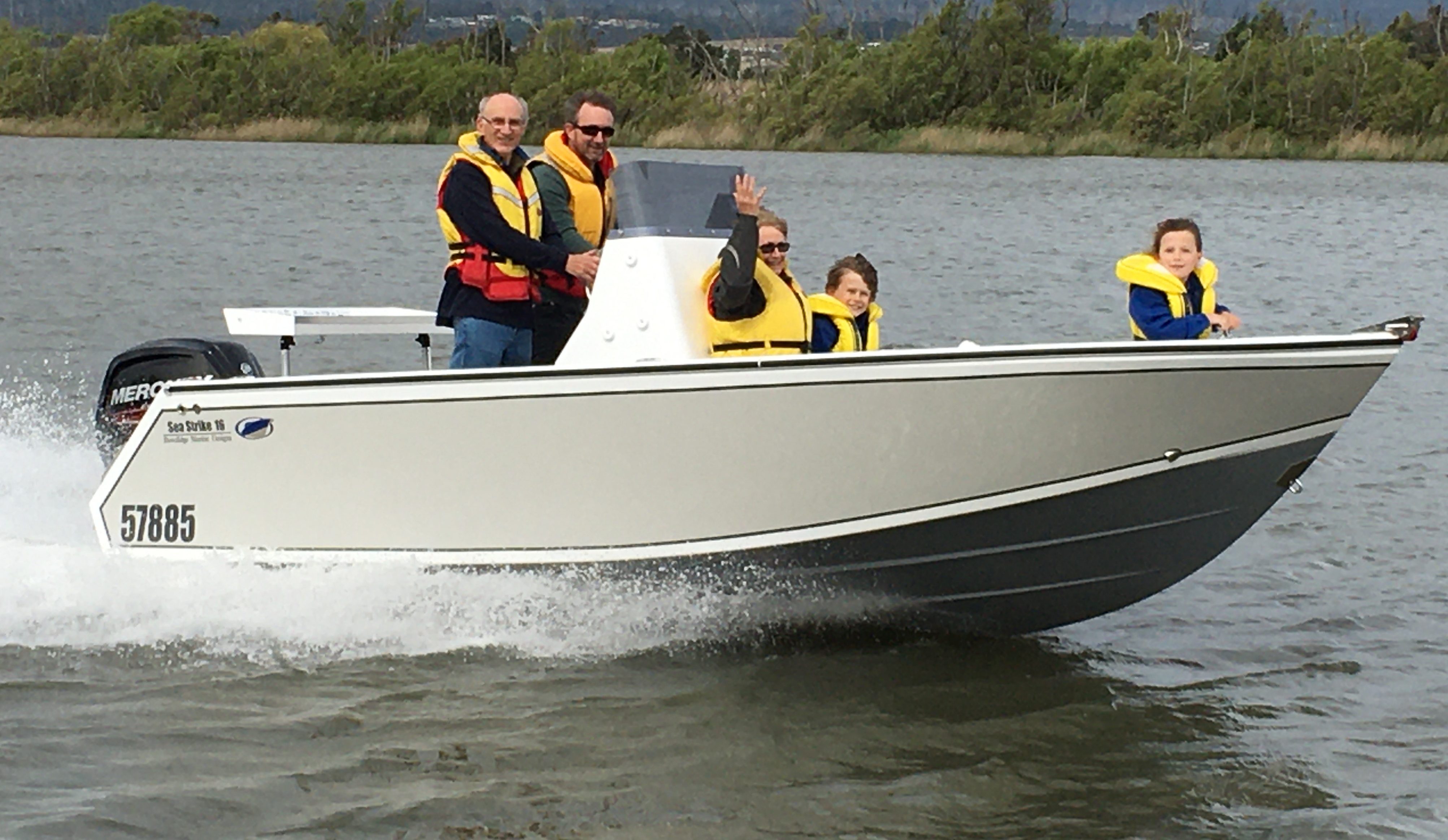 Latest Launching – Andrew from Tasmania and his Sea Strike 16
Well... its official.... She's is well and truly splashed!!! And she goes absolutely fantastic!!!
Marine dealer was very impressed with test run, threw it into some high speed tight turns. Did it super easy and did not even think about cavitating... just powered through the turns so easily. I couldn't believe it. A bit of wind chop today but you don't even notice it cruising along. We'd be drenched with sore backs in the rubber ducky under the same conditions. If the wife can sit on the front seat without telling me to slow down cause her back hurts, or because I'm about to bounce one of the kids overboard in the chop, then its a massive tick of approval.
Can I say a very, very big thankyou to Mark and Deb for the help and support throughout the four years it has taken me to build this boat. Mark always seems to have a solution to what ever problem you may have (or think you may have), and after a phone call to the master he always makes your drama seem not such a big deal.
So a big heart felt thankyou to both of you, I'm sure it's a team effort!!
I have learnt so much about boat building, and about boats in general over the past four years (I will always remember the 'monkey' story...) I can safely say it has been one of my biggest achievements making this boat, and even though its a long process, and certain parts of the build can be a bit testing at times, I am so pumped I didn't go out and just buy a tinny from a boat shop. The ride quality at the end of it is quite incredible.
Everyone says how well Marks boats ride, and now I can see why people rave about them. I was blown away and I'm still grinning about it hours after. I can't wait to fill up with a bit more petrol tomorrow and go again. Weather is meant to turn to crap over the weekend, so looks good for a few more sea trials.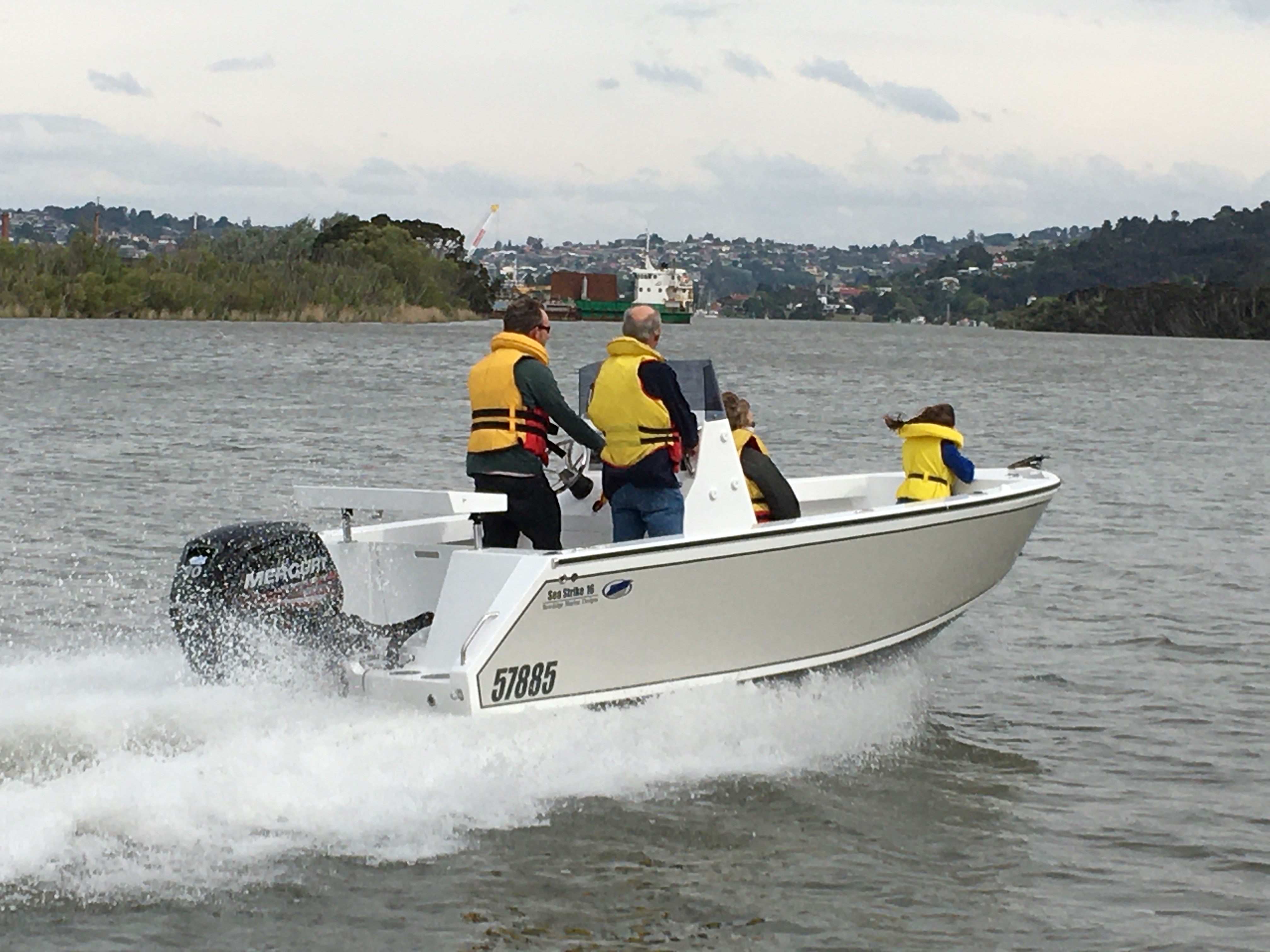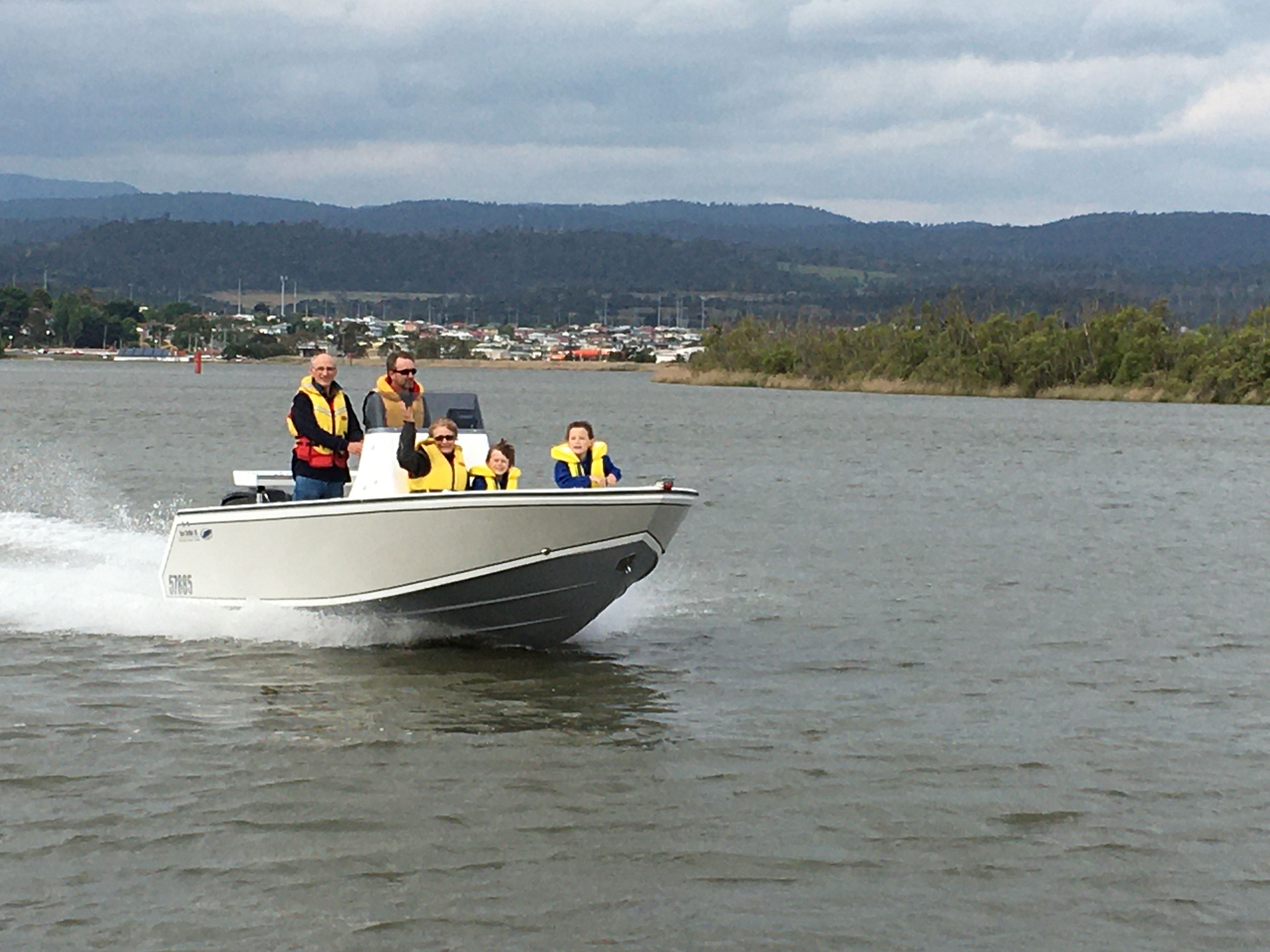 So I have a few minor adjustments to do, my transducer is a bit low, and just need to lift it a fraction to stop a bit of spray its throwing, but I'll get to that at some point soon.
One other big thankyou... to all the builders on the forum who posted answers, offered help and advice, take measurements etc, etc, thankyou so much. It's such a great platform for like minded people to come together and learn new skills and stuff about boats, and the whole time I've been on here everyone has been so positive and helpful. It's so refreshing ... and as a novice builder, I spent ours and hours trawling other peoples threads seeing the different ways people went about things. There are some many clever people out there who came up with great ideas who placed them online for the benefit and learning of others. I couldn't have done it without the forum, and all the photos other builders posted up, so appreciative of that.
Cheers
Andrew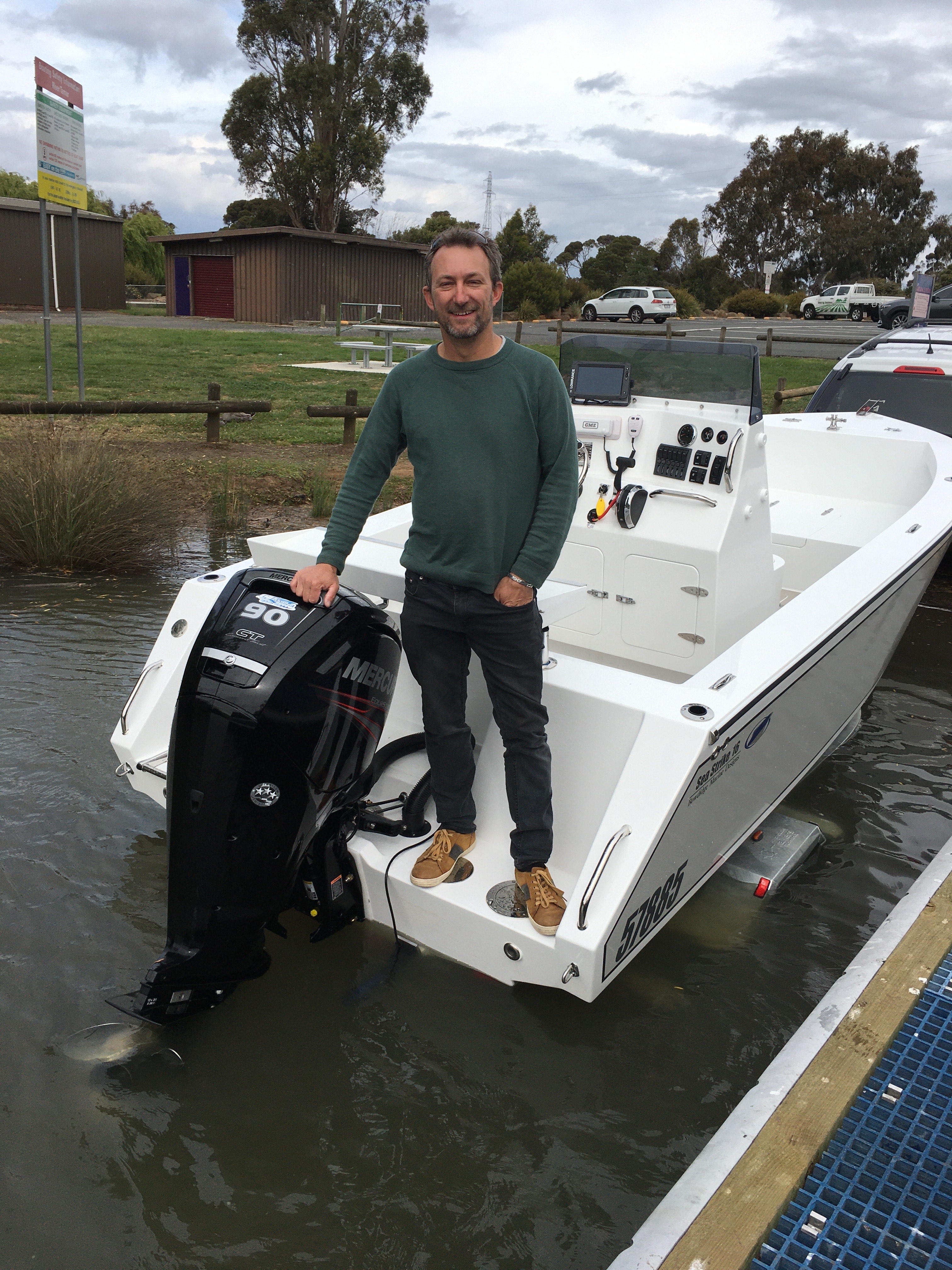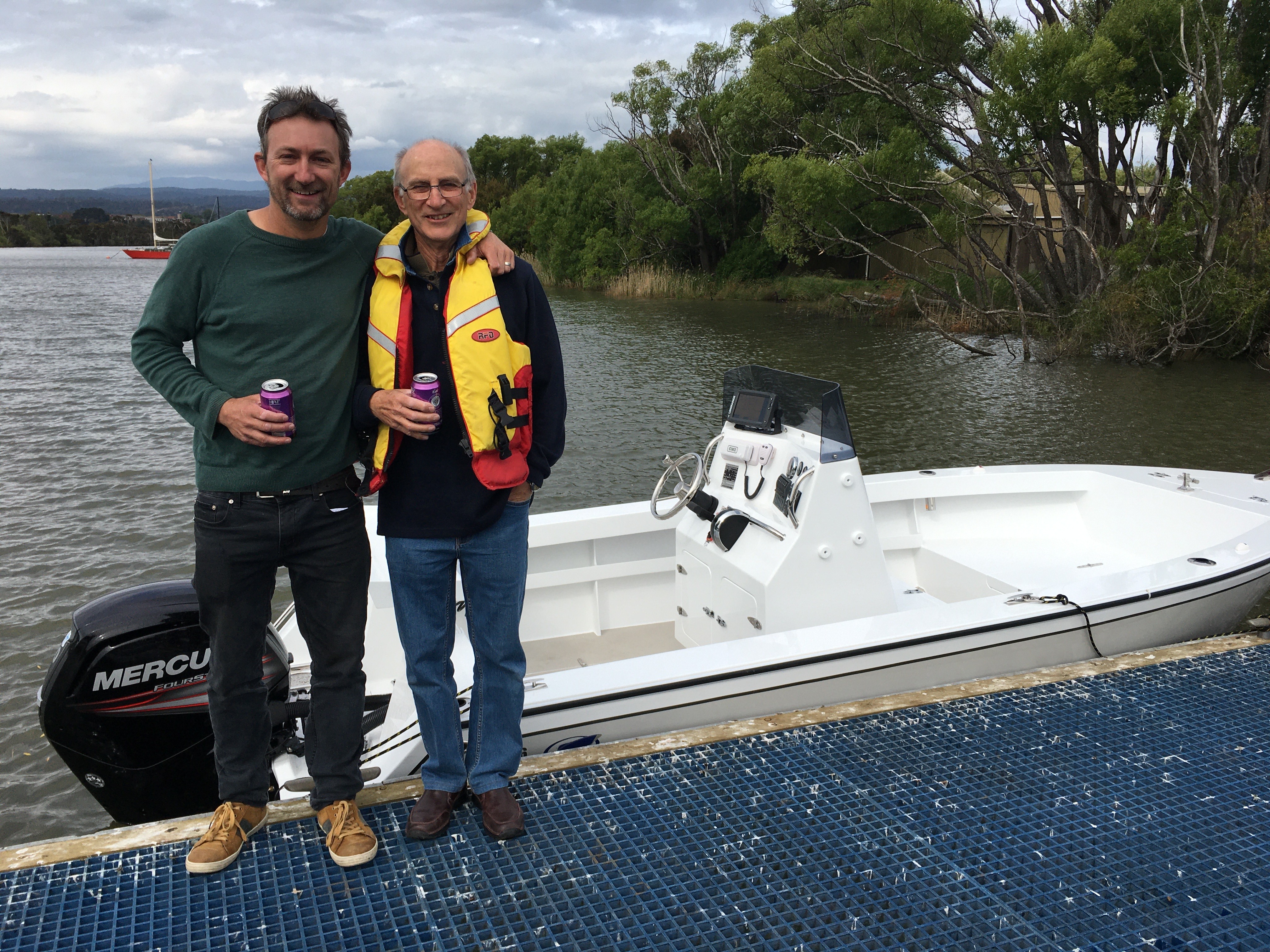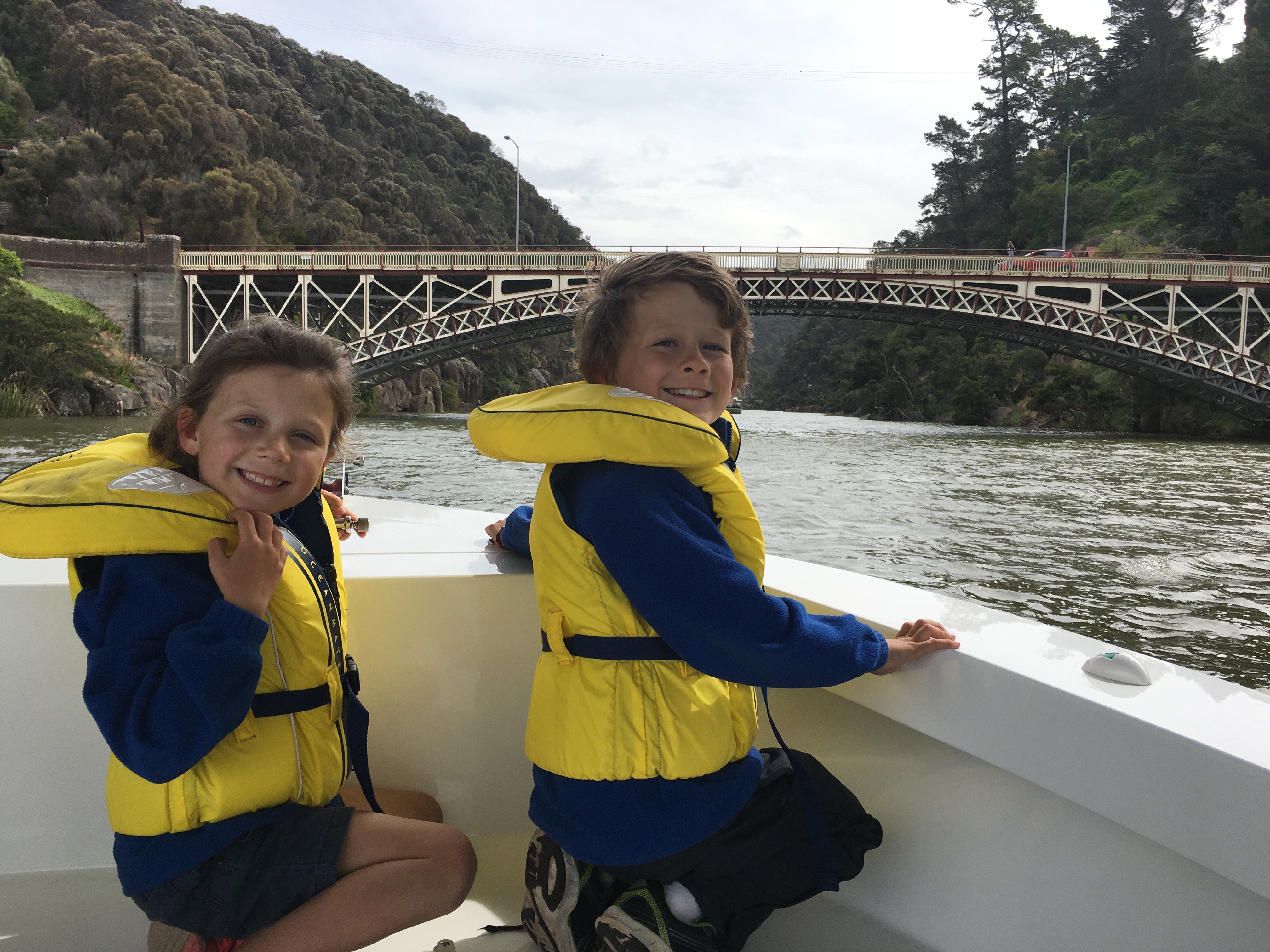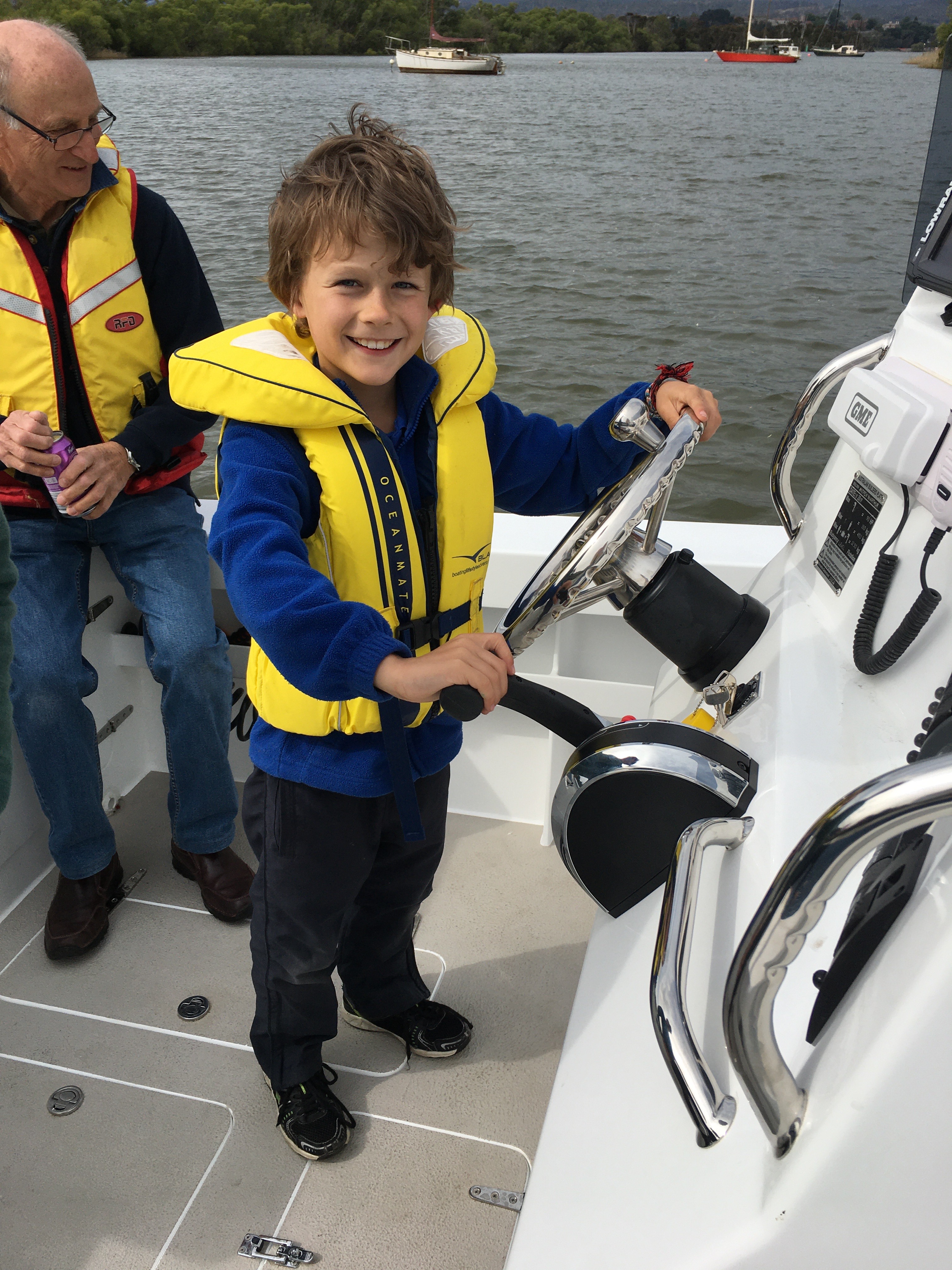 The BMD Newspaper delivered to your Inbox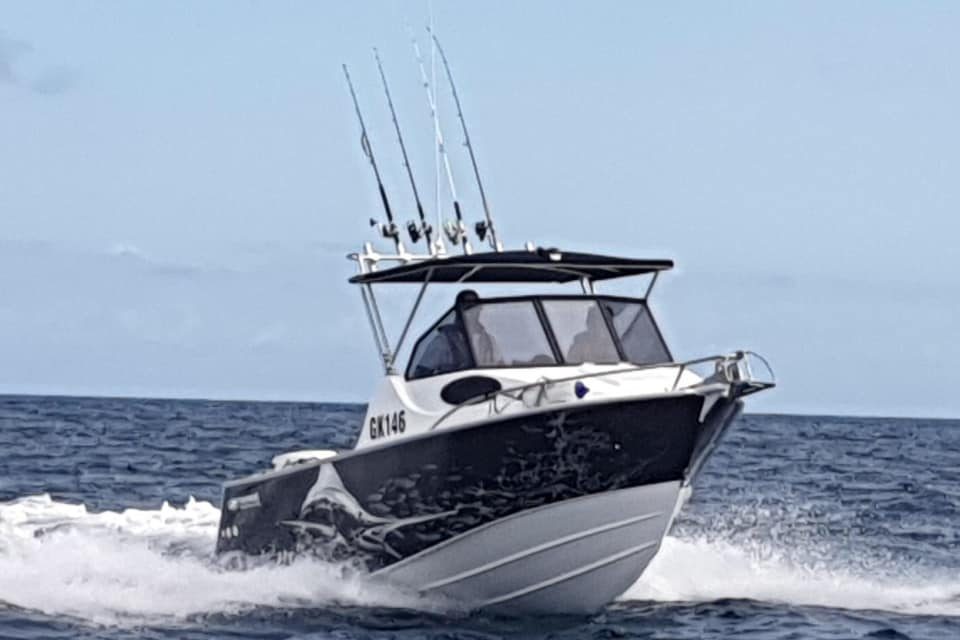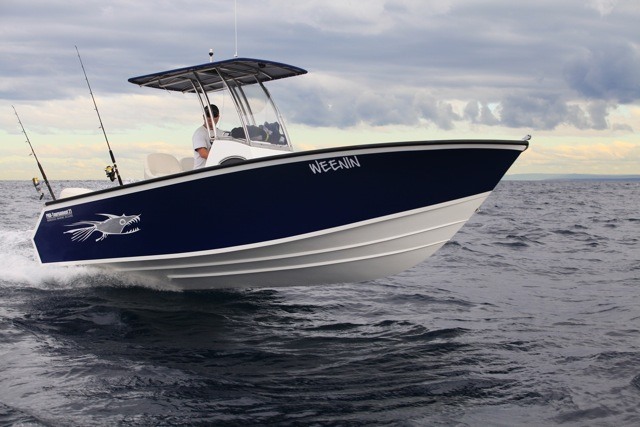 Bowdidge Marine Designs
Far North Queensland
Australia.
email: enquiries@bowdidgemarinedesigns.com