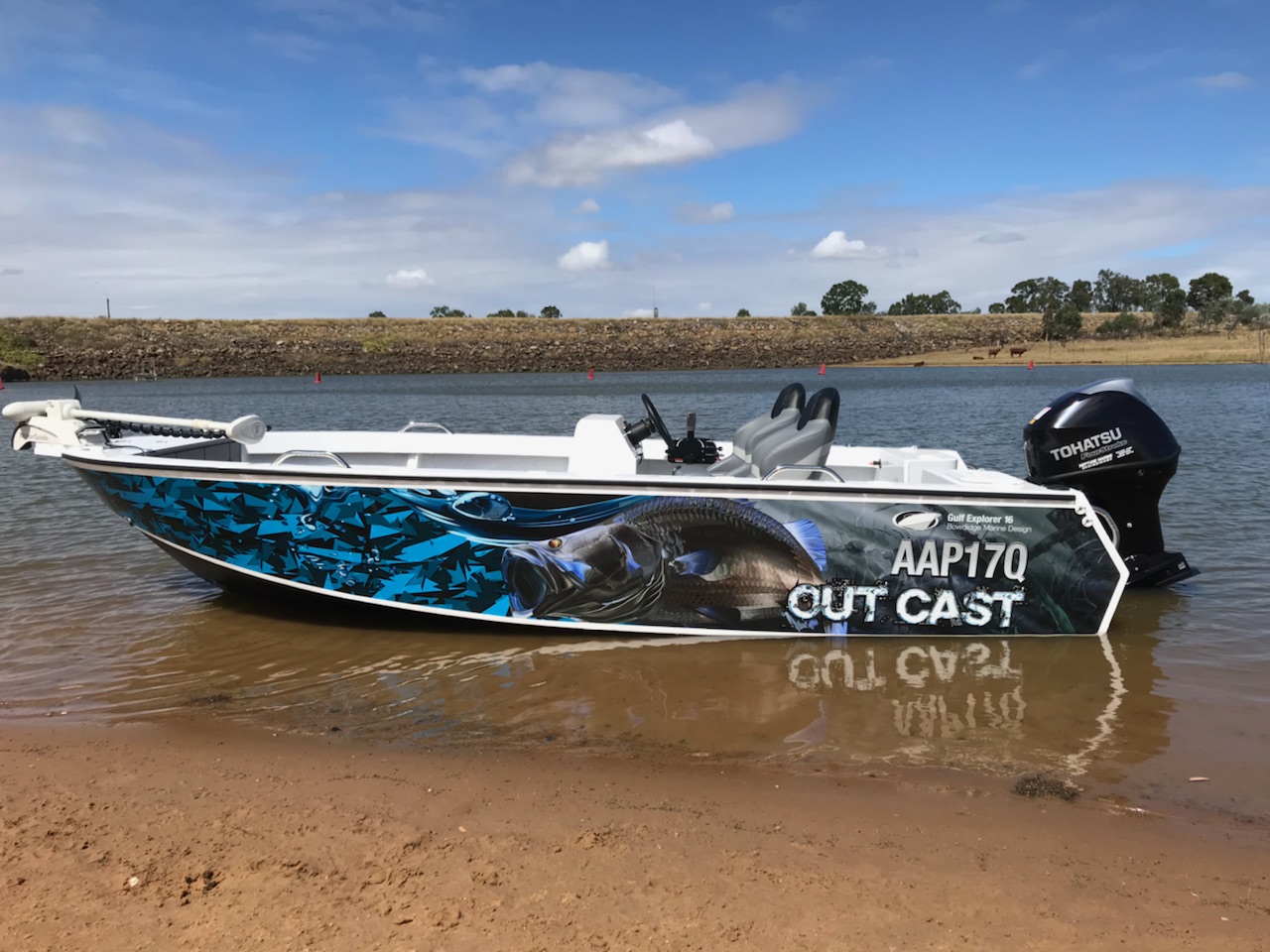 Latest Launching – Cameron's Gulf Explorer 16
It was great to see
Cameron from North Qld (Australia)

launching his new

Gulf Explorer 16

.
What an awesome job he did building her !
He writes:
Soft launch completed. One up 50 Litres of fuel and no gear she goes 30 knot flat out and on the plane almost instantly.
I was impressed given the size of the boat and small 50 hp motor.
Two up same fuel and normal gear running weight and things slow down a bit to about 26-27 knots but reving a bit high for comfortable cruising.
Going up a pitch as the motor has way enough torque down low to plane quick.
Seriously underrated motor.
Anyway...thanks for the comments guys.
Wrap finalised and going on Thursday week then the boat will be officially splashed!!!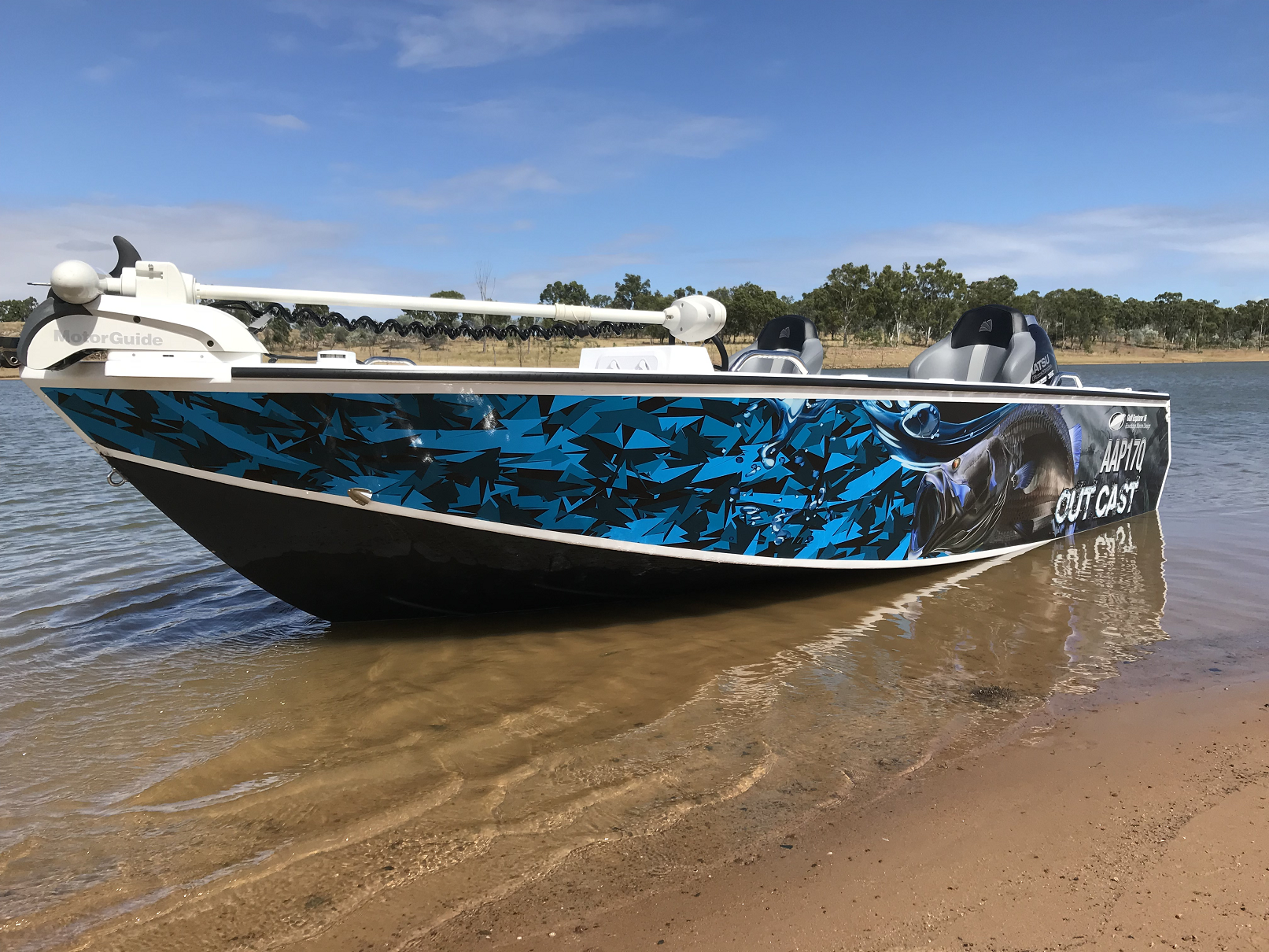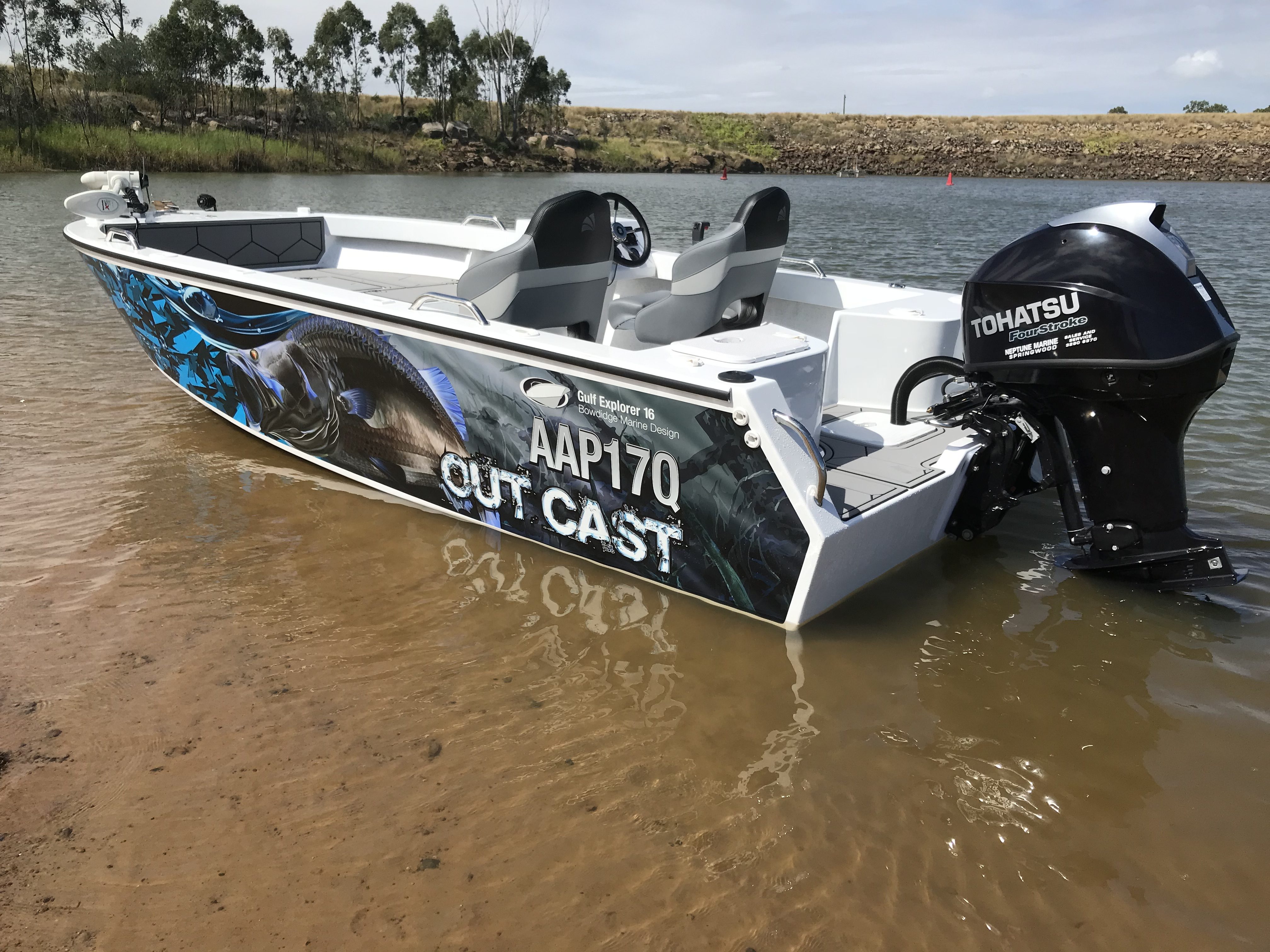 "Such a beautiful afternoon, I couldn't help but go for a run and put a few fish in the boat."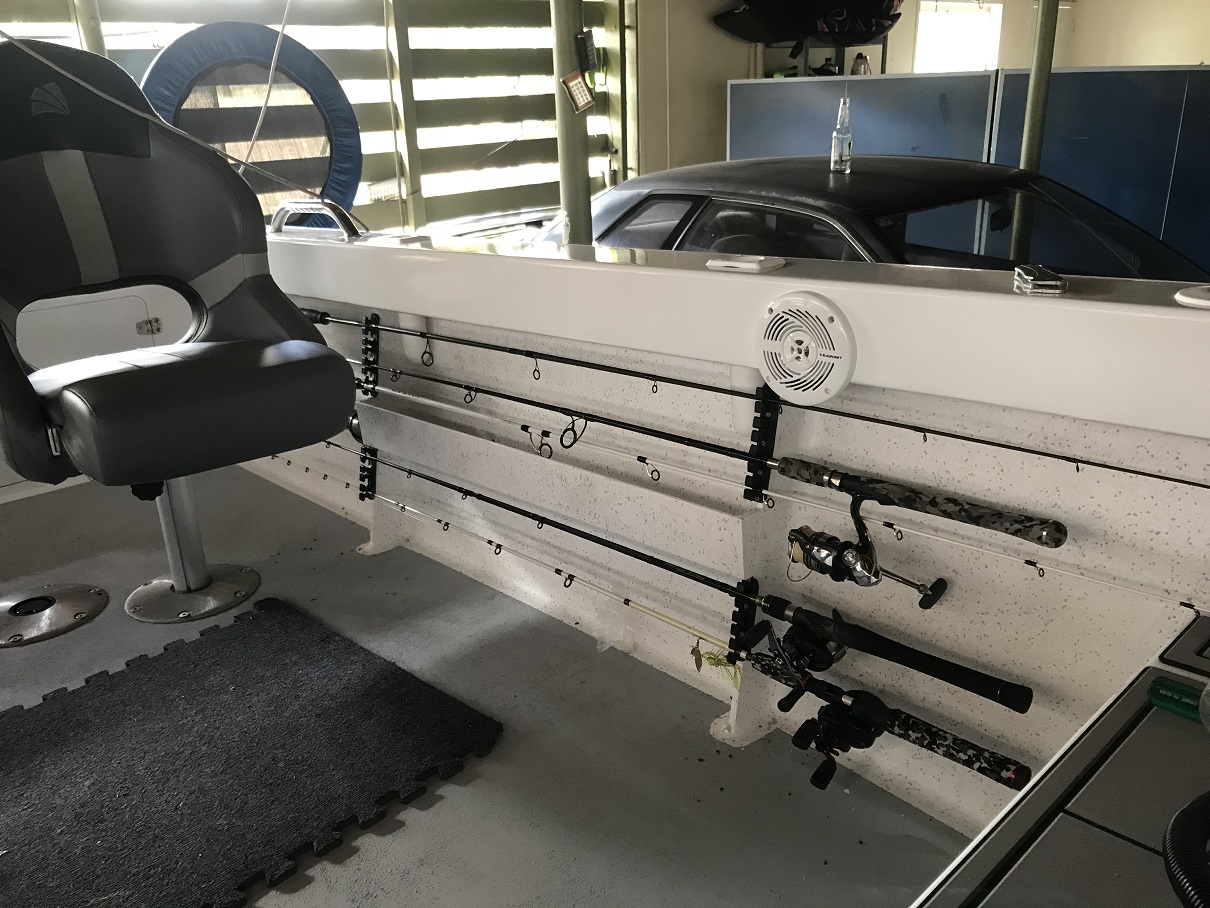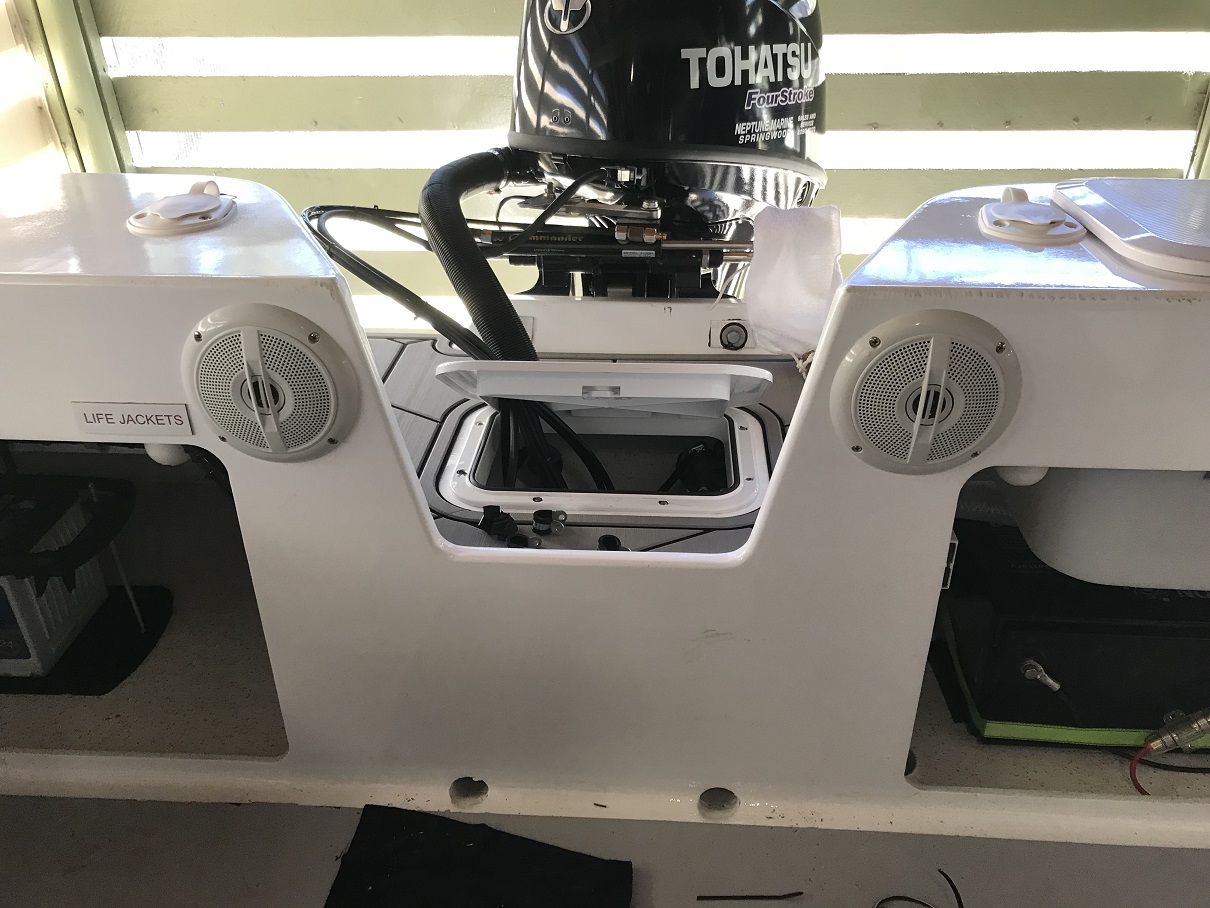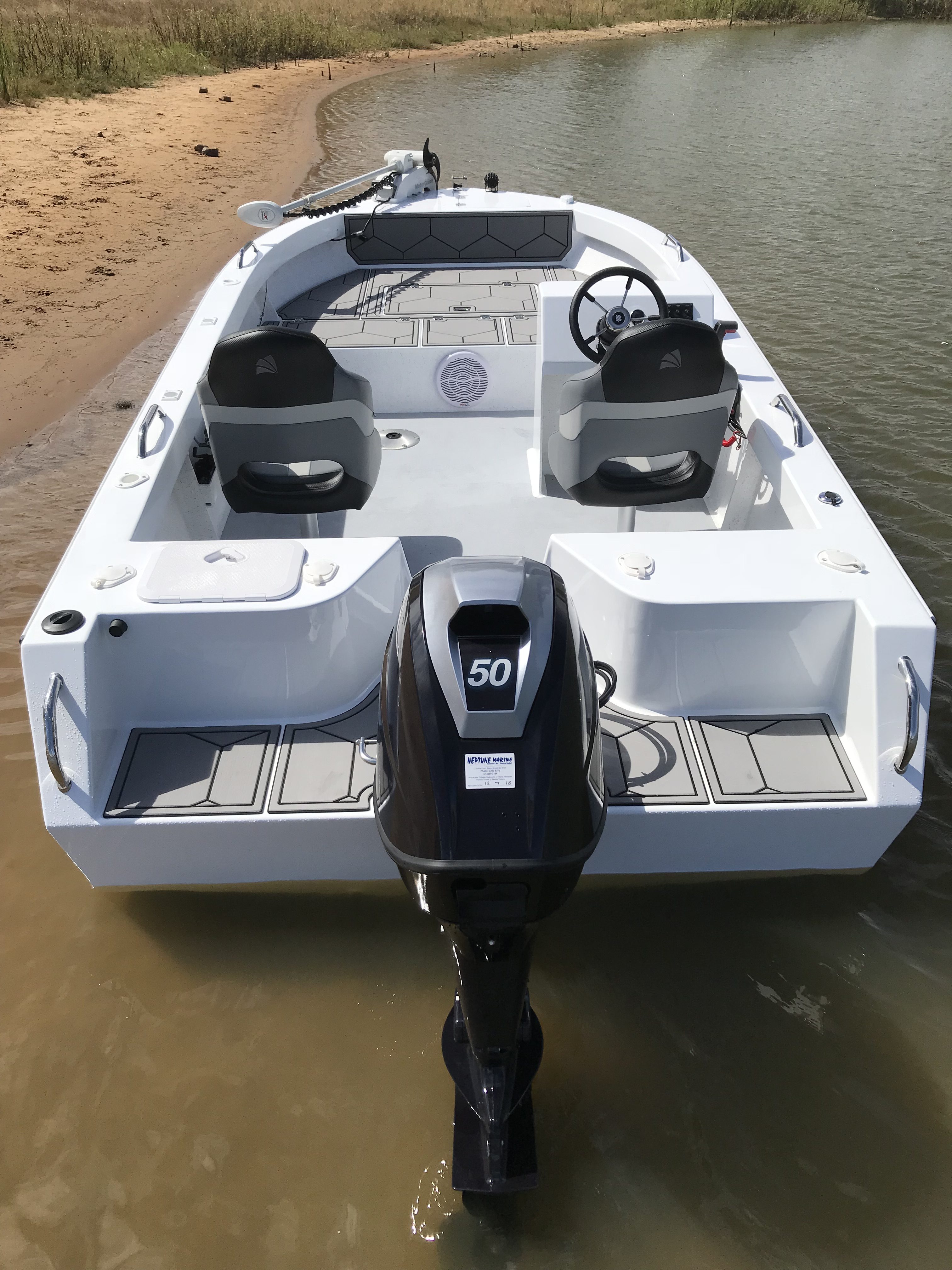 Still playing with props at the moment. Whatever prop I put on though, the motor launches out of the hole.
The motor is still tight, so final performance may slightly improve.
-one person no extra gear +50L fuel
14" alloy prop
Top speed - 56kph/30knots @ 6200rpm
Cruise - 34kph/17.8knots @ 4300rpm
-one person, trolling motor + lithium battery, couple of rods/tackle bags etc +40-50L fuel
15" alloy prop (Looks light a small amount of cup??)
Top speed - 55kph/29.6knots @ 5600rpm
Cruise - 41kph/22.1knots @ 4300 rpm
-Two adults, 1 small child, trolling motor, clothes/food etc for day +50L fuel
14" stainless solas prop with too much cup
Top speed - 50kph/27knots @ 5400rpm
Cruise - 42kph/22.6knots @ 4300rpm
Wrap finalised and going on Thursday week then the boat will be officially splashed!!!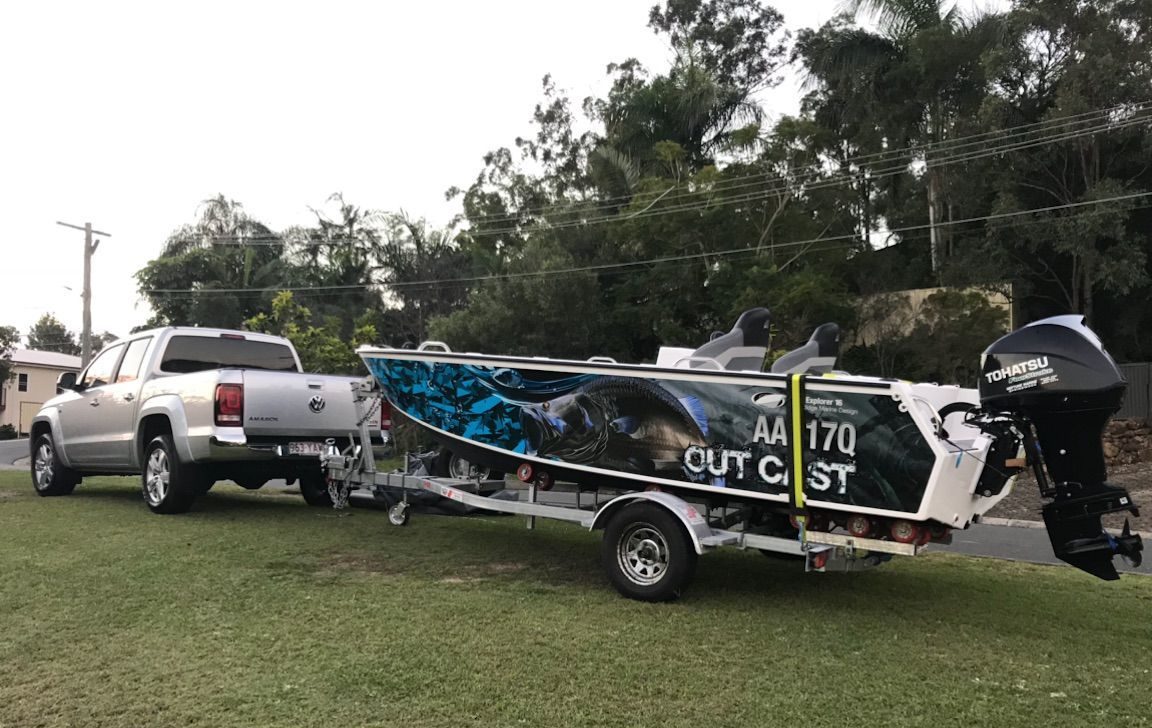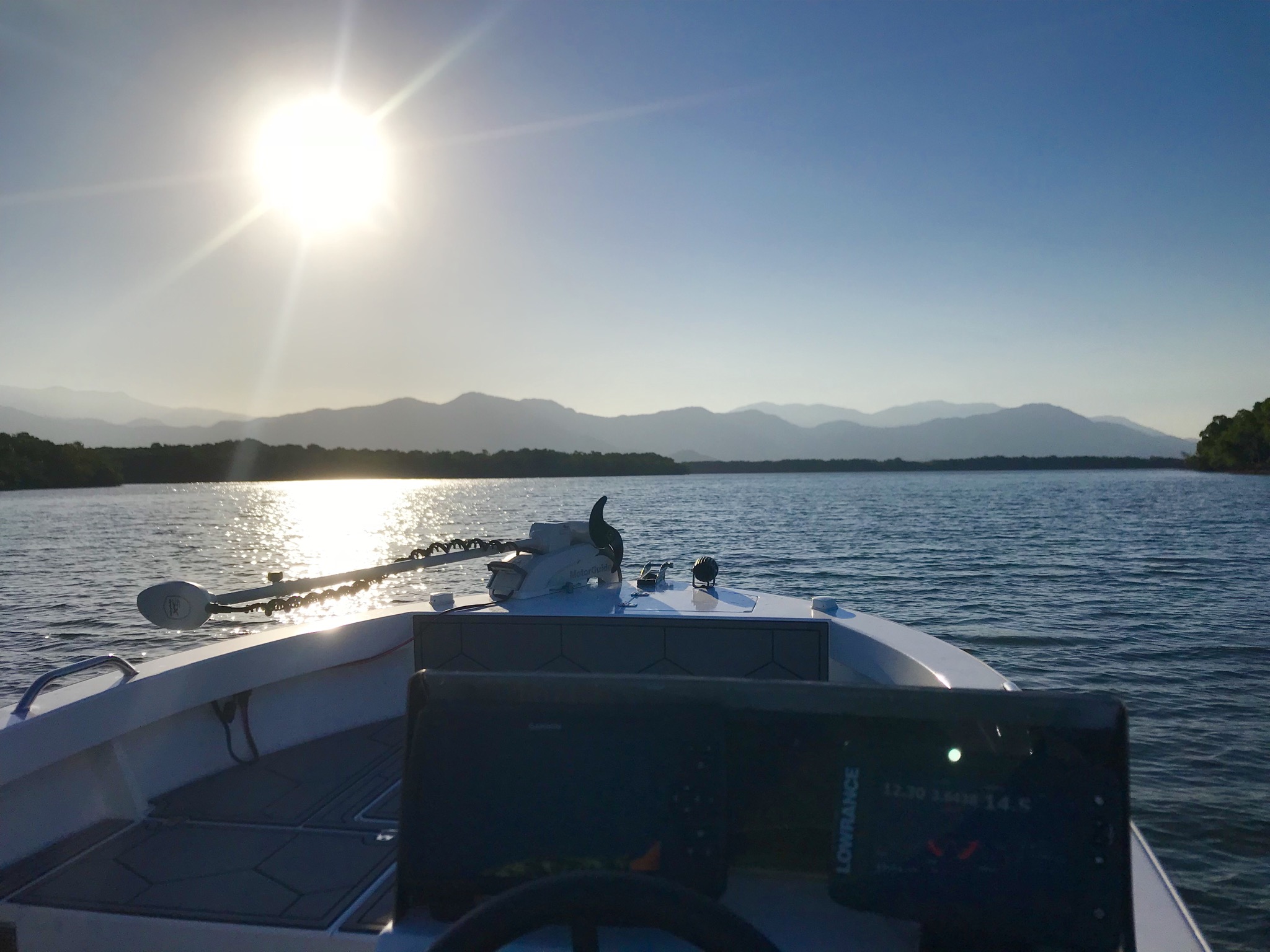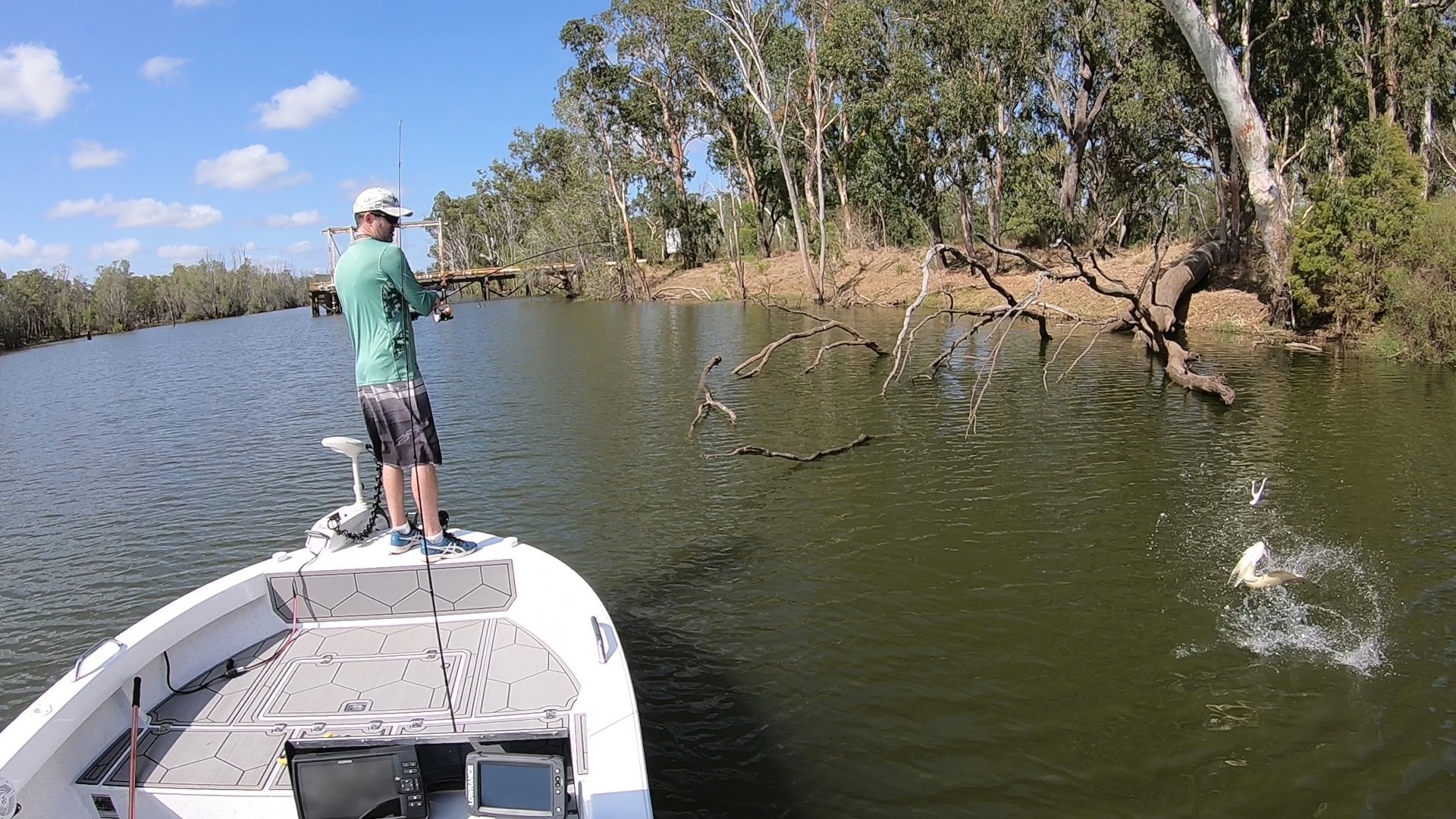 As with all our designs, the Gulf Explorer 16 is engineered to "class rules"
or commercial standards as a composite design.
In our case, we use ABS or the
American Bureau of Shipping

scantlings.
The safety standard we use is either the

USCG standard or the ABYC standard

for
safety requirements for compliance

What a top job mate !!!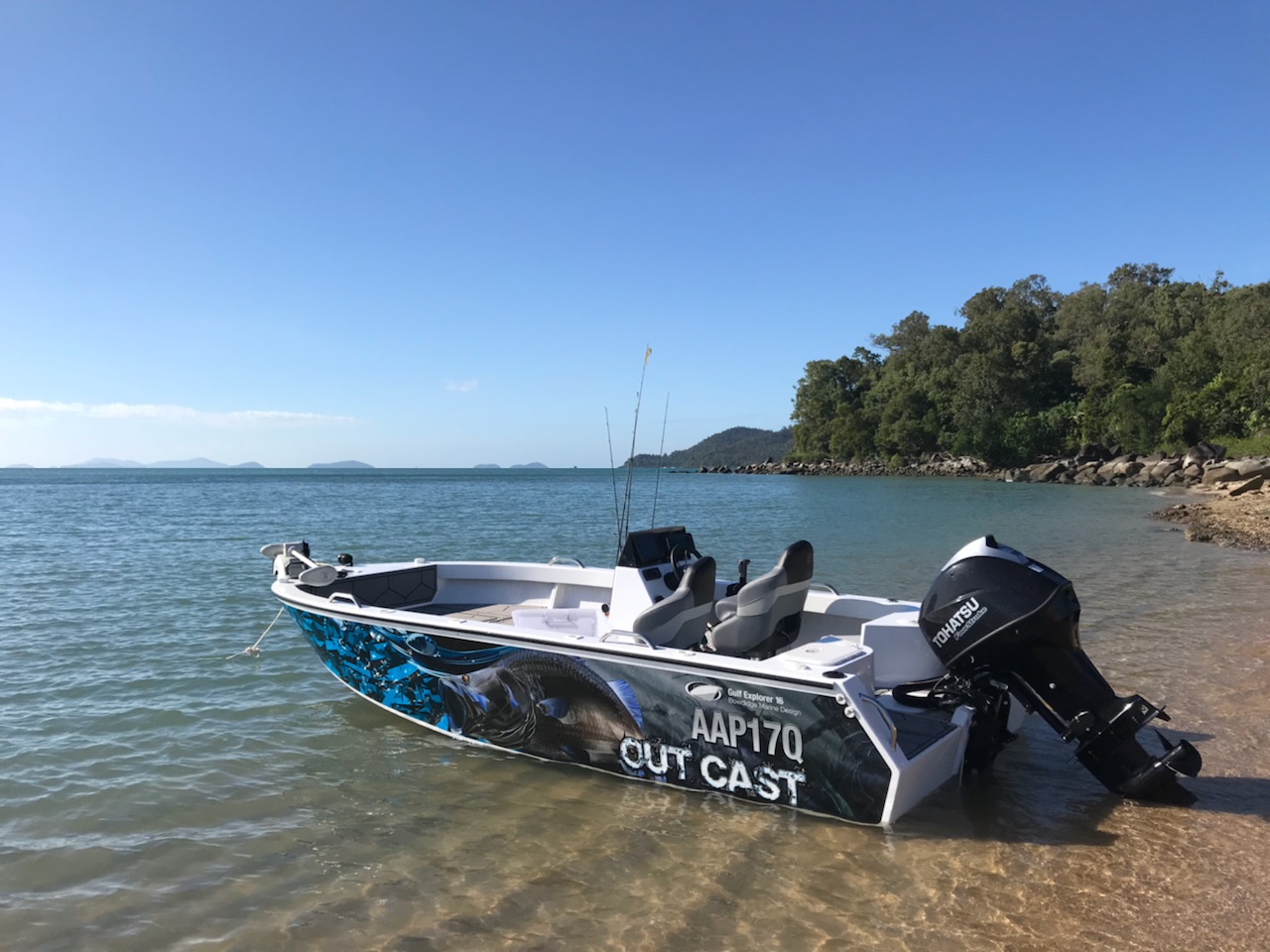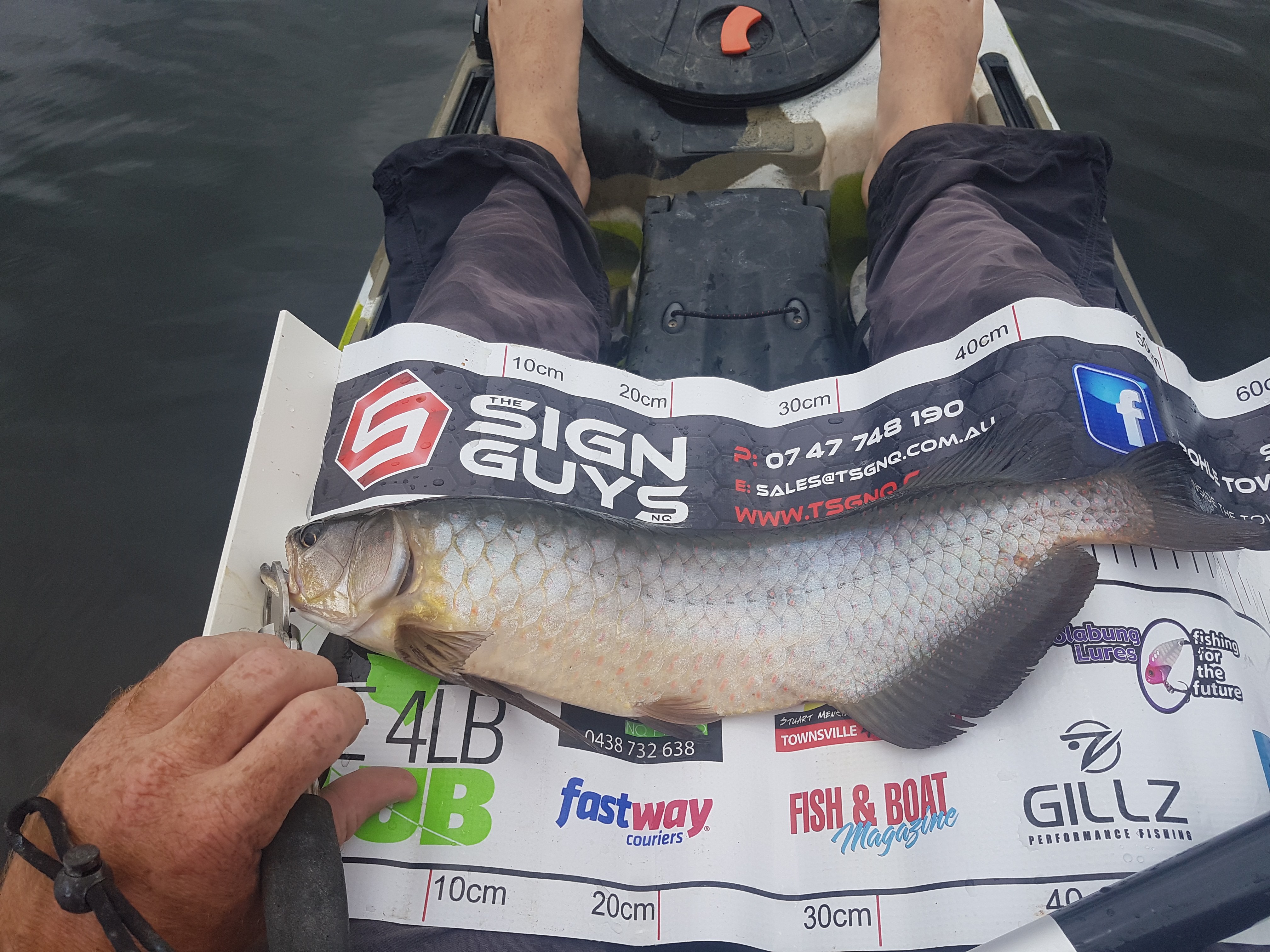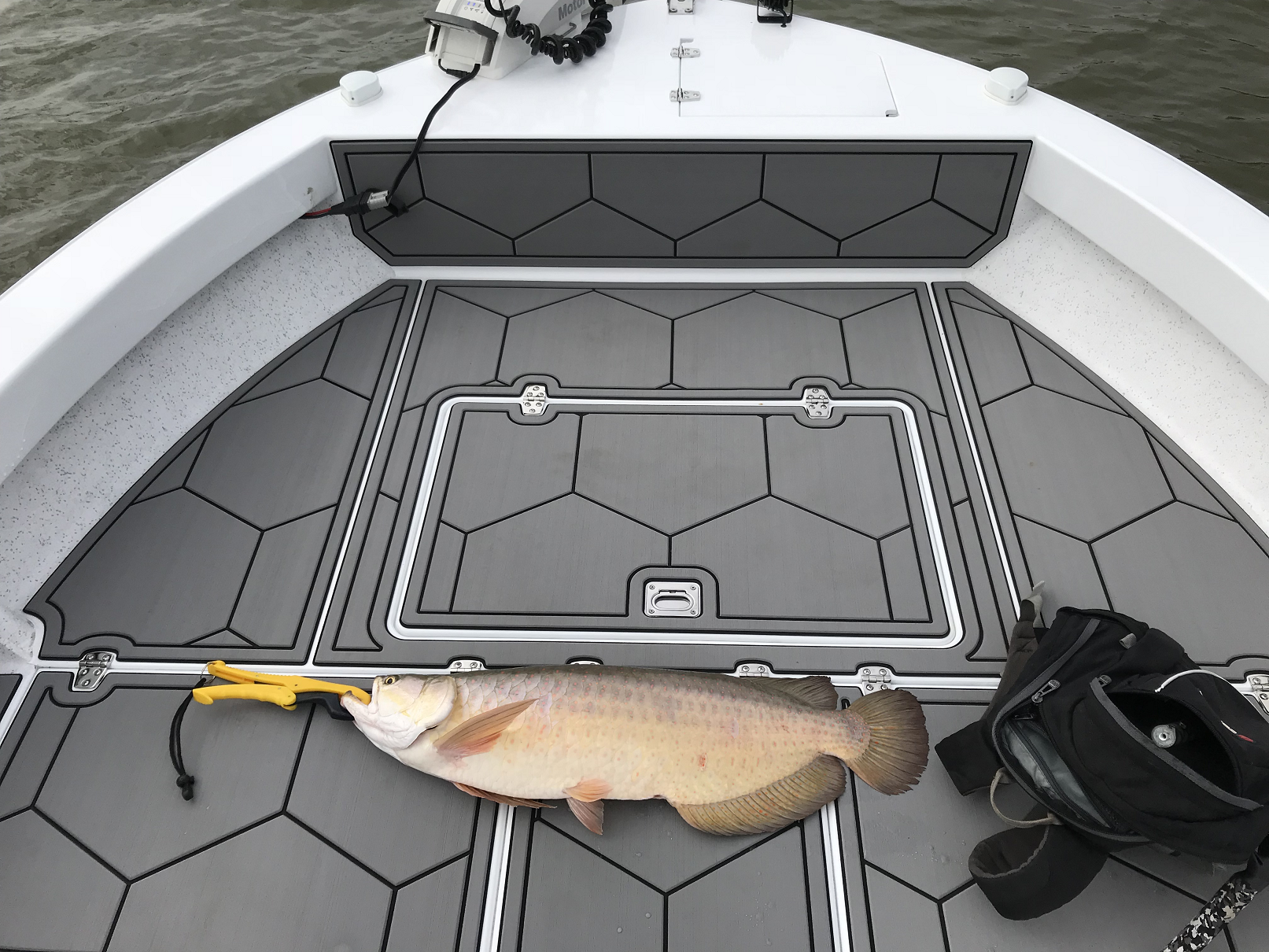 If you want to see more of this design and something that you too can build,


Please click the button below.

Its that easy