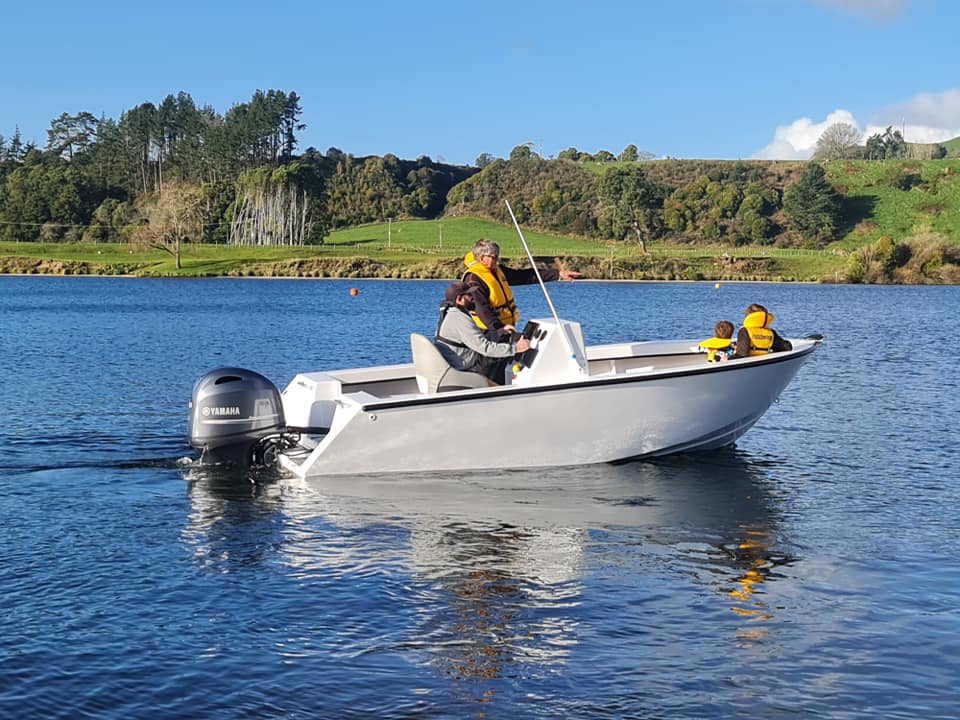 Latest Launching – Josh's Sea Strike 16 (NZ)
Hi all,
Motors fitted and water tested, ended up with the 90 hp. It may look a bit low in the back , but I had  forgotten to connect one of the deck drain hoses (whoops) so had a bit of extra ballast. However a positive is that the boat performed better than I expected (with all that extra "water" weight) and will only be better next time I take it out and... reconnect the drain hoses (LOL).
 The Yamaha dealer seemed very happy with the prop efficiency and I can imagine even more when i don't have a boat with the deck hatches full of water. Still have a bit of work to go with grab rails, rod holders, bimini, bow rail and the floor to go ... oh... and also the name and some graphics. Will be getting some more pictures soon.
Congrats on the splash Josh. Your Sea Strike 16 looks great mate !!
Yes, with all that water sloshing around , it will make for a stern heavy boat. (Whooops). Positive point though.. at least you've flooded the boat and know she doesn't sink, floats level and passes compliance (LOL). Get that water out and then see what happens.... ZOOM
Looking forward to seeing and hearing more in the future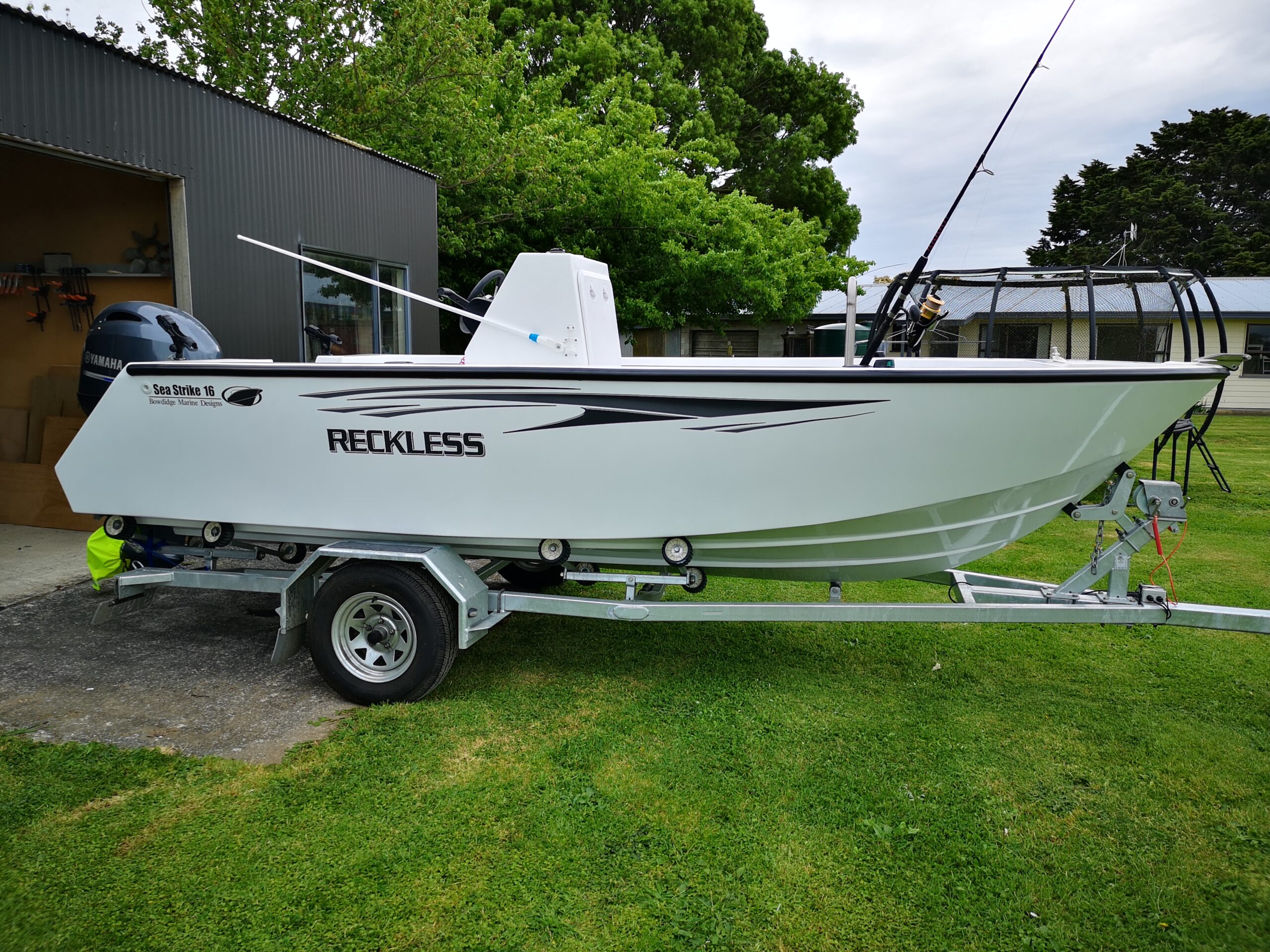 The BMD Newspaper delivered to your Inbox