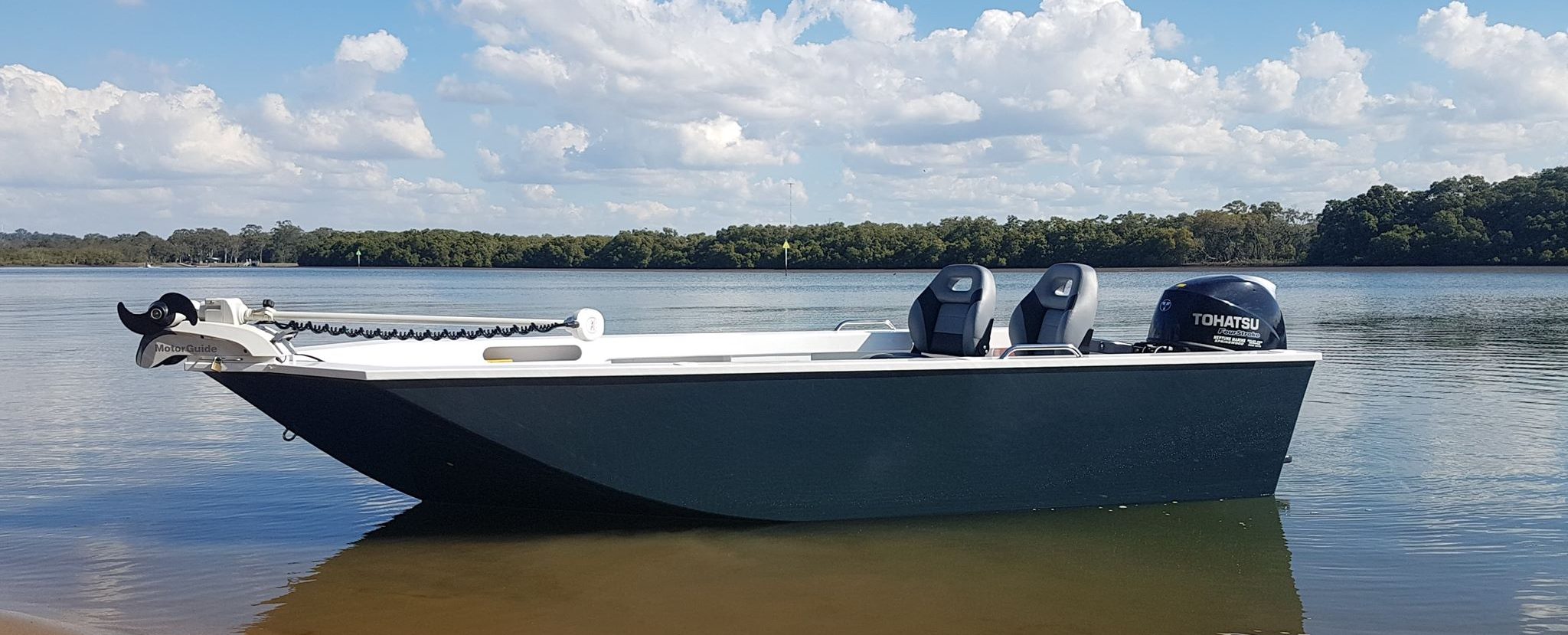 Latest Launching – Michael's Tropic 14
Its great to see yet another launching, this time from
Michael

from the Gold Coast (QLD)


and his

Tropic 14

getting a quick splash.

He's got a few more small things to go on (all the toys etc), but .. went for a quick blat and he reckons it flies.

Anyway, here's his boat. Very nice
He writes:

I wont go as far as saying she is officially splashed, but I did take the tropic down and dunk her in the water to see how she sat.

It was both the most exciting and terrifying thing I have done for many many years haha. I snuck down to the boat ramp after
registering it and launched it solo in secrecy, partly because I couldnt promise anyone it would actually float and partly because
I wasnt sure if it would be sitting perfectly level with the weight distribution.

It was such a relief and a great feeling to see it on the water and give it a quick blat. the 40hp 4 stroke shot her up on to the plane
and no porpoising. I pulled up to a quiet beach and took a few photos, as i sat there and looked at it, I was just full or pride and
happiness, I see myself and my boys having so many good adventures in this little boat and I just cannot wait to start already.
I cant thank Mark enough for all the support along the way to make this dream a reality.

Still have quite few little things to fit still, all the electronics, the seadek foam flooring on the casting decks and other things.
We look forward to hearing more from Michael in the coming months, as he takes his family and
their Tropic 14 up to Cape York on a 4x4 fishing adventure holiday, chasing Barramundi, Threadies and more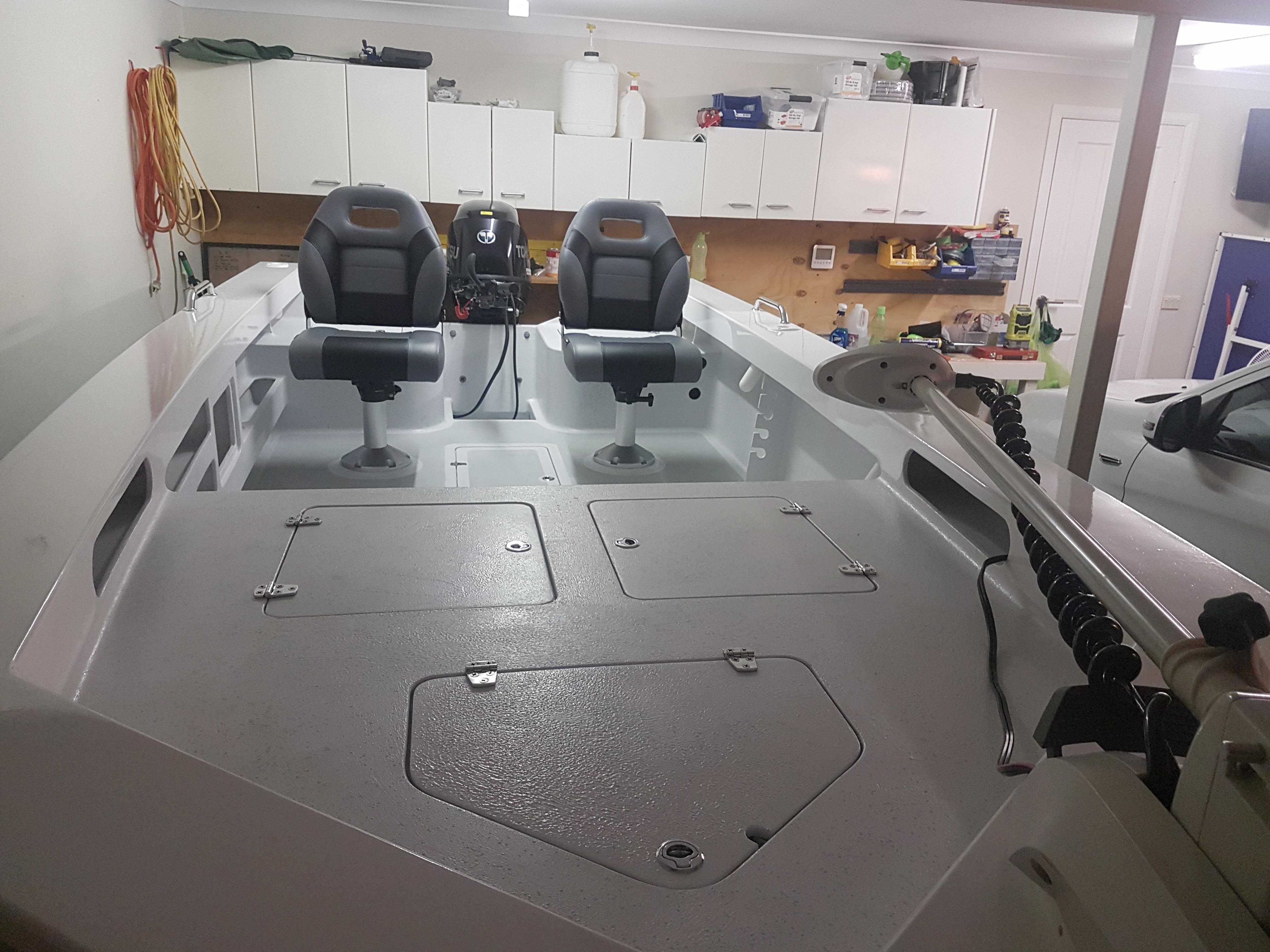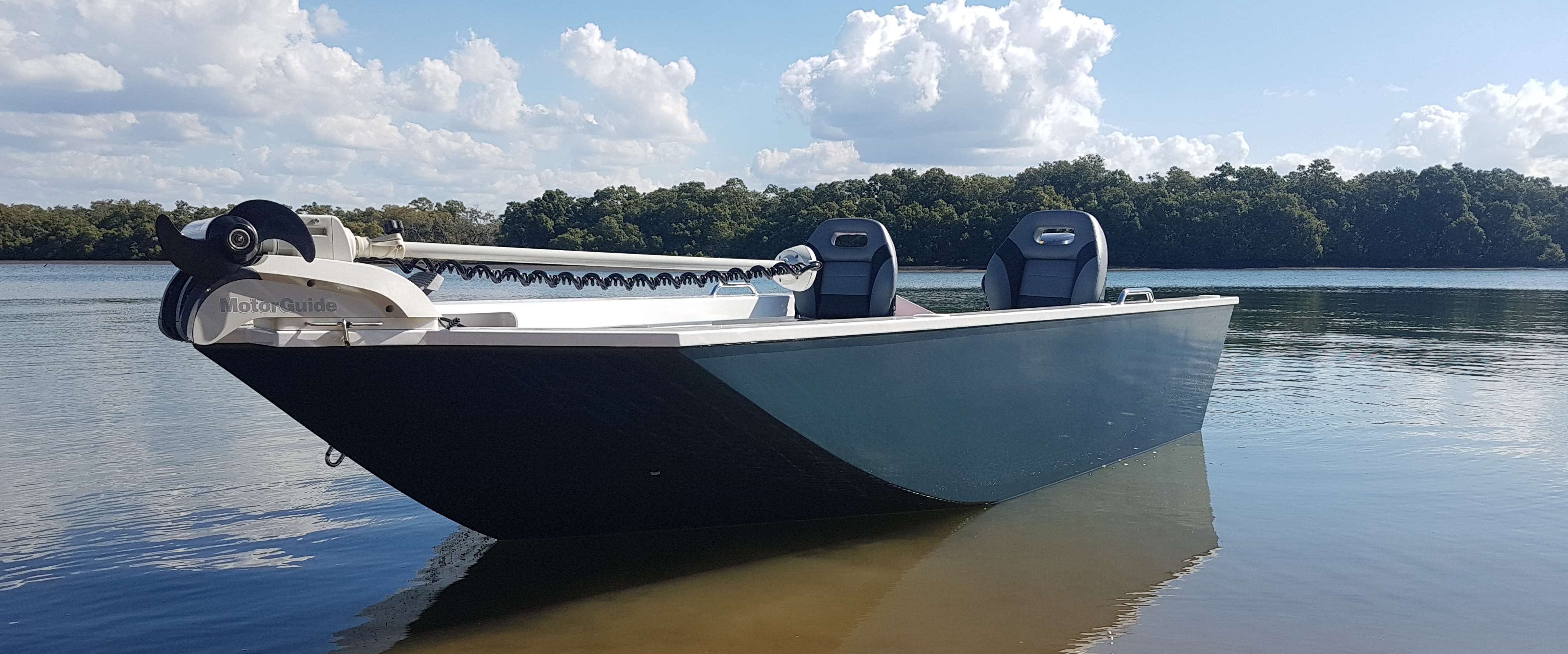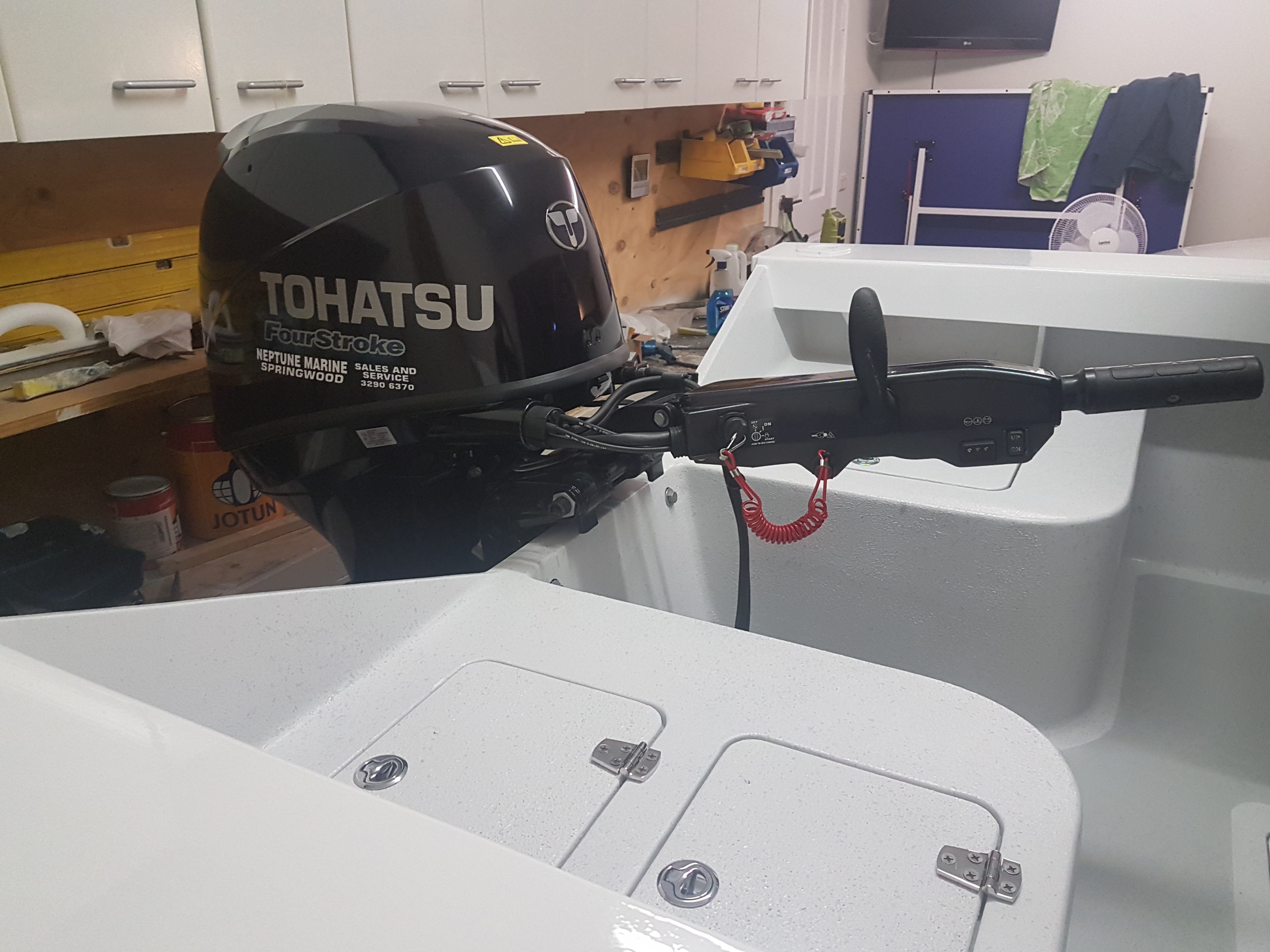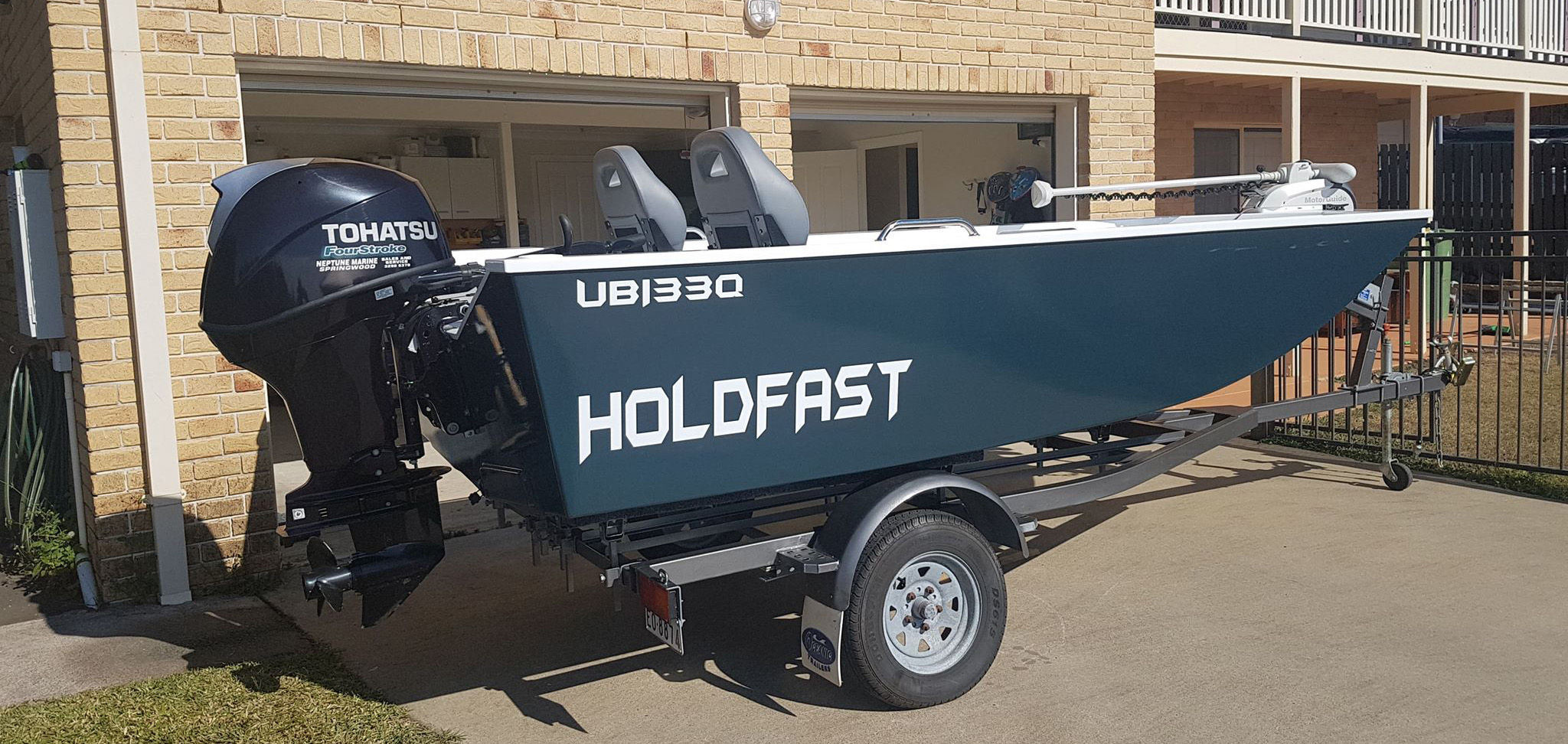 As with all our designs, the Tropic 14 is engineered to "class rules" or commercial standards as a composite design.
In our case, we use ABS or the
American Bureau of Shipping

scantlings.
The safety standard we use is either the

USCG standard or the ABYC standard

for safety requirements for compliance
What a top job he did !!!
If you want to see more of this design and something that you too can build,


Please click the button below.

Its that easy