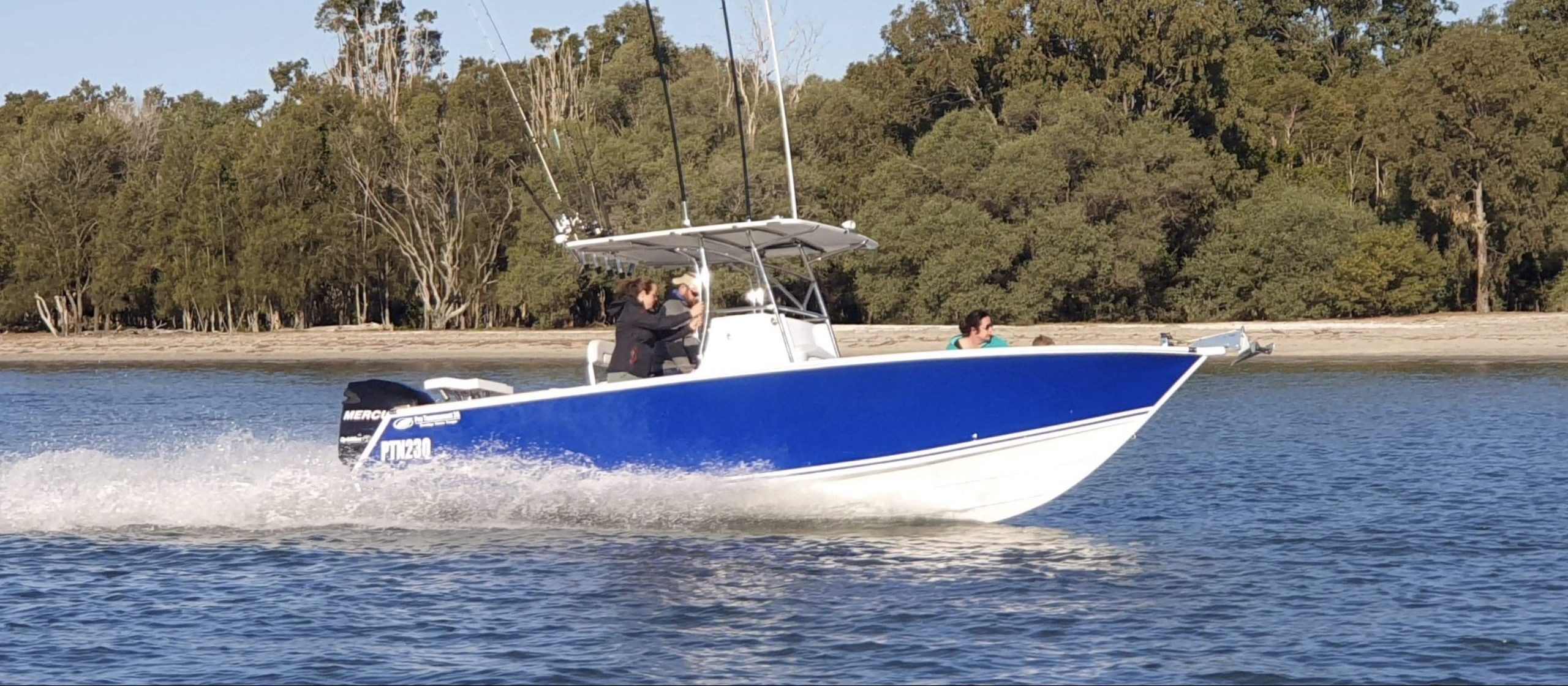 Latest Launching – Nathan's Pro Tournament 23
Its great to see another launching recently, this time from Nathan from the Gold Coast - Qld and his Pro Tournament 23.
He writes:
Well it's splashed, went like a dream and what a ride. Feels so steady under way. Big moment to finally get it on the water I had so much going on I forgot to do half the stuff I wanted to.
Currently topping out at 40 kts doing 5000 rpm. It's a little low and having a good chat with Mark on sorting it out. Going to lift it up one hole as the cab plate is still underwater at 25 kts. Will see what happens and maybe lift it again or look at a different prop. At a easy 25 kt cruise it's only doing 3400 rpm and burning 27 litres so pretty happy with that.
Didn't mean to but got it airborne off a wake at 36 kts, hardly tell it had happened it landed so softly, pretty much don't have to worry about crossing any wake as there is no pounding or slamming at all.
Few jobs left to go, but all in all very happy. Even ran into one of its smaller cousins at the ramp, guy didn't build it but raved about how good it was for it's size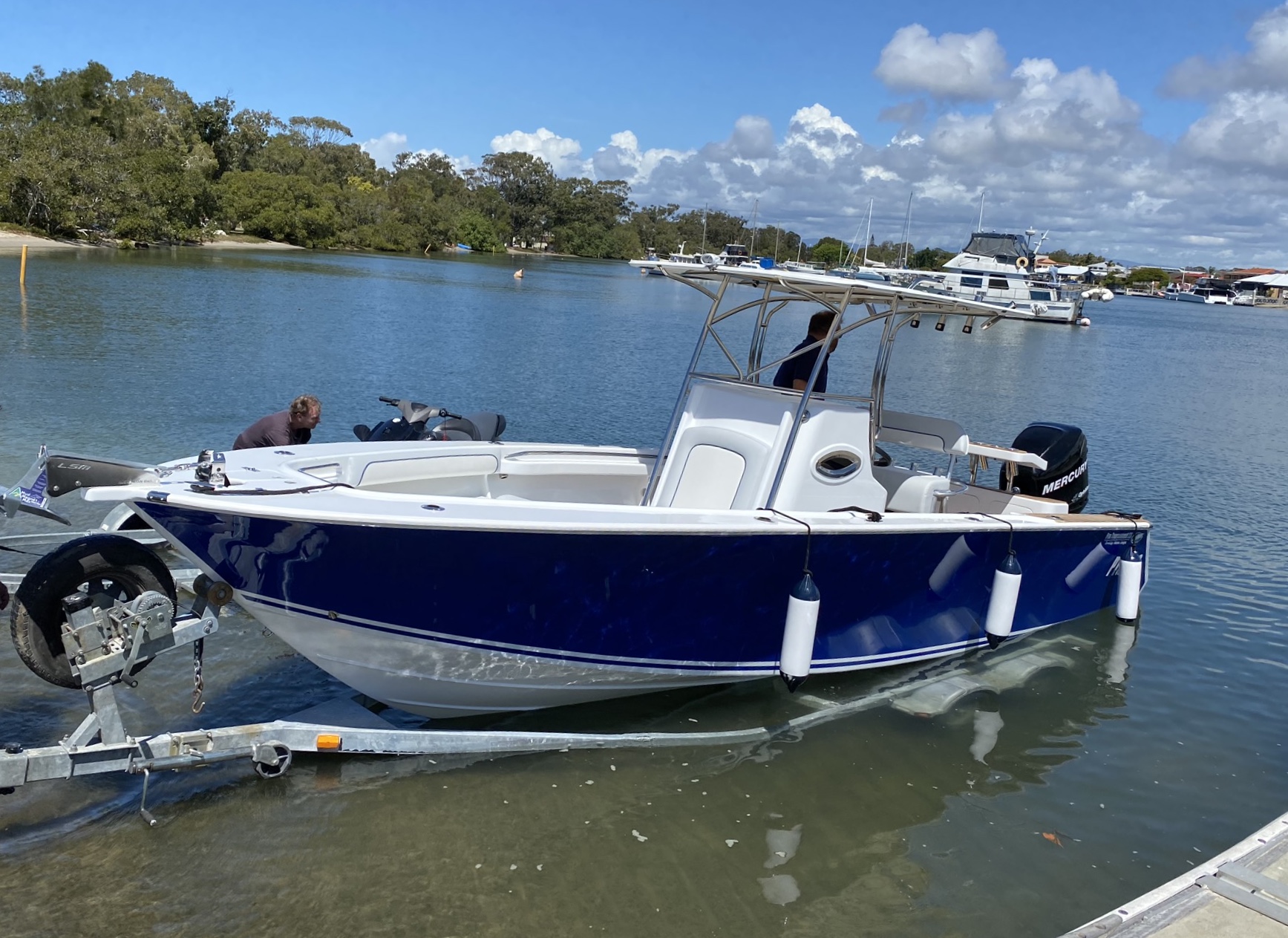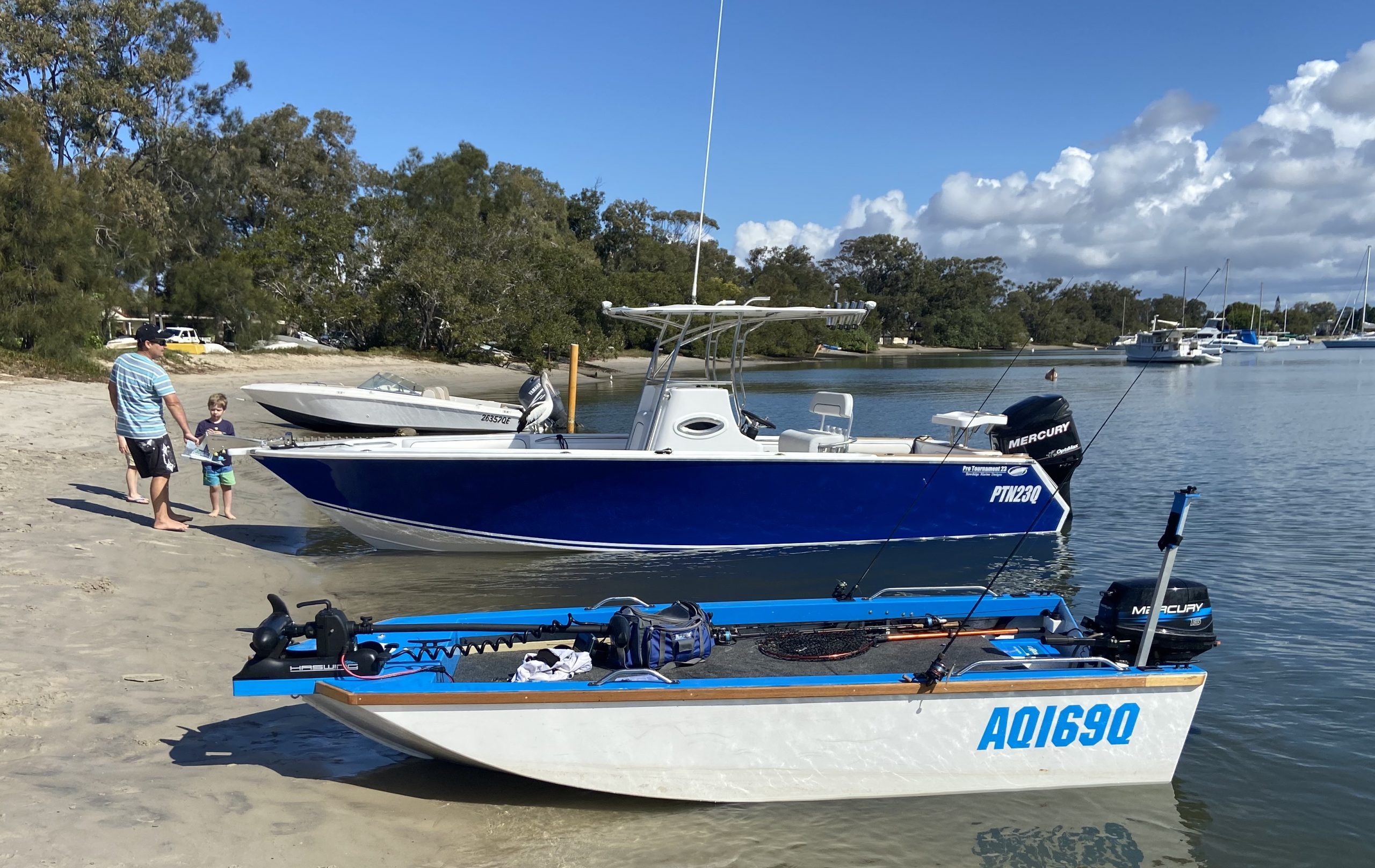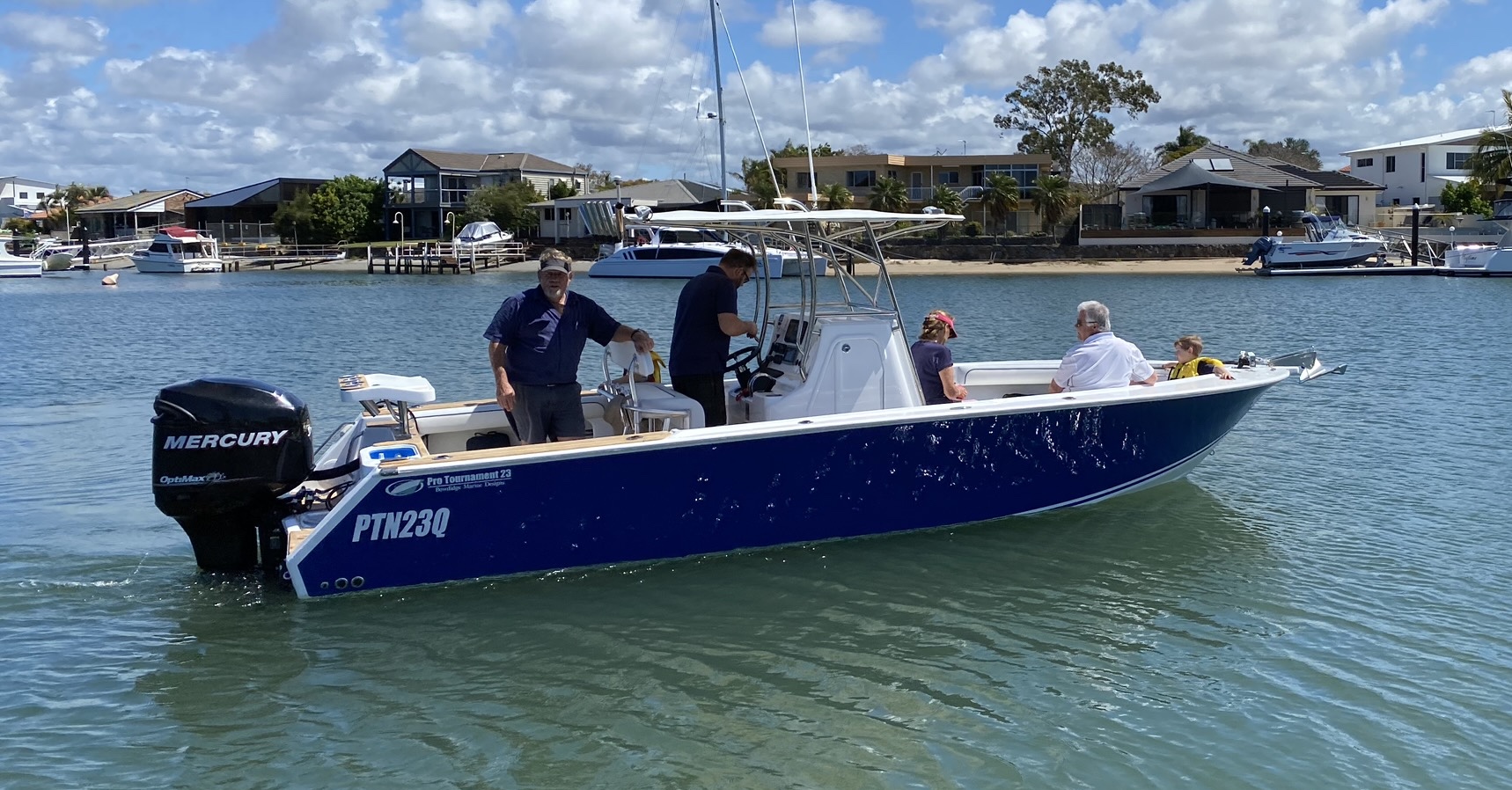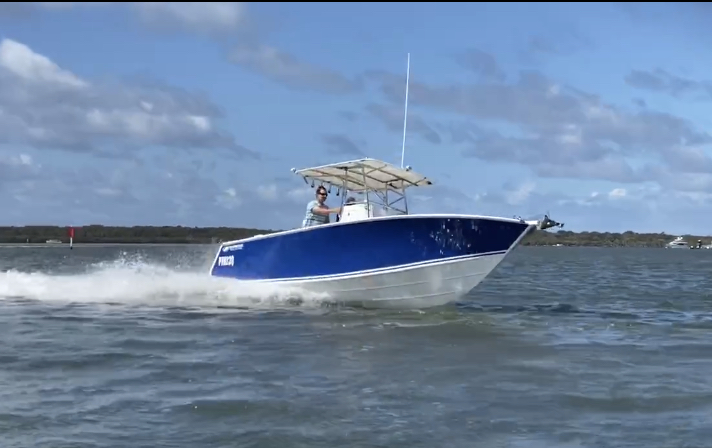 Well, I found out why it would only do 40 kts and 5000 rpm.
It was only running on four cylinders!!!
Two coils on the stbd bank, No.1 and No.5 are dead.
Have ordered two more and a spare plus a new throttle, all due tomorrow afternoon so hopefully I can get back on the water this weekend for a proper run, really want to see what this engine will do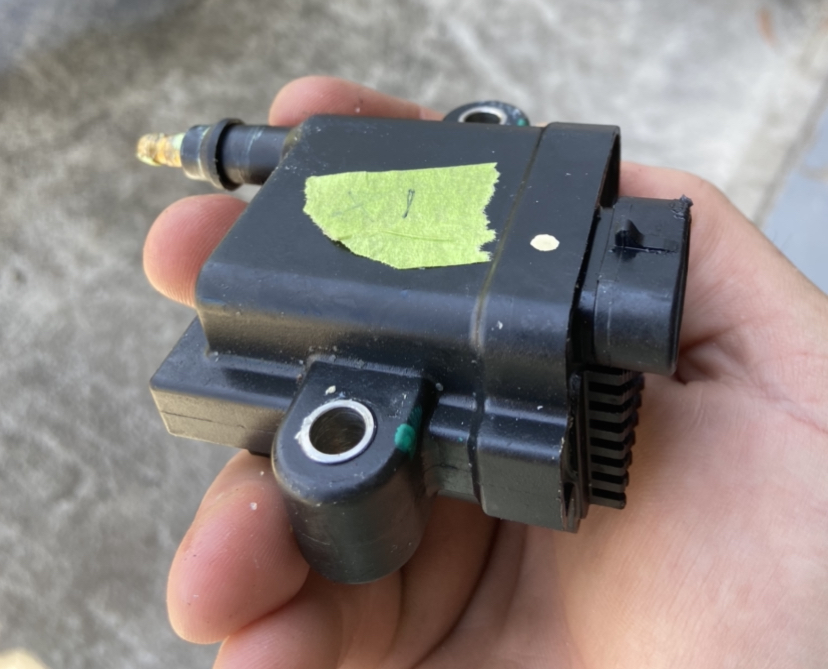 Test run this afternoon up to Jumpinpin Bar, two new coils and a new throttle made all the difference.
47 knots at 5710rpm (78lts a hr)
Launches out of the hole now, even planting the throttle at 25 knots will launch you backwards.
Cruises at 25 knots using 28 litres a hr, even a fast cruise of 35 knots is easy using about 40 litres a hr.
Such a smooth ride the kid fell asleep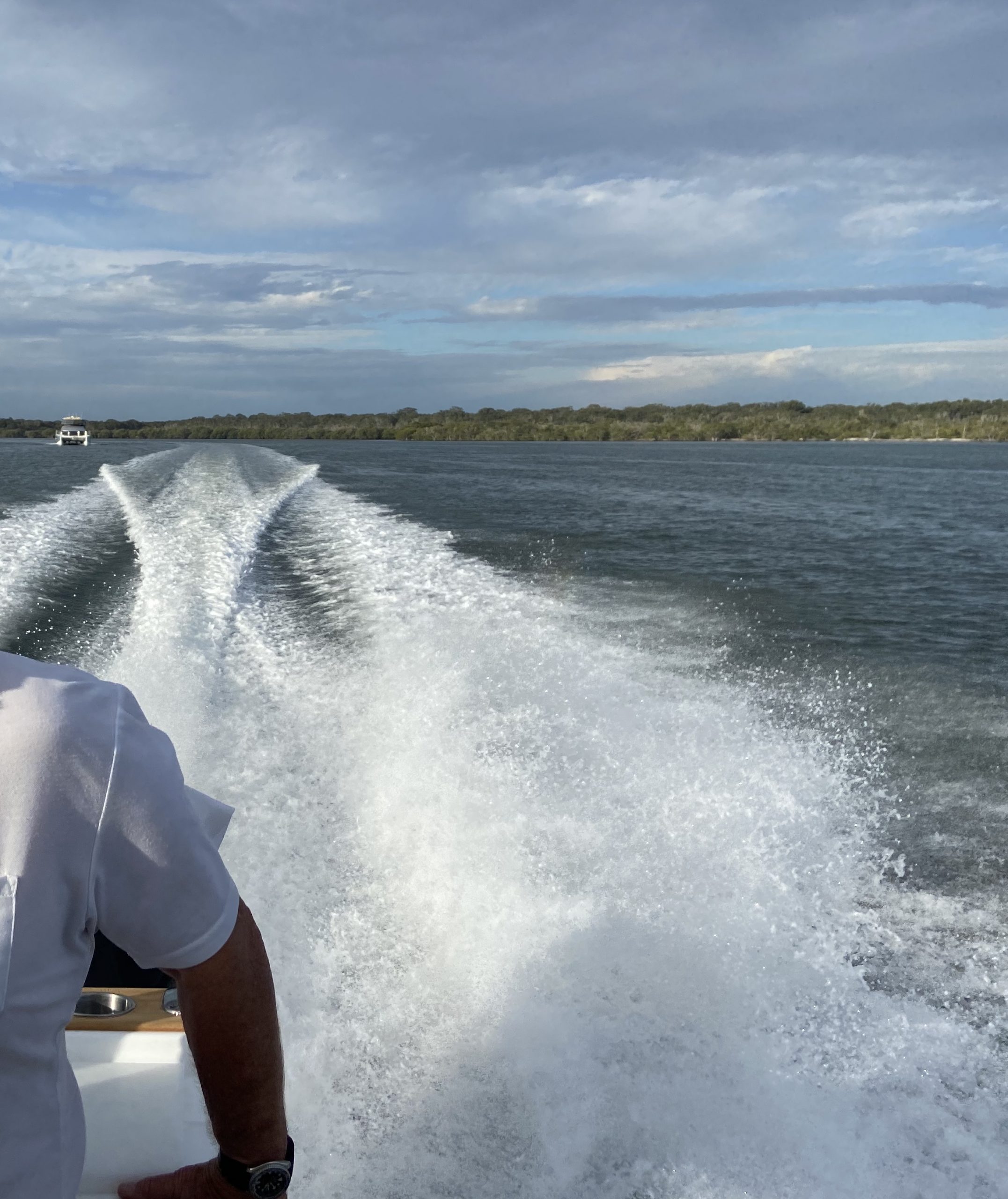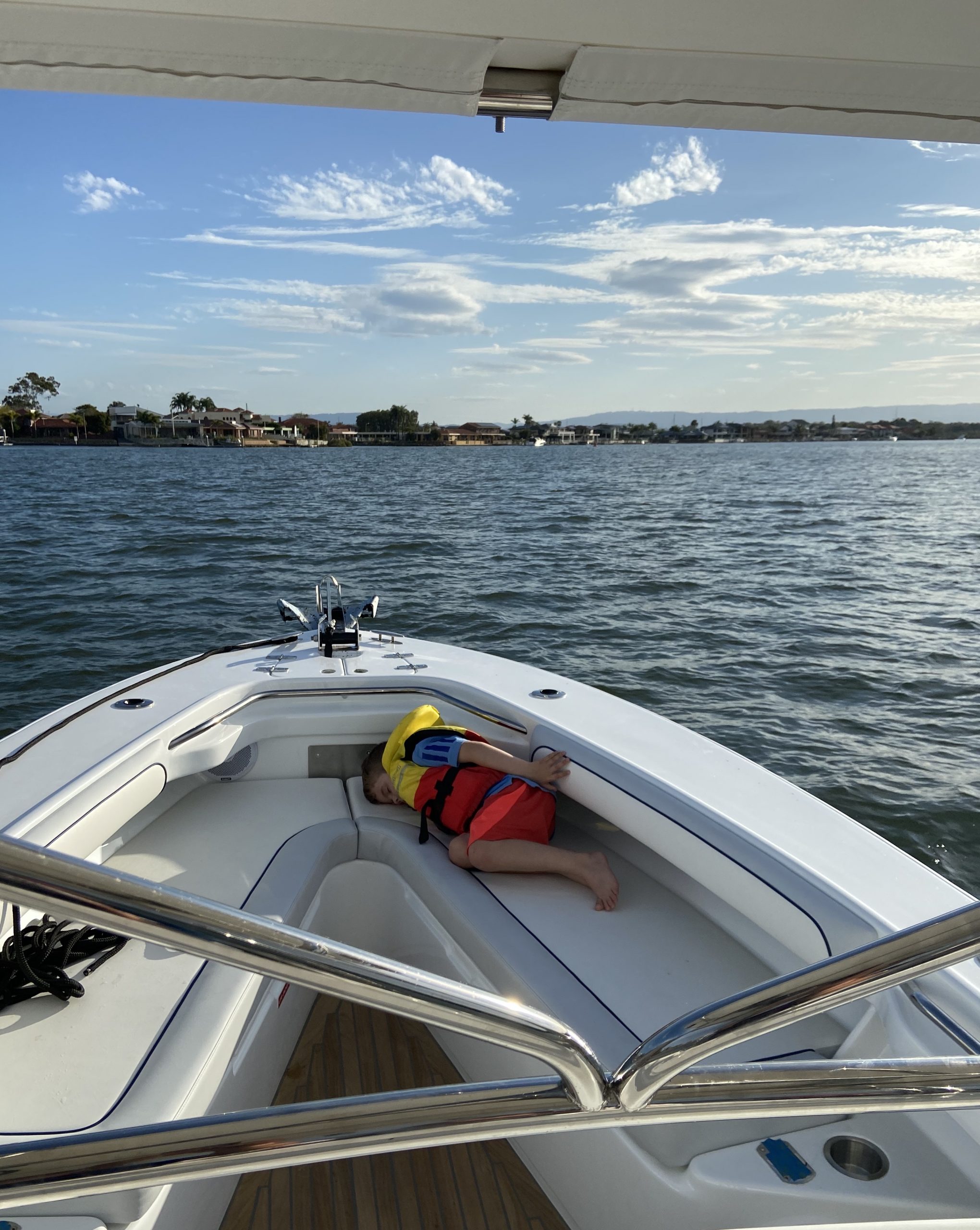 Another good run on the weekend, still no fish on board but starting to get some confidence in the boat and engine.
It is different to drive, really likes a bit of speed and not to much weight in the bow, at 20kts you can feel a bit of chop, at 35-40 can't feel anything even crossing 50ft game boat wakes is best done above 35kts



Have sent mark some performance numbers, was very surprised that her best economy is at quite a fast cruise.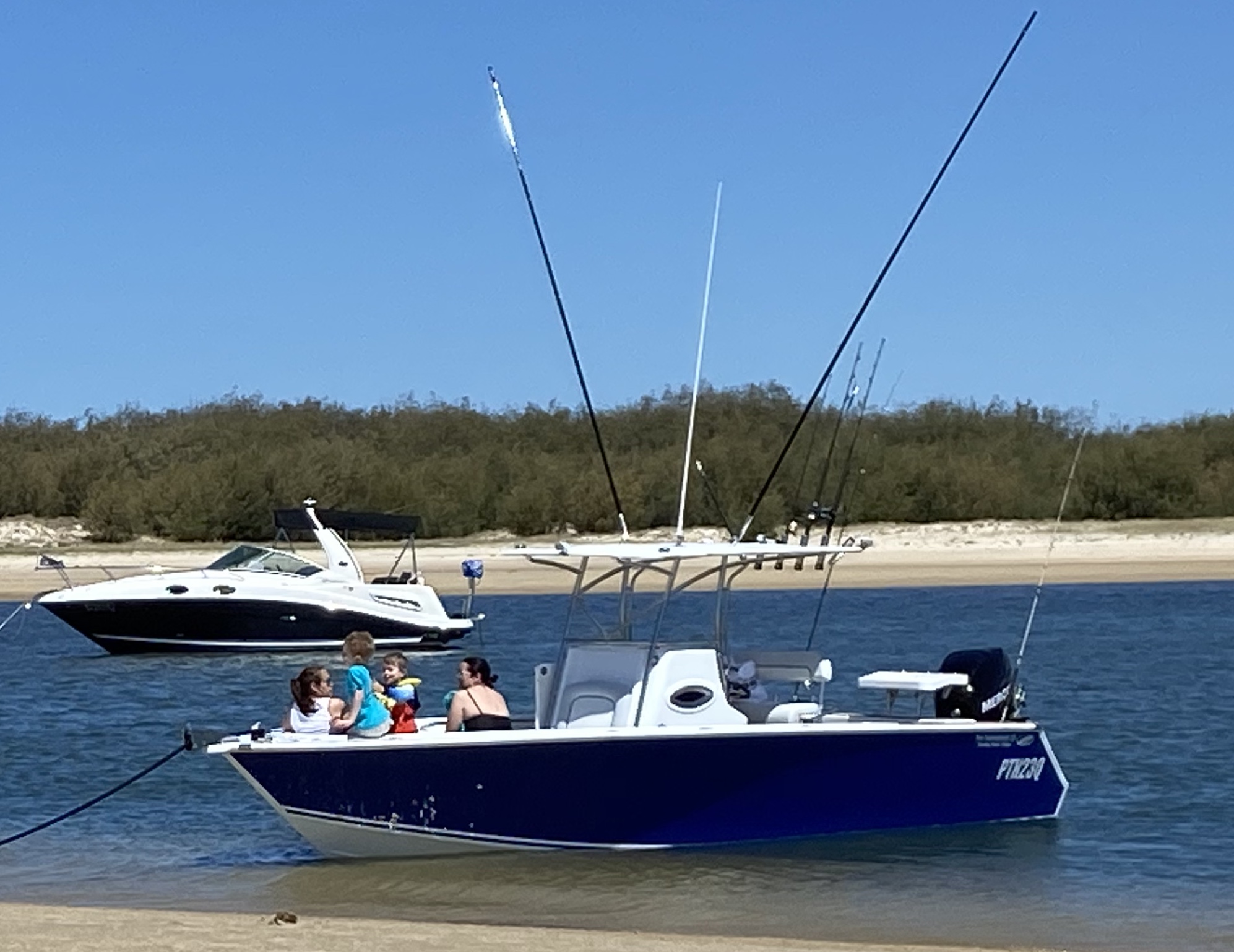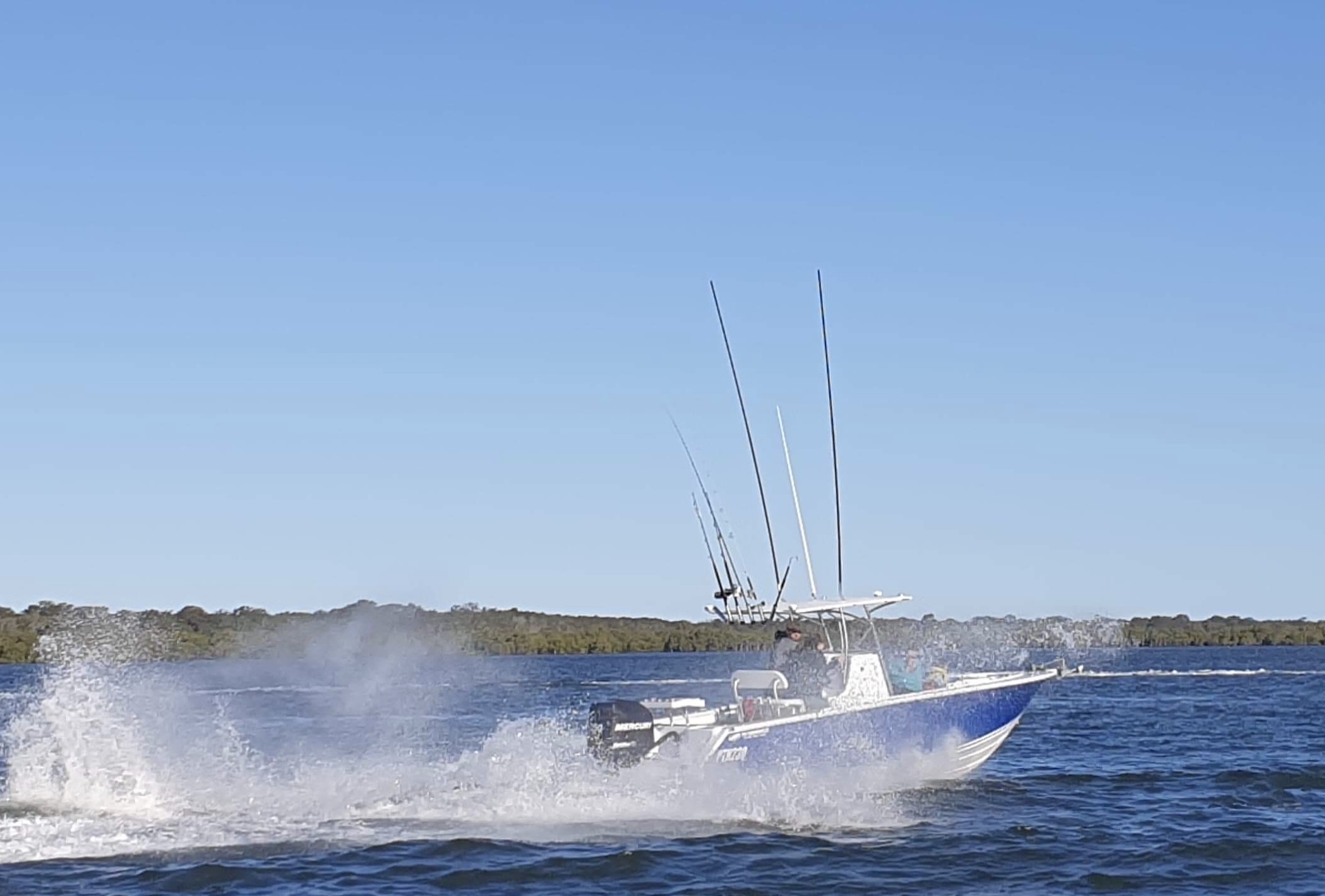 Another great day on the water, 67 mile run up Morten bay.
This boat is a weapon.
I have been on Ton of trailer boats from all the big names and And nothing comes close.
Forty knots in to 1 meter or 3 ft Morten Bay chop and you don't even spill your drink.
Biggest problem I have is, waiting for the big Barcrusher to catch up. (LOL)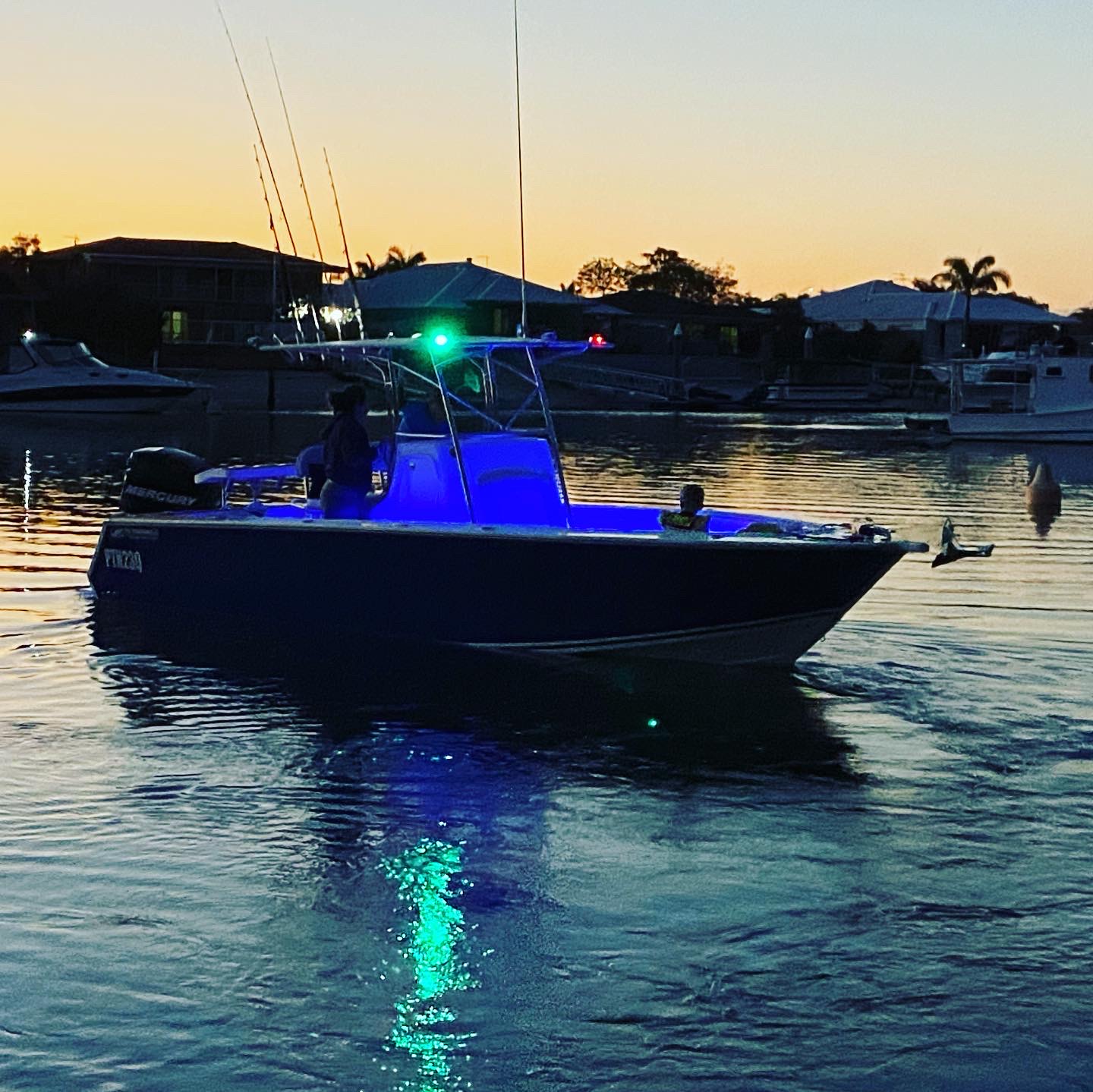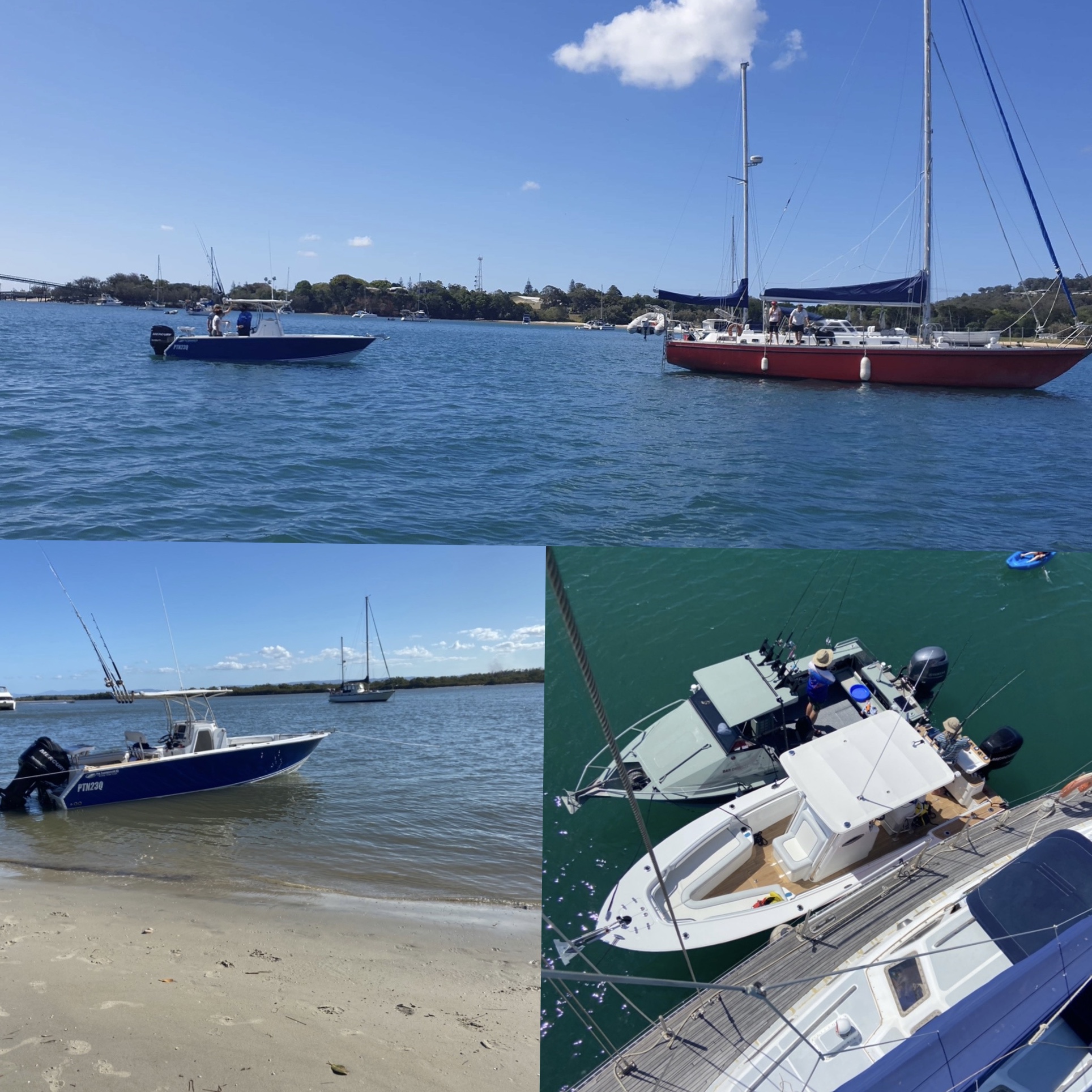 With all our clients, I ask them all...
"Walk the Plank" !!!
Talking with Nathan tonight, he mentioned that Nitro Marine after inspecting and seeing his boat and Nathan's workmanship, they asked could he produce 20 boats per year and if so, they would buy and sell everyone of them.
Why?
Because they said they could sell them for $200,000 each.
Also, they thought it was a production boat because they saw our logo on the back of his boat (Another reason why I keep saying.."Put our logo on the back of your boats)
They didn't believe him, so.... he had to pull out his phone and show them the build photo's and then explain that the logo is BMD's signature.
Well.. that impressed them even more as each boat would be a "custom" boat.
Nathan writes:
As a example of how long and mean the PT 23 hull is compared to a Grady White 228.
The Grady White is slightly shorter over all. ???
Hmmmm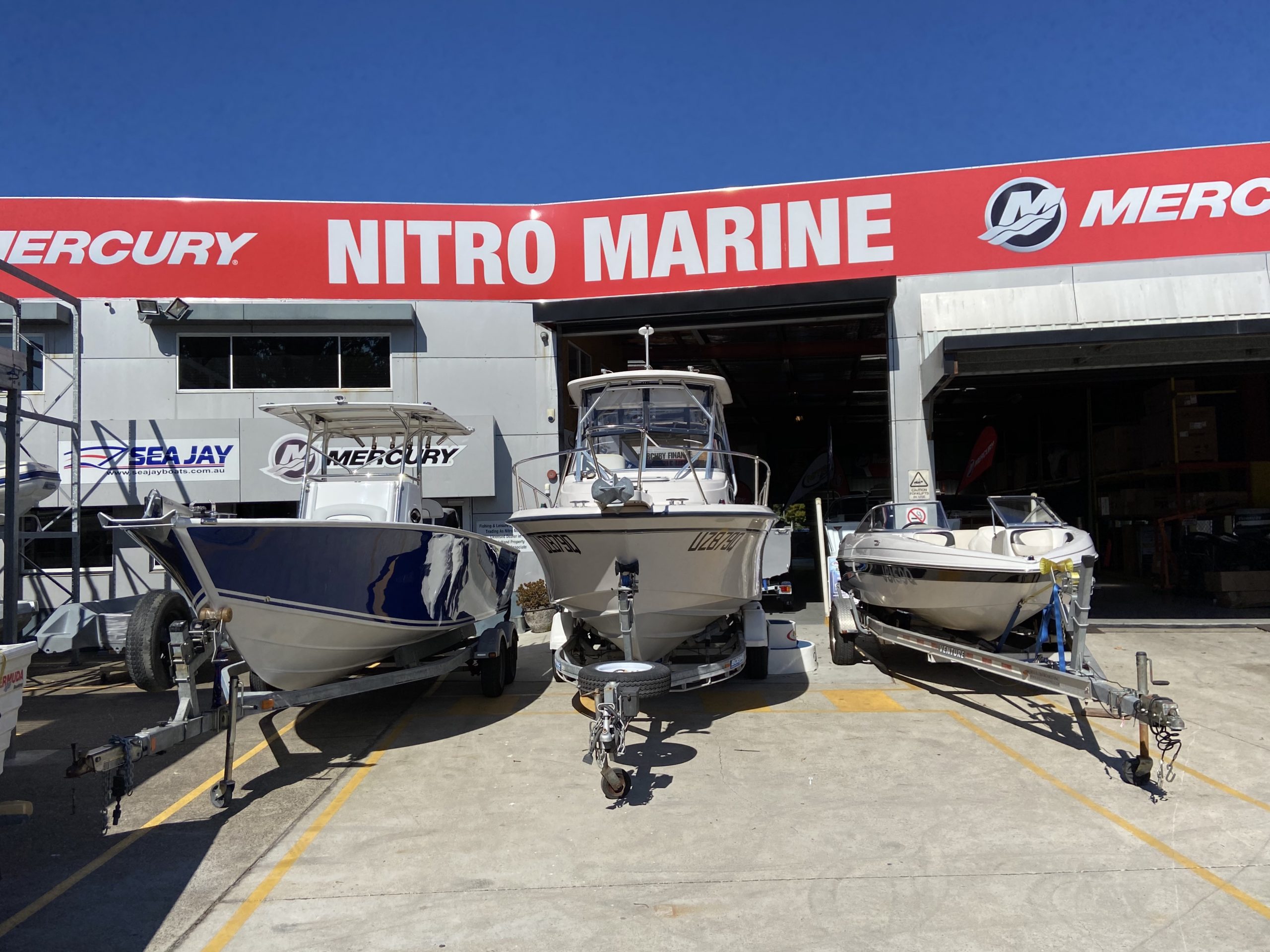 As for the day out on the water, .... perfect.
On his way home, Maritime Safety were out in their 9 meter (29 ft) boat pulling everyone over. So they waved Nathan to pull over and Nathan just waved and floored it. So they took chase and he left them for dead. (The conditions were crap so they couldn't keep up



)
Boat is now all packed away in the back of the shed, no idea when it might get a run again. A few family members have been making a bit of noise so took note of engine hrs. (LOL)
Probably the end of me on the forum for a while until I get home and start building the PT 32, until then thanks to all the members for your input and advice.
I will be stalking your builds in the background as always
Cheers fellas

Anyway....As some of you may know, Nathan is a helicopter engineer and is off to Dubai tomorrow night with his family and won't be back for several years. (He leaves Australia tomorrow night).
So we wish Nathan and his family all the best with their new venture and ... as for the boat... its going into storage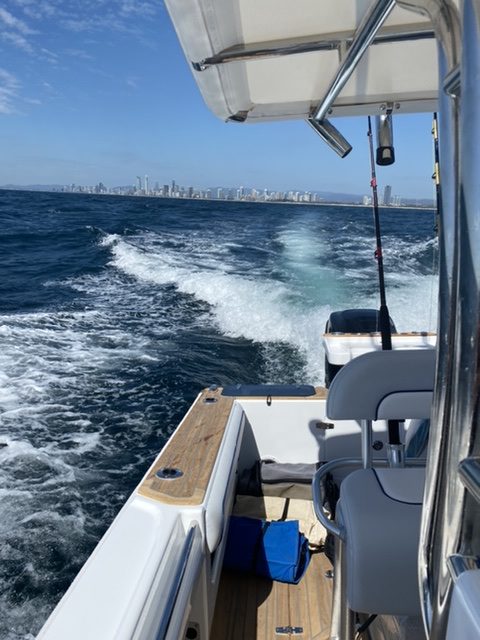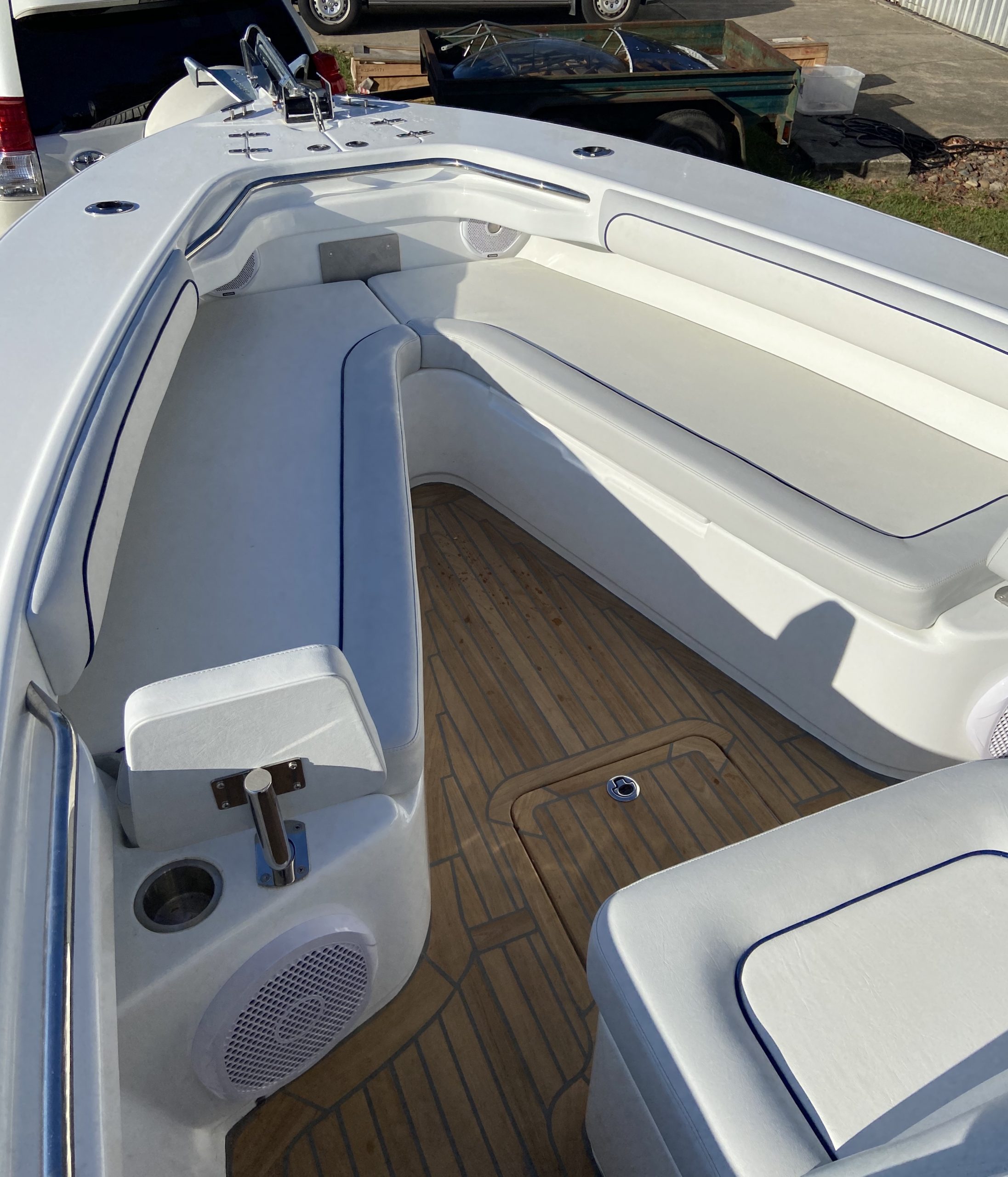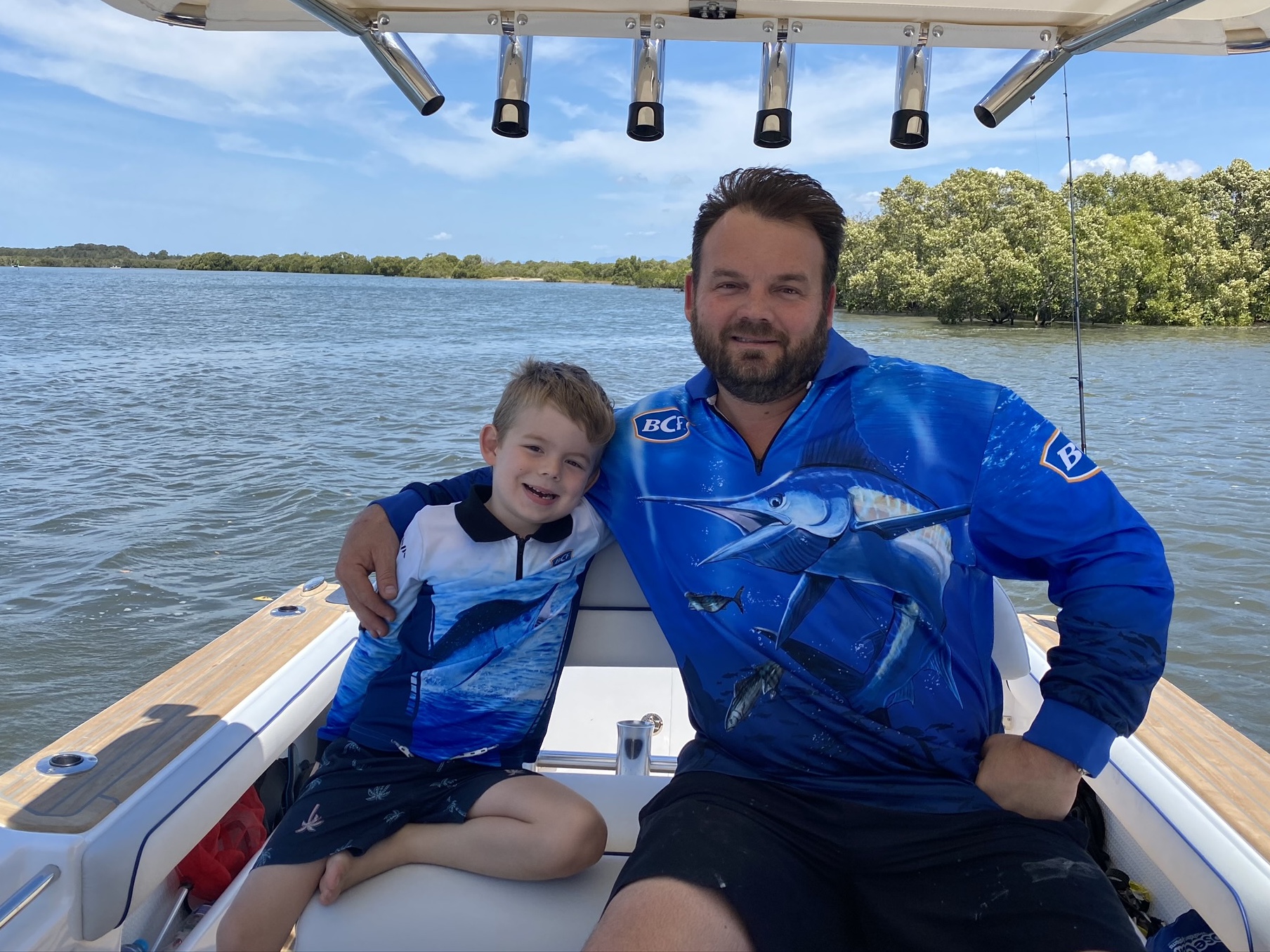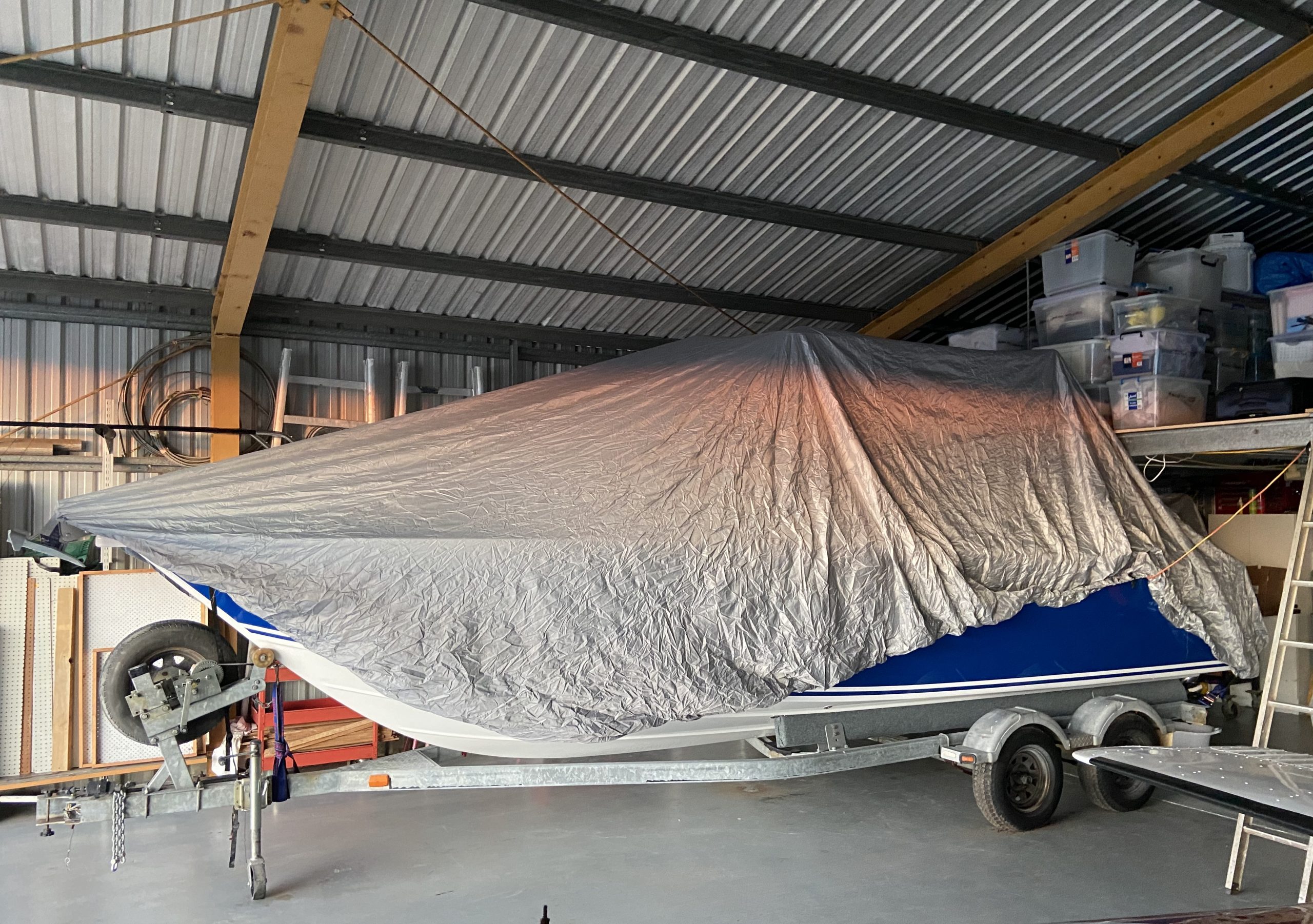 LATEST UPDATE:
Currently in Dubai working on helicopters, so I don't think I will be building any boats here.
Just lots of dreaming at the moment.
My PT has been getting used buy my brother though, so all is not lost.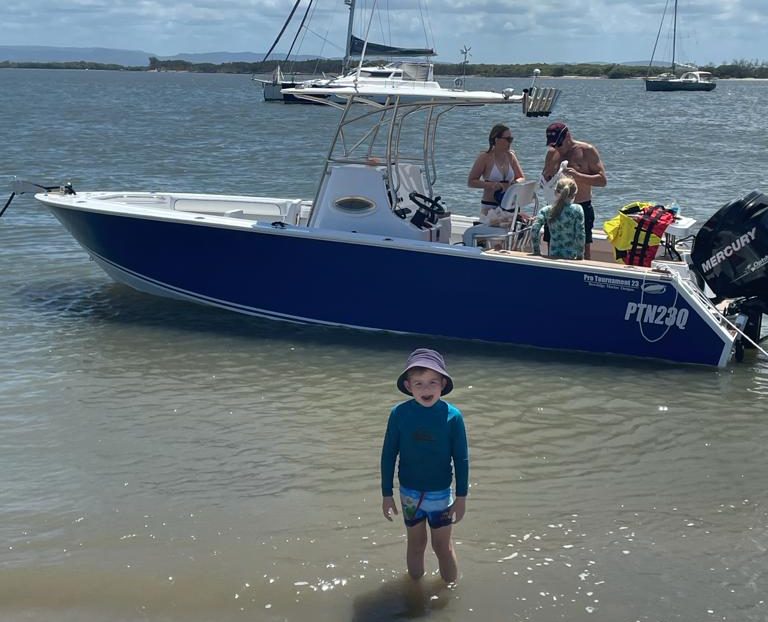 The BMD Newspaper delivered to your Inbox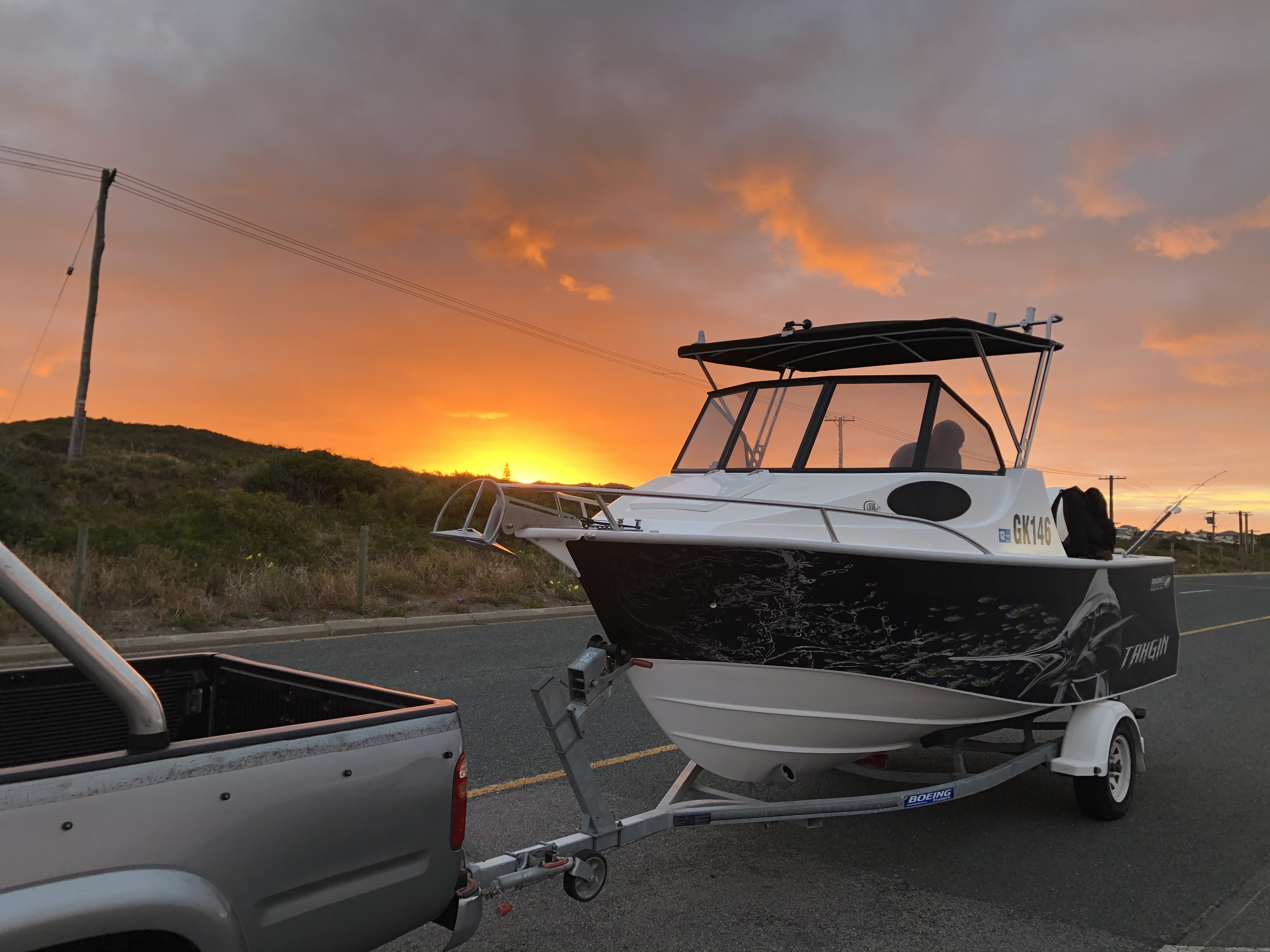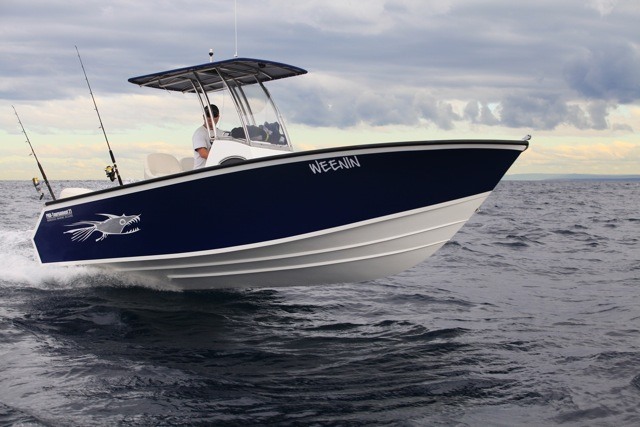 Bowdidge Marine Designs
Far North Queensland
Australia. Qld
email: enquiries@bowdidgemarinedesigns.com