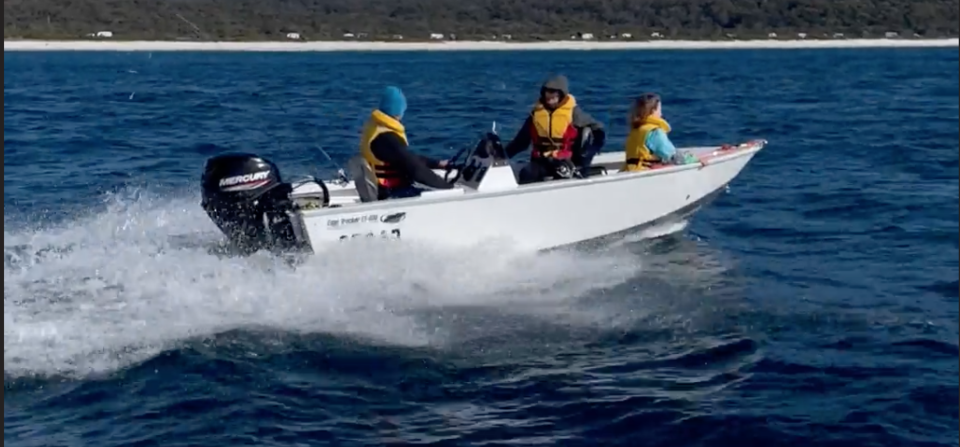 Latest Launching – Phil's Edgetracker 365 (Tasmania)
Its great to see another Edgetracker 365 launching recently. This time from Phil who lives down in Tasmania.
Hi Guys
Finally it's all come together. After months of delays for motor, trailer , other bits and pieces, as well as a new motor failure and another delay for the warranty claim and replacement, the boat was finally splashed today.
Must admit that there were a few nerves at the splash today but once we passed the spot where the first motor failed and we were still going, it soon became apparent that we had a boat that was going to be a good one.
I couldn't run the new motor too hard today because it is still in the break-in period, so for most of the hour's trip we were taking it easy. Even so it was up on to the plane very easily and the 30 Merc revved very freely and we touched 24 knots a couple of times (for a very short time).
So at this stage, the motor is still running in, with two adults on board, 35 litres of fuel, all safety gear, anchor, chain & rope, tool kit battery etc., we still made 25 kts with the 4 blade prop supplied with the motor. All in all, a pretty impressive start.
Just goes to show how good Mark's designs are, also considering that I've added a small console with forward steering, and an under floor fuel tank (after discussions with Mark at the start of the build).
So thanks Mark and the advice and support from you fellow builders on the forum over the last year.
Looking forward the upcoming hours of fun and fish. Here's a few photos of the splash.
Cheers Phil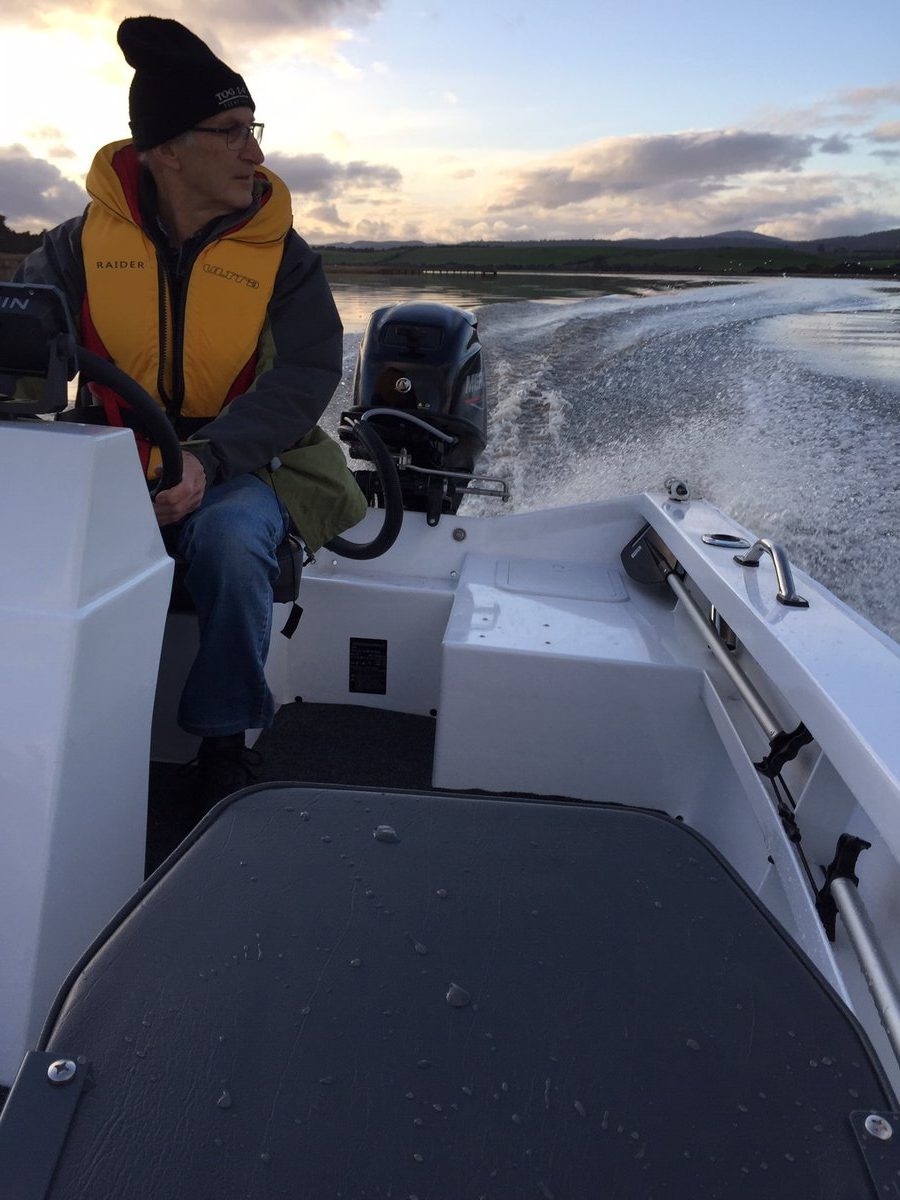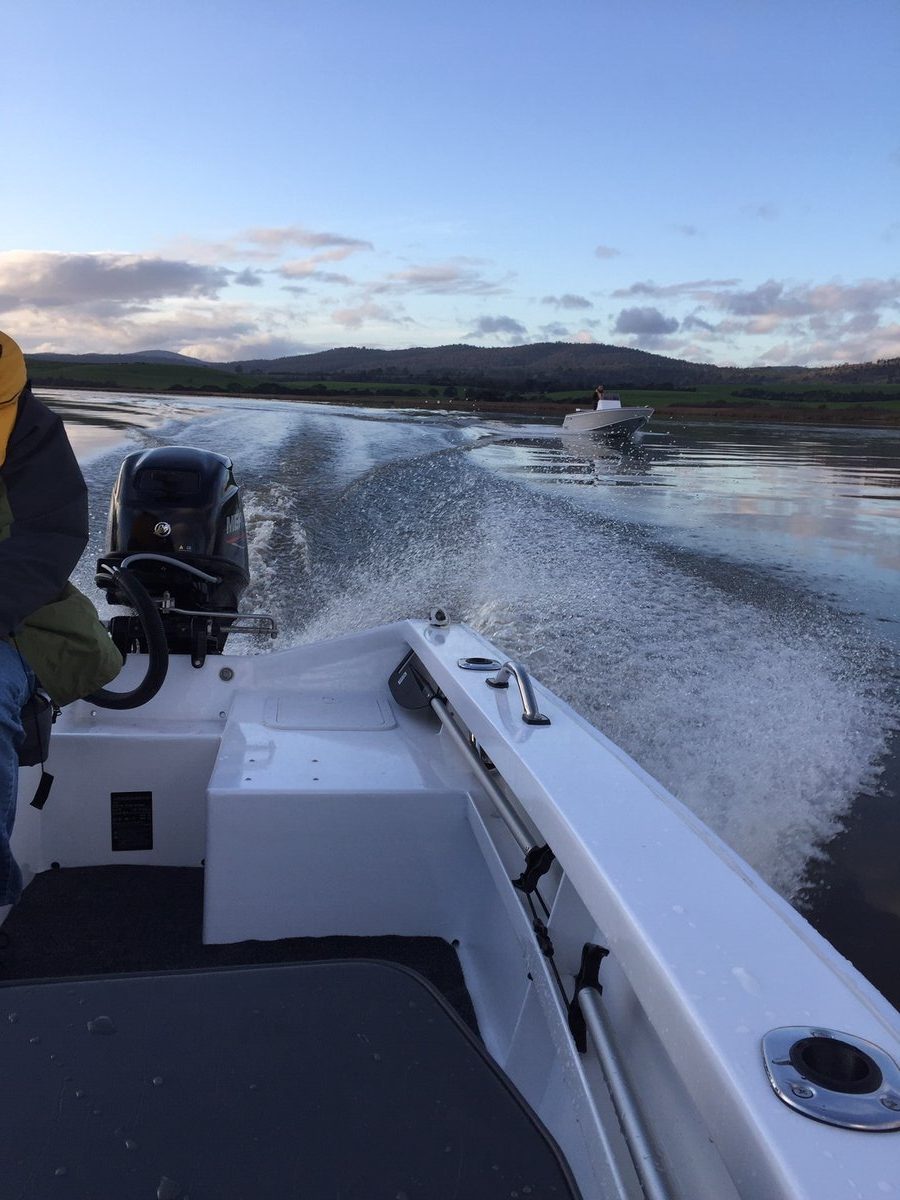 Hi Mark and fellow builders,
Just an update to let you know that the ET400 has passed it's official 'sea trials' with flying colours. The attached photo shows us out off Binalong Bay (east cost of Tas. ) heading north up towards Slope Rock.
We had 2 adults, 1 young lad and all kit and fishing gear with 48 litres of fuel on board and still cruised very comfortably at around 40 km/hr.
That weekend we covered, in mostly good weather, around 40 km at sea in and out of Binalong Bay. Even caught a few flathead !!. The boat is now well and truly splashed , and I'm very pleased with it.
Thanks Mark for your excellent design and fellow builders for all your help and - it's a great little boat . I'm now going fishing !!
Building the boat has been a very satisfying experience.
Good luck with all your builds and we'll catch up again when the next build starts !!!
All the best
Phil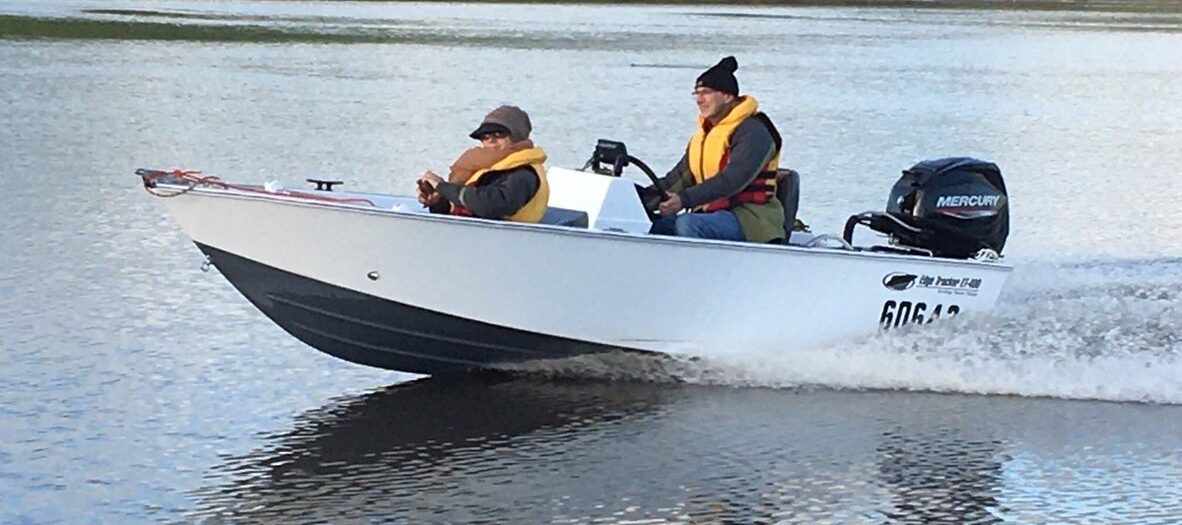 The BMD Newspaper delivered to your Inbox