Latest Launching – Steve's Tropic 14
Its great to see yet another Tropic 14 launched.
This time from from Steve from Bundaberg (Qld).

He writes:
SPLASHED at last.
Launched at the ramp only 5 mins from home. It was a bit windy but not too bad and as the motor is running in I couldn't open the throttle anyway.
All went well, everything worked as they should( bait tank, sounder ,bilge pump). Got up on the plane in no time, but was a little bow up with only one on board ( as to be expected with all the weight aft).
Travelled along nicely with my fishing mate on board and we could both stand on on side with very little tipping of the boat.
Experienced a bit of cavitation on a tight turn but otherwise motor and boat were well behaved.
Sorry for the quality of some of the photos, but my mate had limited time and forgot his glasses.
Top job Steve. She looks awesome mate !!!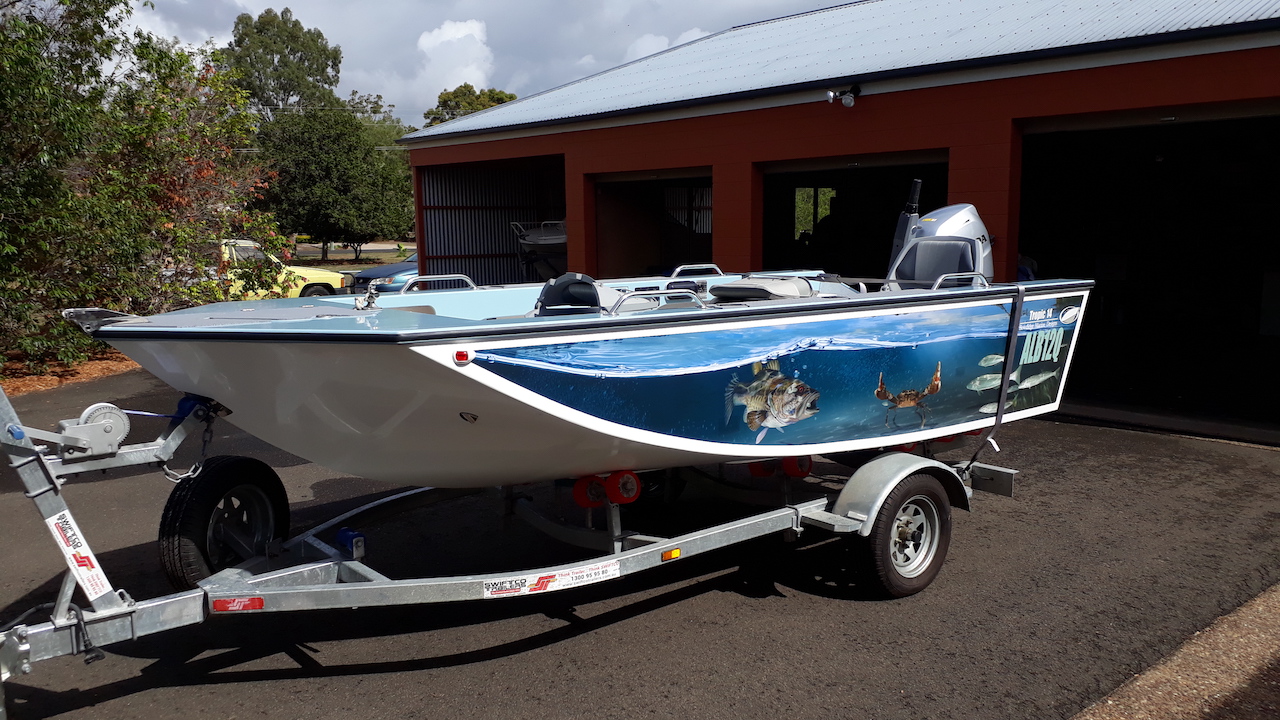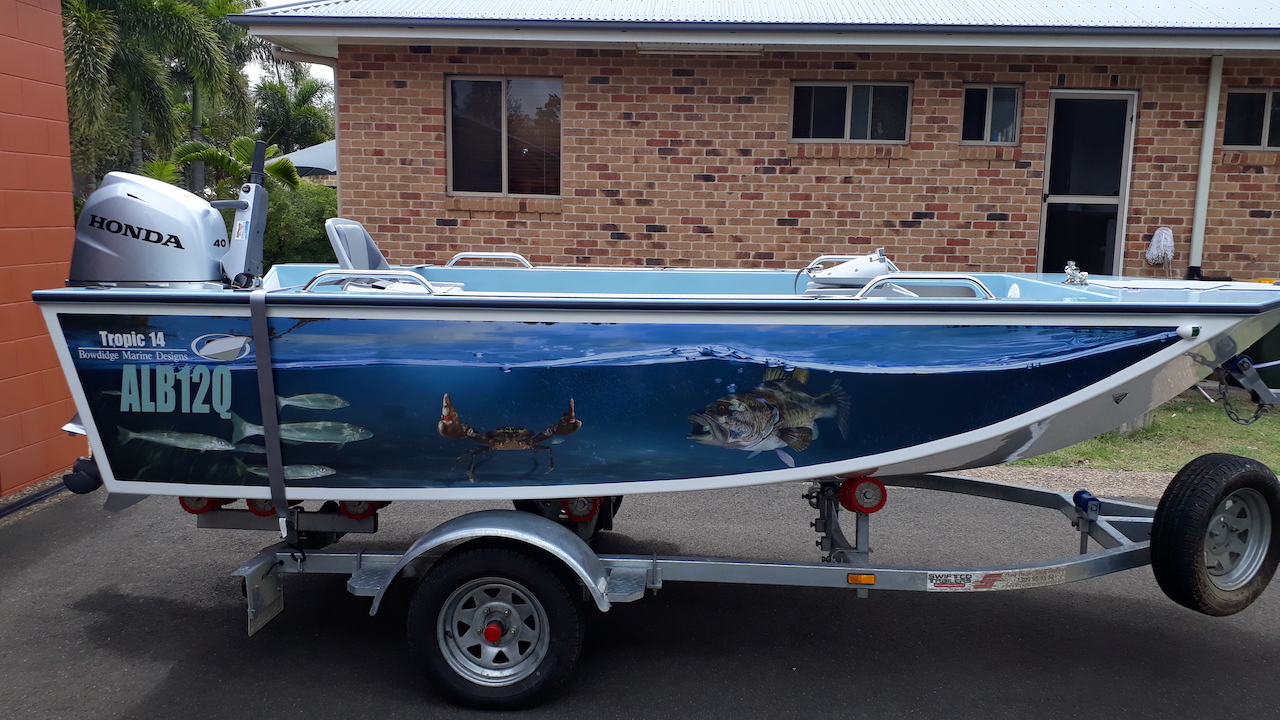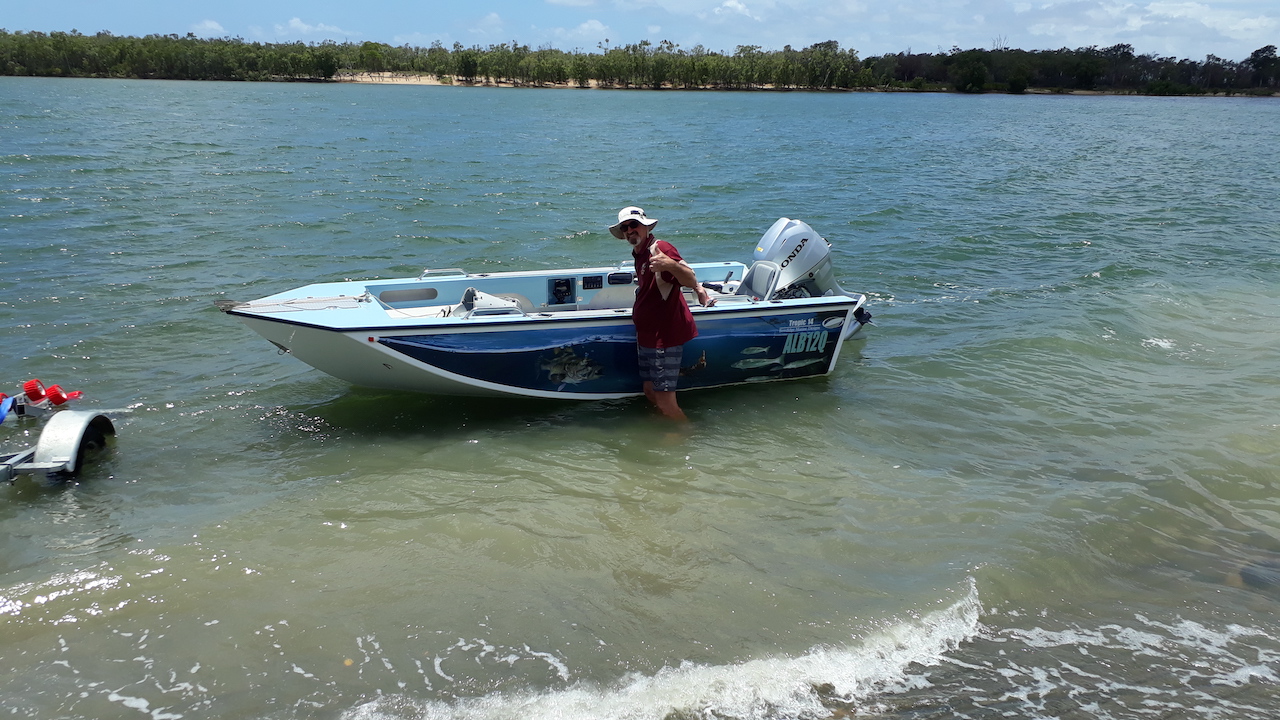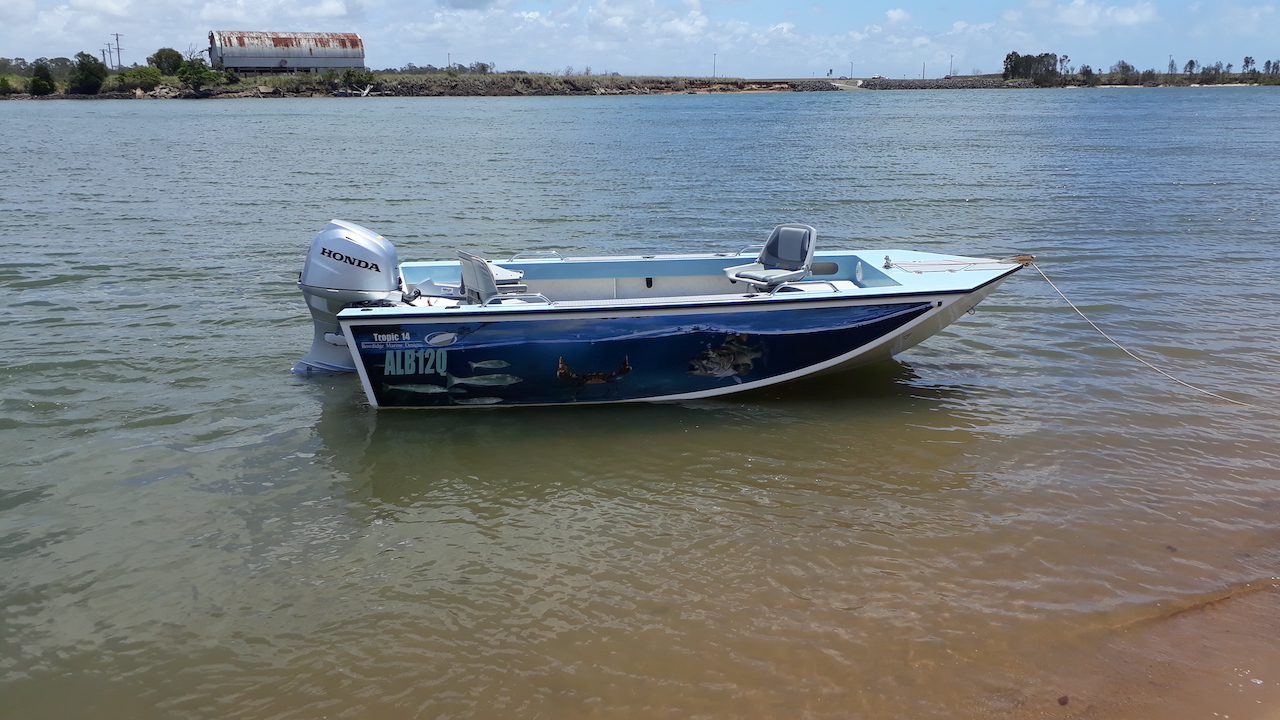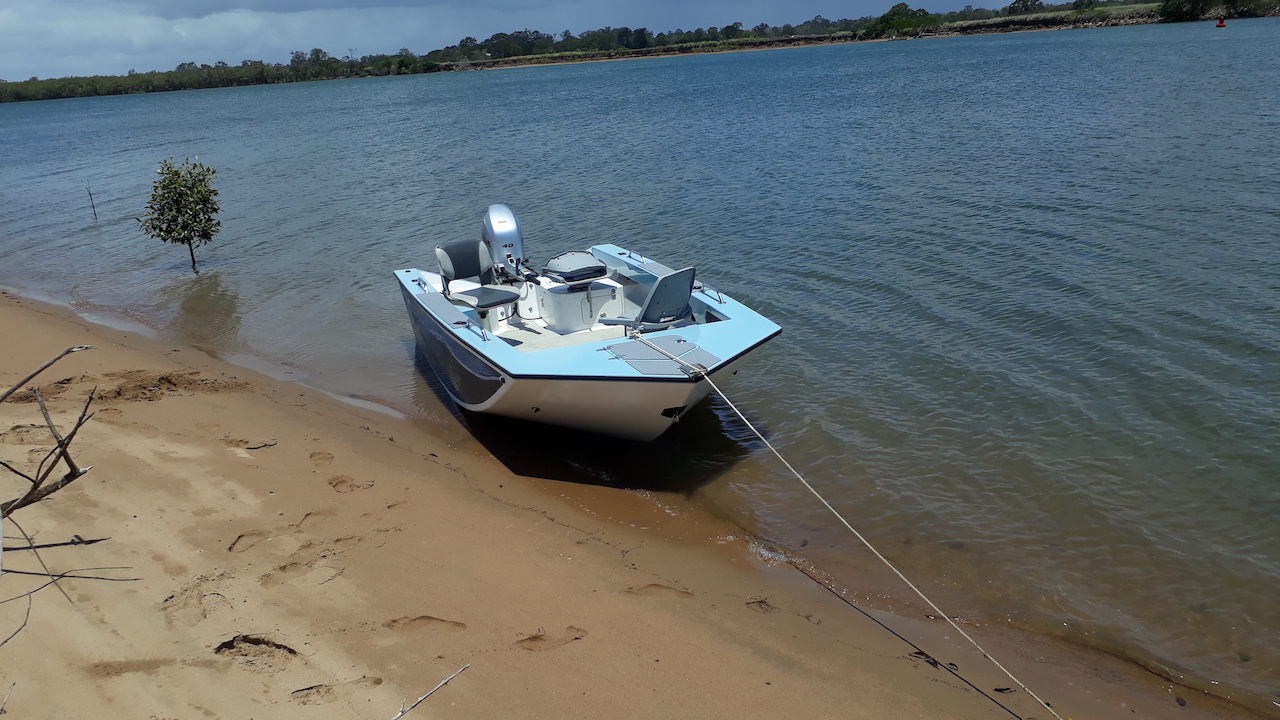 Cheers to Mark and all the forum members, who have helped my along the way and
to all those builds I trolled through getting answers and ideas
Regards
Steve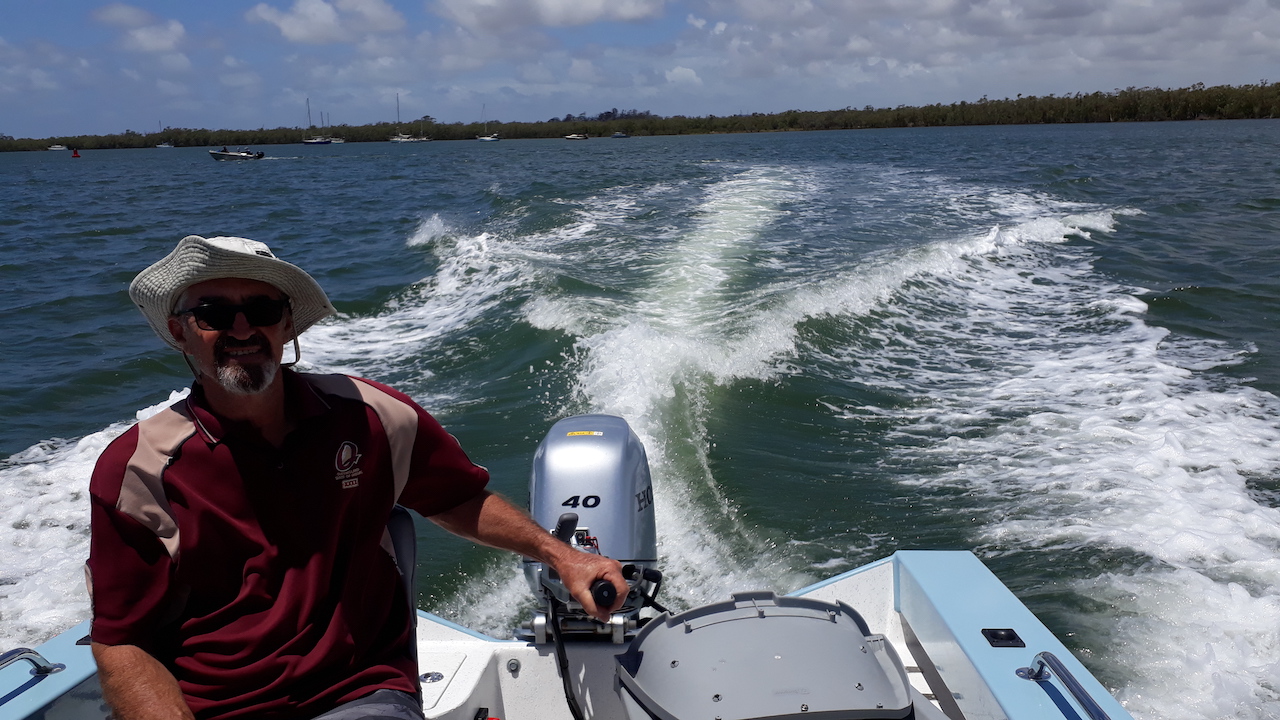 The BMD Newspaper delivered to your Inbox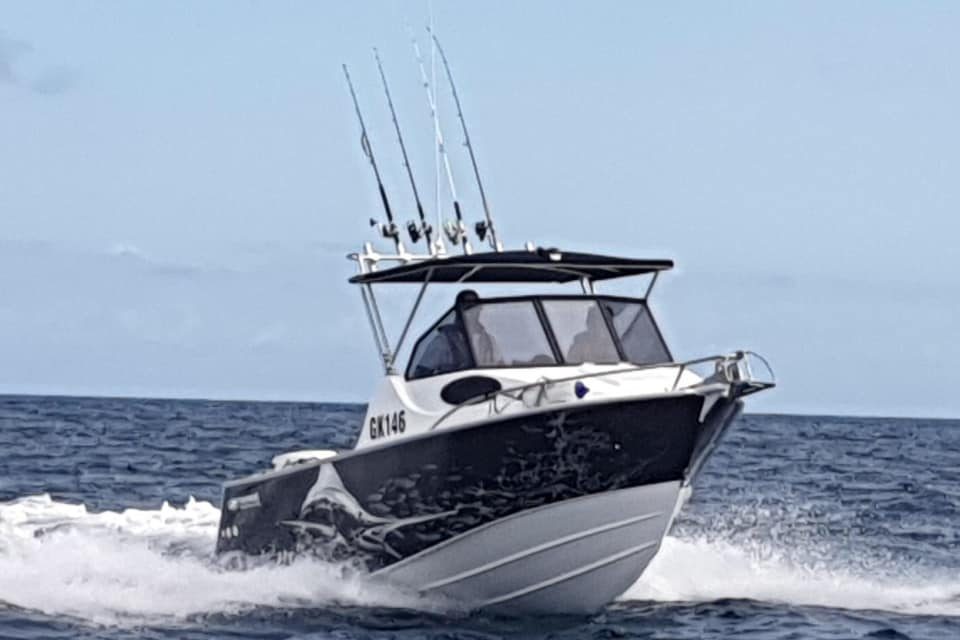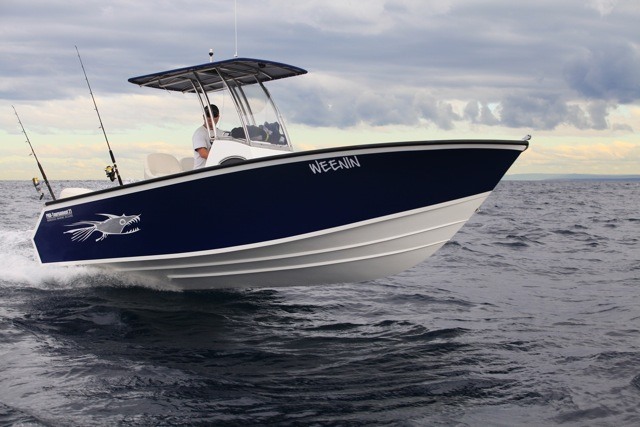 Bowdidge Marine Designs
Far North Queensland
Australia.
email: enquiries@bowdidgemarinedesigns.com