Thinking of building a BMD design? 

Want all the LATEST NEWS and more?
Well, why not subscribe to our Newsletter, catch up with the News, Builds, Launchings, Technical articles, Fishing and more..
All this and more...plus...Whats even better... 

 
95% of our clients have never built a boat before !
So Why Build your own Boat?
Well, here's just 6 AMAZING reasons why building your own boat is so rewarding !
---
1/ As you build your own boat..you

OWN

it. This means no mortgaging the house, no on your knees begging the bank for a loan.
2/ Everybody is different in the way they like to set-up their boats. Well, when you build your own, you can

CUSTOMIZE

the boat to the way you

LIKE

it
3/ When bills arrive or its time to spend your hard earned cash on the kids schooling, you can down tools, pay the bills and keep going. No monthly payments on the "bought" boat to deal with. You own it remember. Lock, stock and barrel (LOL)
4/ With your toys and electronics,

YOU

choose what you want. Your not buying some crap that comes "automatically" with the boat/ trailer/ motor package In other words, your paying for something that you actually don't want
5/ You choose the outboard you want. Many "boat deals" include outboards that you may not like. Well...too bad. If you want just the boat itself, the price goes up.
6/ Building your own boat works out to be approx 1/3 the cost of a production boat. This means you've got spare cash for that "reno" on your house/ a holiday/ buy a 2nd car and more.
I could go on and on, ...but I think you get the idea ( LOL)
Still Interested? 
Well....why not subscribe to our newsletter below for all the latest News, Builds, Launchings, Technical articles, Fishing and more!
"Where Real Boats are Built...not bought"
Thinking about building your own boat? Not sure how?
We do!
Why not sign up for all the latest news, build tips, latest launchings, videos... and more, 
and  get on your way to building SUCCESS by building your own with our help!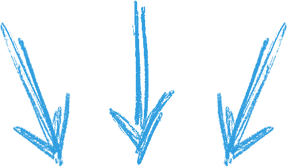 Please fill in your details below