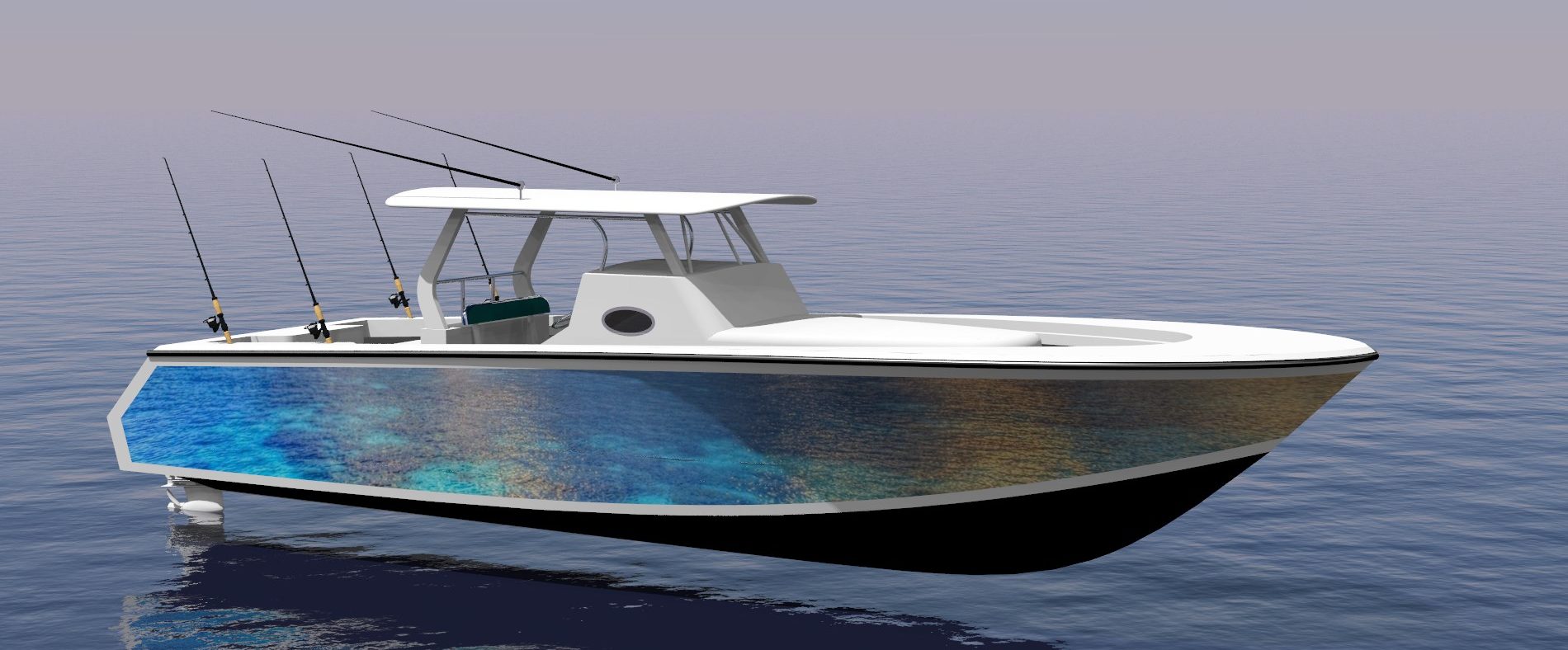 COMPLETE BOAT PLANS & FULL SIZE FRAME PATTERNS
The plans have all the information you need to build your own boat... Each plan contains all the construction drawings, everything you need to build your boat.
Plus.... you can also join our private subscription based BOAT BUILDING FORUM if you wish, to assist with your build The plans are printed on 2ft by 3ft paper for normal construction drawings and and full size paper patterns.
By using the full size patterns and detailed plan sheets, the parts can be accurately marked and cut out.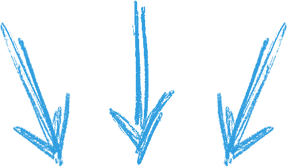 The Pro Tournament 32.... Diamond in the Rough
"The ultimate in offshore sport fishing performance"
This offshore power boat design, powered by a single stern drive, the
Pro Tournament 32

is untouchable in the open water, and yet the 32 will really prove itself when conditions deteriorate.
With a standard 600 litre fuel tank capacity , 27 degree deadrise at midship and flared bows, the Pro Tournament 32 will get you there faster, drier, and smoother than the rest. To put it simply...she's a Diamond in the Rough !
Other features that the Pro Tournament 32 include are: Large double berth or 2 singles, full galley, private toilet area, walk around fishing, 2 x large kill tanks, self draining cockpit, recessed grab rails, large storage compartments, a large console with heaps of room for your electronics and, a huge cockpit area for where all the action is on your offshore fishing rampages.
Regardless of what you have in mind, the Pro Tournament 32's aggessive, yet easily trailered offshore design, will give you endless opportunities to dominate the offshore scene or simply go cruising for extended week long fishing adventures.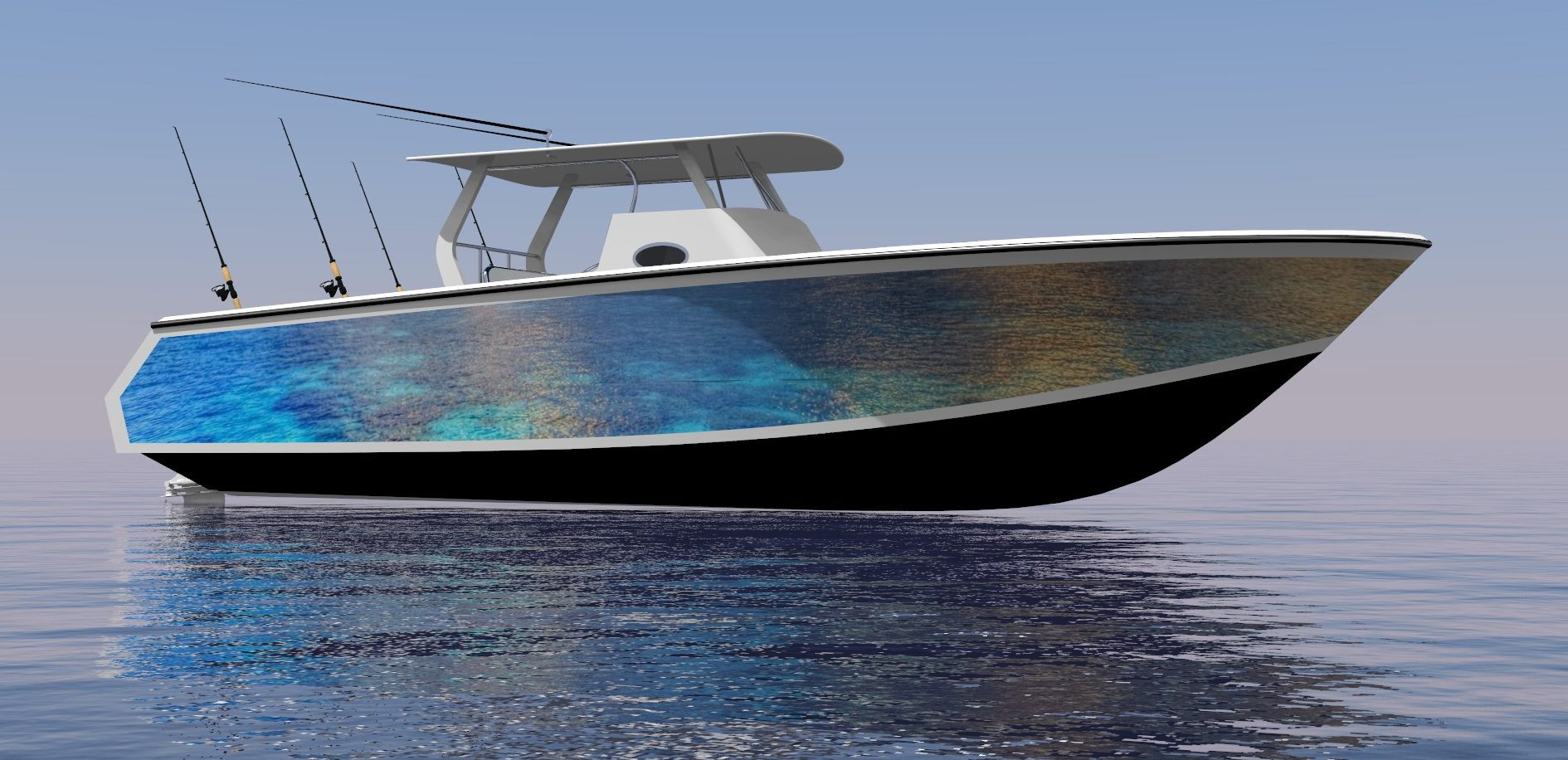 ABOUT THE PRO TOURNAMENT 32
Around 12 months ago, we were commissioned to design this boat for a client from Mackay, who wanted a serious offshore design, not only for fishing, but also for long adventures. His whole intention was to work his way around the top of Australia, over to the Kimberly's, having a blast with some real wild hardcore fishing along the way. It also had to have teh room for those days when he had his mates around for a quick blast out to the outer barrier Reef for some reef fishing, then rip back home at the end of the day.
Like all our other Pro Tournament designs, he wanted it to be specifically as a centre console, but he also wanted accommodations. So after much discussion, he asked for a simple galley downstairs (although most of the cooking would be done upstairs in the cockpit on his BBQ with a beer in hand watching the sunset). The main fridge, a 90 liter fridge/ freezer Waeco, he wanted upstairs in the rear cockpit (within easy reach of cooking and getting a beer out) and he also wanted a small fridge in the downstairs galley for those days when it was raining. It had to have a large double bed, flushable toilet, shower and ... loads and loads of storage for his fishing gear and food.
Overall, he just wanted it simple, just like your out on 4WD fishing adventure (another passion of his). This meant each item also had to be able to be interchanged between his two passions. (Fishing and 4WD adventures). Other specific requirements were: Performance/ seakeeping/ stability/ a deep deadrise for wild offshore conditions, a most important... a "mattress" ride.
So if your looking for a REEL ADVENTURE..... Welcome to the Pro Tournament 32
You won't be disappointed !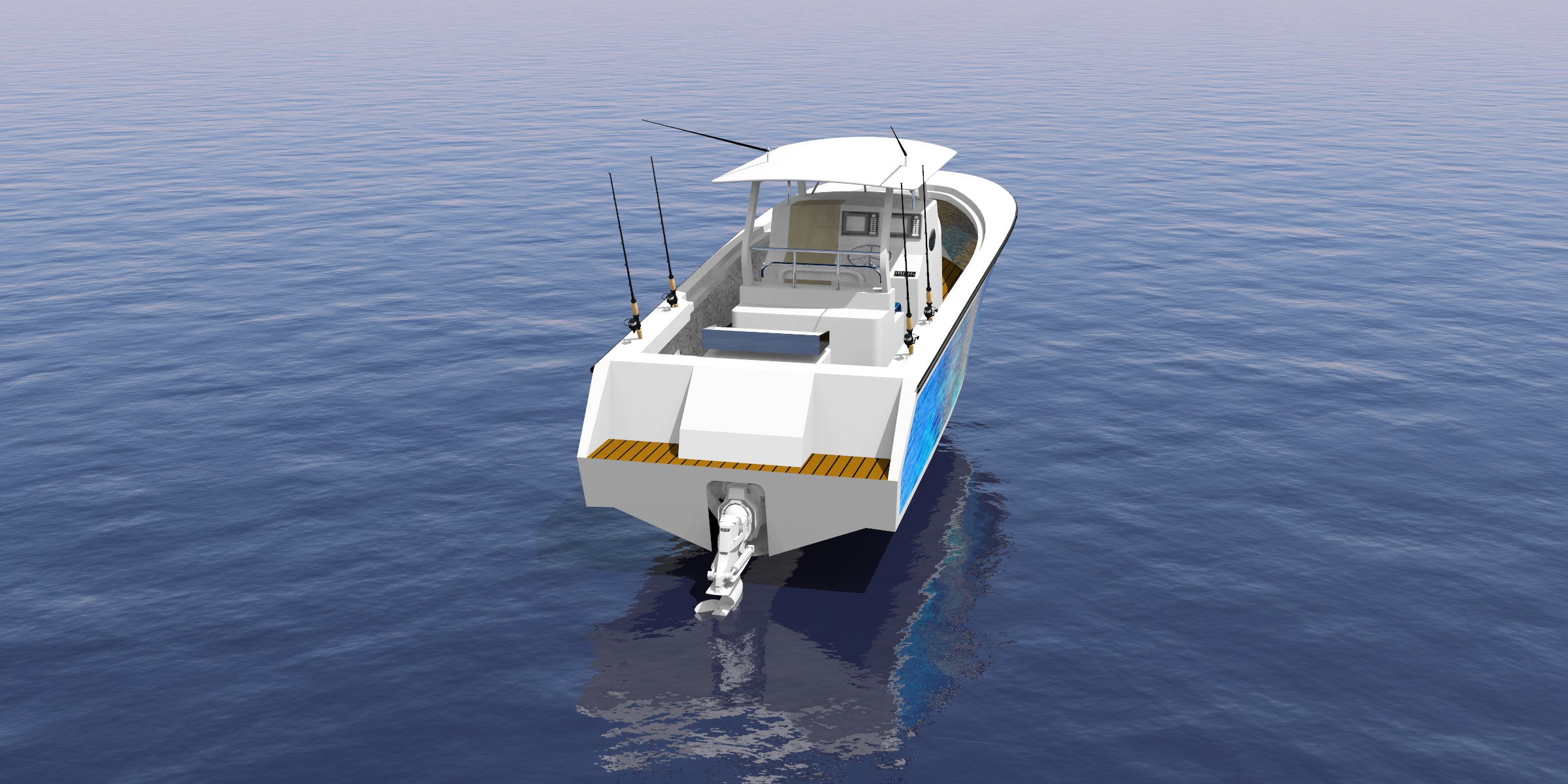 SPECIFICATIONS:
- Overall Hull length ......32 ft ( 9.75m)
- Beam ...... 9 ft - 4" (2.8m)
- Hull Draft ...... 1 ft - 6 " (.457m)
- Deadrise @ Transom ...... 25 degrees
- Fresh water capacity ..... 210 litres (64 US gallons)
- Recommended Hp ...... 400-500 Hp
- Fuel Capacity ...... 600 litres ( 160 USG)

- Construction …. Strip Plank Composite Construction
AUSTRALIAN/USA BUILDERS PLATE COMPLIANT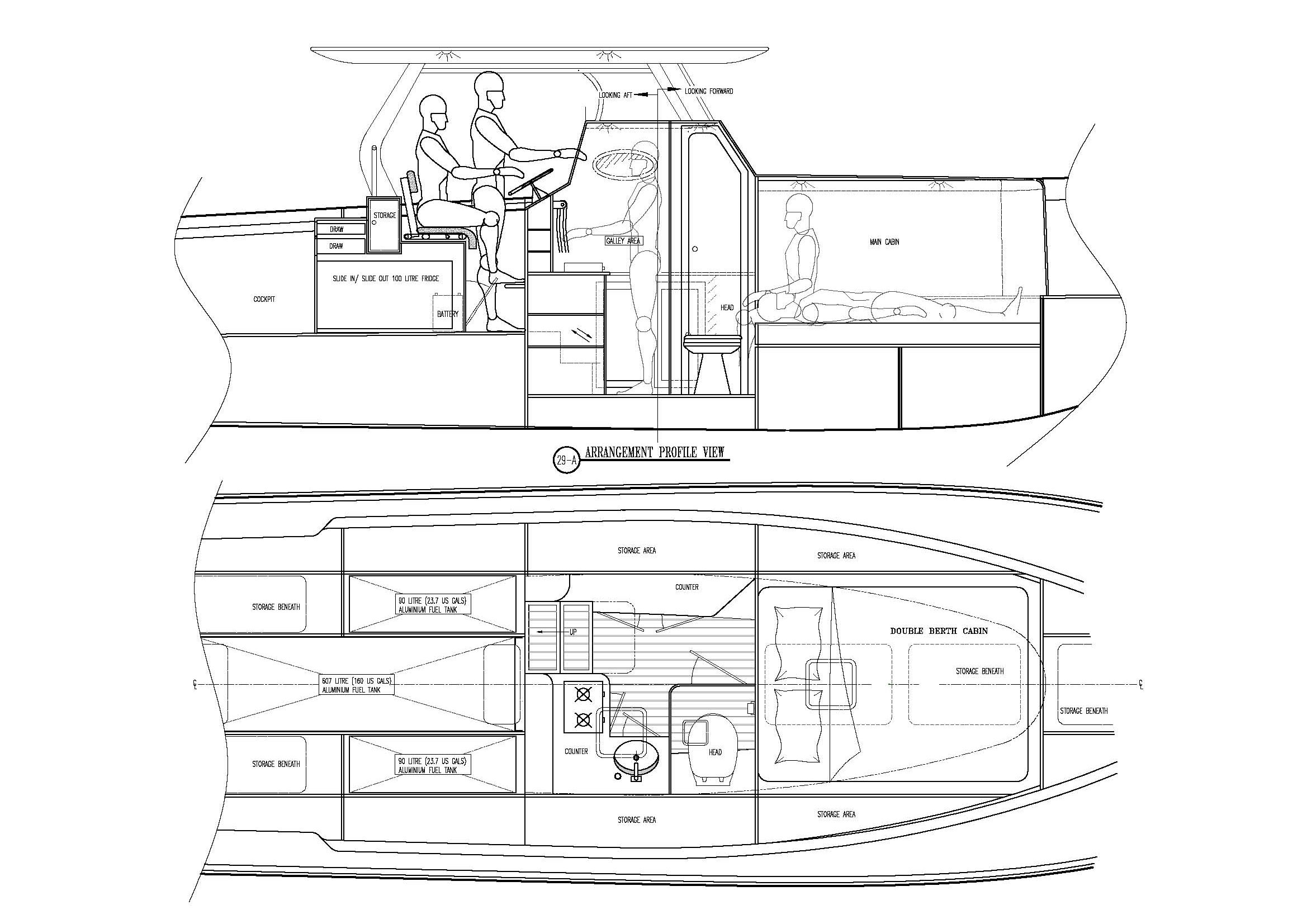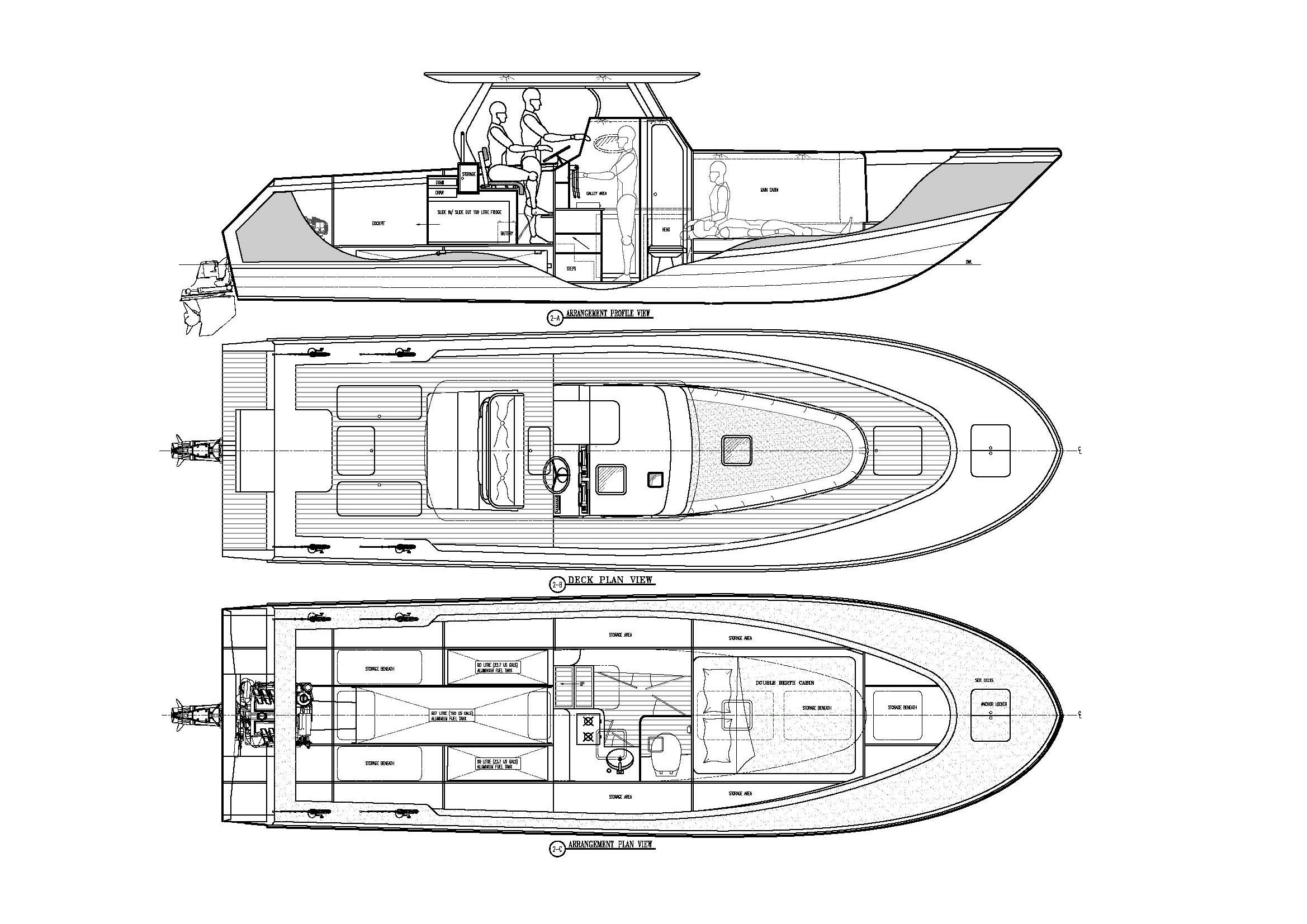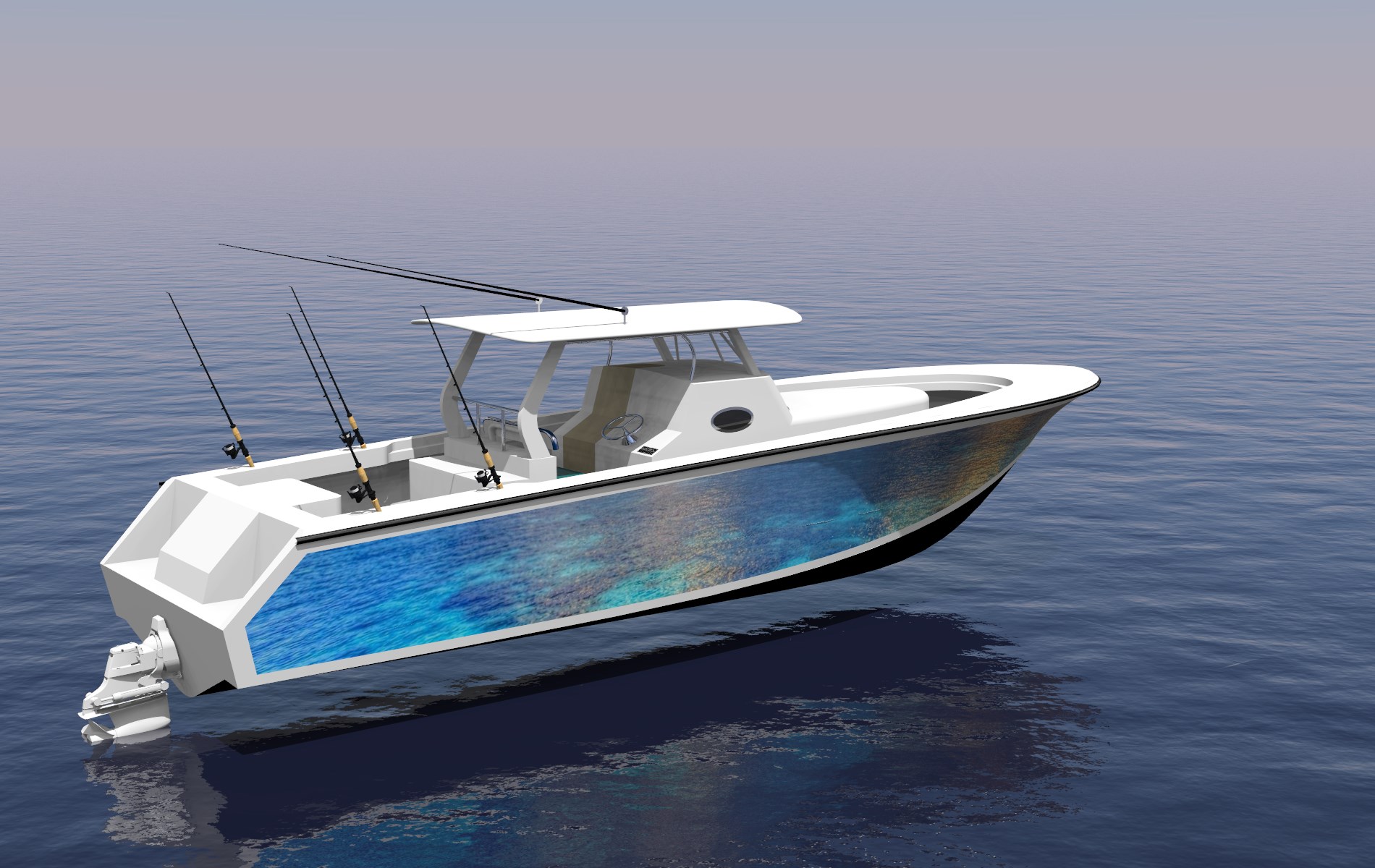 Anyone can Build a Boat. Its that Easy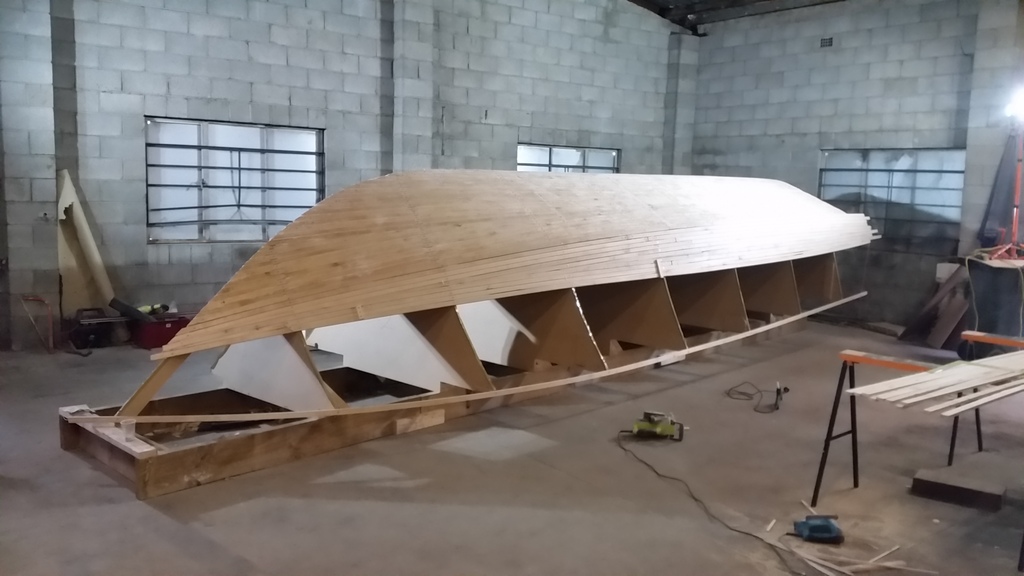 Just about
anybody can build a boat
using the Bowdidge Marine Design Plywood Composite system. This method eliminates many members that ordinarily require fitting, fairing, and beveling. Thus, it's ideal for beginners. A jigsaw and drill are about the only power tools required. The resulting boat is incredibly light weight, strong, and durable.
This quick and easy boatbuilding method consists of laying the planks onto the temporary frames, allowing the planks to "find their own way" from bow to stern. We also use tile spacers to provide the gaps between the planks to push the glue through at a later stage. Once the planks are fixed into position, we can then begin gluing the planking into place. By doing things this way, we're not under pressure to plank up fast due to the glue going off, but working at our own pace. It also means that the planks themselves are not tortured into position, using clamps or whatever to hold down, but the planks "naturally" want to lay down as they ar laying naturally of finding their own path. Its that easy. (see video below)
Once the planks have been glued, its time to give teh hull a quick fair with your sander, then time to begin glassing.
Plans for all our designs include instructions, material layouts, and material listings. In addition, the patterns provided are precise, since they're taken from the actual 3D modeling and CAD systems.
For more on the Pro Tournament 32's construction, check out the Pro Tournament 24 and 26