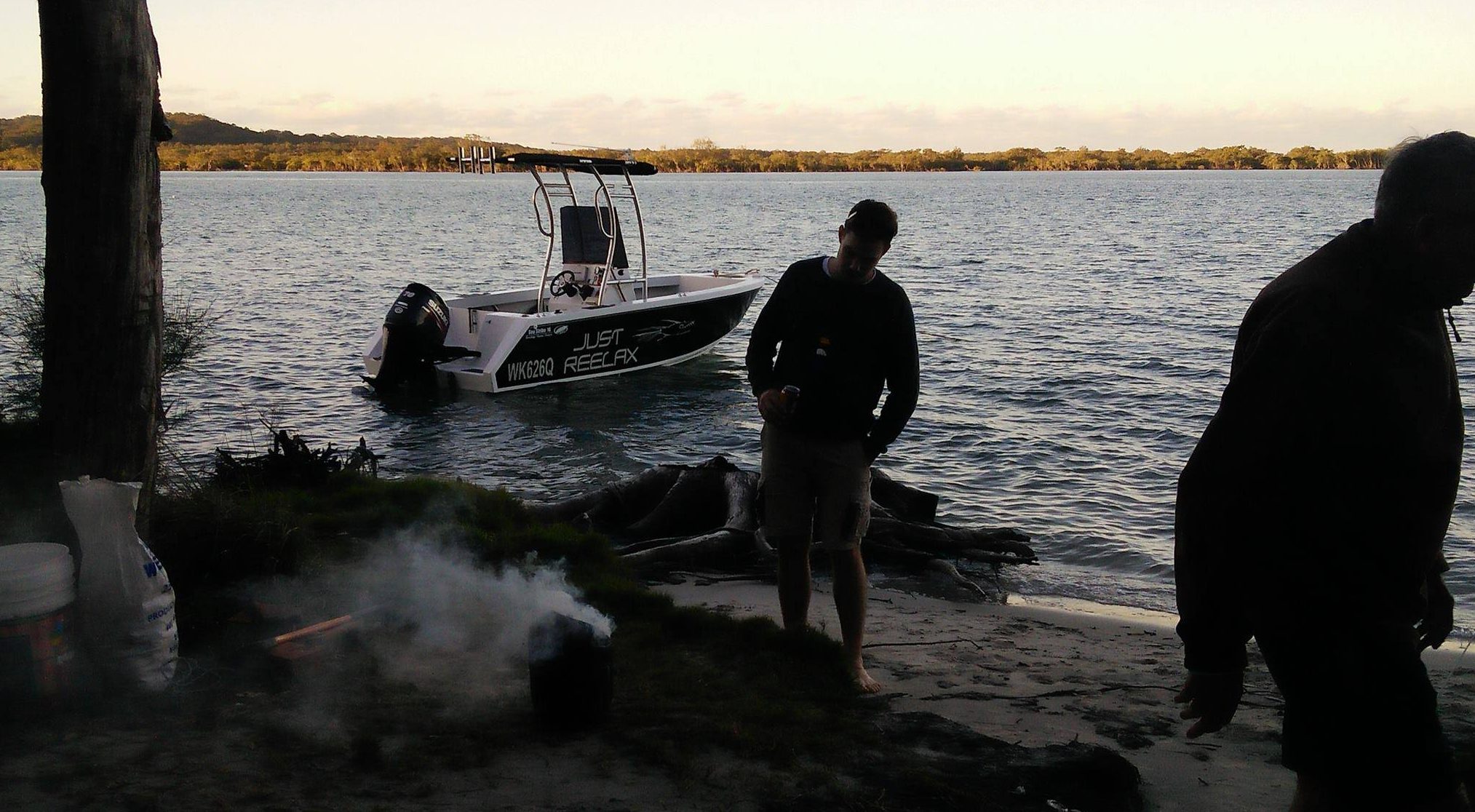 COMPLETE BOAT PLANS & FULL SIZE FRAME PATTERNS
The plans have all the information you need to build your own boat... Each plan contains all the construction drawings, everything you need to build your boat.
Plus.... you can also join our private subscription based BOAT BUILDING FORUM if you wish, to assist with your build The plans are printed on 2ft by 3ft paper for normal construction drawings and and full size paper patterns.
By using the full size patterns and detailed plan sheets, the parts can be accurately marked and cut out.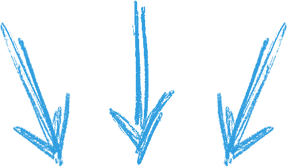 Whatever you have in mind for the weekend, whether it be fishing outside the heads chasing kingies, or fishing the reef for snapper, the
Sea Strike 16

can handle it. With her aggressive lines that tout an elevated level of confidence, if fishing is a passion you live for, then the Sea Strike 16 comes with more standard equipment and unique, pro-level fishing features than any boat in its class.
The Sea Strike 16 includes a large two person center console for extensive electronics and load of storage within. She includes kill tanks, bait tank, ice box facilites, under floor storage, walk through transom and up to a 100 litre optional fuel capacity for those long offshore runs. Also the Sea Strike 16's boat arrangement means that when it comes to fishing out back, the cockpit area allows for all round fishability, even around your motor with no snags !
Typically with normal fishing boat arrangements, the outboard gets in the way as you fight your way from side to side, but not so with the Sea Strike 16. It's all within rods length. And we haven't even looked at the casting deck up front. !
So if your passion is fishing, whether your trolling the shallows for squid or, racing to your favorite offshore fishing grounds, experience the ultimate in sport fishing performance.
It all comes down to your imagination!!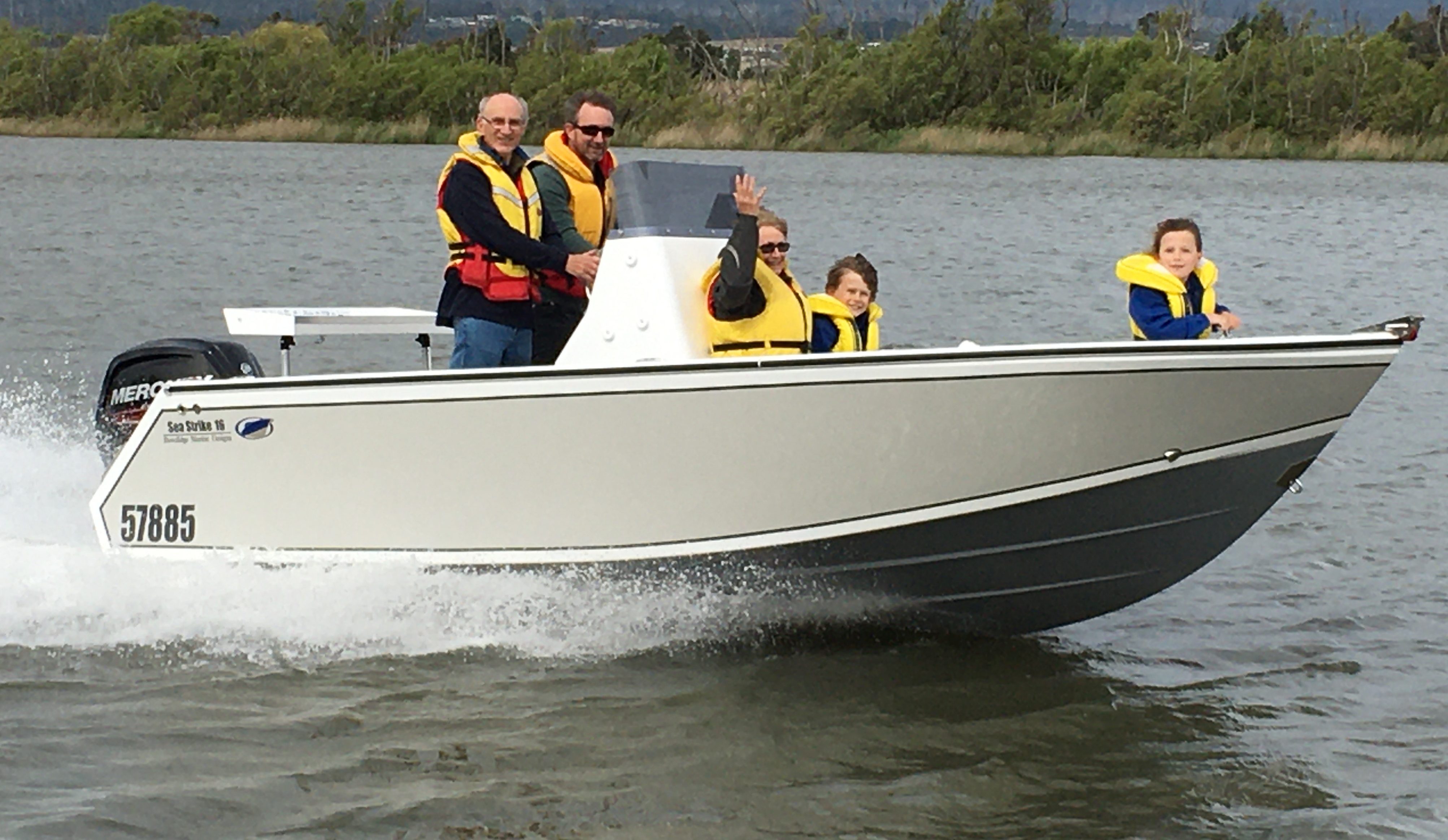 Hi Mark,
Hope you have enjoyed a fantastic xmas and new years break.
We have been down at Binalong Bay on Tassies east coast.
I have had the seastrike out at least 2 times a day on most days, racked up 45 hours in the last three weeks. I bloody love this boat !!!!
Every time I take it out I am just amazed at how it goes, had it in all kids of conditions, from dead flat glassy to 1.5 to 2m swells with a bit of chop. It just feels like I could take it anywhere, its so solid and safe.
I have had so may questions from people at the ramp and at the petrol station about it.
They love it!!
I have even had the local Eco tours charter operator come over and chat about it, which was nice.
We have enjoyed many days of fishing, cray potting, sight seeing and wild life watching.
There have been heaps of dolphins around the coast over the last three weeks, and I've had pods play with the boat every two or three days. I beginning to think that they like the grey and white paint job and think the SS16 is some kind of 'mother dolphin' as they find it irresistible not to come play with it.
We even found a hump back whale the other day, which was a first for me!!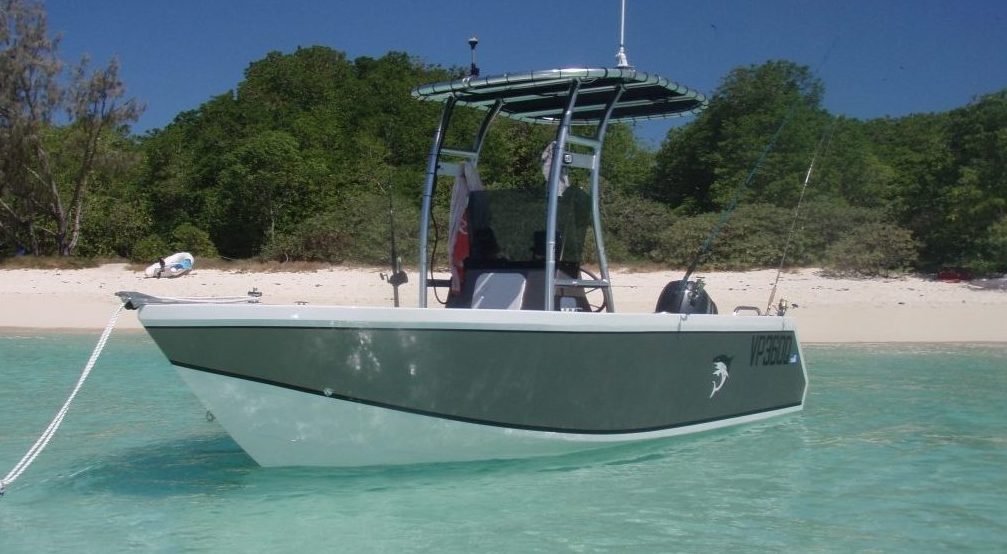 SPECIFICATIONS:
- Overall Hull length ......16 ft ( 4.87m)
- Beam ...... 7ft-2" (2.18m)
- Deadrise @ Transom ...... 20 degrees
- Engine shaft length ...... L/S (20")
- Recommended Hp ...... 70-90 Hp
- Fuel Capacity ...... 70-100 litres ( 19USG)
- Construction …. Epoxy Fibreglass Plywood Composite Construction

Australian Builders Plate Compliant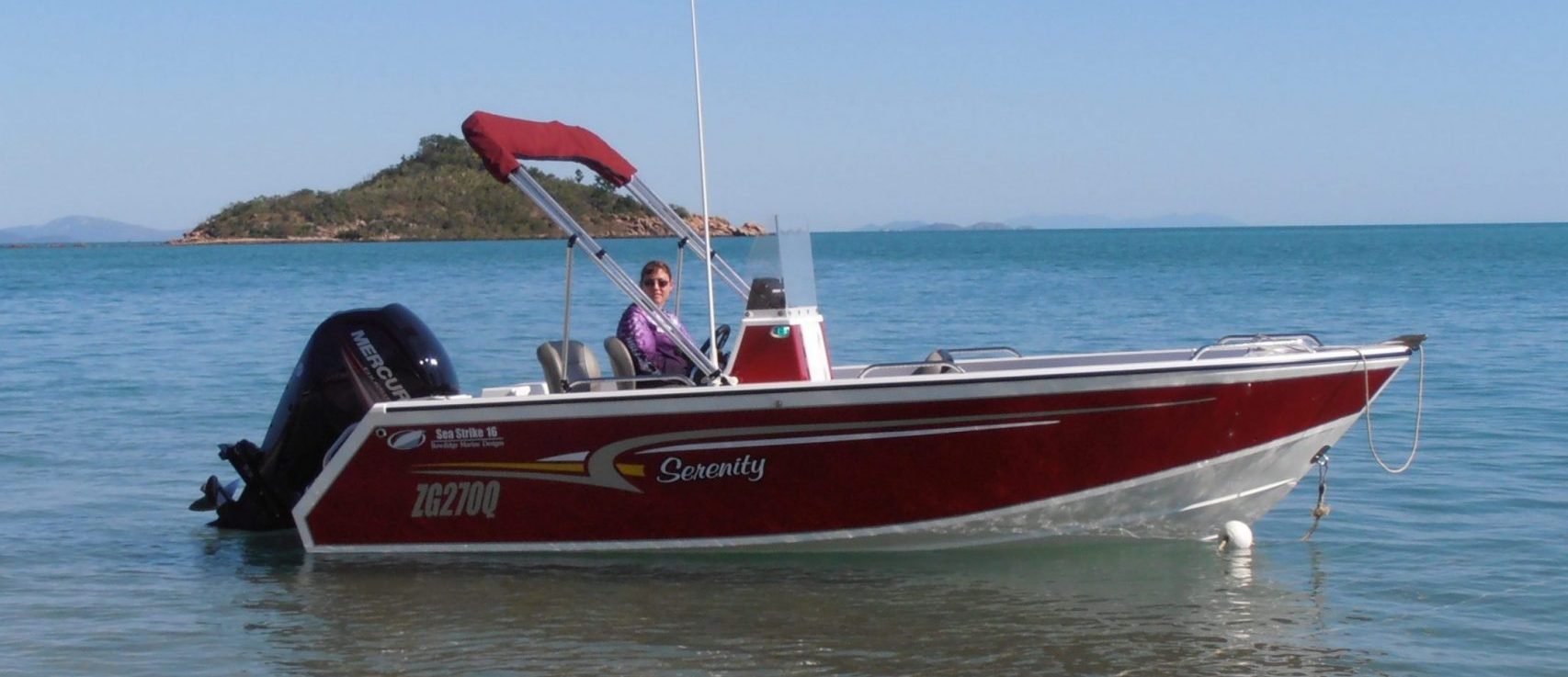 Well I guess my boat status can officially be classed as splashed.


Myself and my mate Steve headed out from my local beach as soon as I picked the boat up from shop. After a couple of pics on sand she was straight into the drink.
Slid off the trailer perfectly. Drew very little water. Knee deep was easily enough. The big Suzuki was fired up and we idled out to the 200 mtr mark. ( wake free zone) I pushed the throttle half way down, the boat simply lifted up and bolted forward. 30 mph @ 4500 rpm (26 kts or 48 kph) and it was running just superbly, quiet, cleaving through the chop like it wasn't even there.

The full bow section combined with fine entry and deep v make for a stunning ride. Steve was blown away at just how well it went. He took the wheel..... You should have seen the grin on his face. Nothing flustered it at all, it wasn't exactly calm. 15 -20 knot southerly wind, in coming tide made for sloppy confused sea conditions. The boat just ate it up. Calm and composed. Any spray that come over was simply overcome by going faster.....the strakes just blew everything way out wide and you outrun it.

Stability was awesome. At rest with 2 of us on one side she barely heeled. It just didn't make sense...Steve's 20 ft boat with a 180 litre water ballast system would be flopping everywhere in the same conditions.
Everything worked. Livey tank, wash down hose, scuppers, the lot. Talk about happy camper.

A high speed run back to the beach was topped off with a cold beer and a dog walker asking me what make of fibreglass boat it was. Classic.
Having ya best mate offer to by the boat right there and then was a fairly good indication that it went pretty bloody well. Today made every second of all the hard graft worthwhile.

Regards Lance (NZ)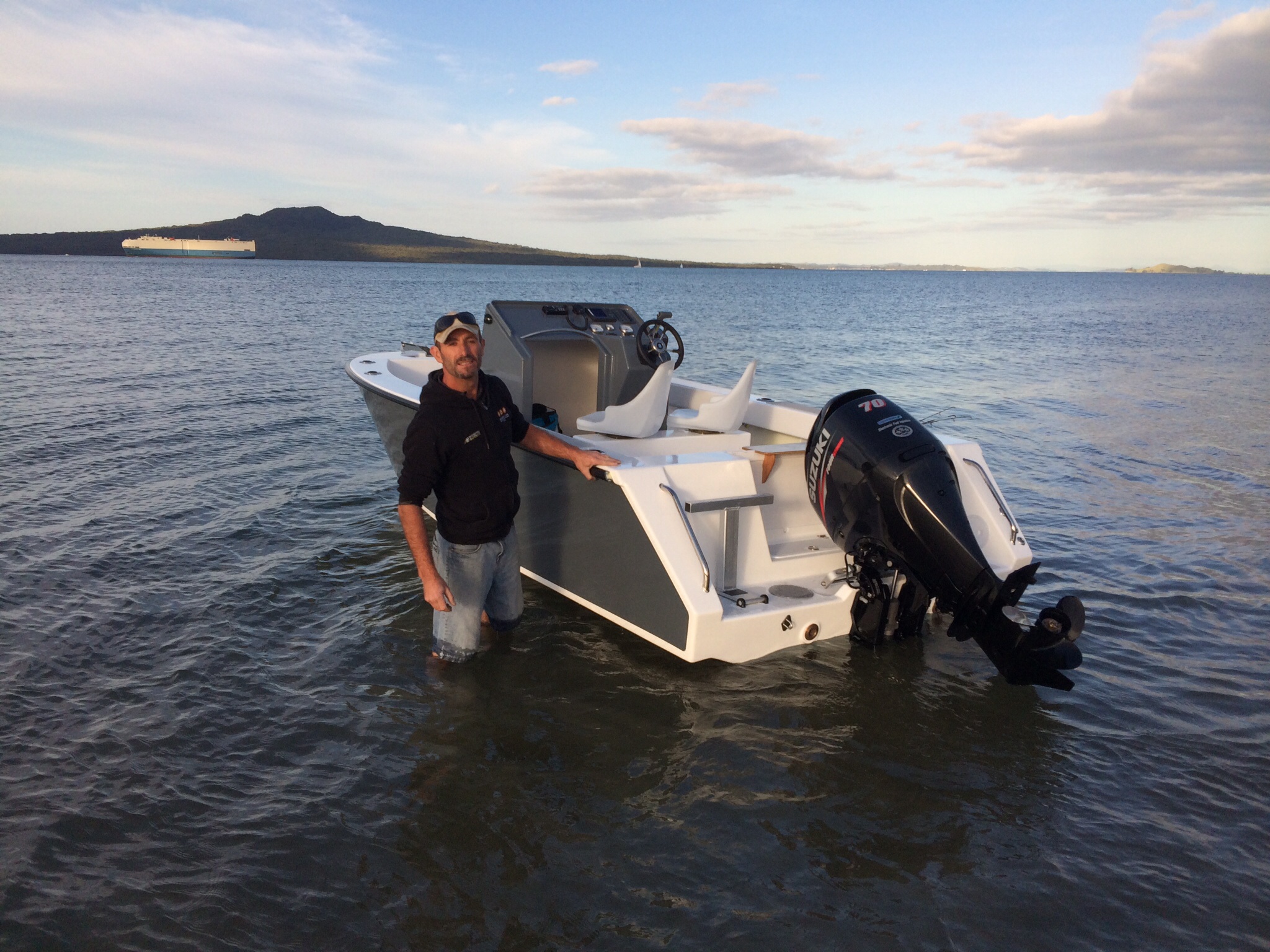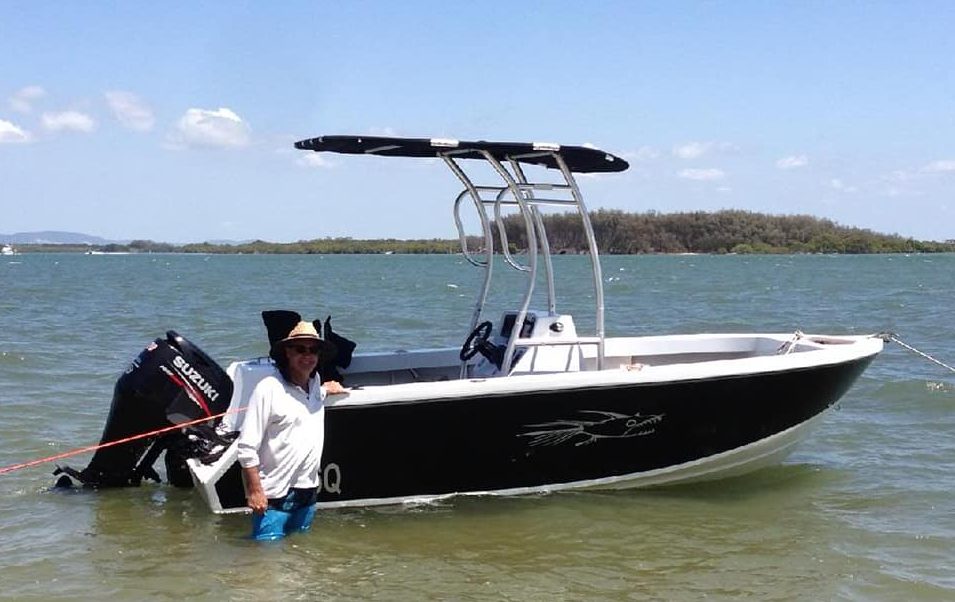 Hi Guys, what a great day.
The Sea Strike "Gav's Ark" floats and is absolutely bloody awesome on the water.
Had a good crowd with Mark & Debbie B, John Mac, Paul (aka Triton) with his SS16 and one of his sons, couple of mates of mine Jerry (of fairing fame) & Dale, as well as my wife, daughter, son in law, and one of my sisters, and a prospective builder Guy and his wife.
Mark and a couple of others have some video footage, but that will come later after Mark has worked his magic, but below are a couple of pics, to wet your appetite.
The 70 Zuk is a great match heaps of grunt, and should be even better when re- propped. Had a run out into Moreton Bay but pretty calm but still just sliced through the bit of chop, throwing the spray out and down so a nice soft dry ride.
Great design Mark,
Thanks a million.
Gav
A few shots from our yearly trip to north west island, 50 nautical miles offshore.
It was our goal when we started the boat to have it ready by christmas and though we were still working on it christmas eve and late christmas day, Mrs clause was not to upset. Left briso boxing day at 7am, arrived on island 6am 27th. We have been coming here for 15 years now and its a fantastic holiday. The boat was excellent and handled all conditions perfectly. A few days 25kts wind, 2m swell and 1/2m wind chop, bow down heading into it was no worries. Then going with it, fell into some big holes [no broken legs or back], landed like on cushion! Great hull, great design.
Better ride than my last 6m plate boat.
Here's a fews pics to show off boat and holiday ...,fish, crays, beautiful water and more.
Regards Paul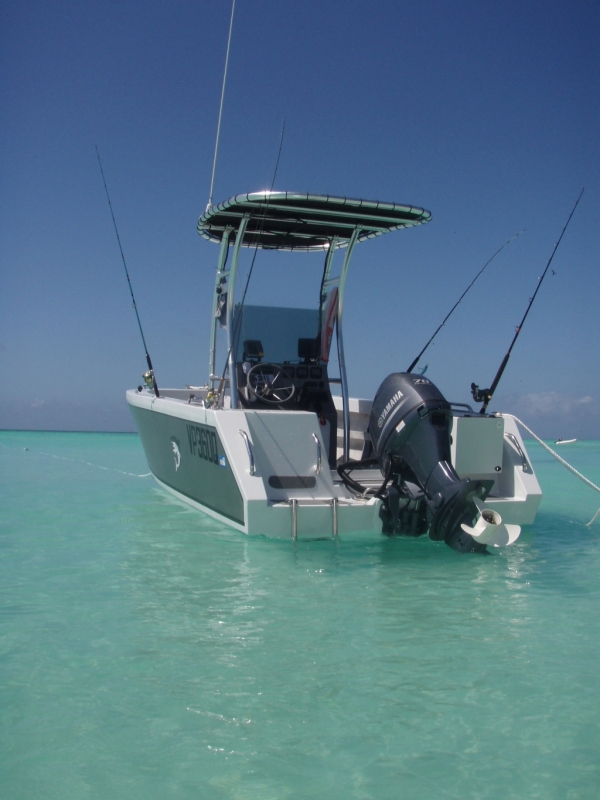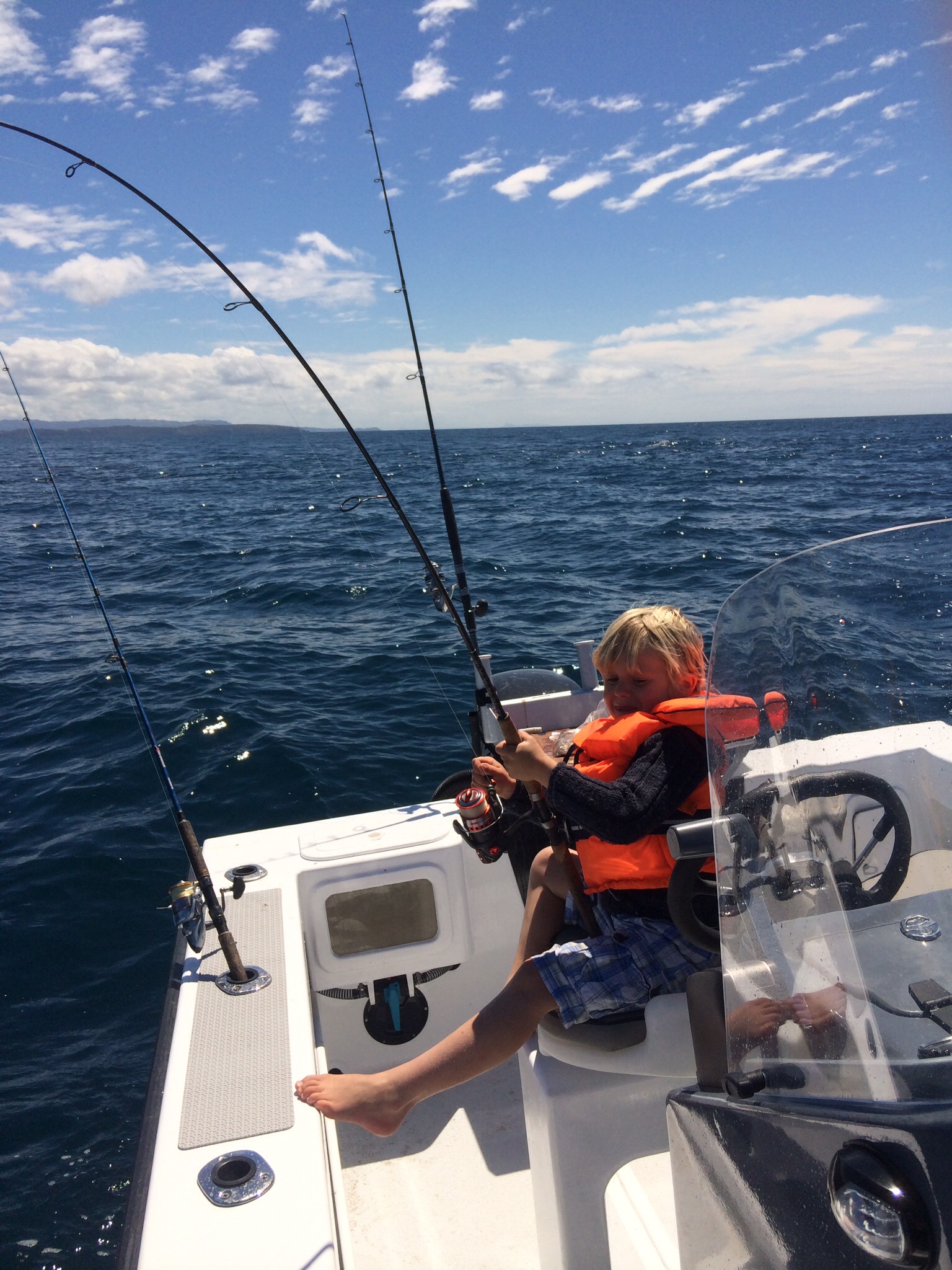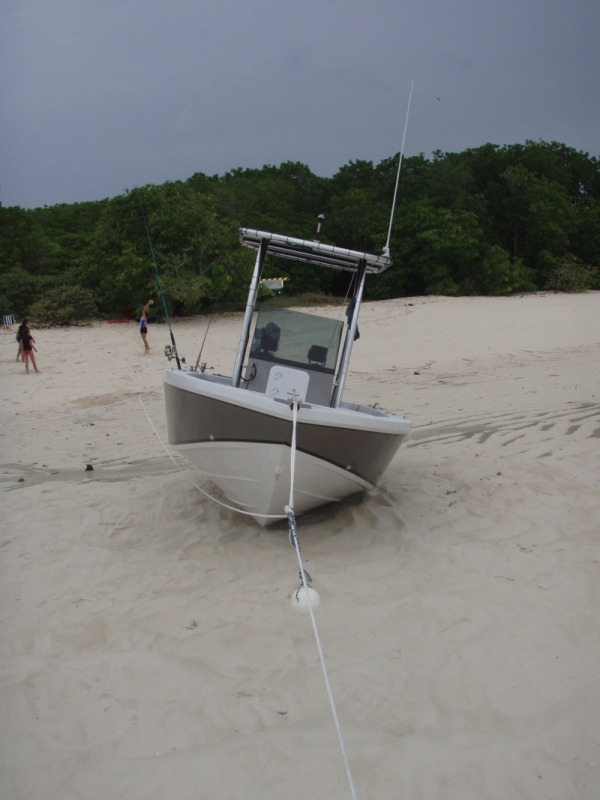 Adam from Sydney and his Sea Strike 16 video's
This is what the Sea Strike 16 was designed for...Hardcore offshore fishing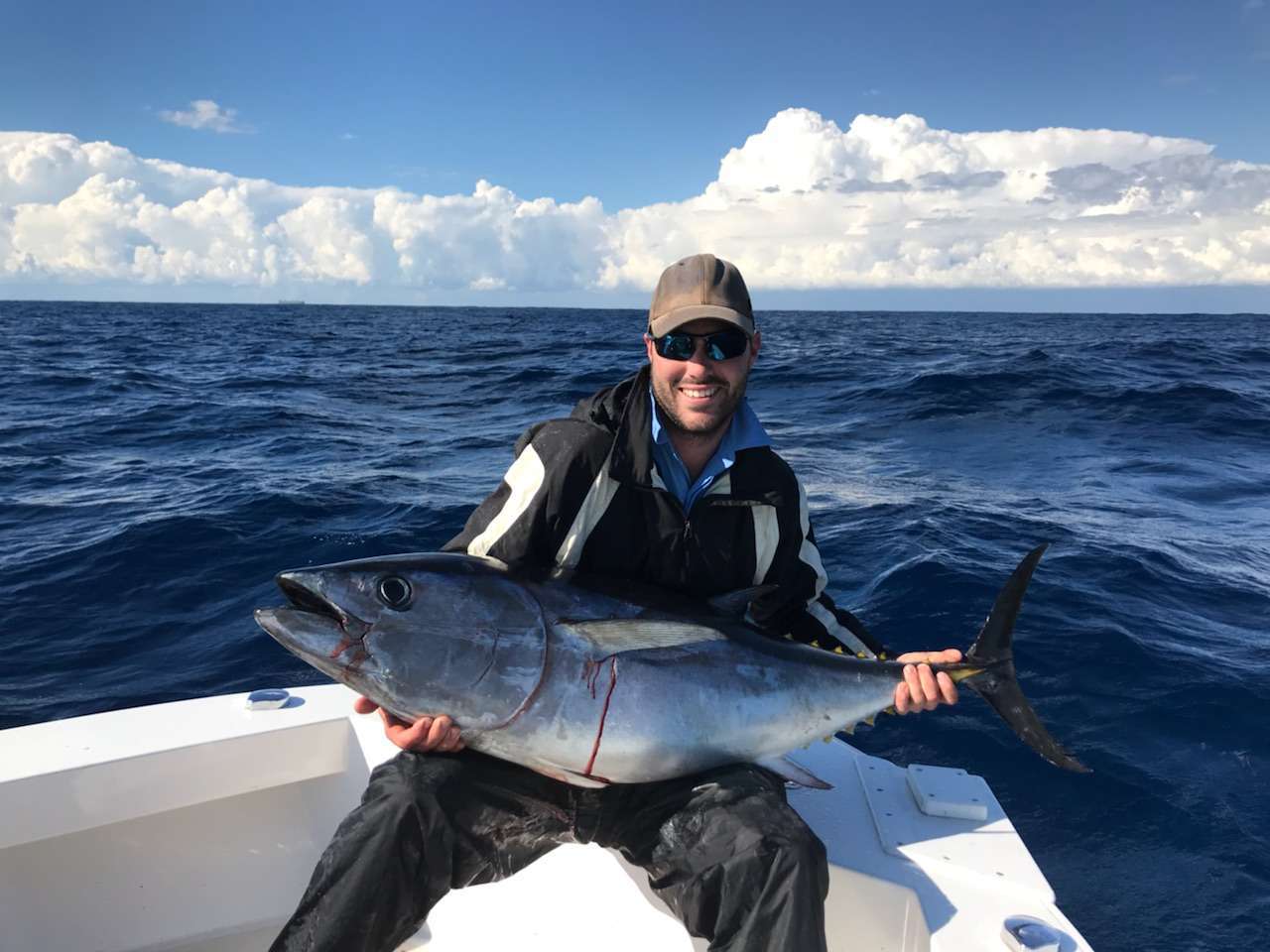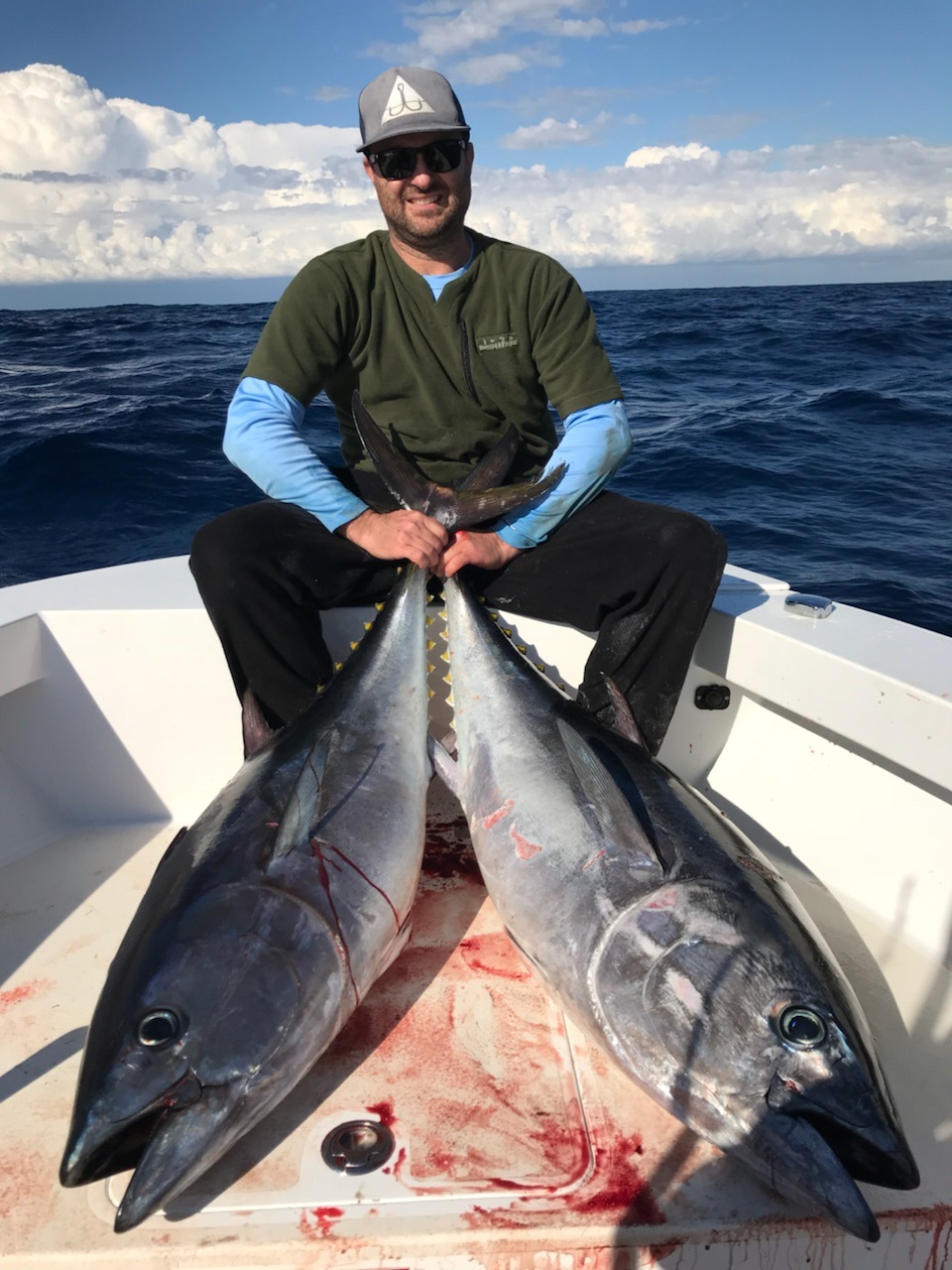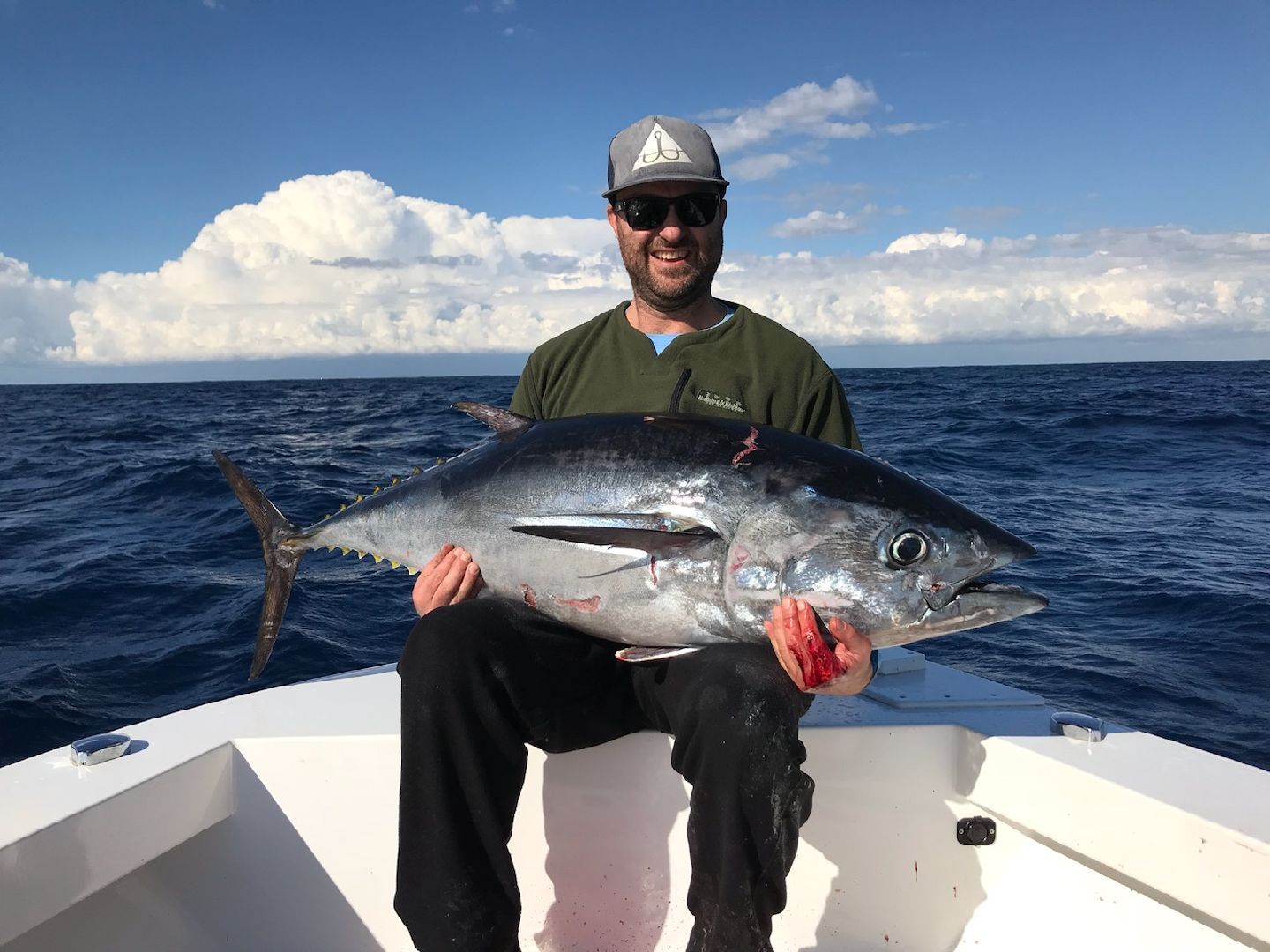 MATERIALS LIST FOR THE SEA STRIKE 16
The following list of materials is approximate and intended for calculation of approximte costs. We offer no guarantees of accuracy.
The list is for all plywood in the construction of the hull, deck and interior. Allowance has been made in the quanties for about 10% wastage.
Resin and glass quanties are only approximate.
MARINE BS 1088 OR AB GRADE PLYWOOD
6mm (1/4") - 9 Sheets
9mm (3/8") - 12 Sheet
12mm (1/2") – 3 sheets
RESIN AND GLASS (For coatings and reinforced areas)
Epoxy Resin & Hardener - 72 kg (19 US gal)
400-450gm (12oz) Double Bias - 70 m ( 76 yards)
2 kg (4.4 lbs) glue powder (Cabosil)
3kg (6.6 lbs) Q-cells (fairing Powder)
The materials list above covers all the supplies for the boat as designed.
Useage of materials may vary due to several factors. For example, a experienced builder will use less resin.
Our resin calculations are based on a 50% glass content.
Options, customization and variations within your build will also effect the bill of materials and outcome.
Anyone can Build a Boat. Its that Easy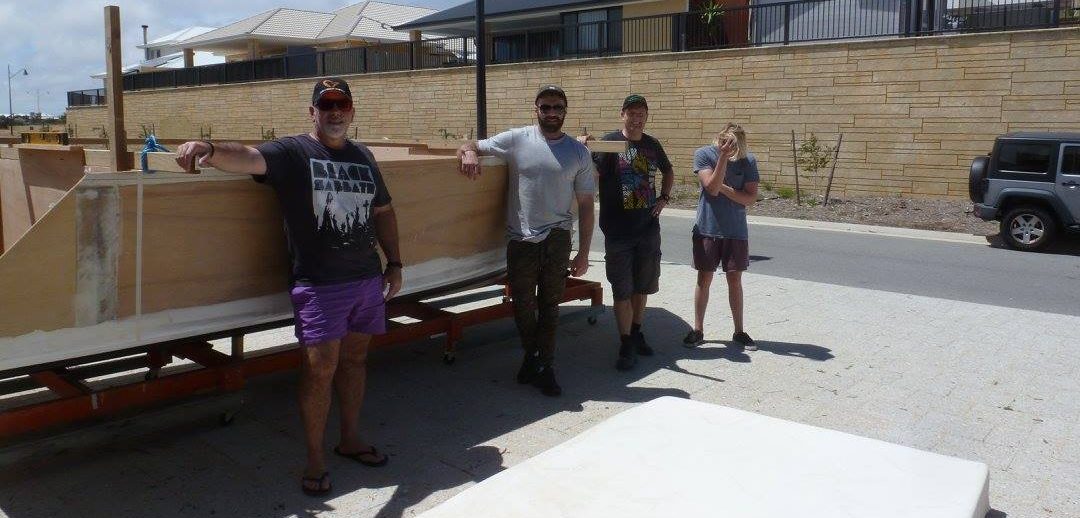 Just about

anybody can build

a boat using the Bowdidge Marine Design Plywood Composite system. This method eliminates many members
that ordinarily require fitting, fairing, and beveling. Thus, it's ideal for beginners. A jigsaw and drill are about the only power tools required. The resulting boat is incredibly light weight, strong, and durable.
This quick and easy boatbuilding method consists of plywood planking panels cut to shape from patterns in the plans which are "stitched and glued" together at the seams. Such a boat can be assembled in a matter of hours after cutting out the parts. The stitching is done with plastic electrical ties passed through small holes along seam edges. These are zipped tight to hold the panels together. The glue is then applied between the stitching and also on the inside in a cove-shaped fillet along the seams, along the outside and inside. After curing, the "stitching" is removed and the gaps filled. Then the hull is covered in glassed.
Plans for all our designs include instructions, material layouts, and material listings. In addition, the patterns provided are precise, since they're taken from the actual 3D modeling and CAD systems.
JUST A FEW OF THE SEA STRIKE 16'S ....
ON THE WATER !!