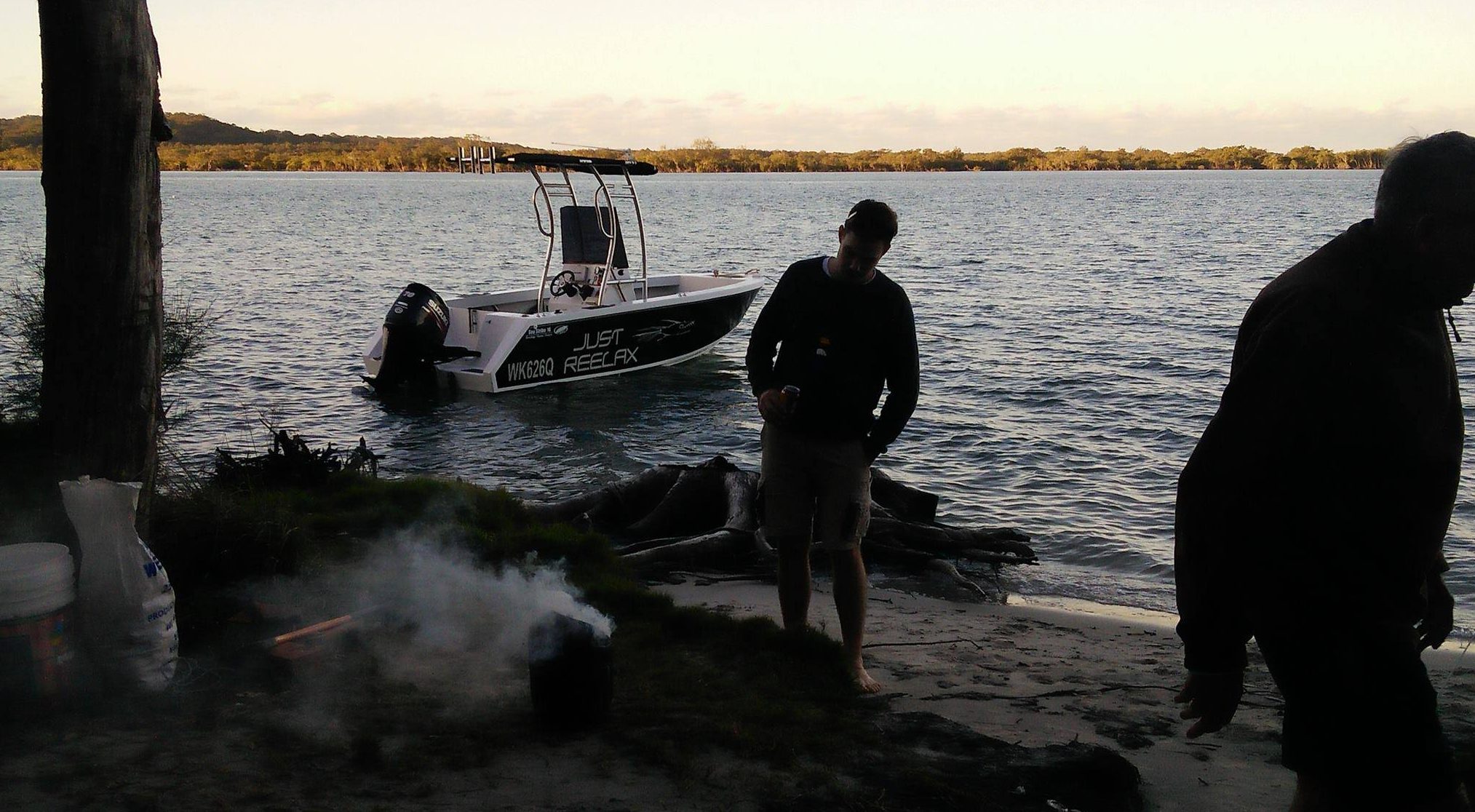 For our builders we offer full size printed bulkhead/ frame patterns, printed on 24" wide paper which are taped together to provide fulls size outlines. Using the full size patterns and detailed plan sheets, the parts can be accurately marked and cut out. All Plan sheets are printed on Architectural D (24" x 36" ) paper except for the full size frame patterns.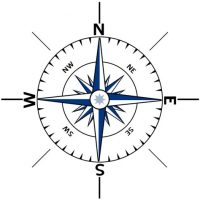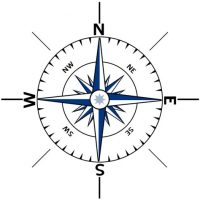 Whatever you have in mind for the weekend, whether it be fishing outside the heads chasing kingies, or fishing the reef for snapper, the Sea Strike 16 can handle it. With her aggressive lines that tout an elevated level of confidence, if fishing is a passion you live for, then the Sea Strike 16 comes with more standard equipment and unique, pro-level fishing features than any boat in its class.
The Sea Strike 16 includes a large two person center console for extensive electronics and load of storage within. She includes kill tanks, bait tank, ice box facilites, under floor storage, walk through transom and up to a 100 litre optional fuel capacity for those long offshore runs. Also the Sea Strike 16's boat arrangement means that when it comes to fishing out back, the cockpit area allows for all round fishability, even around your motor with no snags !
Typically with normal fishing boat arrangements, the outboard gets in the way as you fight your way from side to side, but not so with the Sea Strike 16. It's all within rods length. And we haven't even looked at the casting deck up front. !
So if your passion is fishing, whether your trolling the shallows for squid or, racing to your favorite offshore fishing grounds, experience the ultimate in sport fishing performance.
It all comes down to your imagination!!
We do not offer CNC files for this Design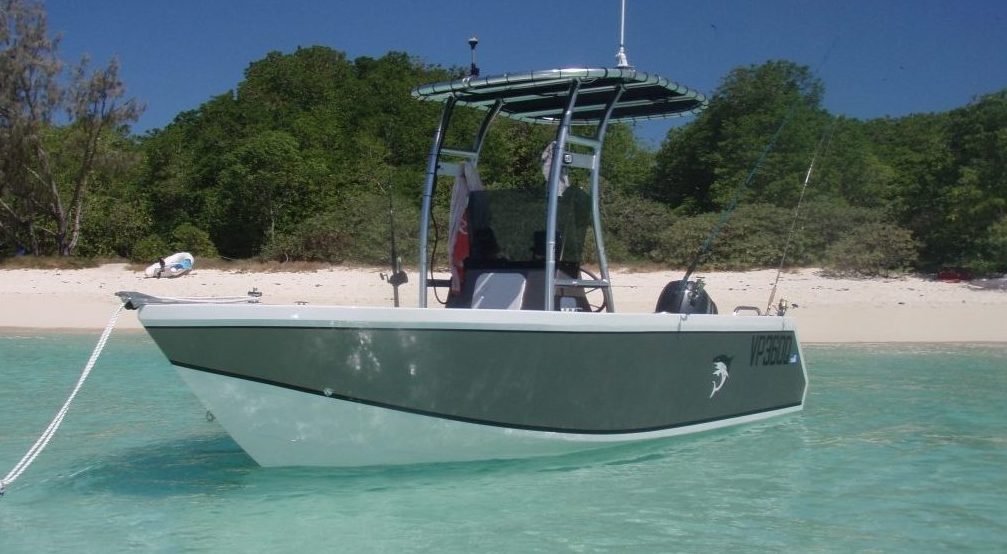 SPECIFICATIONS:
- Overall Hull length ......16 ft ( 4.87m)
- Beam ...... 7ft-2" (2.18m)
- Deadrise @ Transom ...... 20 degrees
- Engine shaft length ...... L/S (20")
- Recommended Hp ...... 70-90 Hp
- Fuel Capacity ...... 70-100 litres ( 19USG)
- Construction …. Epoxy Fibreglass Plywood Composite Construction
Adam from Sydney and his Sea Strike 16  video's
This is what the Sea Strike 16 was designed for...Hardcore offshore fishing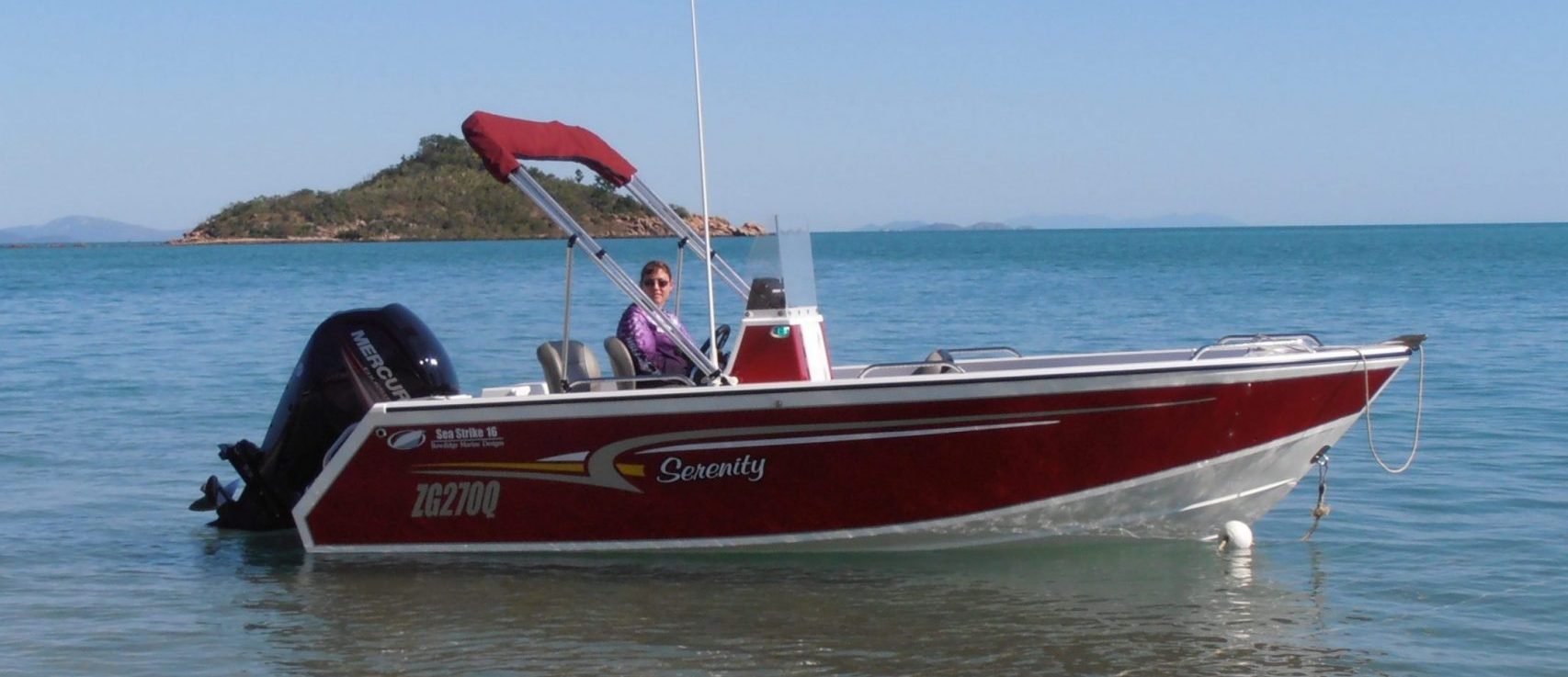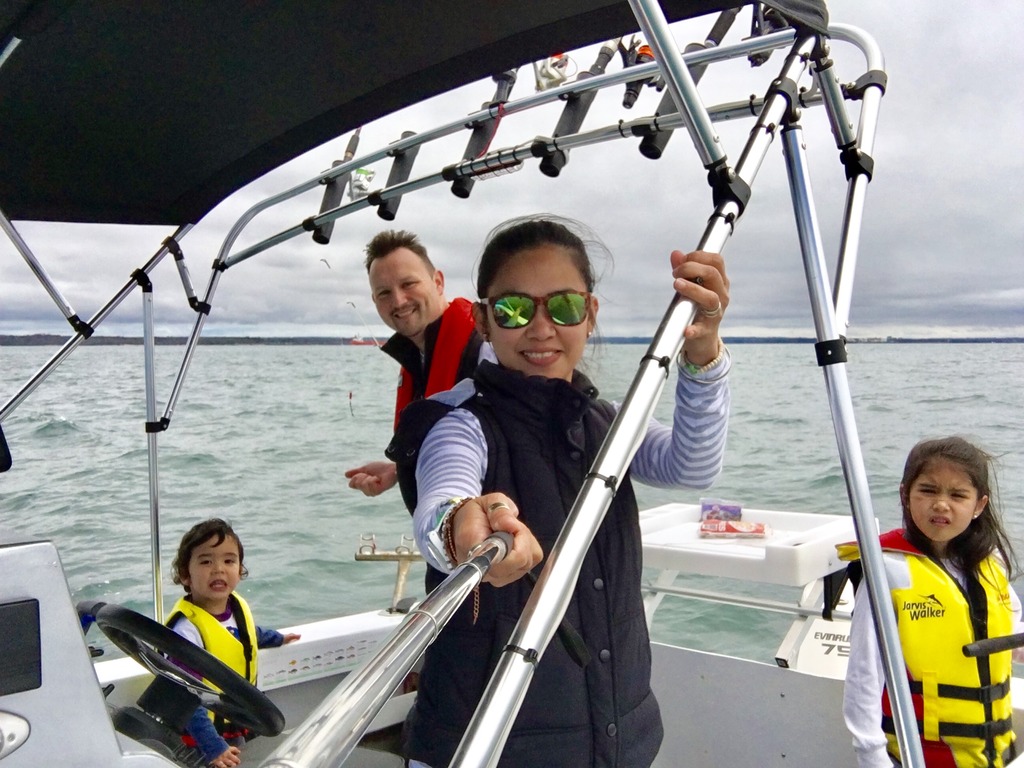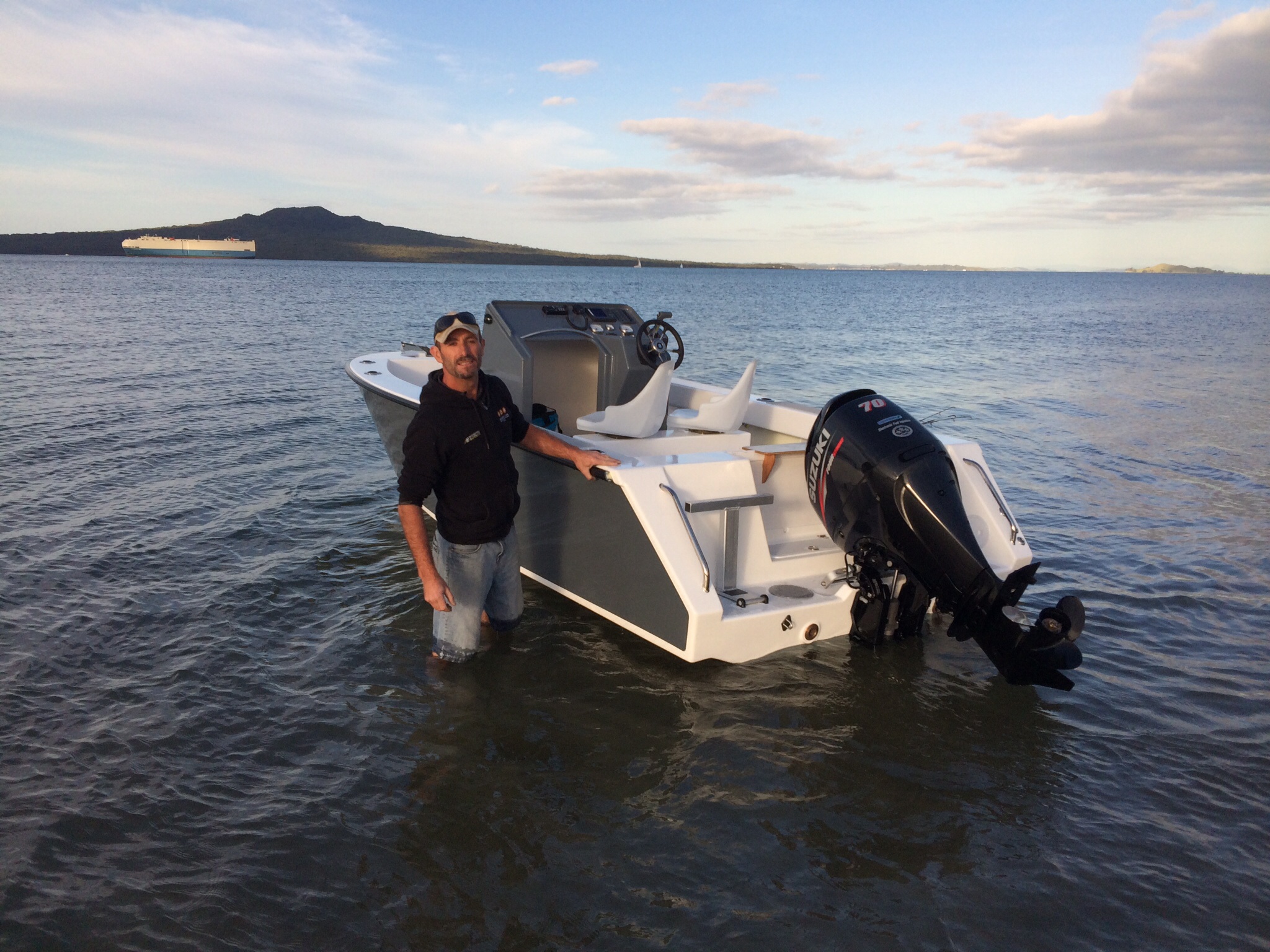 MATERIALS LIST FOR THE SEA STRIKE 16
 

The following list of materials is approximate and intended for calculation of approximte costs. We offer no guarantees of accuracy. The list is for all plywood in the construction of the hull, deck and interior. Allowance has been made in the quanties for about 10% wastage. Resin and glass quanties are only approximate.

MARINE BS 1088 OR AB GRADE PLYWOOD
6mm (1/4") - 9 Sheets
9mm (3/8") - 12 Sheet
12mm (1/2") – 3 sheets

RESIN AND GLASS (For coatings and reinforced areas)
Epoxy Resin & Hardener - 72 kg (19 US gal)
400-450gm (12oz) Double Bias - 70 m ( 76 yards)
2 kg (4.4 lbs) glue powder (Cabosil)
3kg (6.6 lbs) Q-cells (fairing Powder)

The materials list above covers all the supplies for the boat as designed.
Useage of materials may vary due to several factors. For example, a experienced builder will use less resin. Our resin calculations are based on a 50% glass content. Options, customization and variations within your build will also effect the bill of materials and outcome.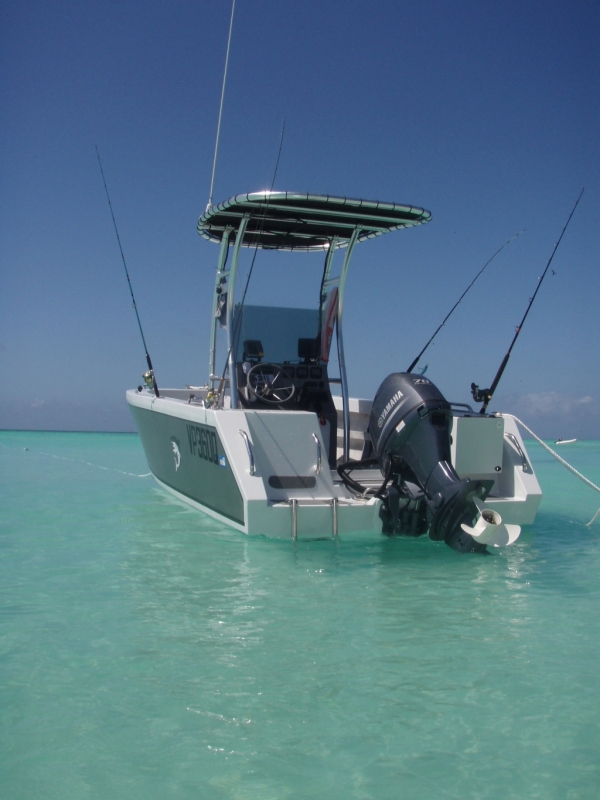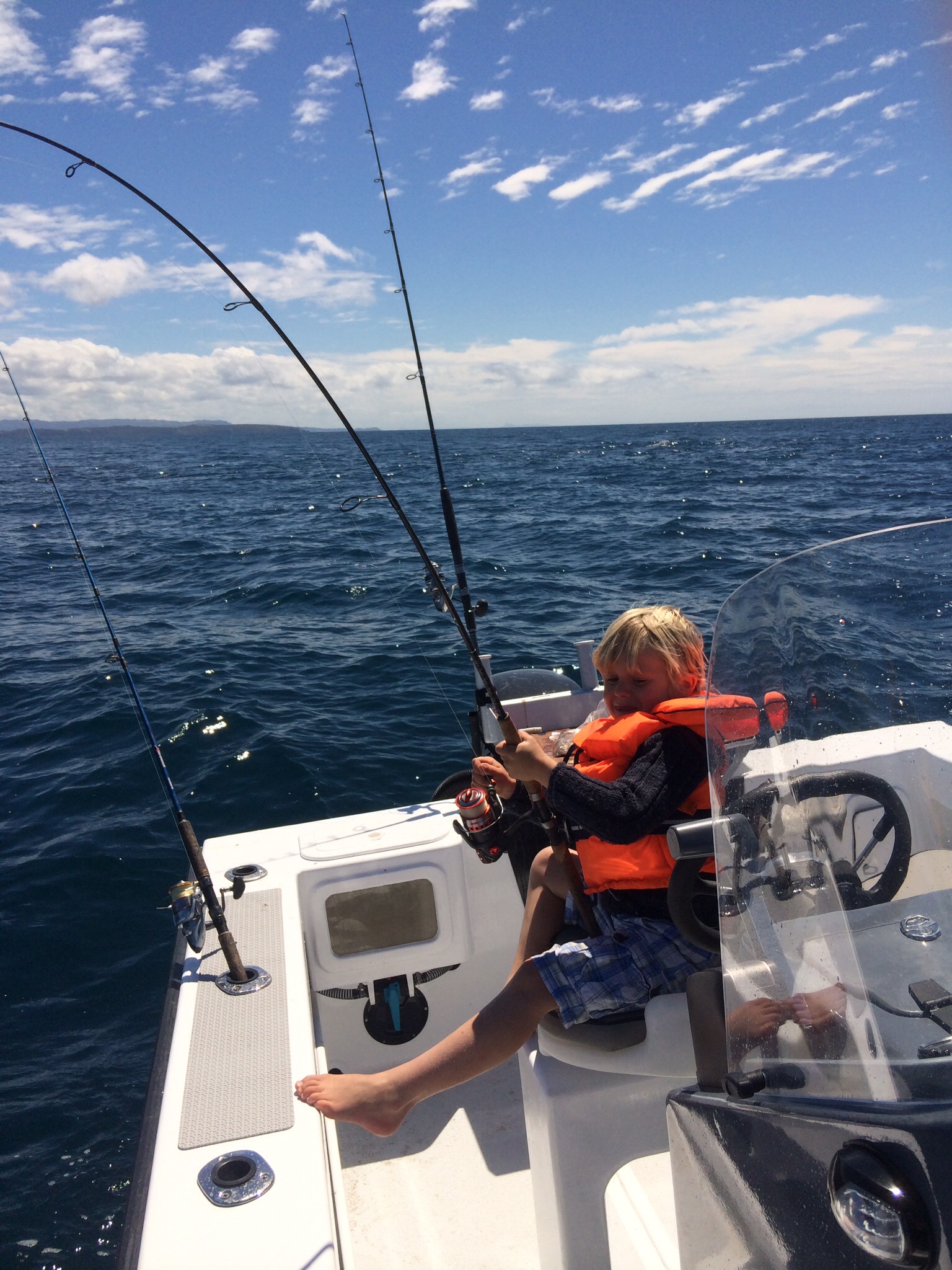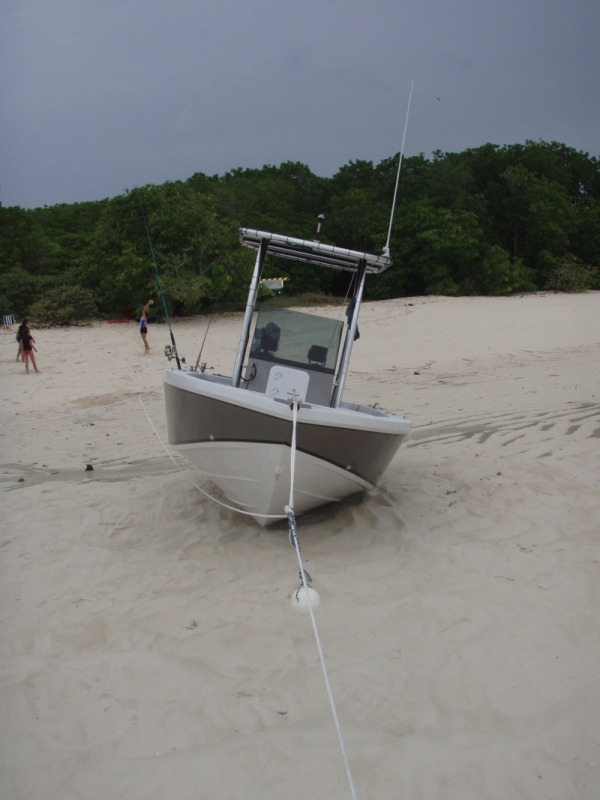 Anyone can Build a Boat. Its that Easy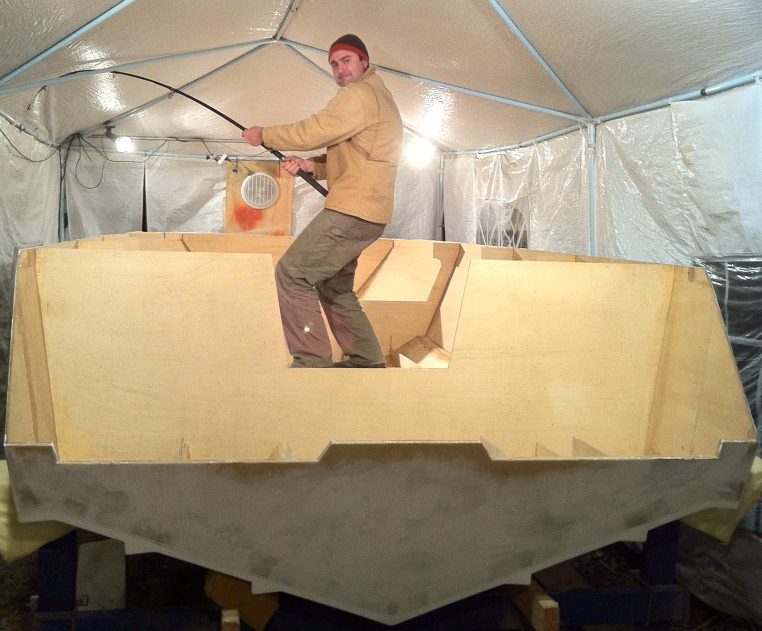 Just about anybody can build a boat using the Bowdidge Marine Design Plywood Composite system. This method eliminates many members that ordinarily require fitting, fairing, and beveling. Thus, it's ideal for beginners. A jigsaw and drill are about the only power tools required. The resulting boat is incredibly light weight, strong, and durable.
This quick and easy boatbuilding method consists of plywood planking panels cut to shape from patterns in the plans which are "stitched and glued" together at the seams. Such a boat can be assembled in a matter of hours after cutting out the parts. The stitching is done with plastic electrical ties passed through small holes along seam edges. These are zipped tight to hold the panels together. The glue is then applied between the stitching and also on the inside in a cove-shaped fillet along the seams, along the outside and inside. After curing, the "stitching" is removed and the gaps filled. Then the hull is covered in glassed.
Plans for all our designs include instructions, material layouts, and material listings. In addition, the patterns provided are precise, since they're taken from the actual 3D modeling and CAD systems.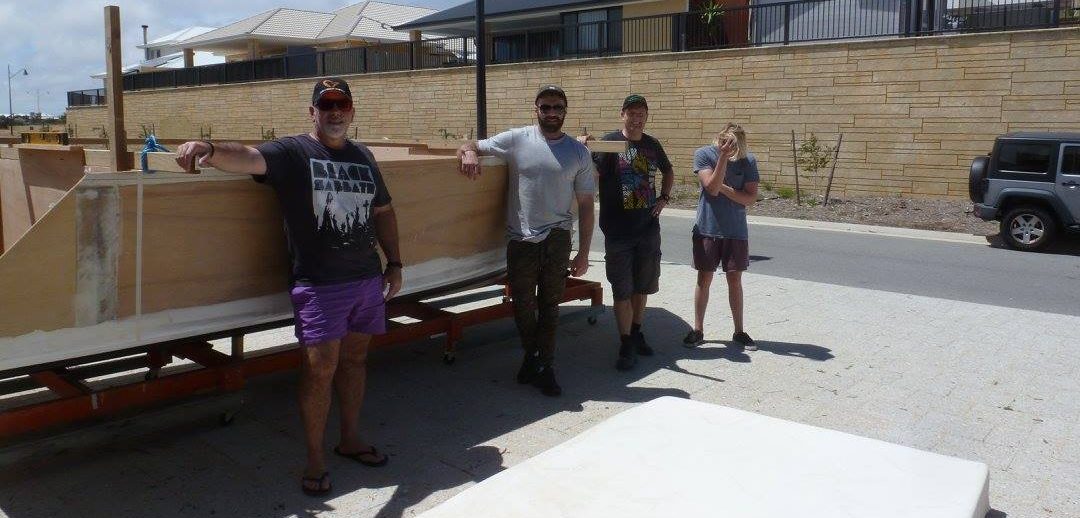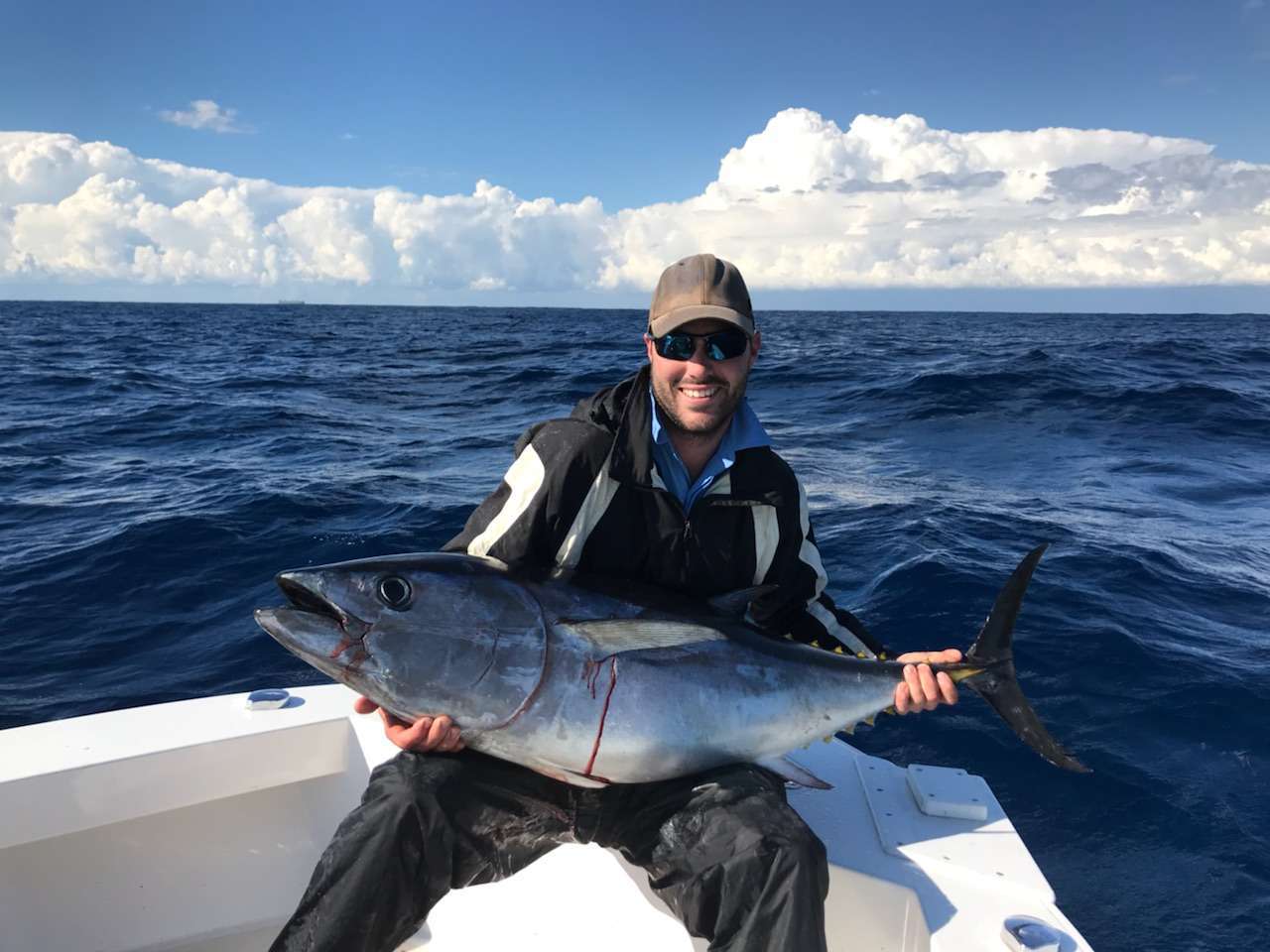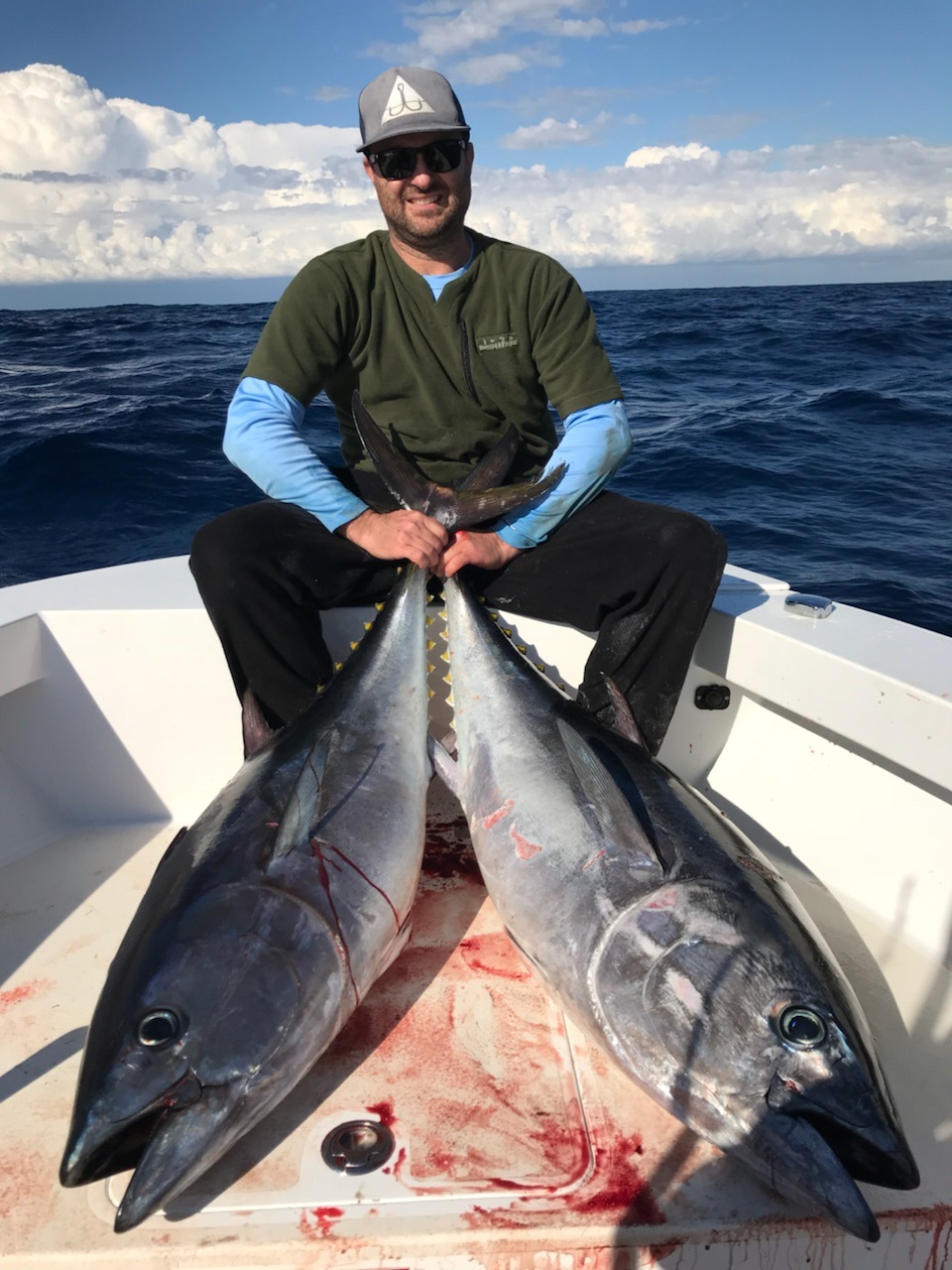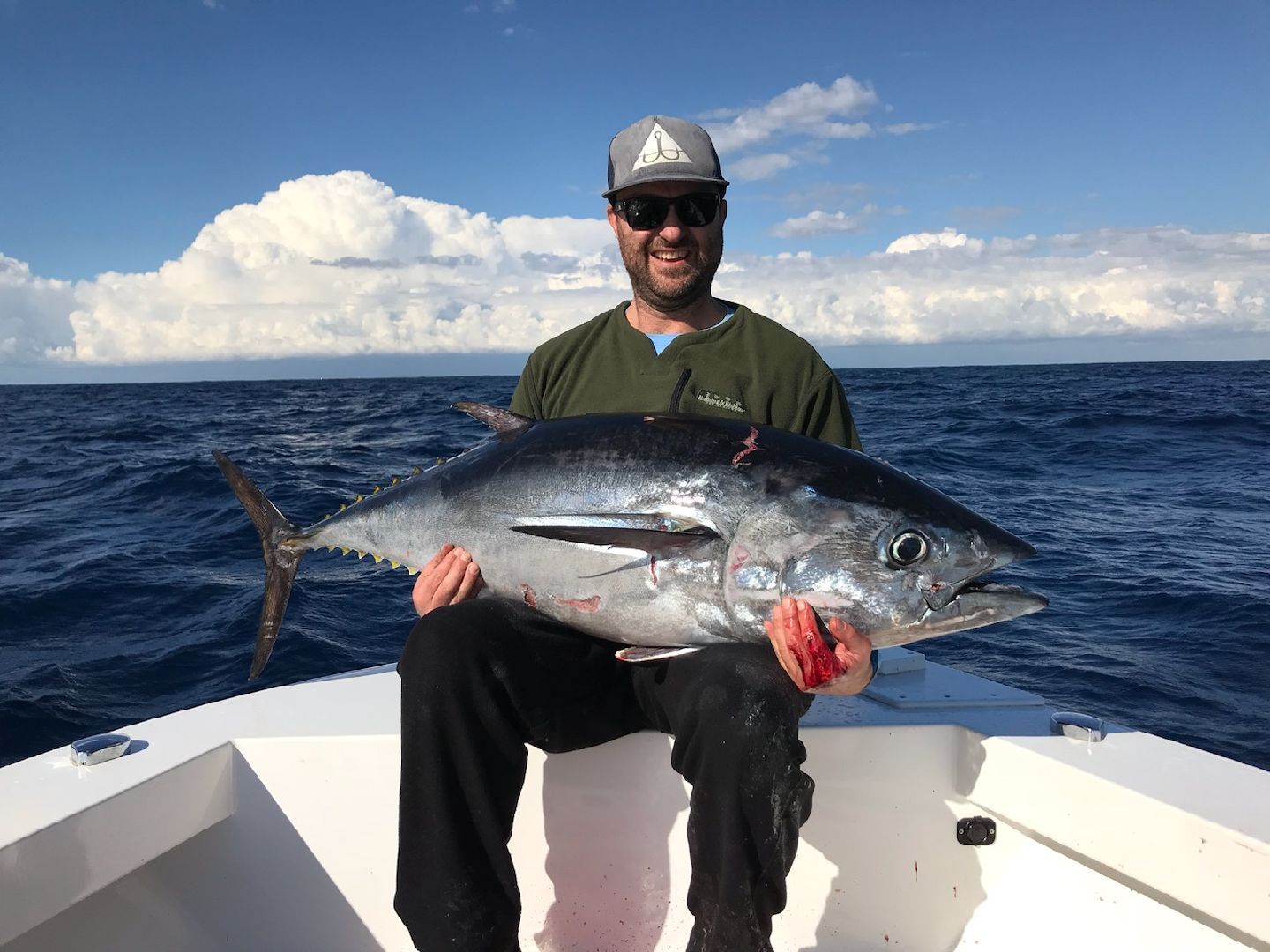 Thinking of building a BMD design? 

Want all the LATEST NEWS and more?
Well, why not subscribe to our Newsletter, catch up with the News, Builds, Launchings, Technical articles, Fishing and more..
All this and more...plus...Whats even better... 

 
95% of our clients have never built a boat before !