Its great to see the EdgeTracker 426 is now in production under license in South Korea. Working with Youngi from RipTide Boatworks, the EdgeTracker 426 is now being built and sold as a solid fibreglass version. We wish Youngi all the best with his new business
Youngi writes:
Thanks to Mark Bowdidge for his great support at all times.
-Begin wooden Boat building- About 11 years ago, I started to make wooden boats by chance.
My first work was a really good day sailor called "Herrshoff's Biscyane bay 14".
This sailing yacht has given me tremendous inspiration about the boat building and is an unforgettable work that has led to boat business as a result of starting this small yacht.
-Canoes and Kayaks-
One of the things I was most concerned about when making canoes and kayaks as an amateur builder was the finishing work.
Because of my personality, I guess, I could not stand the uneven face.
The work I was always confident about was to applying epoxy and sanding.
Of course, the result -surface of the boat- was always gave me a satisfactory..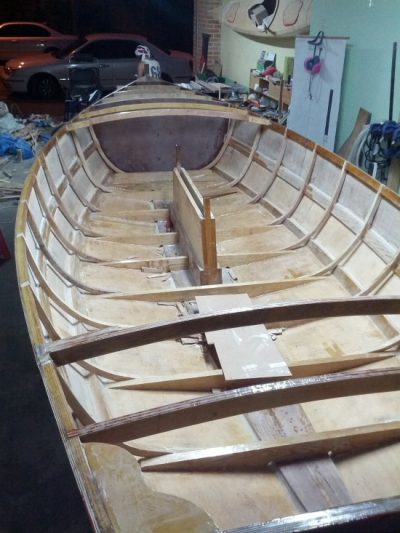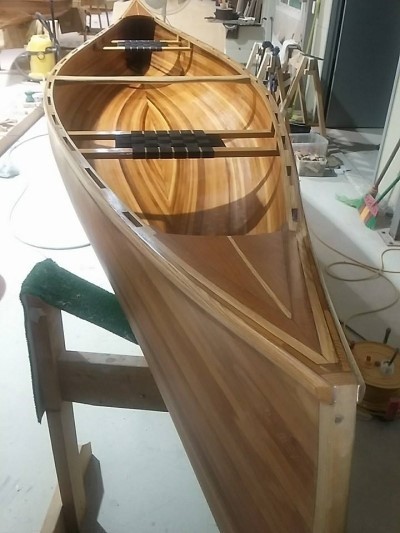 -Power boats. Meet Mark Bowdidge-
One day, after four hours of canoeing, I decided that I should not ride the rowing boats again and started looking for a boat with a motor.
Then I found a very nice and cool boat on the web, and at that time I started my third boat business - Sale custom power fishing boats - with my partner.
After contacting Mark Bawdidge and telling him that we wanted to start our boat business with your design, we got a business license from him and made our first work, the "Edge Tracker 487". The Business was… no good at that time. Because….
"I have never tried boat fishing before."
It means, I did not know the placements of everything for fishing to know to sell a fishing boat. After completing the Edge Tracker 487 as shown in the original Bowdidge's drawing, I stopped the business and went fishing for about two years.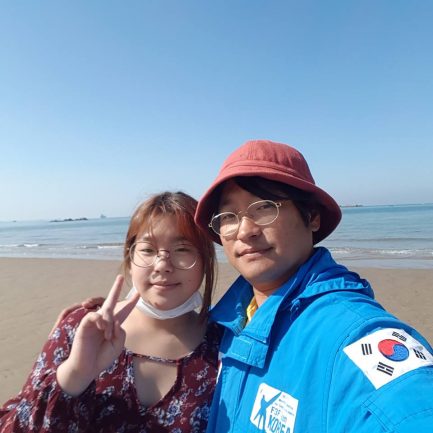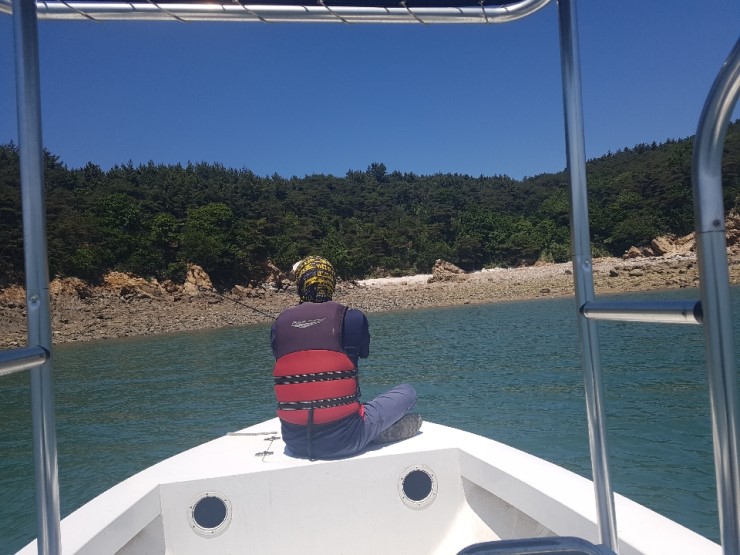 So, at the end of many discussions with Mark, I decided to produce the FRP boat.
Last year in August, I started building Edge Tracker 426 for Master model as a plug.
I launched complete model on May in year 2018.
I applied the interior of the Edge tracker 426 by combining the parts I felt during the last two years of boarding fishing and interviews with longtime fishermen. I would like to pray to the boat builders around the world for this to be my last successful boat business.
Thank you.
Riptide Boatworks.
Boat Builder.
Yeo Young Gi.