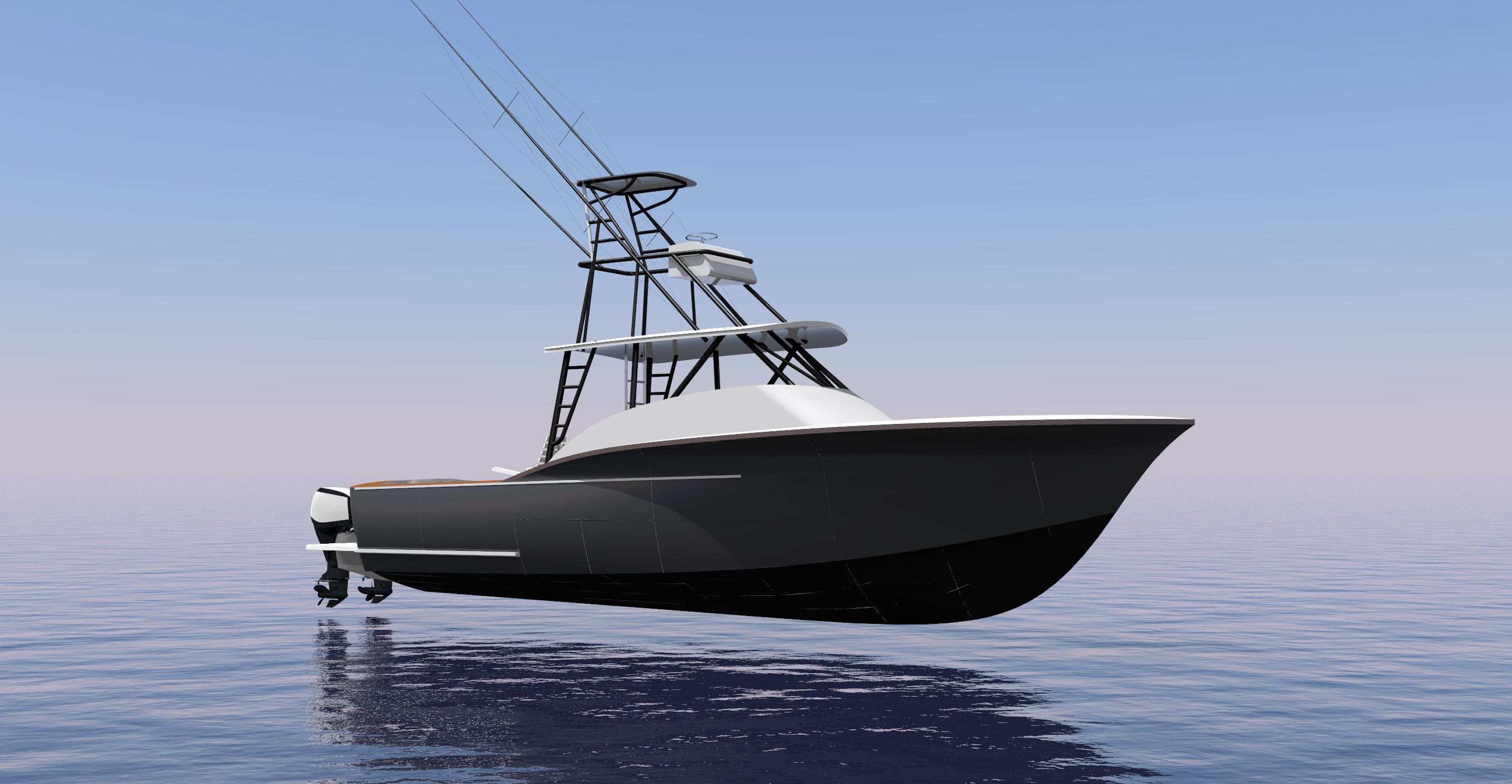 For our builders we offer full size printed bulkhead/ frame patterns, printed on 24" wide paper which are taped together to provide fulls size outlines. Using the full size patterns and detailed plan sheets, the parts can be accurately marked and cut out. All Plan sheets are printed on Architectural D (24" x 36" ) paper except for the full size frame patterns.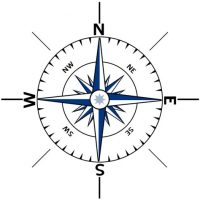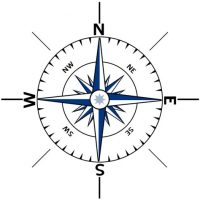 Just thought I'd share a few progress renderings of the lastest design I'm presently working on for Scott Martinsen, who owns a game fishing resort in Vanuatu.
- A walkabout design between 32-35ft
- a large cockpit with game chair
- Powered by twin outboards (this meant a pod)
-Interior large enough for a single or twin bunks/ toilet and storage compartments
- large workstation for lures/ a small fridge/ freezer
"See what you can come up with that fits the bill" said Scott
Well..here it is..The QUICKSTRIKE 35 ... a Carolina style boat.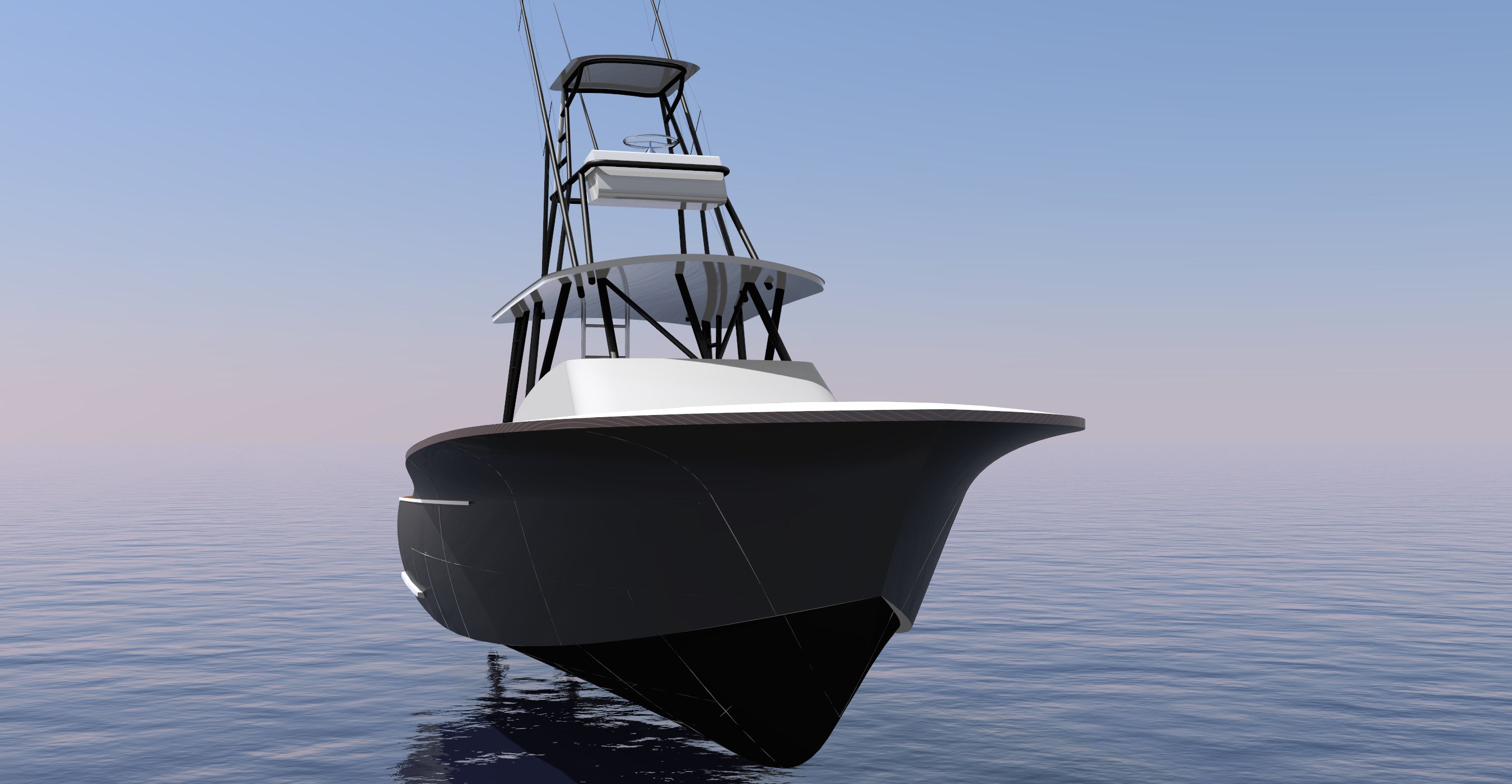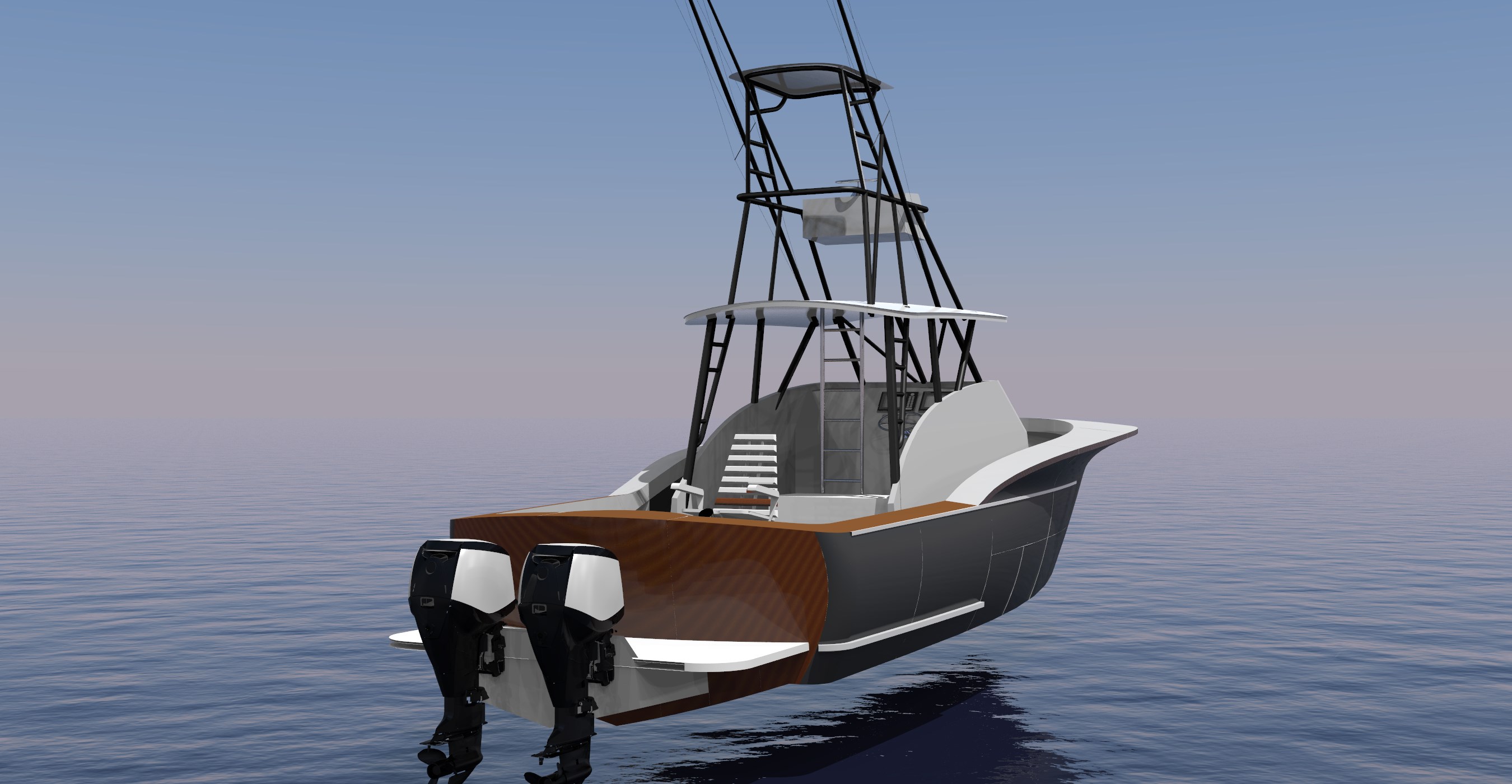 SPECIFICATIONS:
- Overall Hull length ......35 ft - 10 inches ( 10.92m)
- Overall Beam ...... 12ft - 7in (3.83m)
- Hull Draft ...... 1ft-10" (560 mm)
- Engine shaft length ...... 25"
- Fuel Capacity ...... 264 USG (1000 litres)
- Fresh water Capacity ….. 106 USG (400 litres)
- Displacement …. 12,000 lbs ( 5444 kg)
- Construction …. Cold Molded Plywood Construction
AUSTRALIAN/USA BUILDERS PLATE COMPLIANT
(Similar to picture below)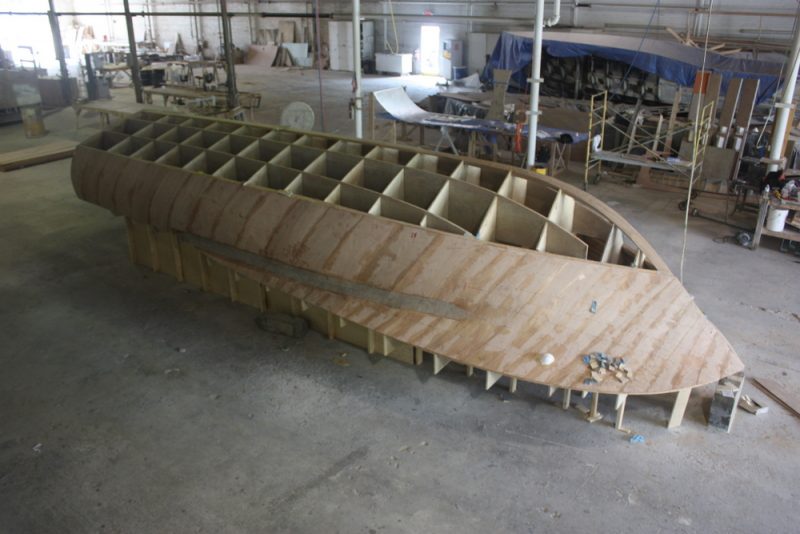 Thinking of building a BMD design? 

Want all the LATEST NEWS and more?
Well, why not subscribe to our Newsletter, catch up with the News, Builds, Launchings, Technical articles, Fishing and more..
All this and more...plus...Whats even better... 

 
95% of our clients have never built a boat before !