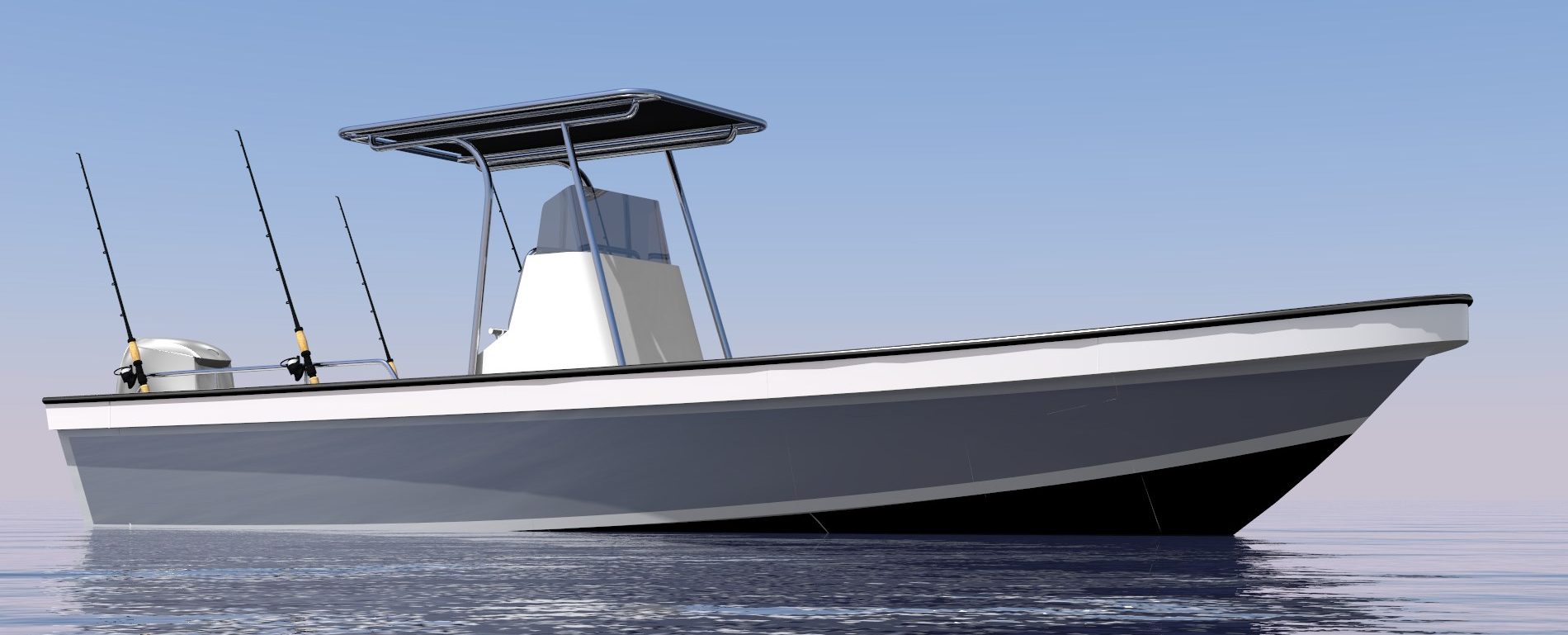 The Run Riot 24 is more than just a bay boat, it's a design that allows for offshore and inshore adventures.
The Run Riot 24 offers the most storage space (almost double) of any panga or longboat style boat in its class.
With an interior designed for fisherman or extended family adventures away, the Run Riot offers large fore and aft decks, comfortable seating forward with clear and open uncluttered decks and, loads of room for making long runs between island adventures.
Whether if be crossing open bays, running the flats or venturing out of the inlets to reefs or diving the wrecks, the Run Riot 24 was designed to get you there and back in comfort.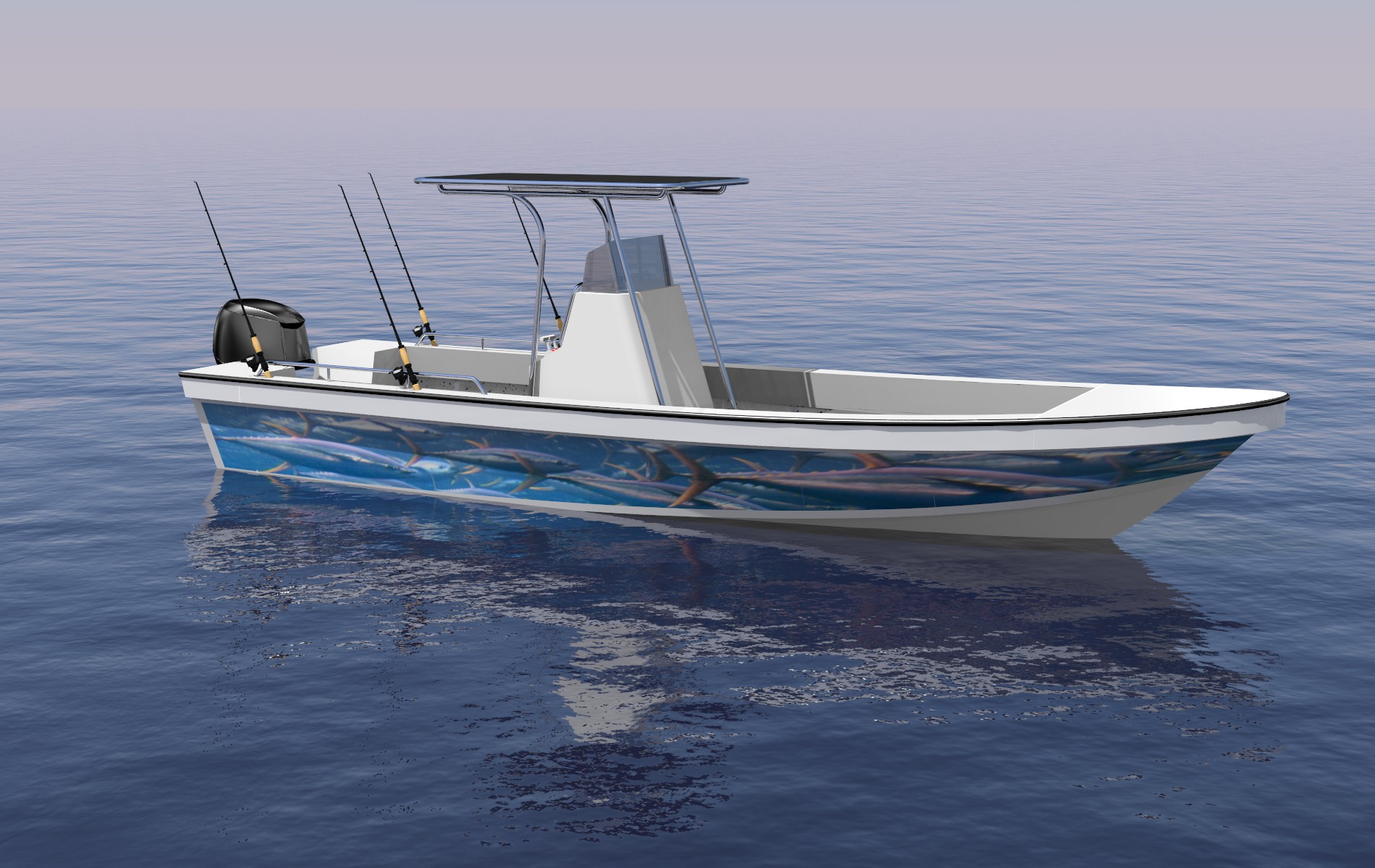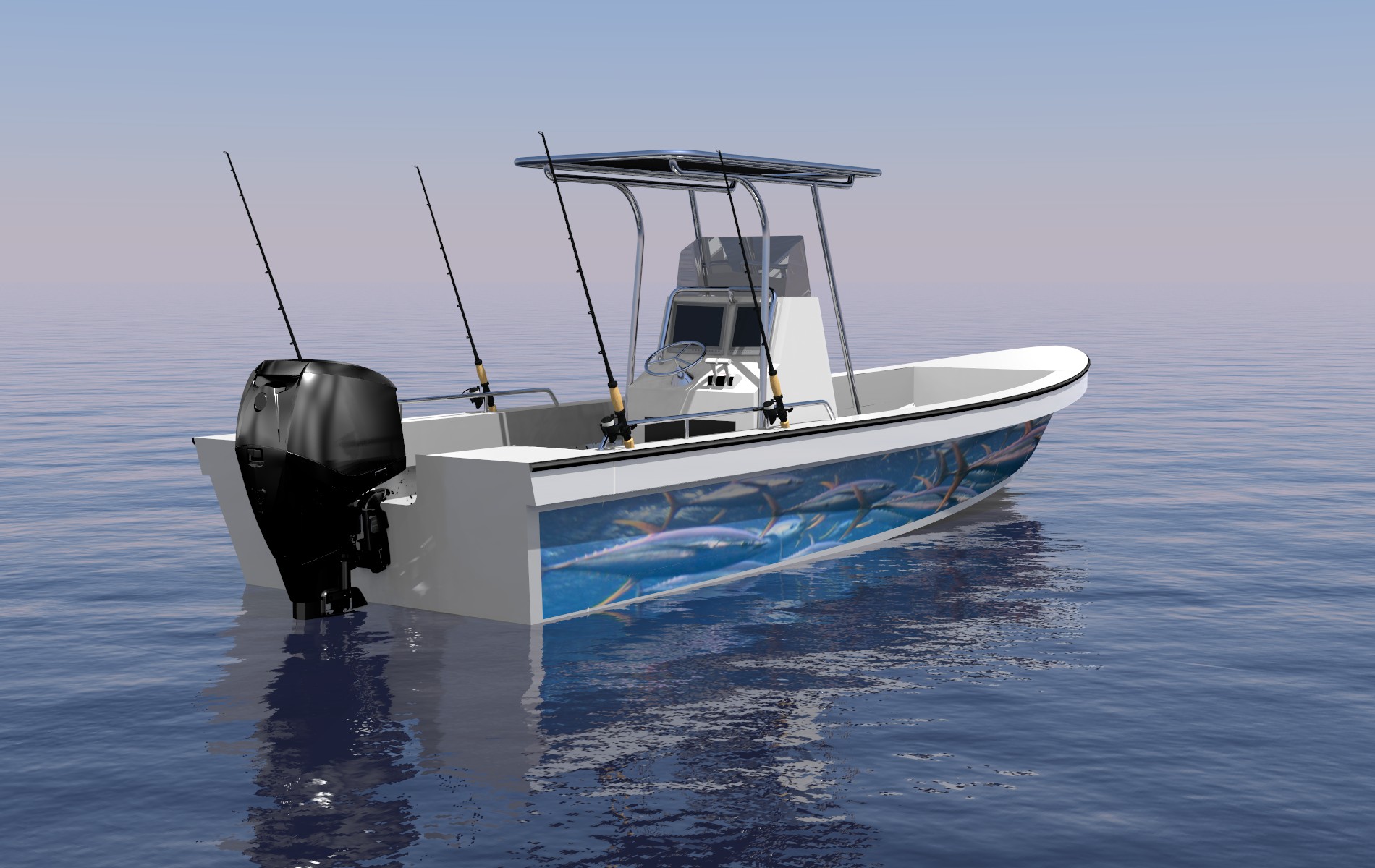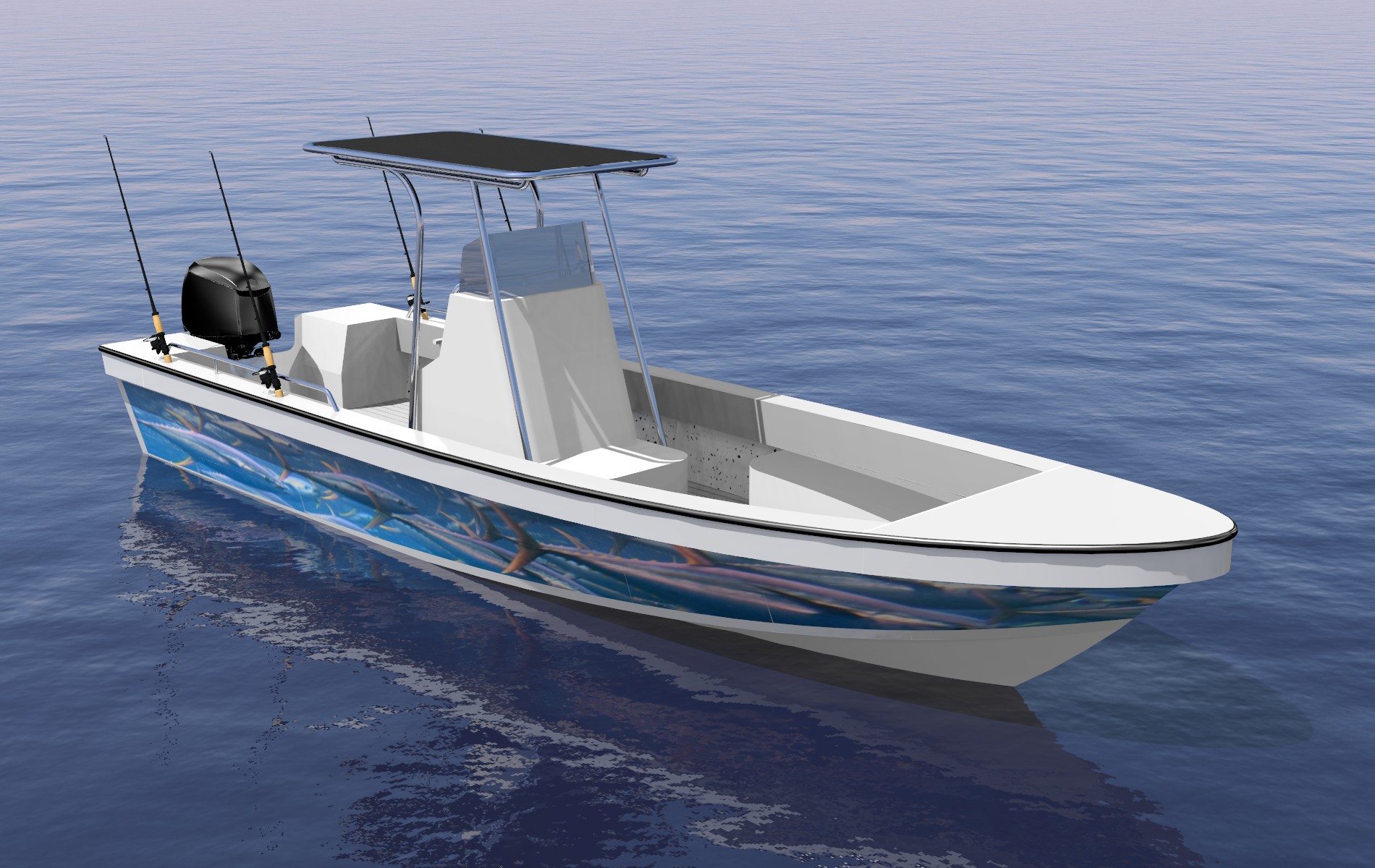 As the RUN RIOT 24 is designed exclusively for the passionate angler, diving enthusiast or family/work boat for trips between islands.
The Run Riot 24, with her sleek yet simple lines, provides handy storage compartments, massive deck space, a centre console, and loads of forward seating..., these are just a few of the standard features. The rest is left to your imagination. With a dead rise @ midship of 19 degrees and low horsepower requirements, the RUN RIOT 24 offers impressive speed and performance, a testament to it's efficient hull design providing a smooth, dry ride in open waters or coastal island hopping conditions.
On the plane, her large chine flats prevents squatting at low speeds while at high speeds the chines deflect water down and under the hull, acting as two points on which it balances. These points provides a great deal of dynamic stability for a more solid ride, while also increasing lift and reducing drag for a faster more efficient running hull.
Performance:
Freed of the constraints of an assembly line, BMD designs lightweight, rigorously-engineered boats that deliver speeds with emphasis on safety and ride .
This speed capability gives you the time and flexibility to do more boating, more fishing, not to mention the pride that comes from building your own boat.
The weight ratios of our designs deliver outstanding range too, so you can cruise further and faster with better fuel economy.
This maximizes your time aboard - giving you more options for any given trip, more ability to go and more money in your pocket.
So if you live, fish and dive in an area where it means heading out into a large open bay or looking for adventures between island cruising and, want a boat that won't break the bank.....
the Run Riot 24 is waiting for you.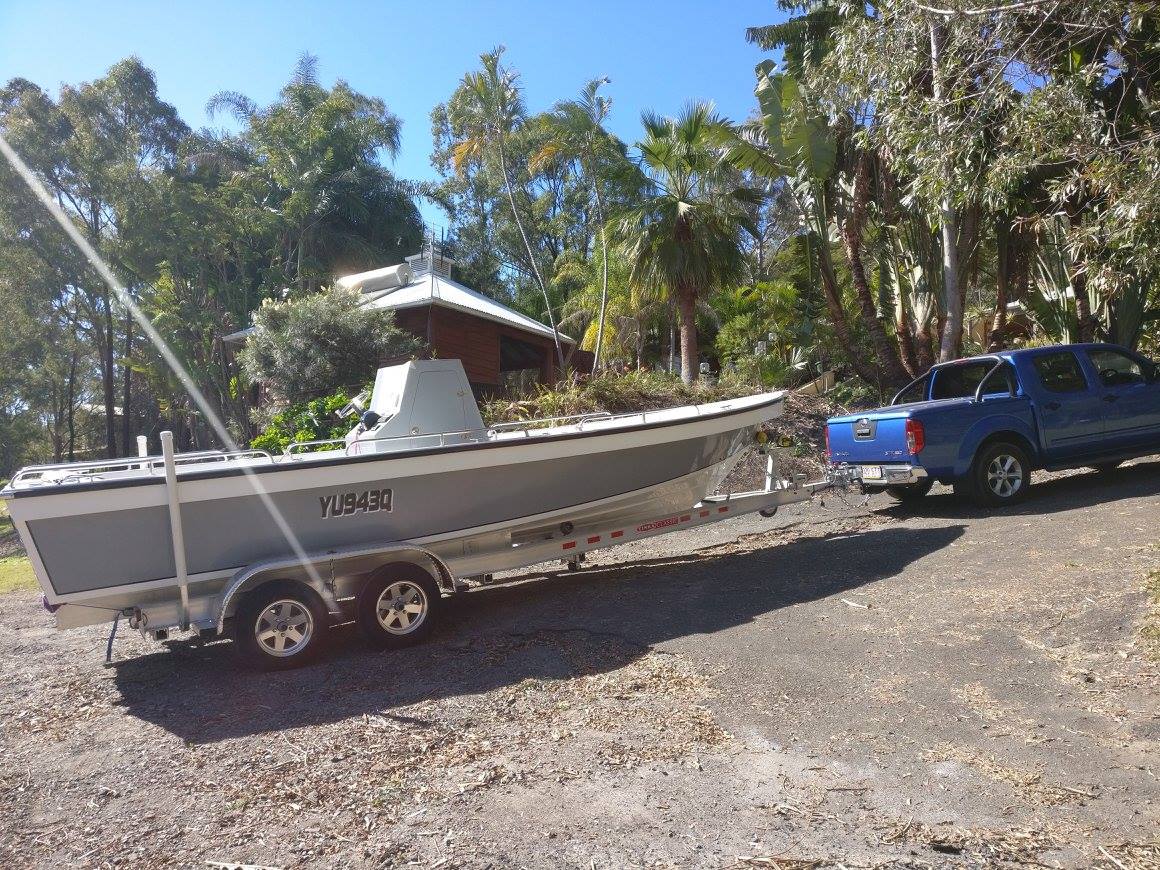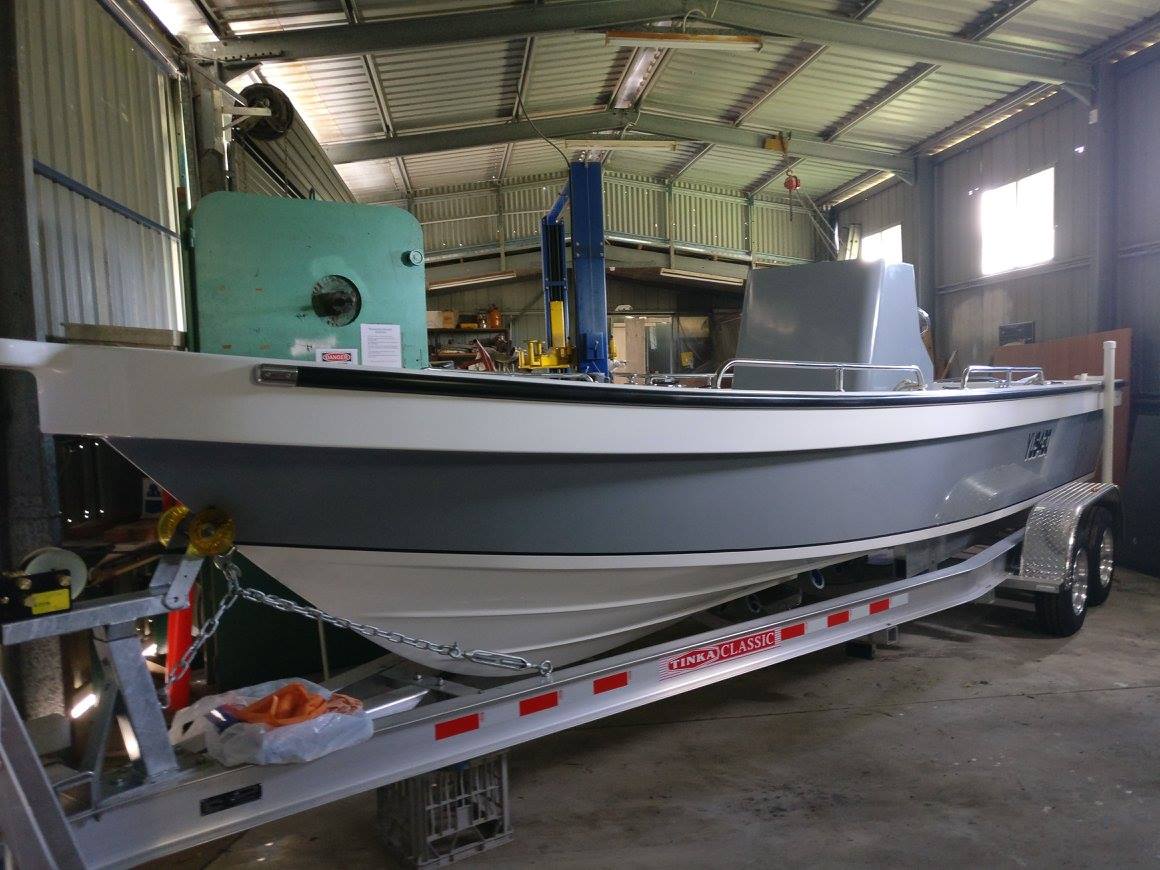 SPECIFICATIONS:
- LOA ……24ft (7.5m)
- BEAM ………6ft - 8in (2.02m) overall
- DRAFT/ hull only ………1ft (304mm) @ DWL
- Deadrise at transom ...… 10 degrees
- FUEL CAPACITY ....... 26.5 USG (100 Litres)
- Fuel Capacity….70 litres (52.5 USG)
Horsepower… 90 - 130 Hp (max)
Outboard leg length.... 25"
- LEVEL flotation (built as per the plans)
APPROX DRY TRAILER WEIGHT including a 90 hp motor/ safety equipment/ fishing gear and more (ready to fish)…..2187 lbs
(992 kg ) depending on materials and outboard options* ( This includes a full tank of fuel)
- Construction …. Epoxy Fibreglass Plywood Composite Construction
- Safety standards in compliance with the ABYC standard
- Structure is engineered in accordance with ABS class rules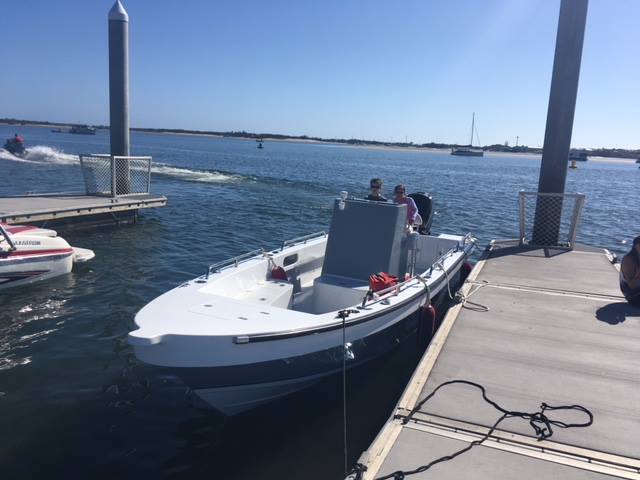 The construction plans supplied by Bowdidge Marine Designs are CAD-drawn sheets taken from our full 3D model for accuracy.
We use a multitude of design programs to create our plans and we stand behind them 100%, providing back-up support should you encounter any troubles during your build.
Please be aware that plans we do not provide CNC cut files or kit boats.
Plans are now delivered in PDF format ONLY via direct download onto your computer.
Electronic copies are far more durable and reliable than the paper equivalents.
 Run Riot 24 Plans Price.
AU $630
HOW TO ORDER PLANS
We require a signed order form with every plan order. This form explains the terms and conditions and plans will not be mailed until we receive a signed order form accepting our terms.
Anyone can Build a Boat.
Its that Easy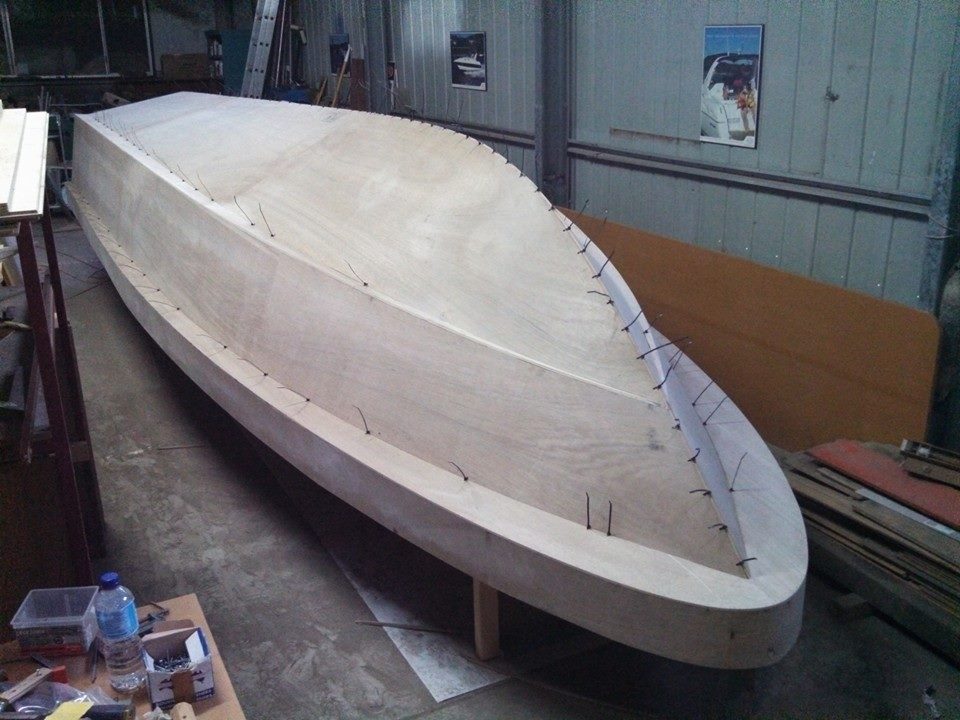 Just about anybody can build a boat using the Bowdidge Marine Design Plywood Composite system. This method eliminates many members that ordinarily require fitting, fairing, and beveling. Thus, it's ideal for beginners. A jigsaw and drill are about the only power tools required. The resulting boat is incredibly light weight, strong, and durable.
This quick and easy boatbuilding method consists of plywood planking panels cut to shape from patterns in the plans which are "stitched and glued" together at the seams. Such a boat can be assembled in a matter of hours after cutting out the parts.
The stitching is done with plastic electrical ties passed through small holes along seam edges. These are zipped tight to hold the panels together. The glue is then applied between the stitching and also on the inside in a cove-shaped fillet along the seams, along the outside and inside. After curing, the "stitching" is removed and the gaps filled. Then the hull is covered in glassed.
MATERIALS LIST FOR THE RUN RIOT 24
 The following list of materials is approximate and intended for calculation of approximte costs. We offer no guarantees of accuracy.
The list is for all plywood in the construction of the hull, deck and interior. Allowance has been made in the quanties for about 10% wastage.
Resin and glass quanties are only approximate.
MARINE BS 1088 OR AB GRADE PLYWOOD
9mm (3/8") - 19 Sheets
12mm (1/2") - 14 Sheet
RESIN AND GLASS (For coatings and reinforced areas)
Epoxy Resin & Hardener - 200 kg (52.8 US gal)
400-450gm (12oz) Double Bias - 100 m ( 109 yards)
4 kg (8.8 lbs) glue powder (Cabosil)
4kg (8.8 lbs) Q-cells (fairing Powder)
The materials list above covers all the supplies for the boat as designed.
Useage of materials may vary due to several factors. For example, a experienced builder will use less resin.
Our resin calculations are based on a 50% glass content.
Options, customization and variations within your build will also effect the bill of materials and outcome.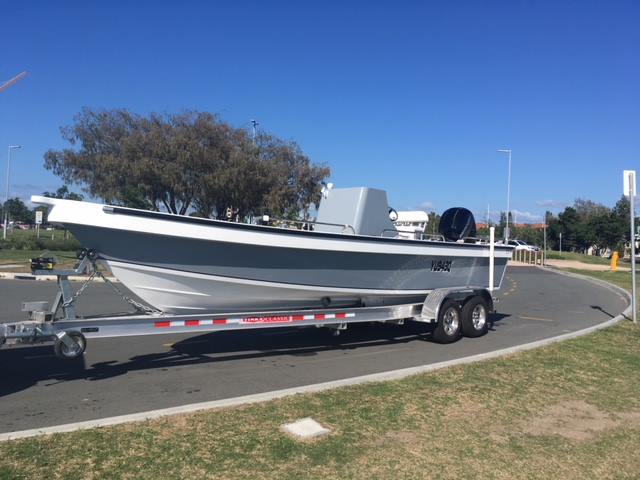 The BMD Newspaper delivered to your Inbox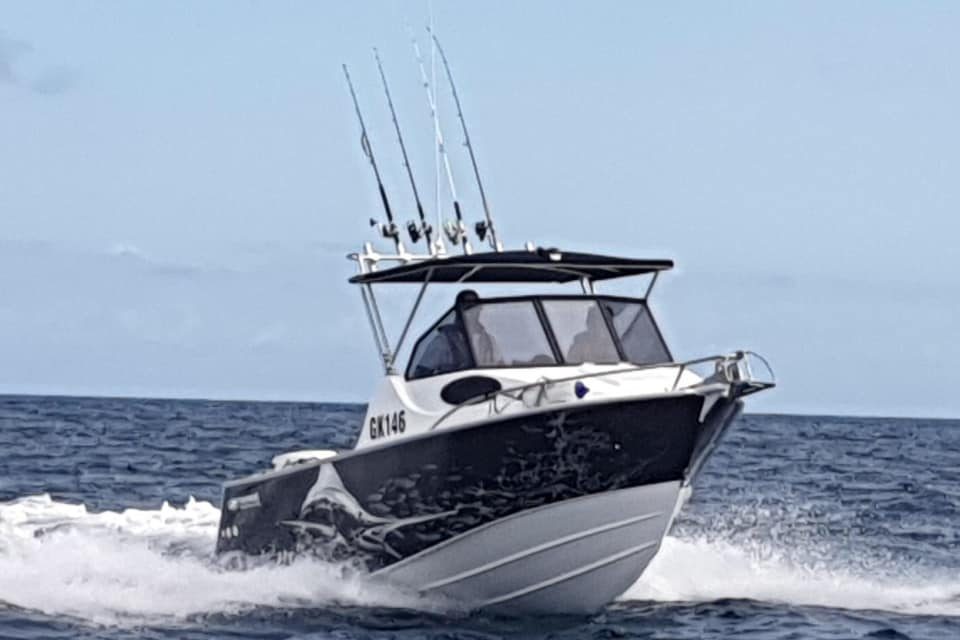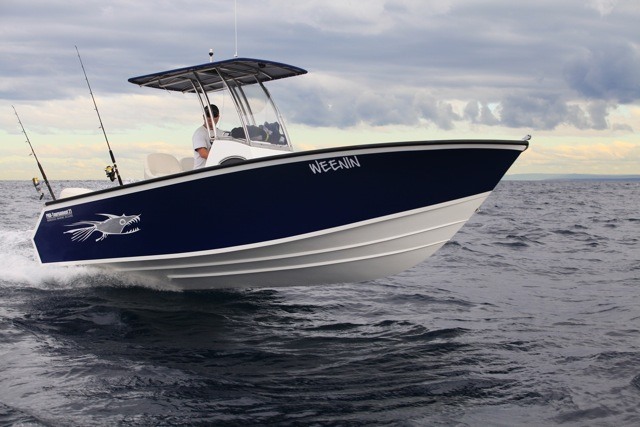 If you have any questions or queries about this design, please see below to contact us

Bowdidge Marine Designs
Far North Queensland
Australia. Qld
email: enquiries@bowdidgemarinedesigns.com